Google Shopping and Facebook require you to submit specific product data. However, a few of these data are not possible to input as WooCommerce by default, doesn't have any fields for these data.
For example, you will not find any field in WooCommerce to input GTIN, or Age Group, or few other such data in a product.
With PFM, you will be able to enable extensive custom fields for these data on every product.
Enabling Extensive Custom Fields #
*Make sure you have the Pro version and license of the plugin activate.
1. Go to Dashboard > Product feed > Settings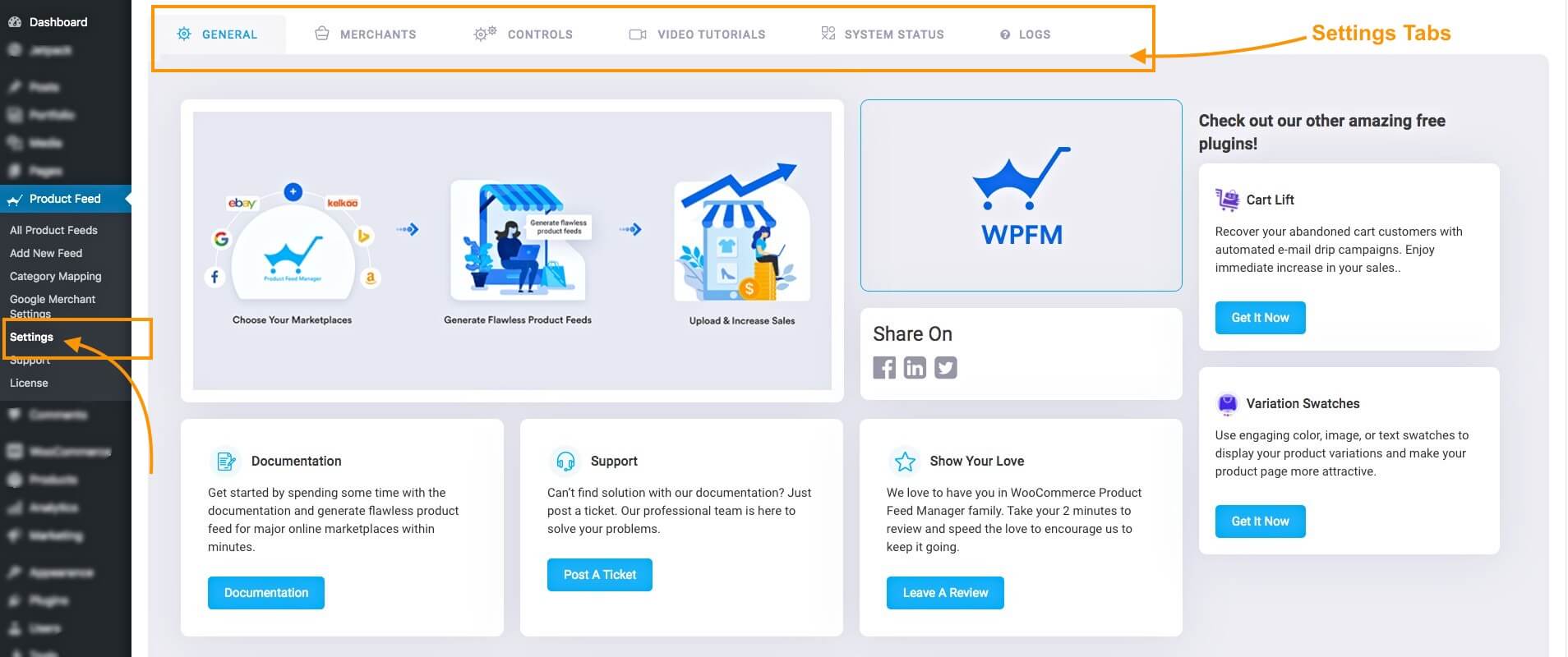 On top, you will see a few tabs.
2. Click on the Controls tab to see more useful features.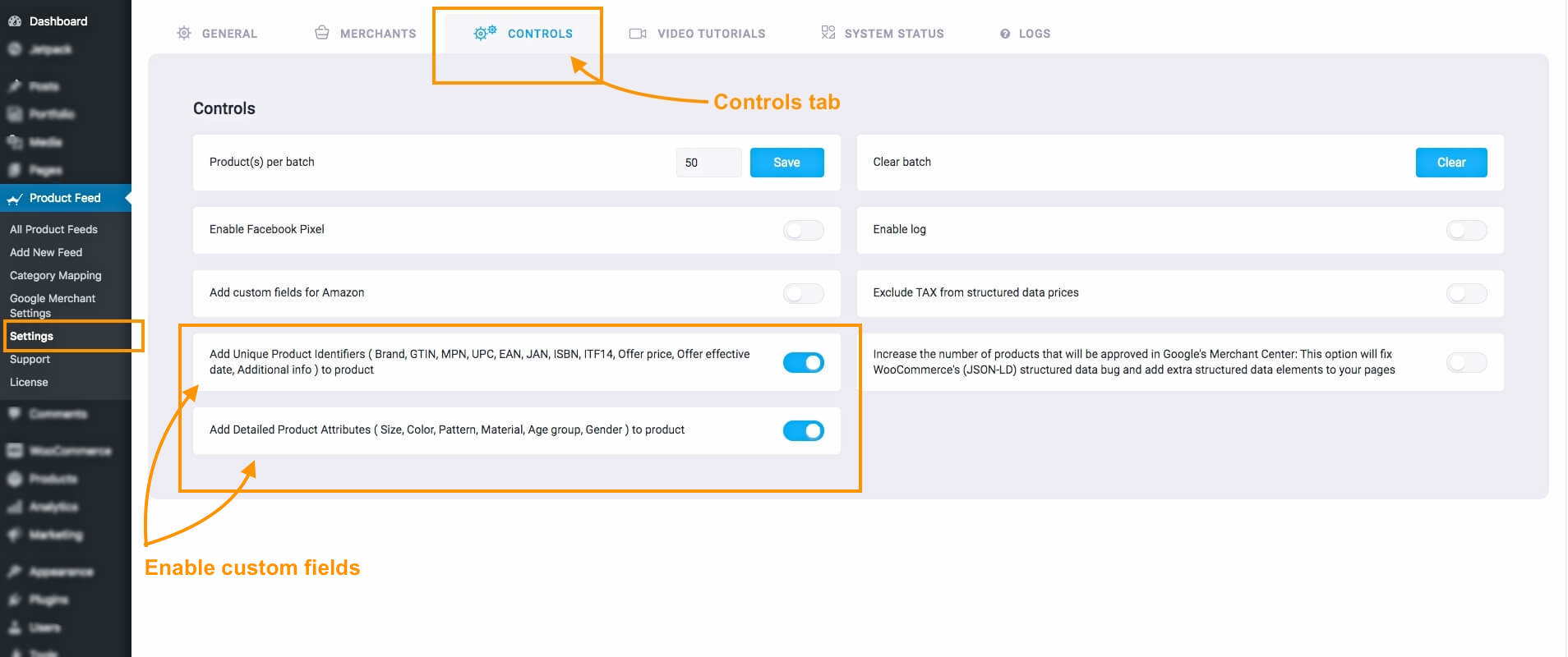 Here, you will find two options called
Add Unique Product Identifiers
Add Detailed Product Attributes
These are options to add custom fields to your WooCommerce products to add those data.
Click on the buttons below to learn how to use each of them.