You can easily duplicate any published WP VR virtual tour in just a few clicks.
1. Go to Dashboard > WPVR > Tours.
Here, you will find all tours you have created listed on one place.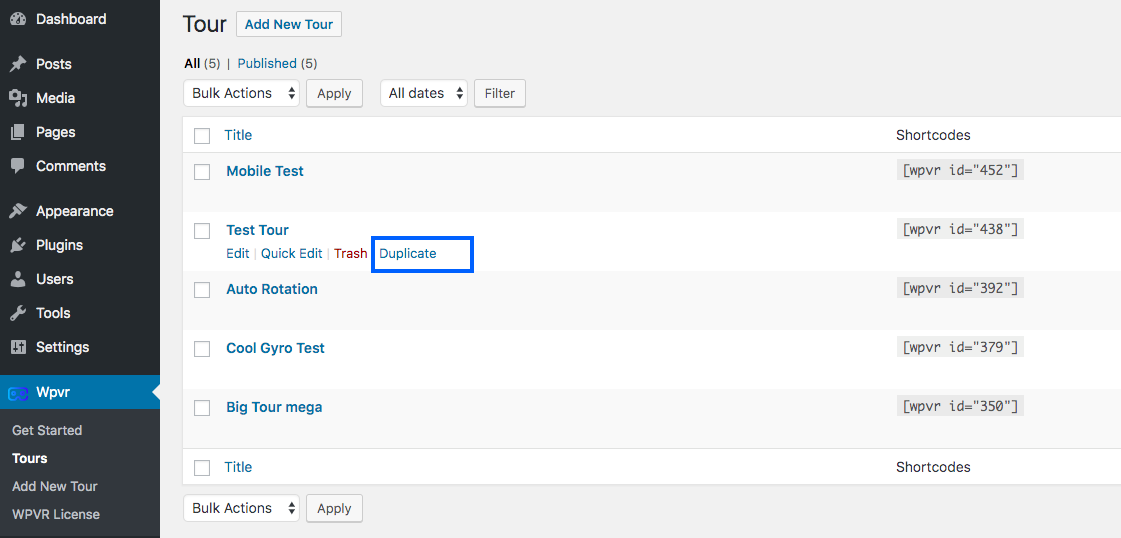 2. Hover the mouse on the tour you want to duplicate, and you will see a duplicate button.
3. Click on it. A duplicate tour will be created and you will be taken to the edit mode of that tour with a new tour Id.
4. You can now make changes if you want, and then publish it and embed it on any page or post.
That's it.