Sometimes you may face some issues while generating product feed. Your feed may get stuck while generating, you could get some errors or even your feed generation might not even start.
In such cases, having an error log can help you quickly understand the key reason behind the issue or debugging the error.
To help you understand the issue better, there's an option through which you can enable the Product Feed Manager error log, which will give you the feed log for the last time you ran the feed.
However, this feed log is disabled by default.
In this doc, I will show you how you can enable error log for the Product Feed Manager plugin.
To enable the Product Feed Manager error log,
At first, go to the Product Feed Settings:
The General tab will be selected here by default.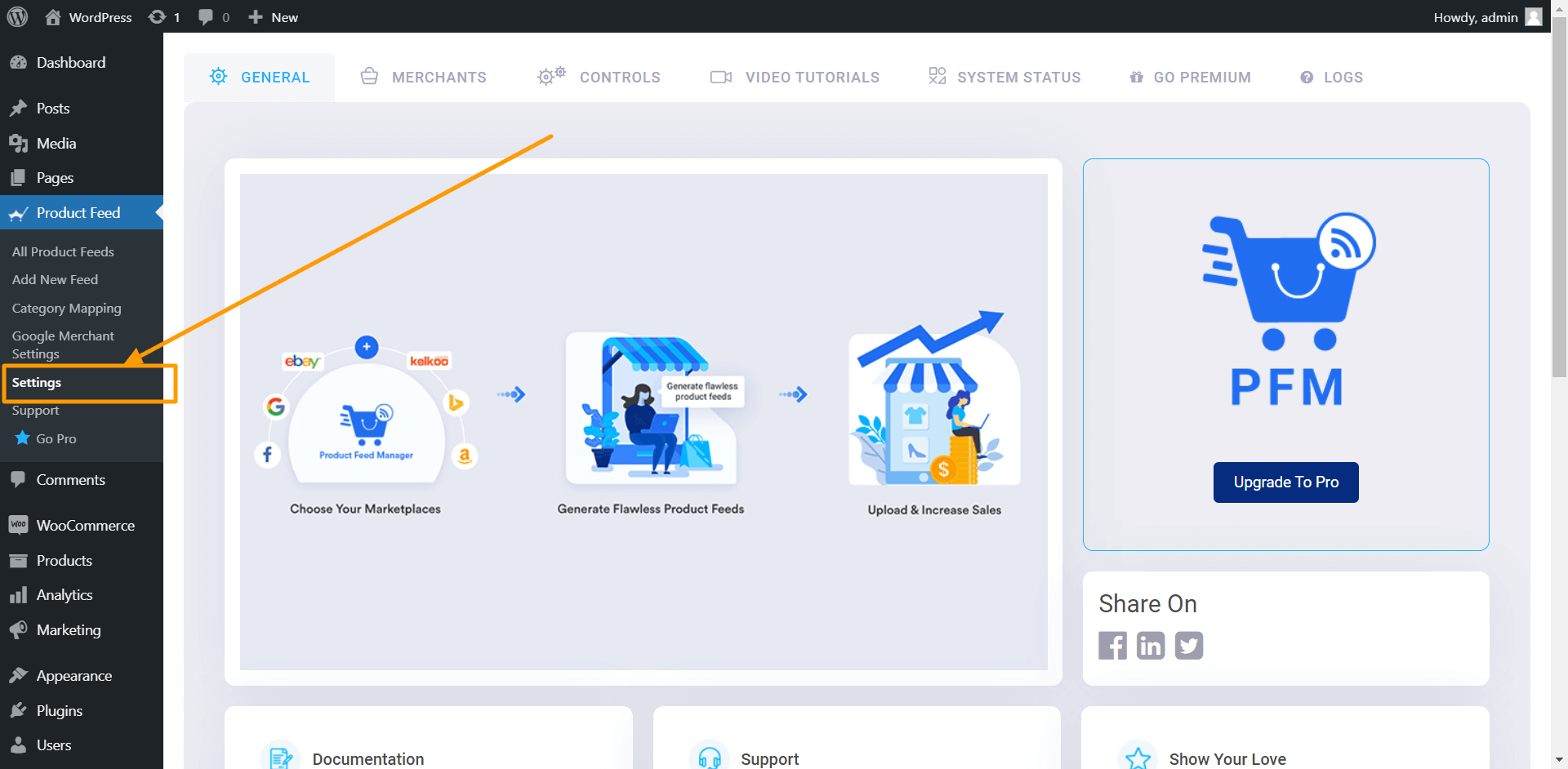 Click on the Controls tab from the top menu: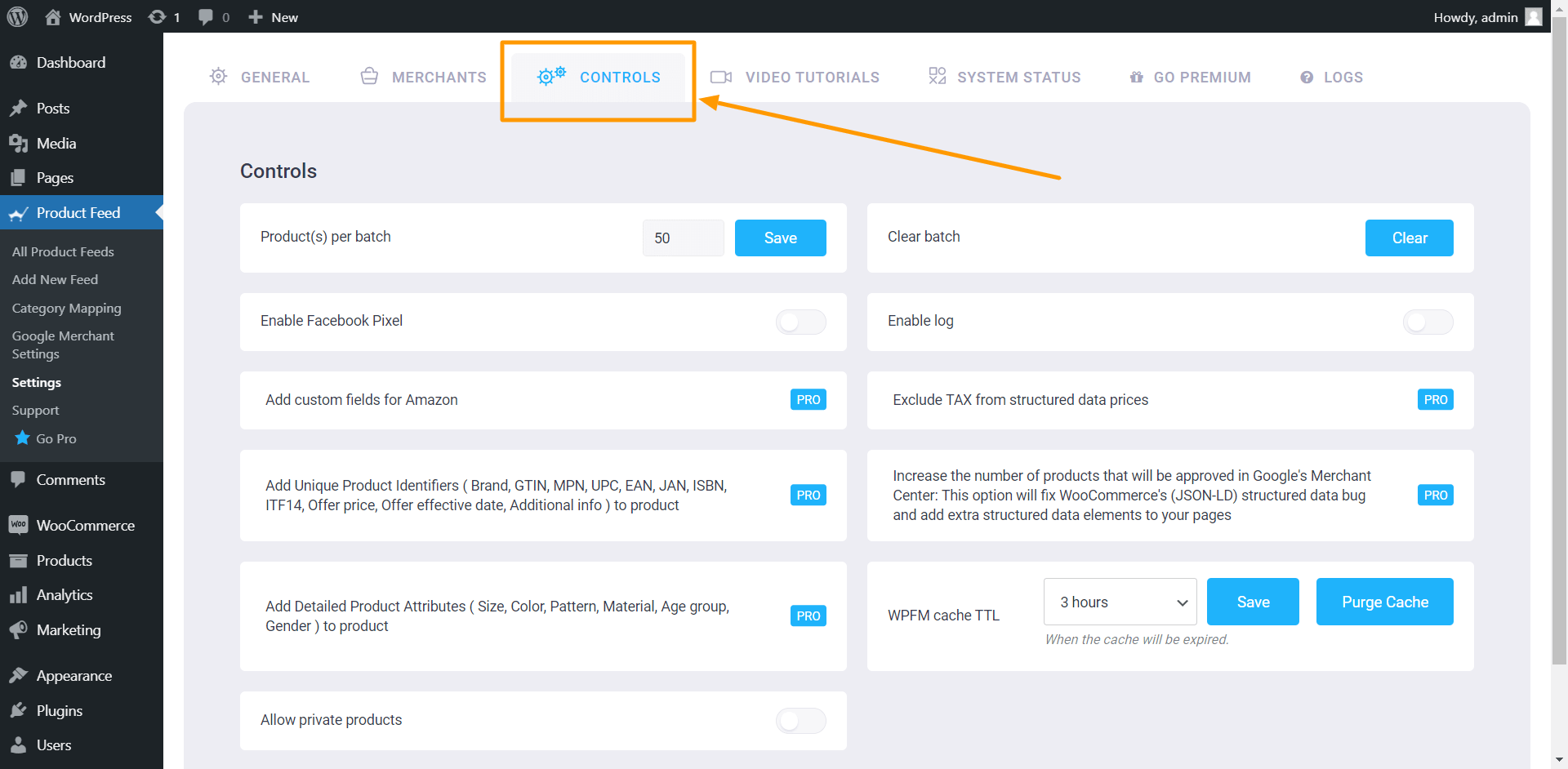 Enable the Enable Log option.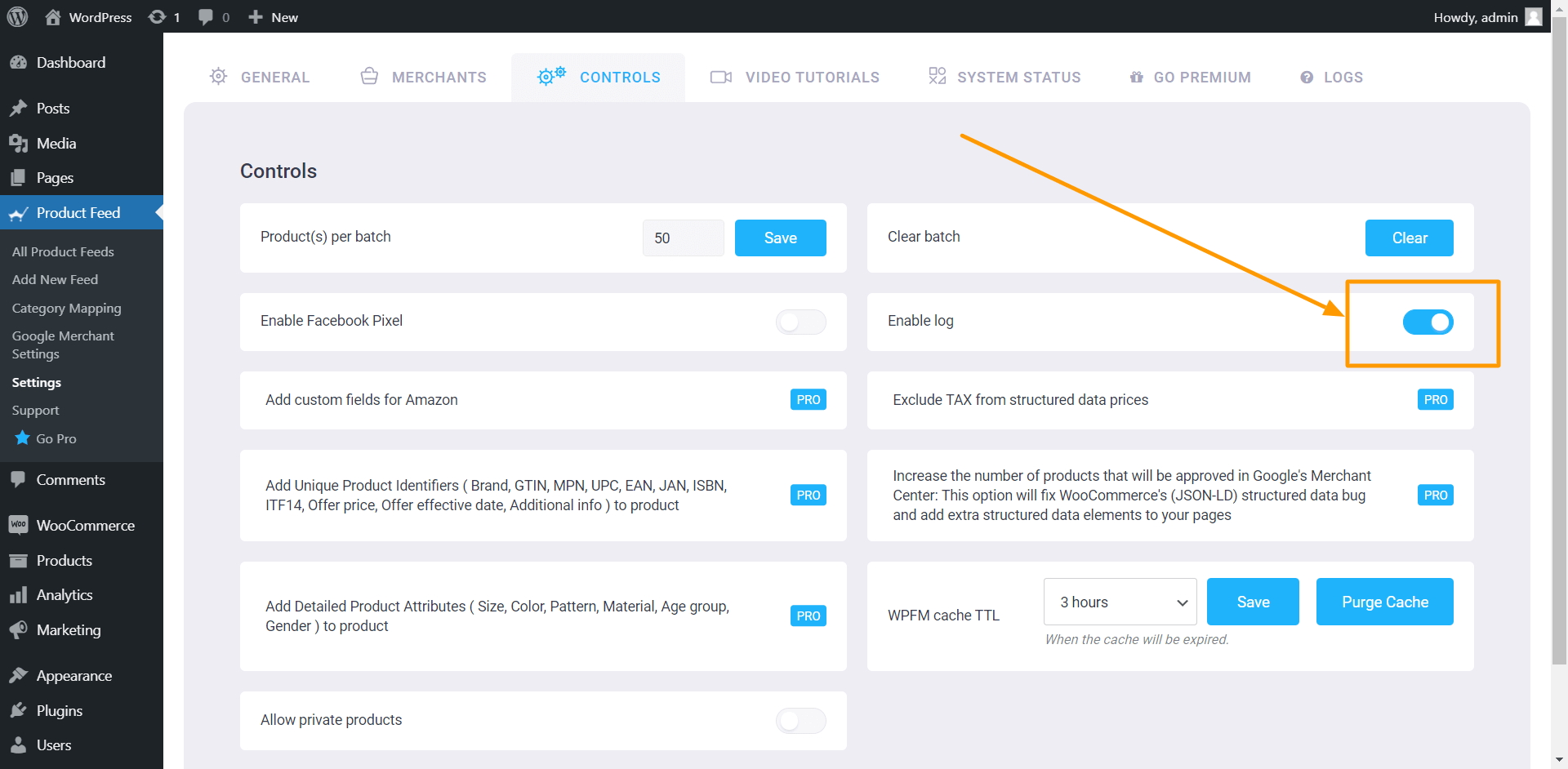 Once you enable the log option, from you on your Product Feed Manager logs will be recorded on WooCommerce.
Now, to see the logs:
Hover your mouse on WooCommerce from the WordPress dashboard, a sub-menu will appear, and select Status from this sub-menu.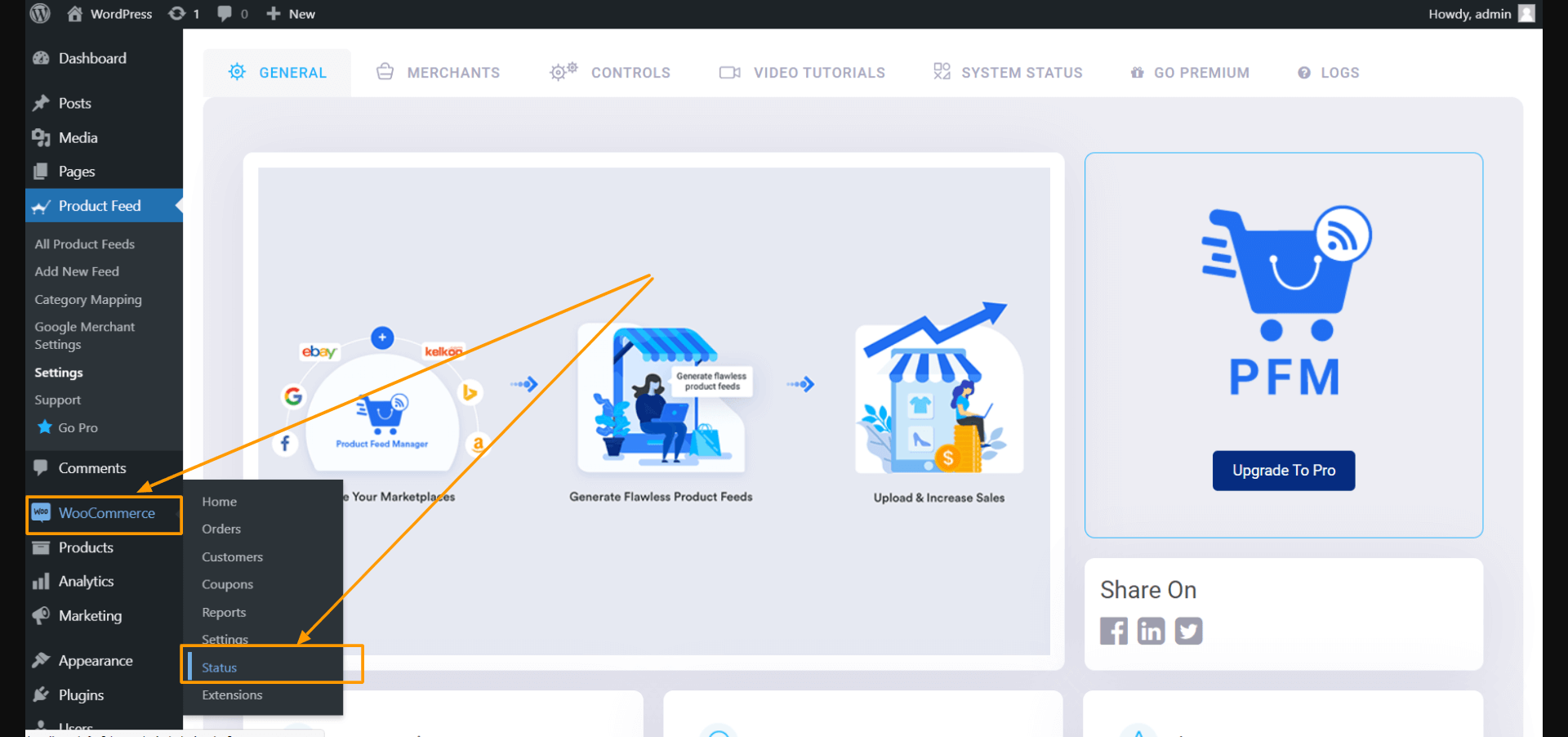 WooCommerce System Status page will appear.
Click on the Logs button from the upper tab.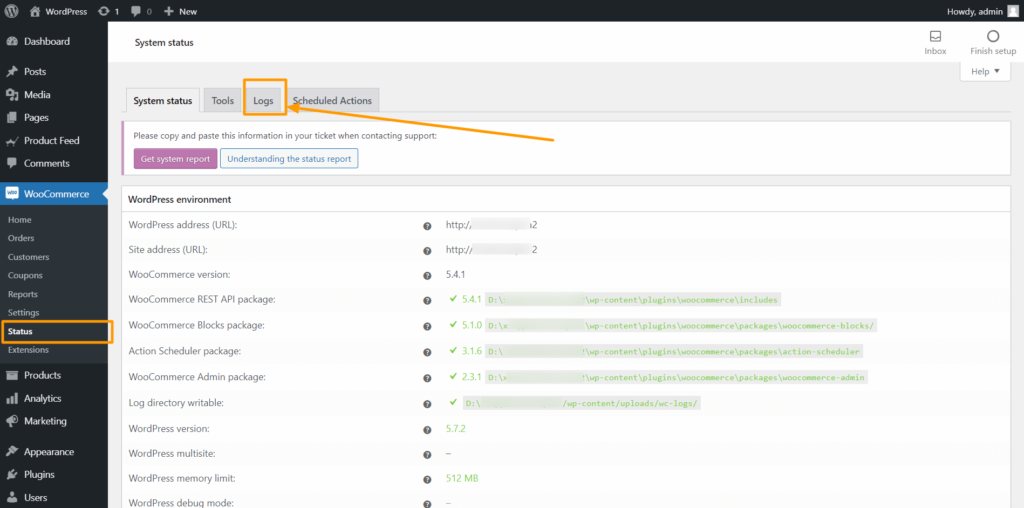 A new page will appear, and here you will find the recent log entry.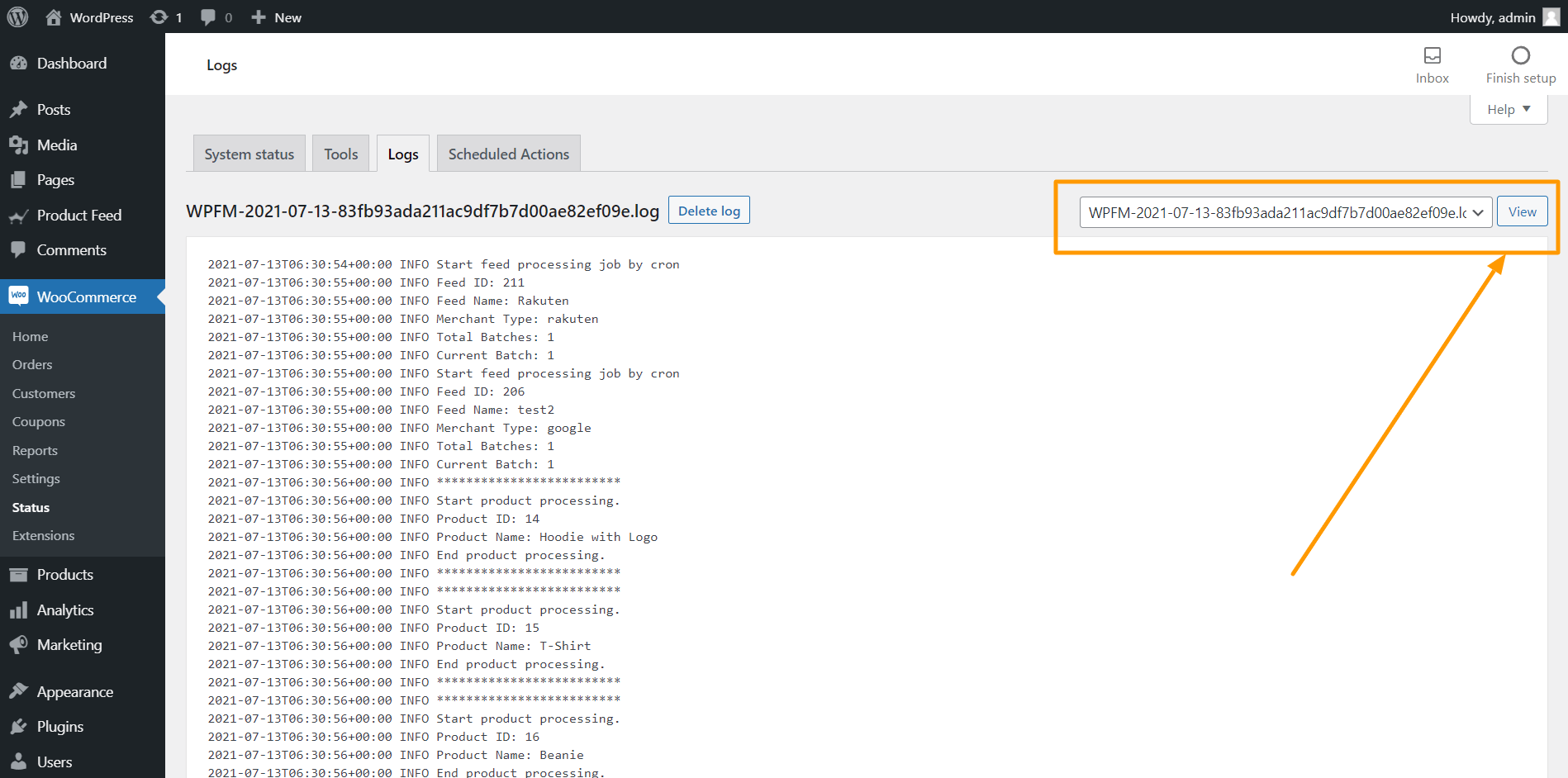 On the upper right you will find a dropdown, which will show the list of all the logs.
Select the most recent log of WPFM, and click on the view button.
And you will get the log.It is easier to work on Product Feed Manager issues with this log entry.