In this PFM guide, you will learn how you can use the product filter options to generate product feed with your desired products only.
Normally, when you create a new feed, no filters are applied by default. It is set up to add All Published Products.
However, if you want to apply any filter to your feed follow the process explained below.
1. click on the Product Filter button.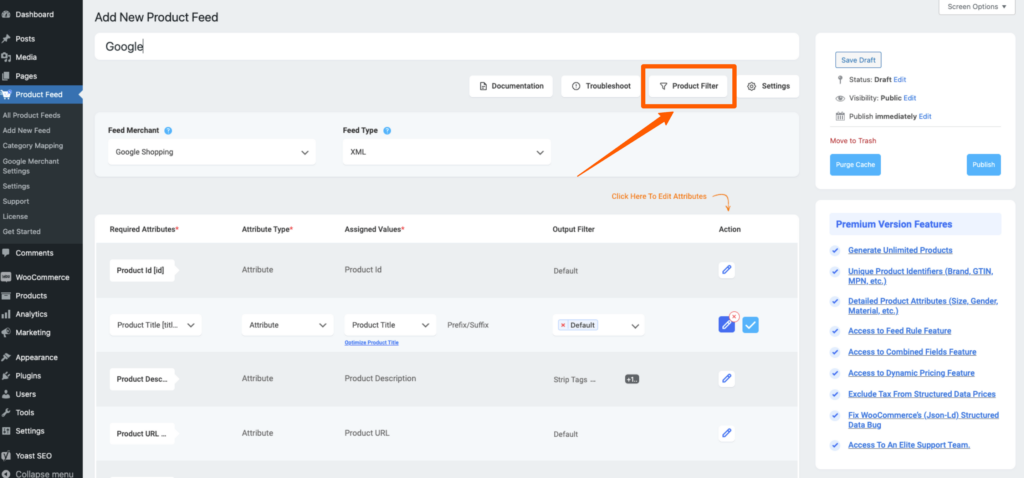 2. Once you click on the Product Filter button, a Product Filter drawer will slide in from the right side of the window.
Here you will find a Product Filter dropdown, and from here you can select a filter option to apply to your feed.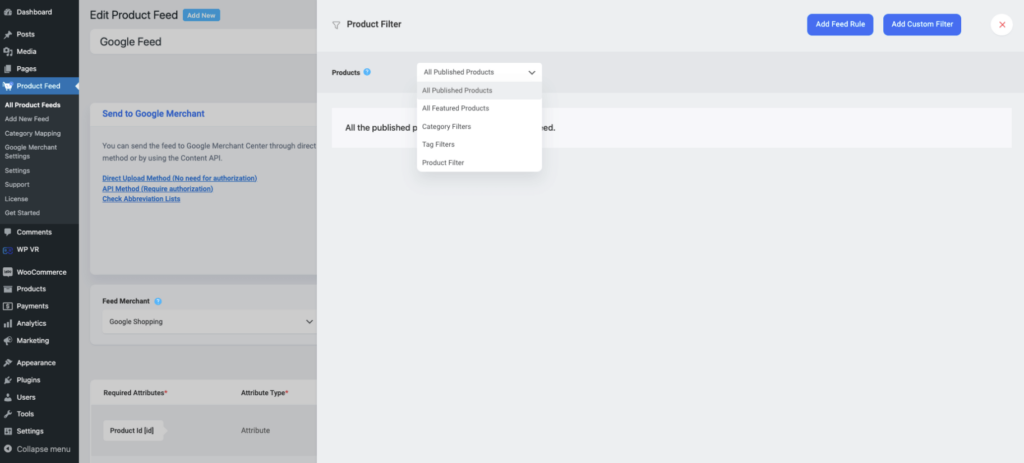 However, you might wish to include only certain desired products in the feed.
To do so, you will be able to use the 3 filter options:
All Featured Products
– This filter option will let you generate only the featured products.
Tag Filter
– Enabling this option will enlist all the tags in your store to choose from. Select your desired tags. All the products that are tagged with your selected tags here, will be included in your feed.

>Here's a guide to help you use tag filters properly
Product Filter (Pro Feature)
– You will only get this feature if your Pro version is activated. Through this feature, you can include/exclude even a single product from your feed. But with this filter, you need to include/ exclude products one by one.

These product filter options are often very useful when you want to promote only a few specific products on marketplaces.