With WPVR, you can now easily set Virtual Floor plans inside of your tours and connect the plan to your scenes.
So, your viewers can open the floor plan while viewing the tour and choose to visit the different scenes right from the virtual floor plan.
Here is how you can set a Floor Plan and connect your scenes with it.
Set Virtual Floor Plans Inside Your Virtual Tours #
Follow these steps to set a floor plan for your virtual tour and connect it with your scenes:
Step 1: Enable Floor Plan #
Go to one of your tours, and click on the Floor Plan tab.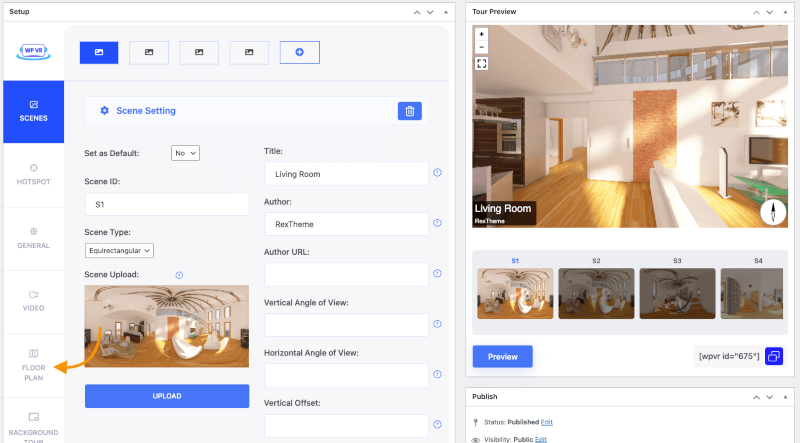 You'll find this Floor Plan option.
Enable it.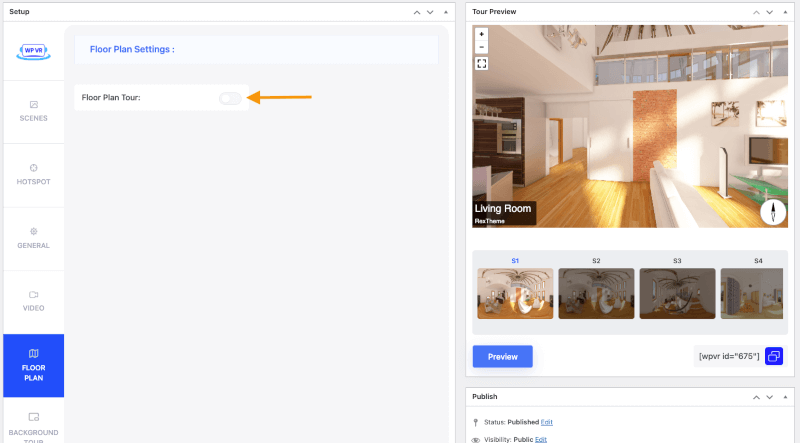 Step 2: Upload Floor Plan #
Once you enable the option, you'll find these options:
Upload Floor Plan Image.
Floor Plan Pointers.
Floor Plan Pointer Color.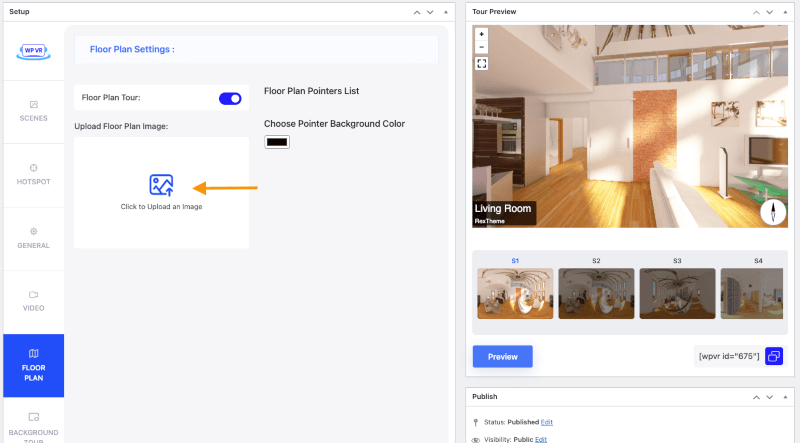 Click on the image icon to upload the floor plan image.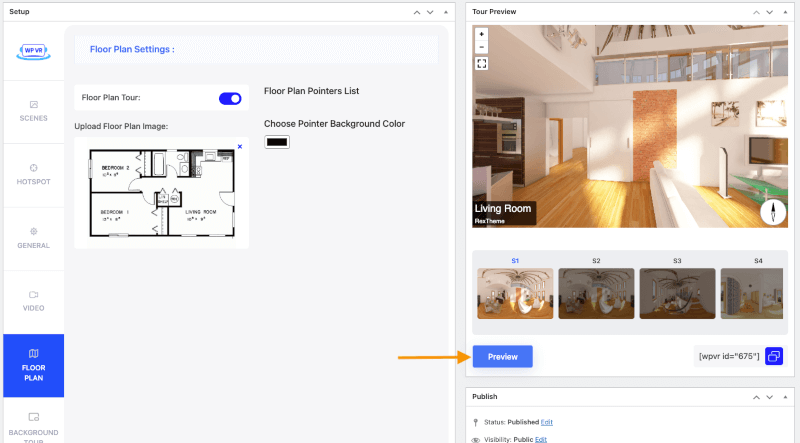 Now, choose to Preview your virtual Floor Plan.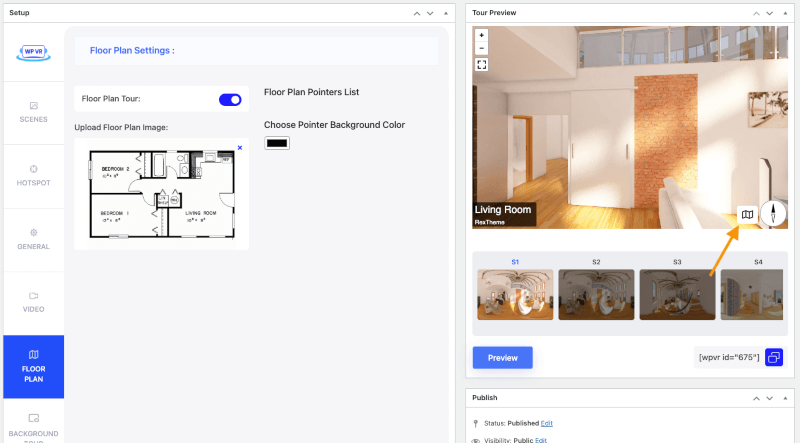 Here's how it'll appear on your virtual tour.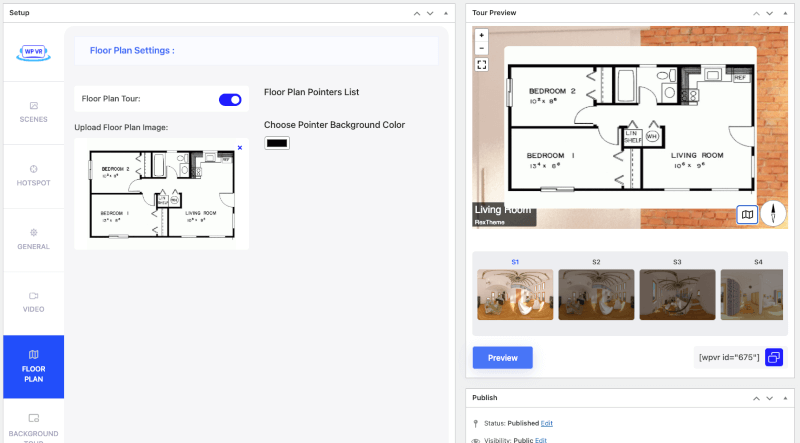 Step 3: Add Pointers On The Floor Plan #
On the Preview, click anywhere on top of the virtual Floor Plan.
You'll see a new position has appeared under the Floor Plan Pointers List.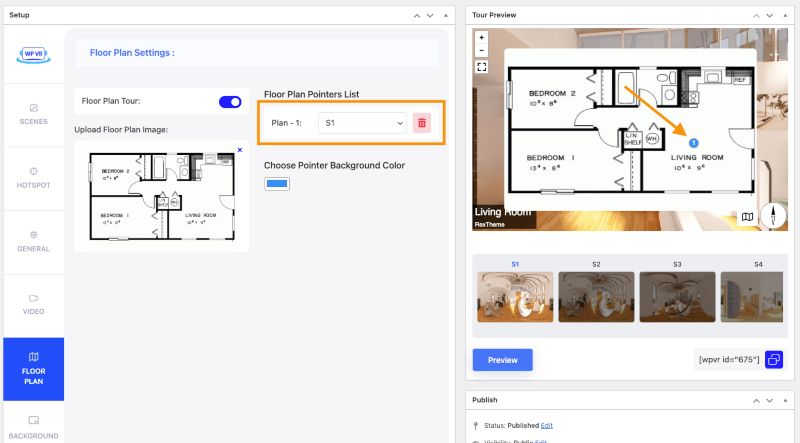 You can drag and move this pointer on the floor plan.
You can add multiple pointers on the Floor Plan and they'll appear under the Floor Plan Pointers List like this.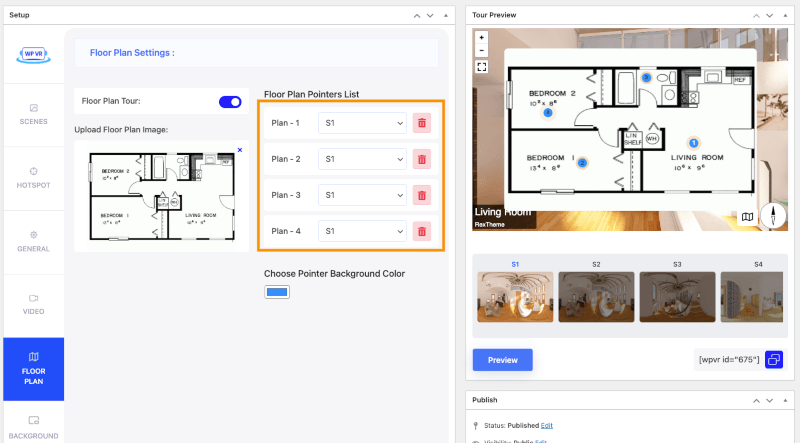 You can choose to delete any of these pointers simply by clicking on the Delete icon.
You can also set your desired color to the pointers using the Floor Plan Pointer Color option.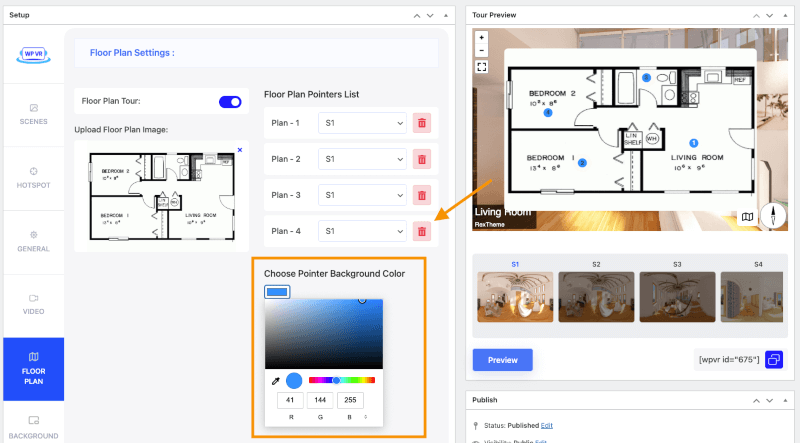 Step 4: Connect Scenes With Panorama Pointers #
For each Position under the Floor Plan Pointers, you'll find a drop-down option.
Once you click it, you can see all the scenes of your virtual tour.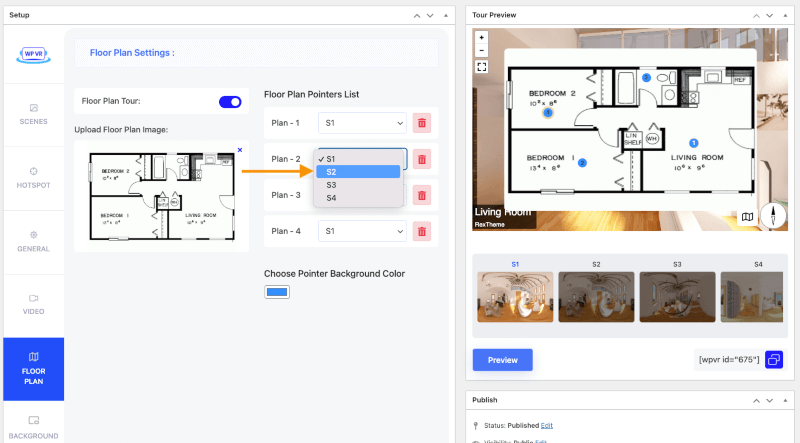 You can choose the desired scene by its Scene ID and connect it to this pointer.
Like this, you can connect a scene to each of the pointers.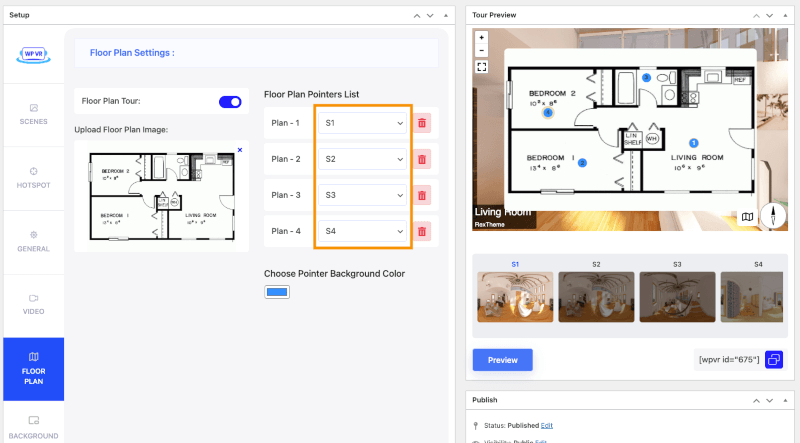 Once you've successfully set up the Floor plan, it'll appear on the front end like this: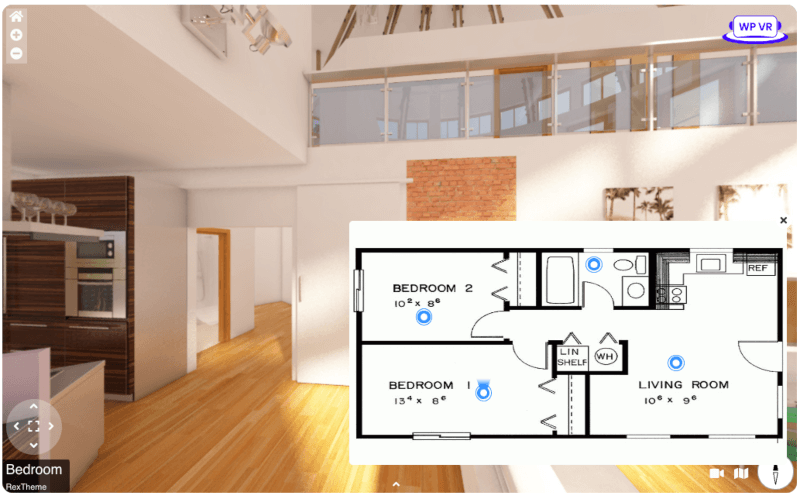 Your viewers can click on each pointer and it'll take them to the scene you've connected with it.
They can also enlarge the floor plan to have a better understanding of your place.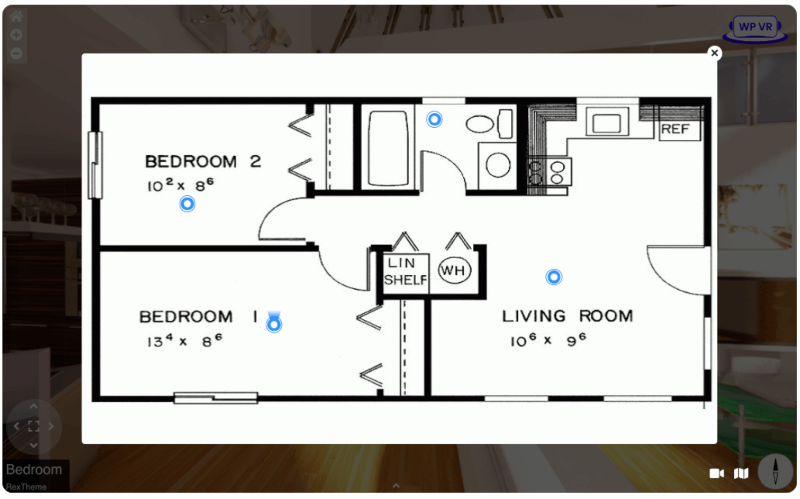 And that's it, you've added an interactive floor plan to your virtual tour.
It was really easy to do it.
Next on, you can set background music to your virtual tour as well.
Follow this simple guide to set background audio on your virtual tour.