When you upload products on Google Merchant Center, naturally Google will crawl your website to compare and verify the data you submitted.
However, WooCommerce by default has a flaw in this matter. The structured data for product variants of variable products are not optimized by default for Google crawling.
This may result in a lot of your products getting rejected.
To fix this, Google suggests you to add proper schema or input snippets to fix structured data using JSON-LD or Microdata.
With PFM, you can get the structured data fixed with just a single click.
Enable JSON-LD Structured Data Fix for Google #
Follow the steps below to enable this feature.
1. Go to Dashboard > Product Feed > Settings. It will take you to the Controls tab.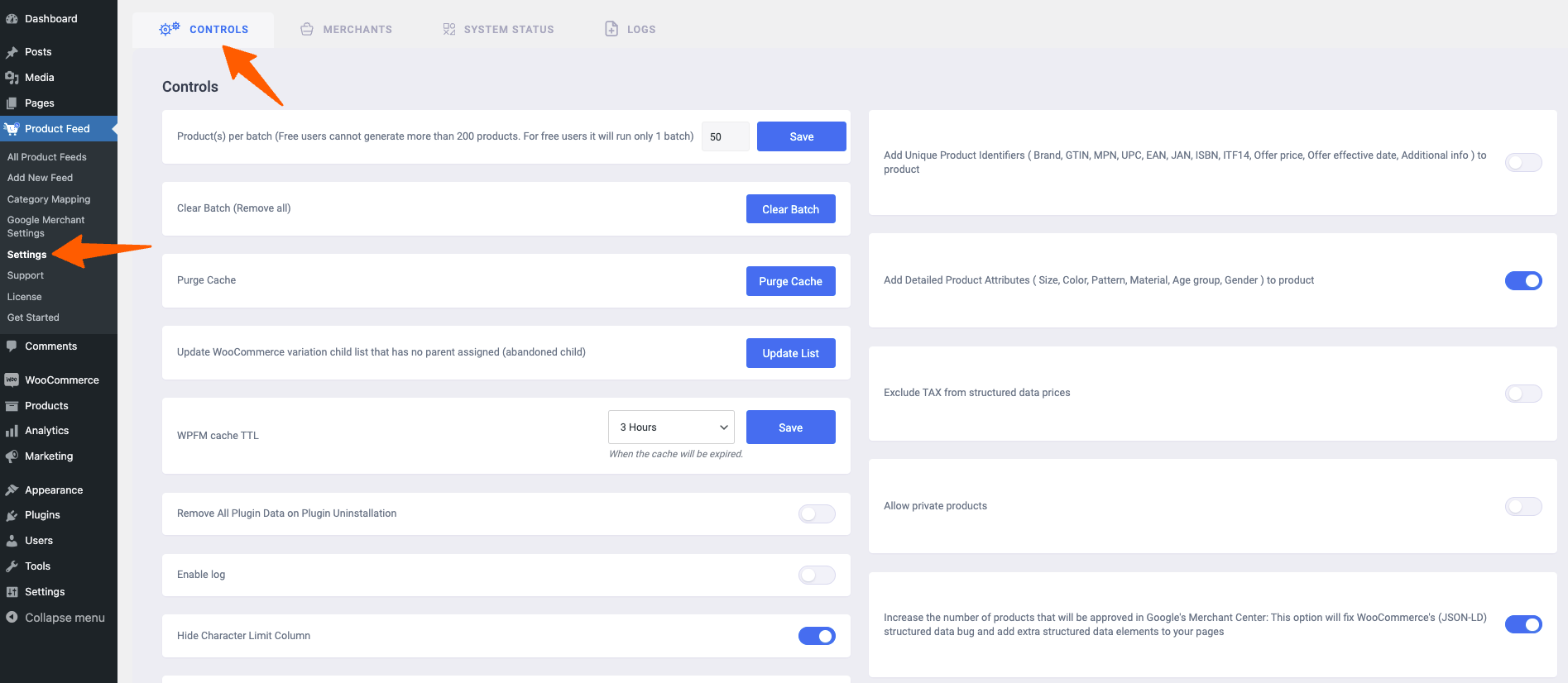 2. You will find two options:
Exclude TAX from structured data prices
Increase the number of products that will be approved in Google's Merchant Center: This option will fix WooCommerce's (JSON-LD) structured data bug and add extra structured data elements to your pages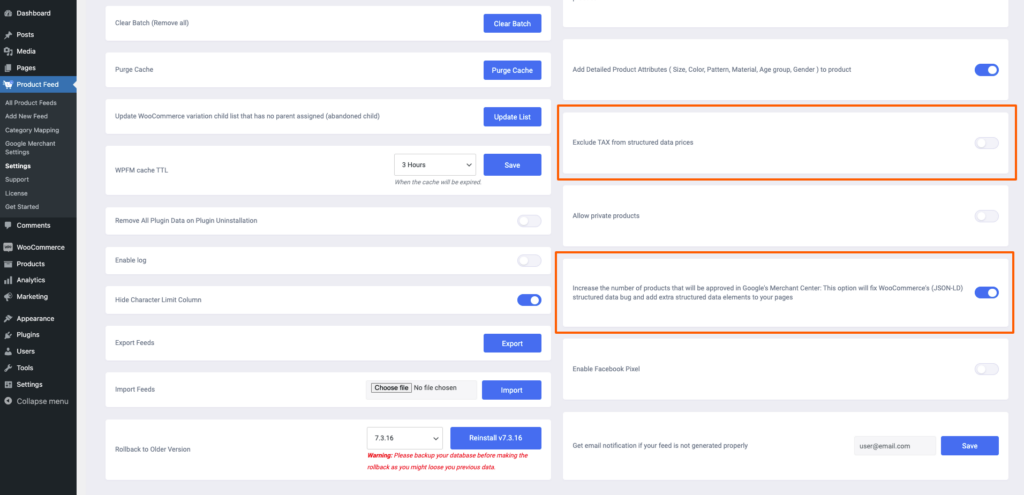 3. Enable the second option.
That's it. Your WooCommerce structured data will be properly fixed.
If you want to submit the products on Google Shopping with prices excluding taxes, then you can enable the option "Exclude Tax from structured data prices" to make sure the prices in the structured data are also displayed before taxes.