With WPVR, you can allow the visitors of your site to put on their VR headset for phones and have an immersive virtual reality experience.
Here is how you can easily enable it and let your viewers use it:
Enable The Support for VR Headset for Phones #
In your WordPress admin Dashboard, go to WPVR -> Get Started -> Settings.
Scroll down on this Settings page and you'll find this option: VR Glass Support.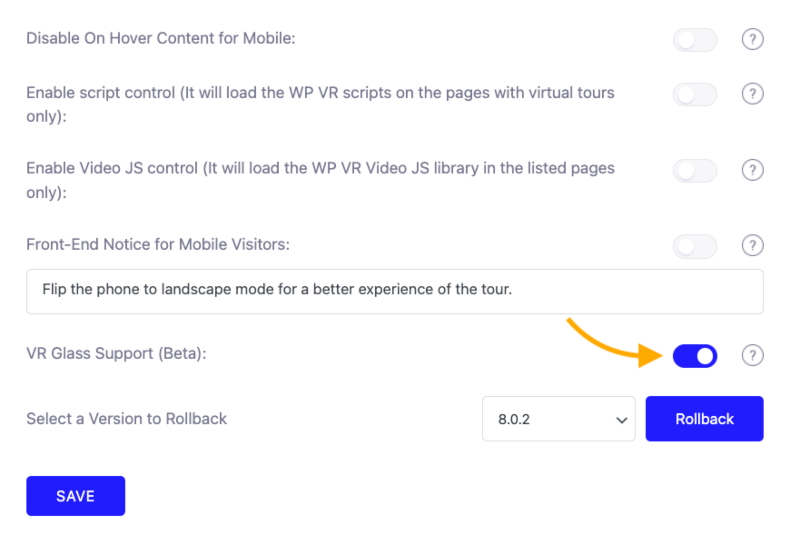 Enable it and click on the Save button.
That's it. From now on, all of your visitors will be able to experience your virtual tours with VR Headsets.
For those of you who haven't found this option on your Settings page, this feature is only available in the pro version of the plugin.
To get access to this feature, Upgrade To WPVR Pro Now.
Once your viewers enable the VR Headset support, it'll look like this:

And that's it. All your virtual tours will be VR Headset supported for mobile devices.