This is a demo tour created using WPVR (free version).
In each scene, we used the available features to make it compelling.
All the scenes are connected to make it into a complete virtual tour.
In this demo tour, we used a total of 6 Scenes with multiple hotspots in each scene.
General Settings #
Here are the options selected in the General Settings: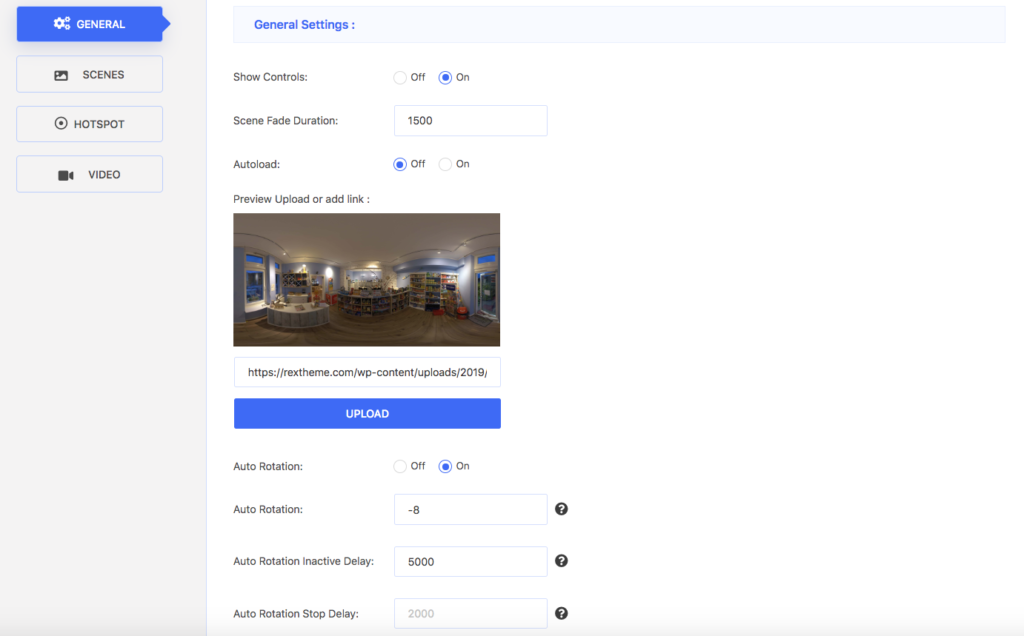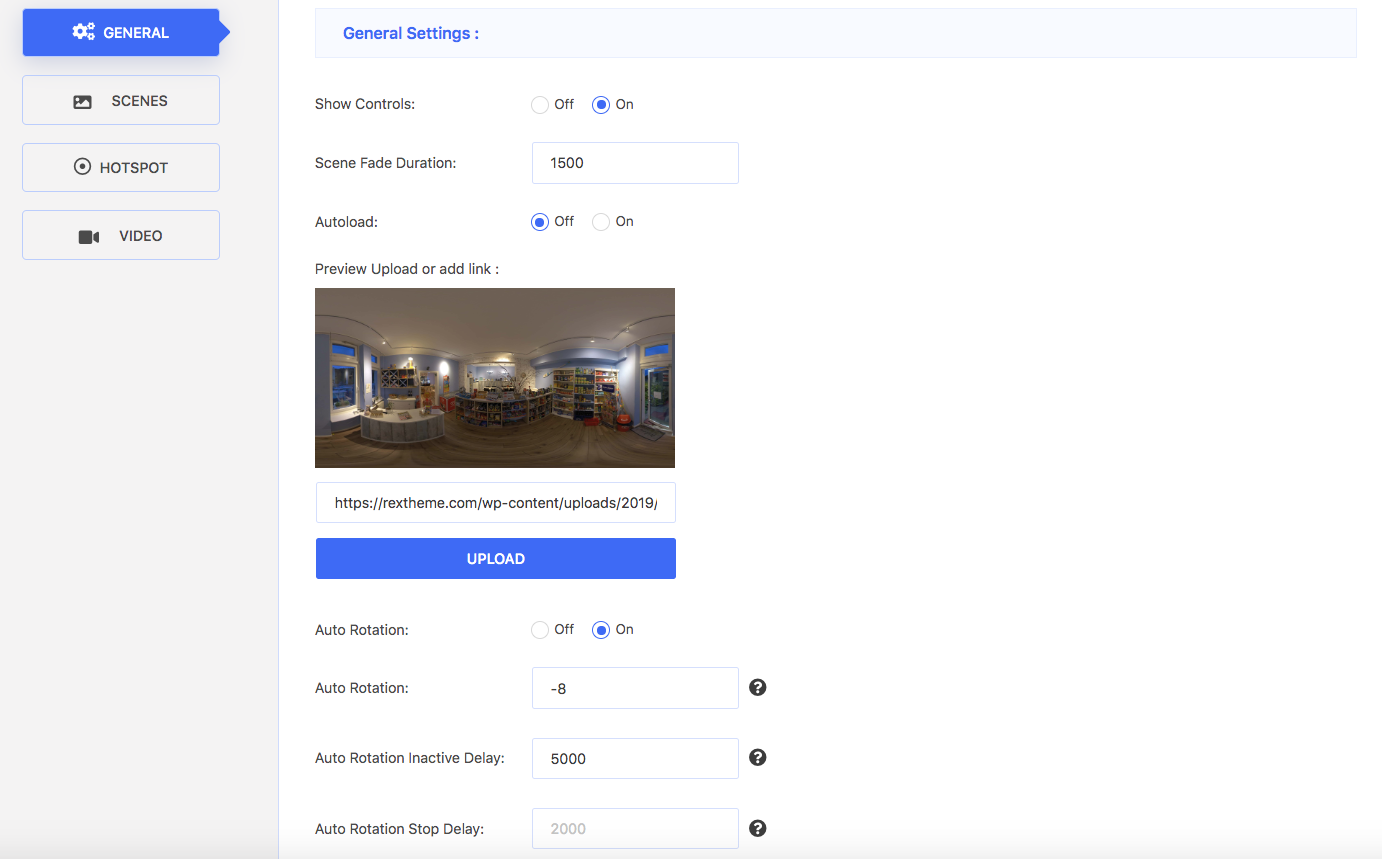 As you can see, we have use the following general features:
Show Controls – On screen control for zoom in/out and fullscreen
Scene Fade Duration – To enable a scene fade effect and it's execution time
Autoload – Turned off, so that viewer has to click to start tour
Preview Upload or add link – Set a preview image until the tour is started by viewer
Auto Rotation – Tour rotates automatically
Auto Rotation Inactive Delay – Duration for tour to start rotating again when stopped
Scenes And Hotspot Settings #
Here we have fulfilled the basic requirements to create the scenes by
Assigning a unique Scene ID to each scene
Uploading an image for each scene
Setting a certain scene as default
And we used several hotspot features such as
Hotspot-Type Scene – To connect to another scene (used in all hotspots except in Scene 1 – hotspot 3)
Hotspot-Type Info – To provide information (used in Scene 1 – hotspot 3)
On hover Content – To provide information when mouse hovered on hotspot (used in Scene 1 – hotspot 3)