You can add a home button to your virtual tour so that a person can click on it to get back to the very first scene of the tour.
1. While creating or editing a tour, on the General tab, click on the Control Buttons tab on top.
2. Here you will find an option called home. Enable it.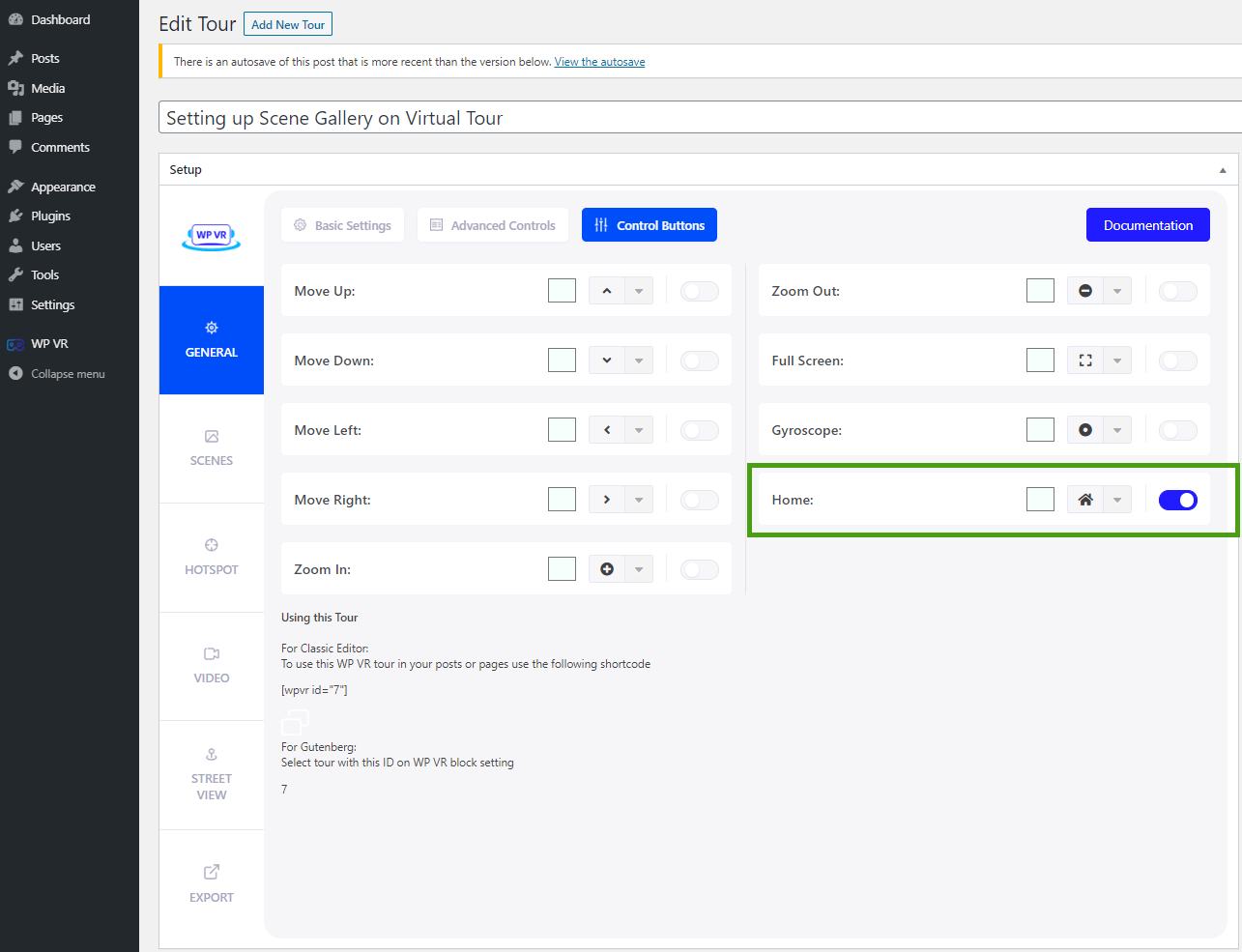 You can also change the icon and use a custom color for it here.
3. Next, after you publish and embed the tour on a page/post, you will find the home button on the top-left corner of the tour.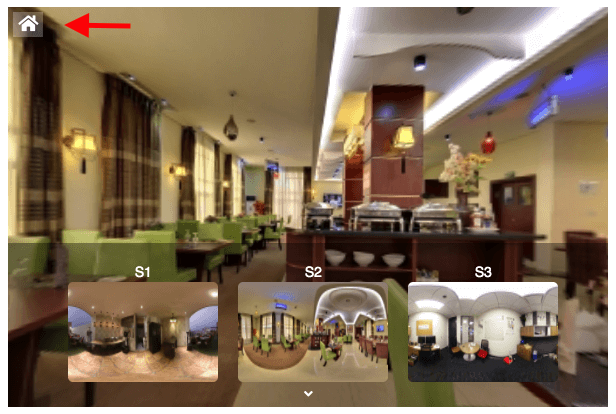 That's it. That's how you can add a home button to tour virtual tour.