This is a demo virtual tour created using WPVR Pro.
In each scene, we used the necessary features to make it compelling.
All the scenes are connected to make it into a complete virtual tour.
In this virtual tour, we used a total of 6 Scenes with multiple hotspots in each scene.
General Settings
Here are the options selected in the General Settings: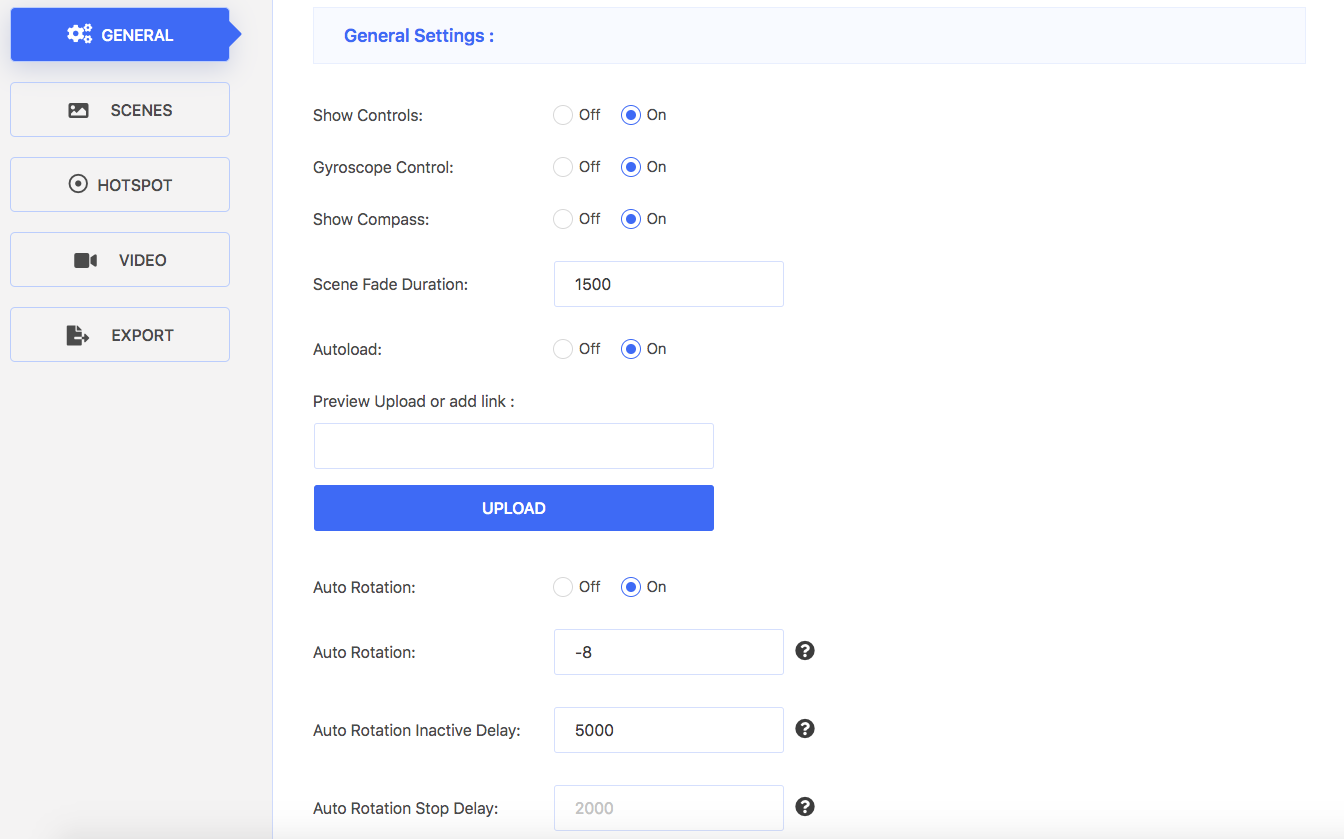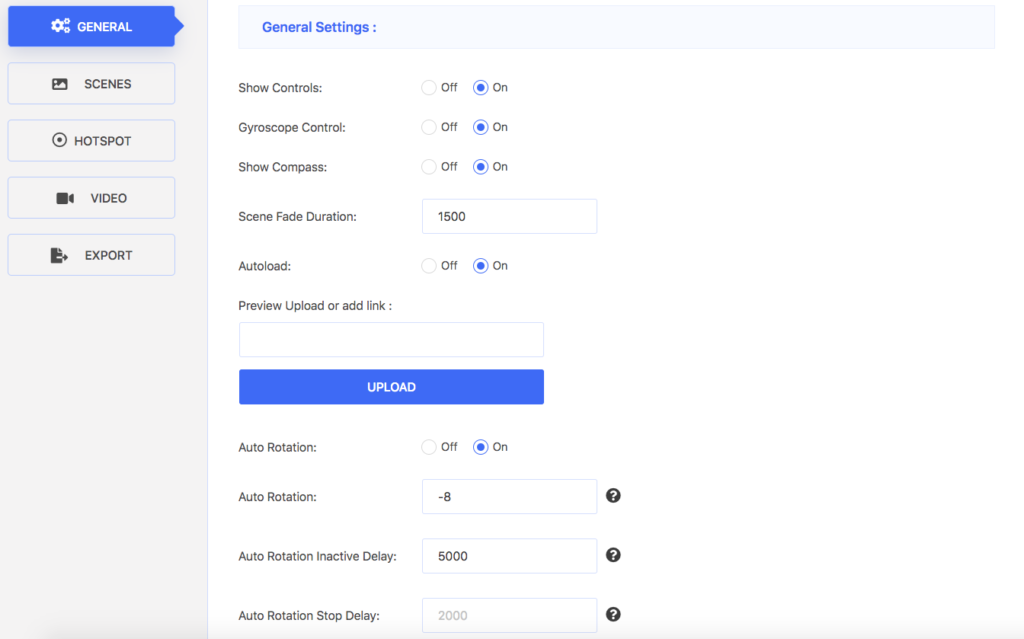 As you can see, we have use the follow general features:
Show Controls - On screen control for zoom in/out and full screen
Show Scene Gallery - On screen gallery option
Gyroscope Control - Option to enable gyroscope effect on mobile devices
Show Compass - Custom compass for 360 Panoramic Images
Scene Fade Duration - To enable a scene fade effect and it's execution time
Autoload - Tour loaded automatically when page accessed
Auto Rotation - Tour rotates automatically
Auto Rotation Inactive Delay - Duration for tour to start rotating again when stopped
Scenes And Hotspot Settings
Throughout the tour we used several scene features such as
Title - Giving a title to the tour or the scene (used in all scenes)
Author - To give reference or additional information (used in all scenes)
Limit horizontal scene grab - Control the how much a viewer can rotate horizontally (used in Scene 1)
And we used several hotspot features such as
Hotspot custom icon - Chosen from 900+ premium custom icons as hotspot icons (used in all hotspots)
Hotspot custom icon color - To assign a desired color to the custom hotspot icons (used in all hotspots)
Hotspot Animation - Blinking effect on the hotspots (used in all hotspots)
Hotspot-Type Scene - To connect to another scene (used in all hotspots except in Scene 1 - hotspot 3)
Hotspot-Type Info - To provide information (used in Scene 1 - hotspot 3)
On hover Content - To provide information when mouse hovered on hotspot (used in Scene 1 - hotspot 3)
Target Scene Pitch & Yaw - To set the scene face when entered through a hotspot (used in Scene 1 - hotspots 1 and 2, Scene 3 - hotspot 2, and Scene 4 - hotspot 2)