Wpvr Elementor Widget:
If you use the Elementor Page builder, the plugin creates a Wpvr widget under the general widgets of Elementor.
Hence, edit a post or page using Elementor. Drag-and-drop the Wpvr widget to whichever section you want. It will add the widget and you will be required to provide "Id", "Width" and "Height".
Collect the tour ID generated, when you created the virtual tour. (You can also collect it from the Tours section on your dashboard.)
Once you provide the required data, you will get a preview of the tour on your web page.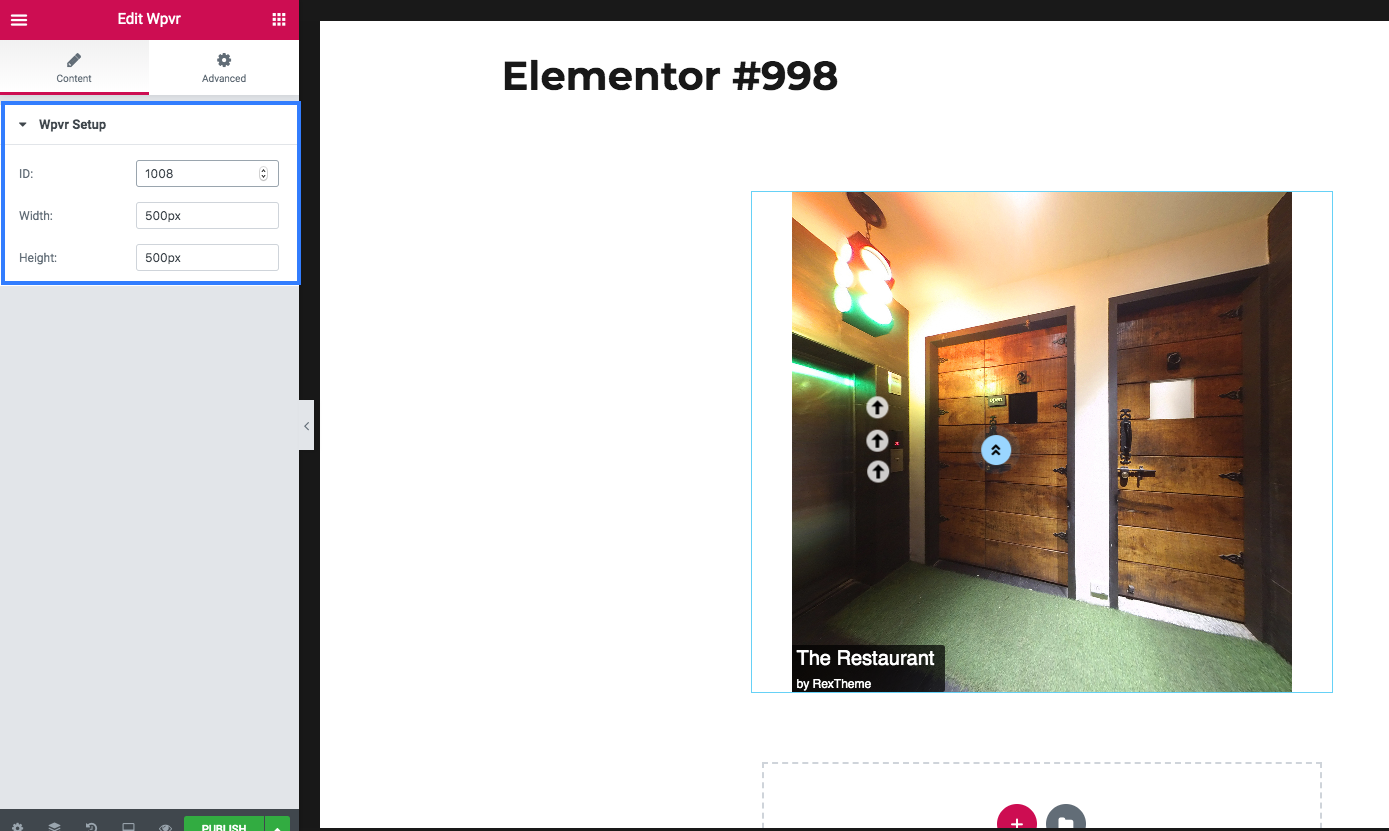 Now, you can preview or publish the page, and you will see that a virtual tour has been added.