In this guide, I will show you how you can easily convert Symbols To HTMLEntities.
1. At first create a new feed >> select a merchant or open your existing feed.

2. Scroll down to the Feed Configuration section, and here you will find all the attributes as per your selected merchant.

3. Click on the Output Sanitization dropdown field of the concerned attribute and select "htmlentities" from the dropdown list.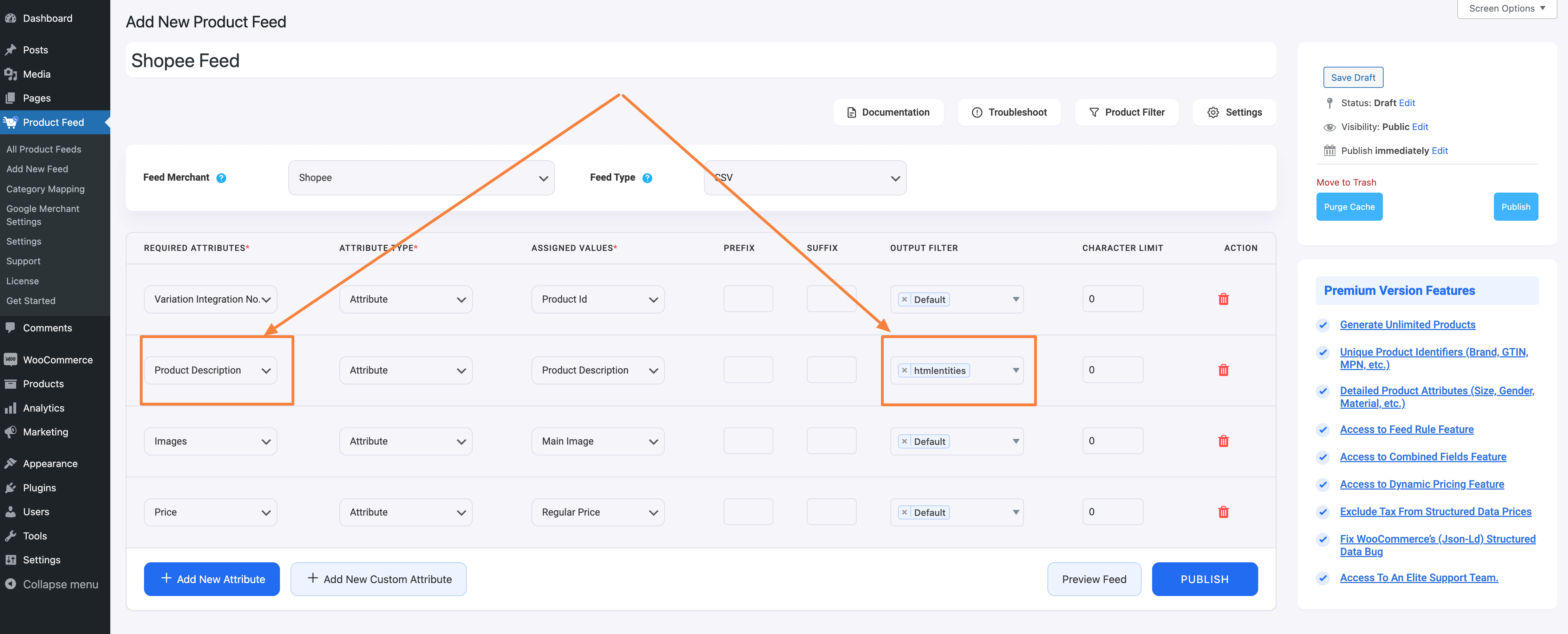 4. Finally, click on the publish/ update button to publish/ update the feed.
Once you publish/ update the feed, open the feed and you will find that all the symbols are converted into HTML Entities.
That's it, it is this easy to convert your symbols into HTML Entities.