You can create virtual tours with high resolution 360 degree panorama images.
By default, WordPress Image Handler handles large images and very high resolution images to set them to a maximum dimension.
This maximum dimension is 2560 by 1280 pixels.
So, if you're trying to upload a high quality 360 degree panorama image with 6000 by 3000 pixels, the handler will resize it to 2560 by 1280 pixels automatically.
For WPVR, you can exclude your large images from getting resized and lose quality.
Disable WordPress Large Image Handler
Follow these steps to disable WordPress default Image Hander from resizing your high quality images.
Go to your WordPress dashboard.
Click on WP VR, then go to Get Started.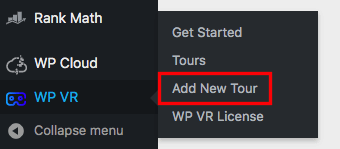 Now, click on the Settings tab.

This page will appear.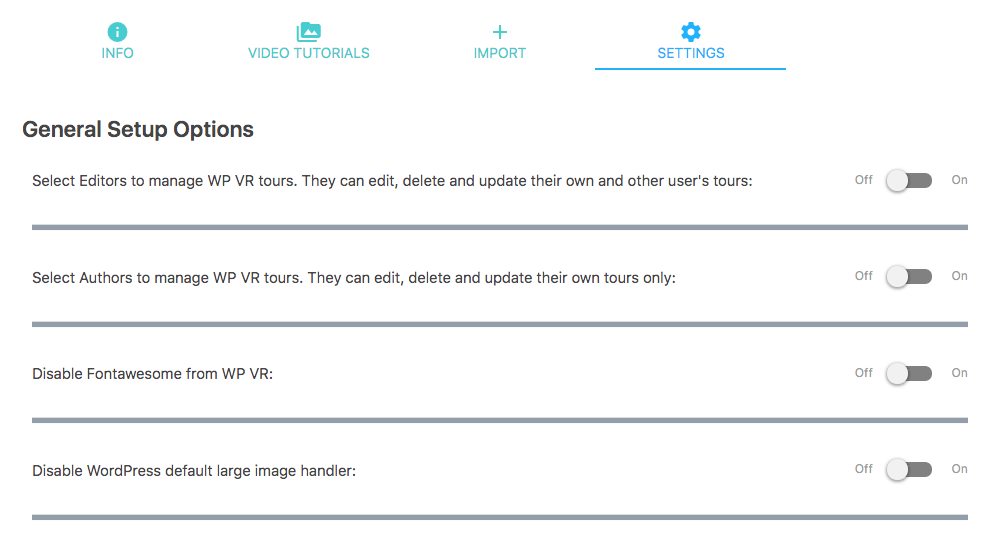 Turn On the Disable WordPress Default Large Image Handler option.

Click on Save.
Now you can create astonishing virtual tours with high quality large images with their original resolution.