Get WooCommerce Feed Manager Pro
You can upgrade to WPFM Pro from the dashboard.
Here's a video tutorial or you can follow the written documentation below.
Video guide on how to Upgrade to Pro:
Written Guide:
Go to Dashboard > Product feed. And click on Go Pro.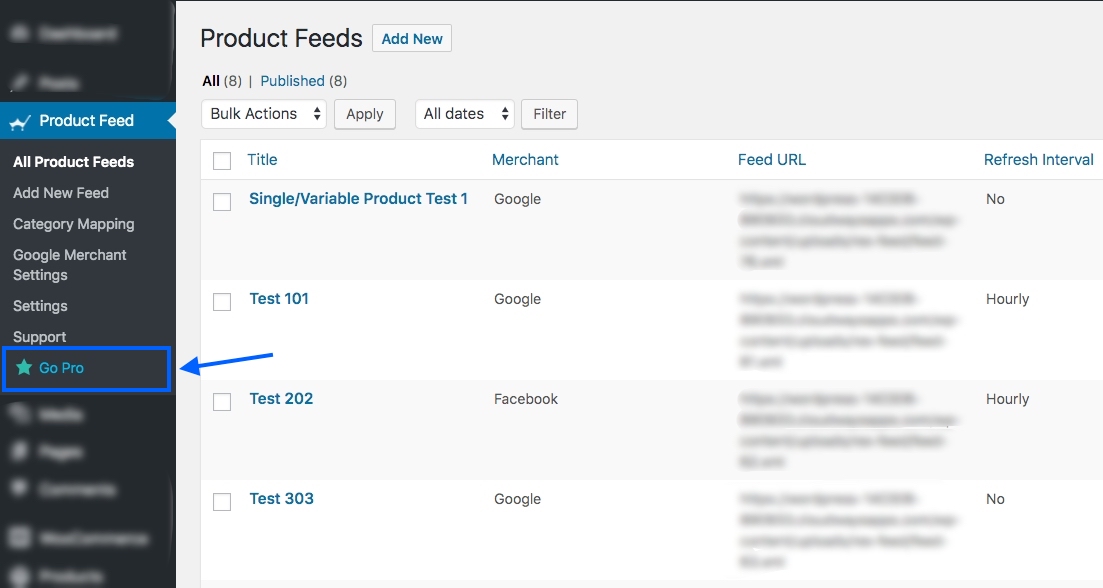 This will take you to our official website plugin page https://coderexco.wpengine.com/best-woocommerce-product-feed/. (You can also go to the link directly if you want.)
Once you are on the website, click on 'Upgrade Pro' and you will be able to see all of our lucrative plans.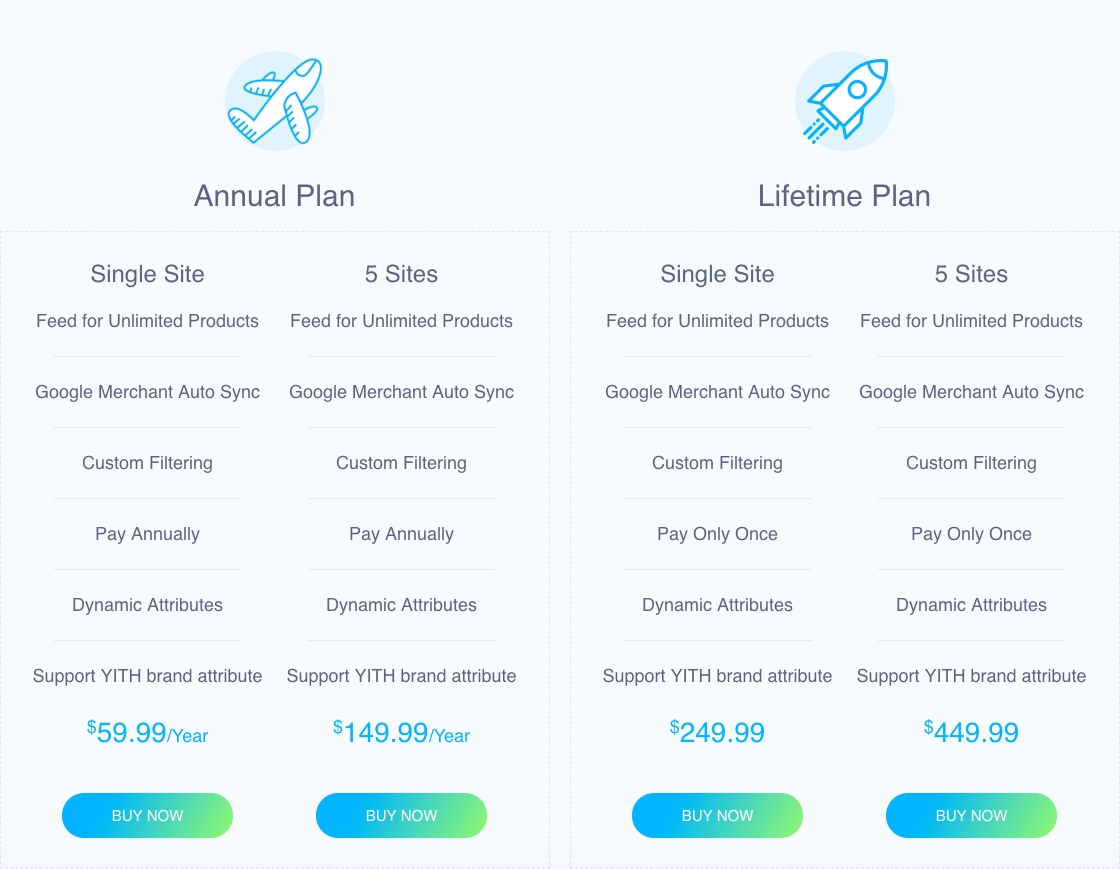 As you can see, we have great plans that are very affordable. Choose the plan that suits you and click on the Buy Now button below the plan you decided to go with.
Once you click on Buy Now, it will take you to the Checkout Page.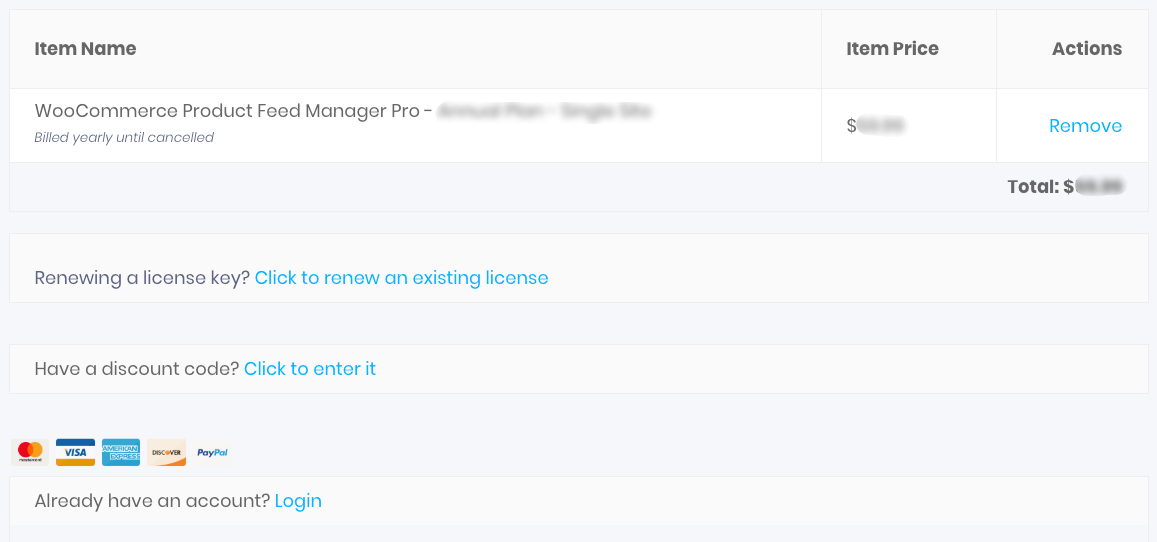 To complete the purchase you need to be signed up on our customer portal. If you do not have an account, below the checkout page, you will be required to fill out some basic information and create a Customer Account on rextheme.com (so that you can easily track your purchase history, license(s) purchased and the website(s) in which you used the WPFM Pro license).
Below, there is a link called Show Terms. Click on it and make sure to read the terms and conditions.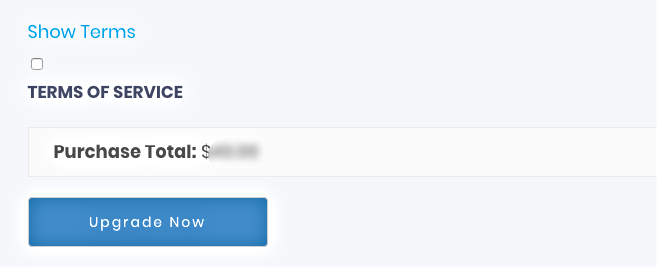 Once you have read the terms and conditions, mark the checkbox and click on the Upgrade Now button to proceed to the payment procedure where you can complete the purchase.

You will be notified that purchase is successful. You will also get an e-mail from us which will include your purchase details, license key, and a downloadable WPFM-Pro zip file.
Collecting WPFM Pro License Key(s)
To collect the license key, go to https://coderexco.wpengine.com/ and on the right side of the menus, click on Account.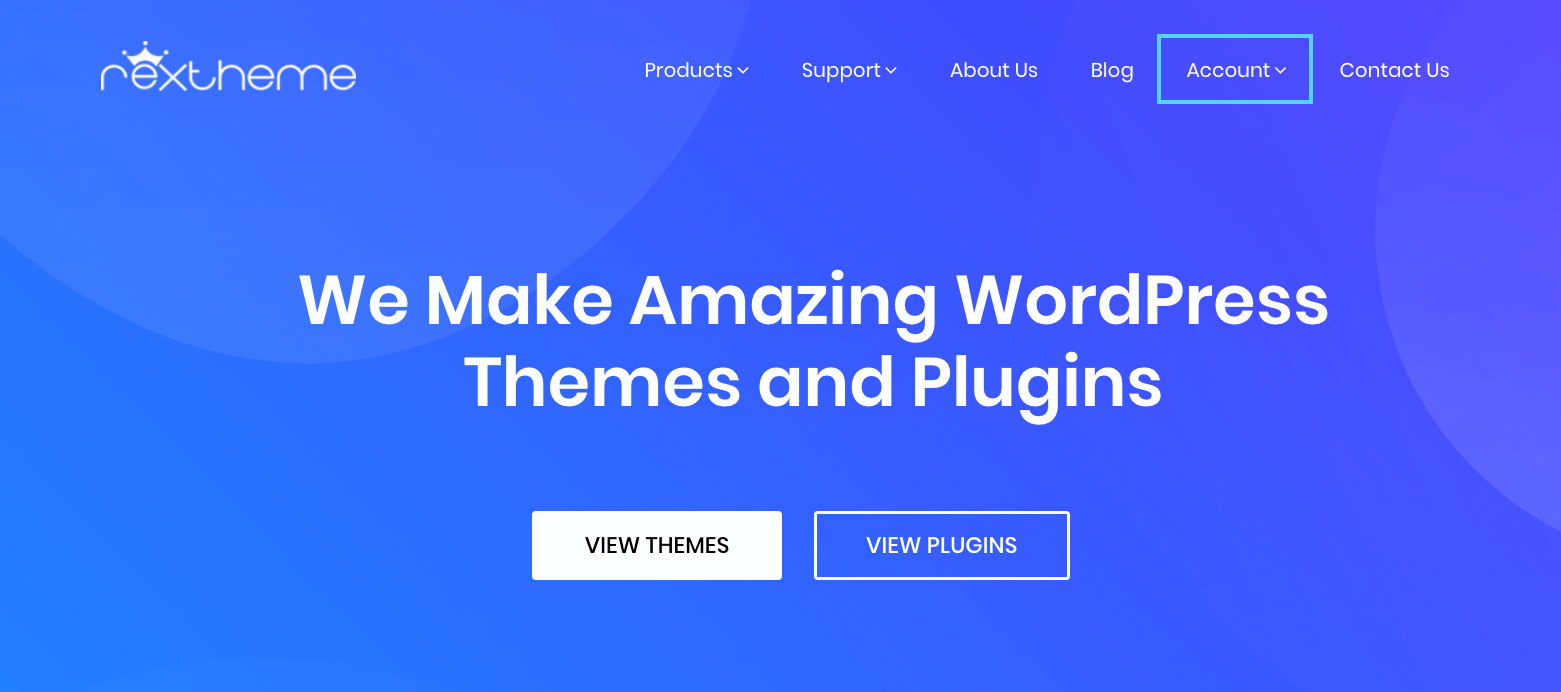 If you are not logged in, you will need to log in with the ID and Password that you set at the time of purchase. Else, you will be taken to your account page.
Here's how your account page will look like.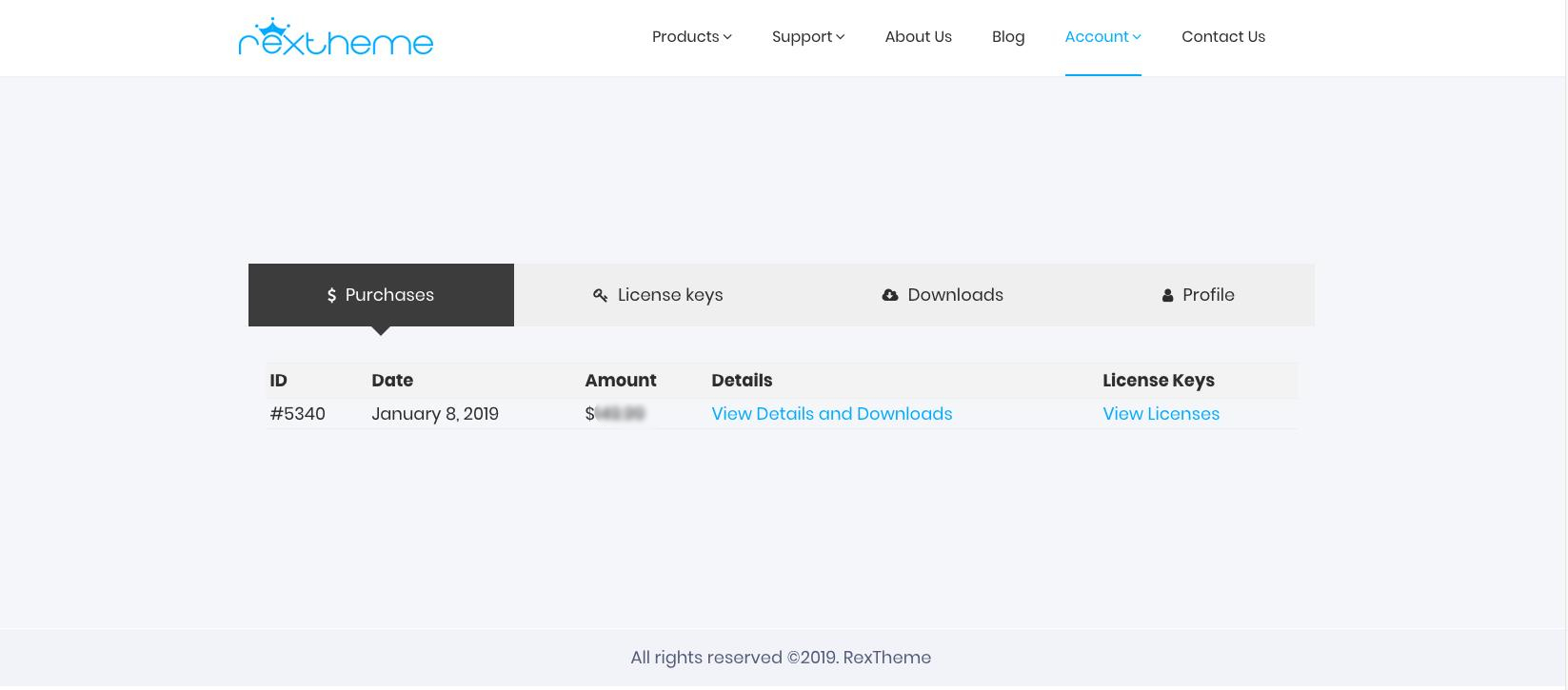 Go to the License Keys Menu and you will find the license key(s) on the left side, which you can copy.
Completing The Upgrade To WPFM Pro
Once you have the WPFM-Pro zip file and the License Key(s), you are ready to upgrade the plugin to Pro.
FYI: Make sure that you have the free version installed and activated on your website for the upgrade to be successful.
Now, go to your Dashboard> Plugins > Add New. On the top left corner, you will get the option to upload plugin. Click on that and upload the WPFM-Pro zip file.
Once you upload, install and activate WooCommerce Product Feed Manager Pro, you will notice on your dashboard, a new tab has been added under product feed called License.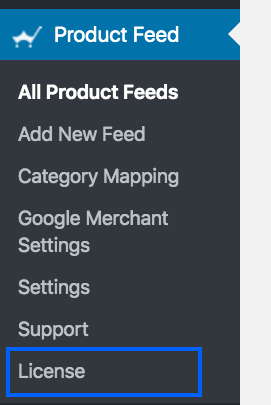 Plus, you will be redirected to the License tab under Product Feed, on your dashboard.

Enter the License Key on the provided field and click on Active License button.
Once activated, the page will refresh and it will indicate that the license is activated. Then click on Save Changes.

Make sure to press the Save Changes button so that your license key is safely stored.
That's it. You now have full access to all the Premium features of WooCommerce Product Feed Manager.