Merchants or marketplaces such as Google Shopping and Facebook Dynamic Ads have their own set of categories that you need to follow. (Here's the list.)
Hence, you need the category mapping option. You can map the products of your categories to be included under the category of the Google Merchant shop without changing the actual categories of your WooCommere store.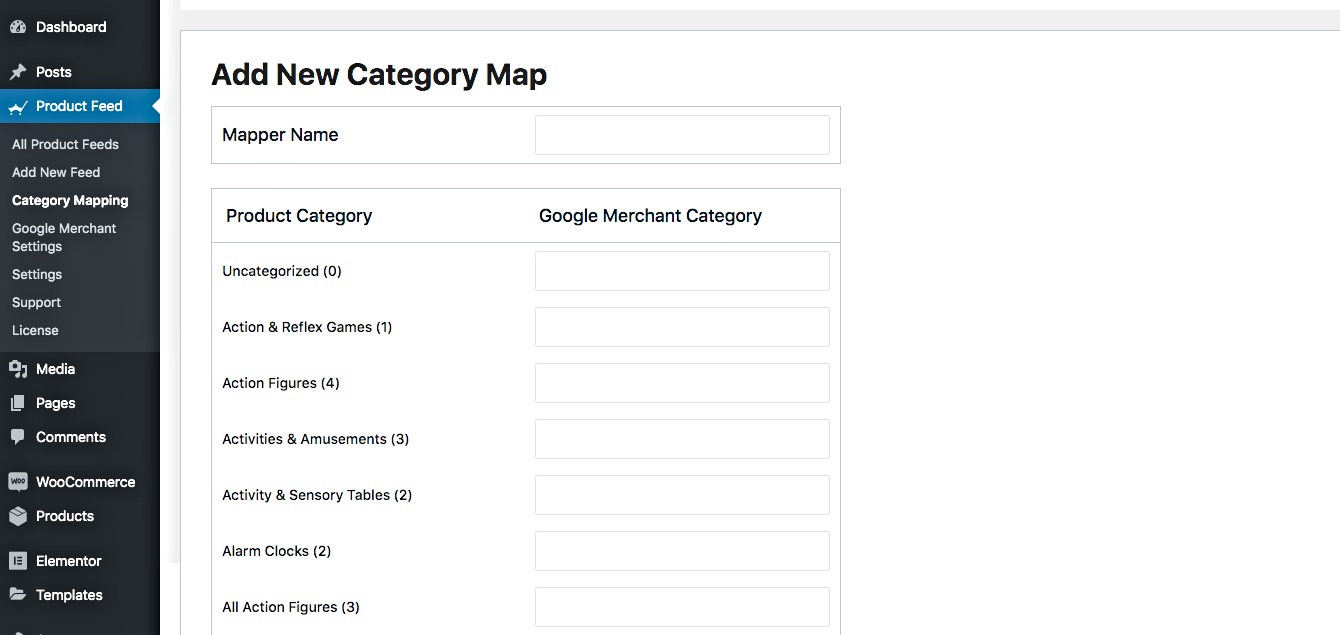 Here, all the categories available on your store will be listed on the left side. And on the right side, you will find the empty fields where you need to assign the Category you want to be mapped in your product feed.
First, give a Mapper Name. Then set the category mapping rules.
Here's an example: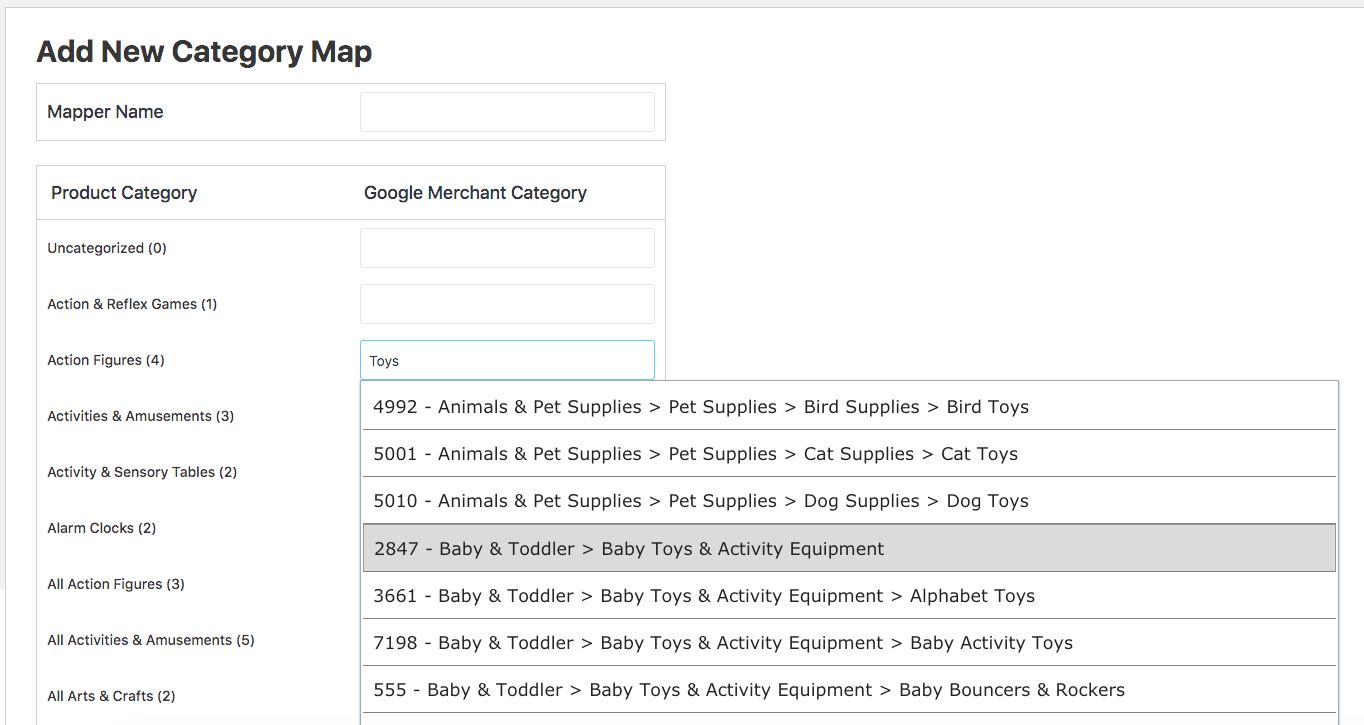 Let's say you have a category called Action Figures. However, Google doesn't have that. You can rather put it under Baby Toys & Activity Equipment.
So on the field, you can type a keyword of the category you are looking for, (in this case, I typed Toys), and a lot of suggestions will come as per Google's category list.
Choose the one you find appropriate. (Do not input the whole thing manually, choose it from the list as this is the format Google requires.)
Categories are the primary key to get products into the search result. So, the best practice is to assign the most matching shopping engine category to your store category list for each product.
So once you are done assigning the correct category mapping rules for all the categories, you can scroll down and click on the Save button.
This will be saved on the same page on top with the Mapper Name.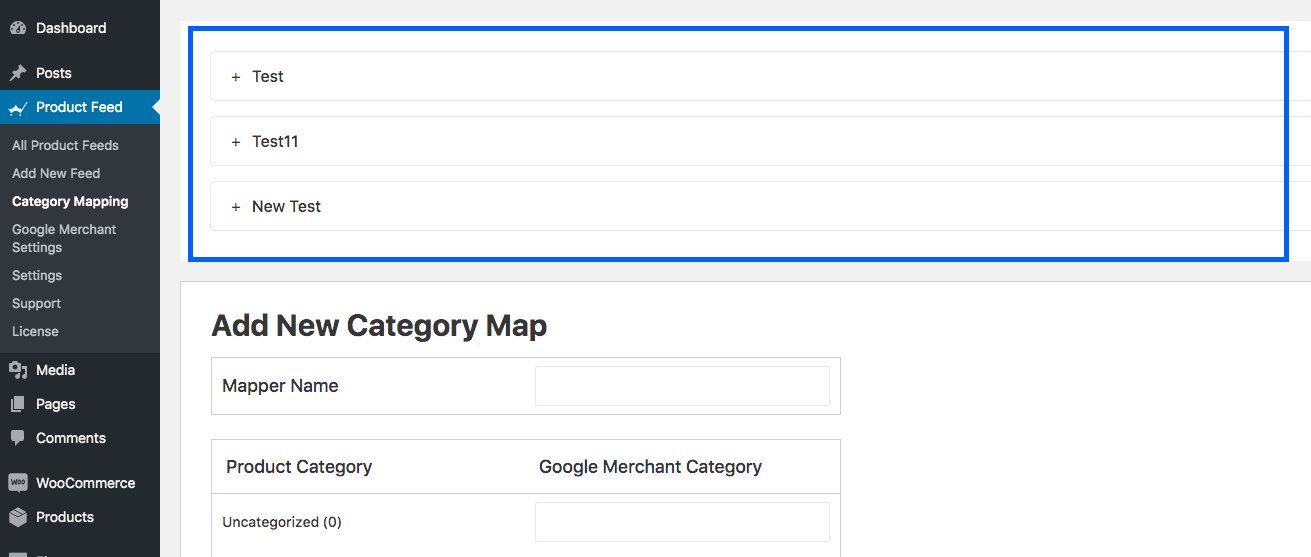 Applying category mapping in feed
Once you have set up a category mapping rule, you can make it effective when creating a new feed by choosing the Category mapper you created under Value for an attribute.
Simply click on the dropdown list for the Value of the attribute, Google Product Category.
Then scroll to the very bottom to find the Category Map section. There you will find all the Category Mappers rules you saved.
Choose the one you require. That's it. Now the generating feed will include the mapped categories in the feed.