Last updated on:

11 mins read
Google Announces Free Of Cost Google Shopping Promotions [2022]
The Corona outbreak is a big threat to humanity. We all know how dangerous the virus is. However, it also comes with another big threat – an economic crisis.
Due to the lockdown, most offices are incapable of running operations, and consumers have no option but to stay at home. And every business saw a drastic fall in its revenue.
However, a few local online shops are able to continue running their business, despite earning a lot less than usual.
Since people are not able to go out, they may order products online and get them delivered to their homes, thus creating a little opportunity for the eCommerce business to somehow survive.
However, things might just get better for your shop.
Selling On Google Shopping Is Free Of Cost During Corona Crisis
Earlier on 21st April 2020, Google made a huge announcement.
Within 1 week, Google will start allowing merchants to sell their products through Google Shopping completely free of cost!
According to Google, "as consumers increasingly shop online, they're searching not just for essentials but also things like toys, apparel, and home goods."
So Google wants to extend out a helping hand to both the consumers and the merchants. Free online listing means more merchant shops will be able to sell products through Google Shopping, and consumers will get more products to buy from.
This is great news for all online shops, especially the sites that deliver locally and the stores that sell digital products.
If you are running a WooCommerce store and deliver locally, then this is your biggest opportunity to get the maximum exposure and increase sales during this global crisis.
How To Make The Most Out Of This Opportunity
This could be your best chance to sustain during the economic crisis threat. And there is still one week time before Google starts this initiative.
So, let us look at how you can make the most out of this golden opportunity that Google is offering.
With one week at hand, we suggest you do the following:
Prepare your shop by optimizing product details for SEO
Identify your best selling products and plan a discount campaign
Identify products that might be necessities and plan a discount campaign
Make arrangement for selling a few digital products if possible
Get your products listed on Google Shopping ASAP
Let us look at how you can pull this off.
1. Prepare your shop by optimizing product details for SEO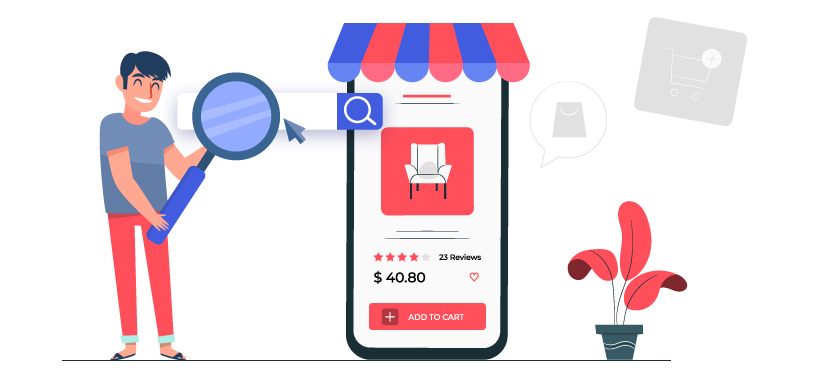 SEO is always important if you want your products to be found on Google. Even if you list your products on Google shopping, SEO optimization will determine how relevant your product is based on your customer's search term.
**Make sure to use an SEO plugin, such as Yoast or RankMath, on your WooCommerce store.
For example, if you are selling a T-shirt with Avengers' design on it, then obviously you want your ideal customers to be the ones who are looking for Avengers themed t-shirts.
In that case, you can set the t-shirt title, Special Marvel Avengers Tshirt – Red, and set the keyword to Marvel Avengers Tshirt. Within the description, use this keyword a couple of times in the product description, and include it in the product link as well. These will indicate that the product is relevant to the keyword.
Your SEO tool will give you a score to understand if it was well optimized.
If you have a few products in your shop, then apply SEO optimization on every product. If you have too many products, then conduct SEO optimization at least for your best selling products.
2. Plan A Discount Campaign For Your Best-Selling Products
Browse through your website's analytics or reports, and find out which products performed the best in the last two months.
Collect their titles, links, and the price.
Now, the 1st thing to do is to optimize them for SEO.
Next, plan out a discount campaign for your best selling products, such as a 20% discount for the 1st twenty sales from Google Shopping, or a 10% discount throughout the lockdown.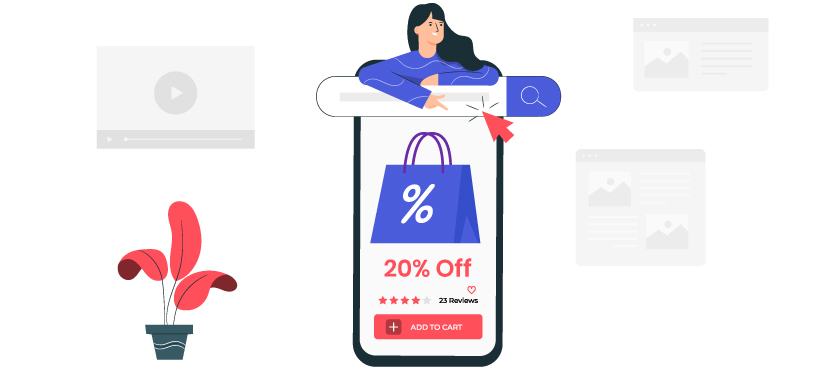 You might assume that since these are bestsellers, they will sell automatically through Google's immense reach.
However, keep in mind, just like you, there are tons of other online shops that also plan to take advantage of this opportunity. Hence, along with more exposure, you will face more competition as well.
Consumers will look to purchase products either based on higher rating, or lower price. Nowadays, a lower price will get a high priority since everyone is trying to save money in response to the crisis.
Hence, it is only logical to run discounts and increase your sales.
3. Plan A Discount Campaign For Products That Might Be Necessities
Certain products are a necessity nowadays besides food and beverages, for example, bathing products, cleaning products, tissues, tampons, etc.
Also, certain electronics such as water purifiers, ovens, hair trimmers, etc might also be considered necessities at this time.
You may identify such products, optimize them for SEO, and decide on a discount campaign for them as well.
**Since we are focusing on local sales, it would be even better if you could deliver free of cost. But that's totally your decision to make.
4. Make Arrangement For Selling A Few Digital Products If Possible
You might have a fixed category of products that you sell.
However, if you are an online retail shop that sells various types of products, then you might consider adding a few digital products (if you don't have any already) such as movies, music collections, games, or books.
Most people are sitting idle at home, and looking for ways to make their days more entertaining. Hence, these digital products are pretty demanded in the current situation.
Even though there is no guarantee that if you arrange such products they will have maximum sales, it is still a high possibility.
5. Get Your Products Listed On Google Shopping ASAP
With this free of cost opportunity at hand, you should list your products on Google Shopping ASAP. You need to be prepared to upload your products right from the start.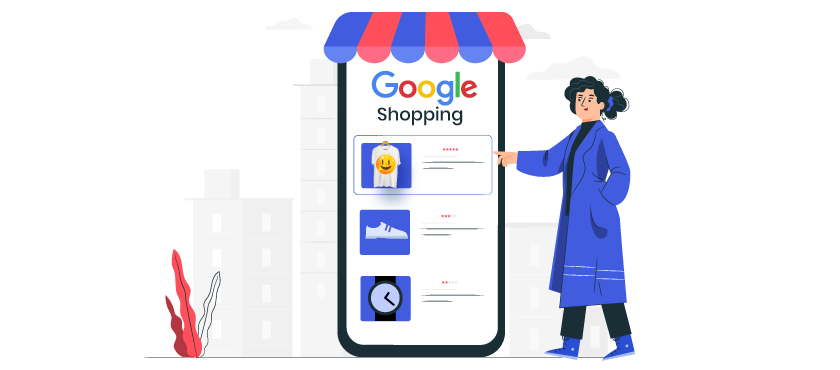 To do so, you first need to understand that Google Shopping has a fixed set of instructions that you must follow for your products to get approved.
It will look for specific data in the right format that is accepted by Google Shopping. Plus, Google has its own set of categories that you must indicate through your feed.
Here's a guide to set up your WooCommerce Product data in an optimized way for Google Shopping:
In the guide, you will get actionable instructions on what data to submit and how to optimize them for approval on Google Shopping.
For example, if you have a t-shirt with 3 color variations, red, blue, and green, then you have to submit each variation separately and include the color name in the Product title. So if the product is called "New Cotton T-shirt", for its the red variant, then the title should be "New Cotton T-shirt – Red".
Similar to this, there are several other tips that you will find in that guide to optimize your feed data.
Now, to create the product feed, it's really not convenient to do so manually. Rather use a product feed generation tool to generate a feed for all of your products in a few minutes.
If you own a WooCommerce store, then you can use Product Feed Manager For WooCommerce. It is a plugin that already has a set template for Google Shopping.
All you need to do is create a new feed, choose Google Shopping as the merchant, and assign a few attributes with the right values.
Let us look at a few reasons for you to use Product Feed Manager For WooCommerce.
Product Feed Manager For WooCommerce

The plugin as a few features that are dedicated to helping you generate an accurate product feed for Google Shopping.
1. Pre-Built Google Shopping Feed Template
Google specifically requires you to submit 12 mandatory data for your products:
Product ID
Product Title
Product Description
Product Link/URL
Product Category
Google Product Category
Product Image URL
Stock Availability
Regular Price
Product Condition
Manufacturer/Brand Name
GTIN or MPN
And there are a few more conditional attributes that you need to submit depending on your niche.
The plugin by default has these attributes set. When you choose Google Shopping, the plugin will display the template which includes all the mandatory fields and values assign (except for 3 which I will explain in a bit).
So, you don't need hours to set it up, and nor do you need exclusive knowledge to set up the feed. 80% of your work is already done.
2. Auto-sync WooCommerce Products To Google Shopping
One of the notable features this plugin has is the option to auto-sync your generated product feed to Google Shopping.
Once you generate the product feed, you can send the feed to your Google Merchant Center in just a click. Once you send the feed to Google, any changes you make later to the products and the feed, they will automatically be updated on Google Shopping.
You won't have to manually upload new feed files to Google every time you make changes.
Here's a written guide on how it works:
Here's a video to show you how it works:
3. Category Mapping For Accepted Google Categories
On the mandatory attributes mentioned above, there is one called Google Product Category. You need to assign each of your products to a category that Google accepts.
Don't worry, you do not need to change any data or category names on your shop for this.
The plugin has a Category Mapping feature where you can map your shop categories to that of Googles. Durig feed generation simply assigns the mapping values as the values for Google Product Category.
It's really easy to use. Here's a written guide on it:
Here's a video to show you how it works:
4. Special Custom Attribute Fields
On the mandatory attribute list mentioned above, you can see that there certain attributes, Manufacturer/Brand, GTIN, and MPN.
However, WooCommerce by default has no field(s) for these attributes.
Product Feed Manager For WooCommerce comes with the feature of including these fields to your products where you can assign the values.
You also get extra custom fields for conditional attributes such as Gender, Color, Size, or Pattern which you need to submit if you sell products in the Apparels category.
Here's a guide about it:
5. Avoid Price Mismatch Error When Uploading Feed
Many people face a common error, "Price mismatch" when uploading the feed and many of their products get rejected.
The reason behind this is, for a variable product, if you have different pricing for different variations, WooCoomerce displays both the highest price and the lowest price when Google crawls that product page for a particular variation. This causes a mismatch in the price you submitted.
Product Feed Manager For WooCommerce holds the option to fix JSON LD structured data so that only the accurate price is displayed when Google crawls a variant of a variable product.
It's just a single click in the plugin's settings to activate it. Here's how:
Hence, you will be able to avoid facing the "Price mismatch" error on Google Shopping.
6. Exclusive Filter For Efficient Feed Generation
The plugin allows you to generate a product feed for all the products, or you may use it's filter options to generate a feed for specific products only.
For example, if you have products that are no longer in stock and you do not want to submit them on Google, then you can use the custom filter to exclude all products that are out of stock.
It also has a category filter and tag filter where you can simply choose certain categories or tags to generate a product feed for the products under those categories or tags only.
Here's a video to show you how it works:
This really saves time and you can upload only the products that you want to sell through Google Shopping.
7. Easily Add Variant Values To The Product Title
Now, as I have mentioned above, Google advises to include the variant value to the Product title (though not mandatory).
However, it is not necessary to change the title in your store to achieve this. The plugin allows you to choose to add the variant names to Product titles in the product feed that you generate.
As you can see, this plugin is a great help in generating an accurate product feed quickly, and optimize the feed for getting the best results through Google Shopping.
Conclusion
Google is taking a very honorable initiative to help both the consumers and sellers. There is no way you should lose this opportunity.
So, go ahead and prepare your store right away if you want the best results out of free promotion through Google Shopping and increase your sales to sustain during this world crisis.