Laatst bijgewerkt op:

12 min. lezen
How To Optimize A Social Media Post To Promote Your Blogs Effectively [2023]
Guide To Social Media Marketing — Strategies Part 2
Optimize A Social Media Post To Promote Your Blogs Effectively
If you run a blog, then you have a community of readers and other bloggers around it.
They definitely love to read your blogs and articles, however, most of them will not visit your blog too often unless they get a trigger.
Yes, you might have an e-mail list where you can send updates on new content. However, that is limited to those who subscribed.
The social media world is limitless.
Besides conducting SEO and other basic marketing tactics, it is important to promote your blog posts and content on social media.
Few good reasons to promote blog posts on social media:
Almost everyone uses social channels such as Facebook, Twitter, etc. And there are millions of such users that are interested in any particular same niche.
In social media, there is the advantage of notifications. If you follow a blogger, let's say on Twitter, then you will get notifications every time that person tweets or retweets i.e. makes a new post. So, no extra effort is required.
Most social channels allow you to boost your posts in the form of Ads or Ad posts to reach more people who never heard of you, thus generating new followers. (We will learn more about these in a later article.)
Now, even if you create great content and share them on social media, the most difficult part is to make people click on the post and visit your website.
In this article, you will learn effective actions to take to make a proper social media post for blog posts and other content.
After reading this article, you will be able to:
Share your blogging content on social media in the most optimized way.
Learn the do's and don'ts when making a social media post.
Get more people to click on your social posts and visit your blog.
Dus laten we beginnen.
1. Use A Specialized Social Media Post Image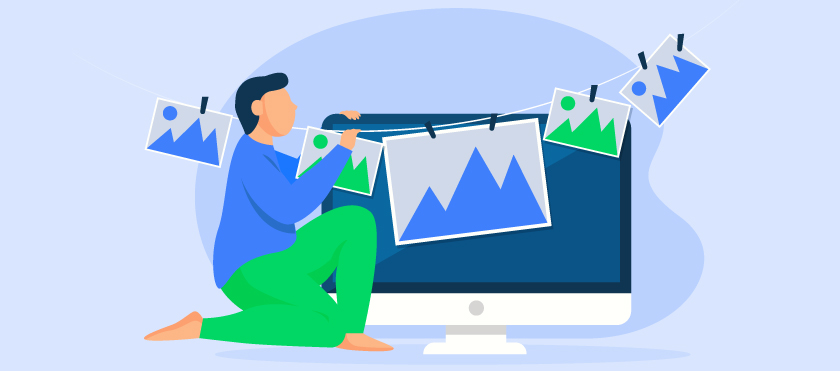 The image is the first content that catches a person's attention when browsing through social media. Without a proper image, a social media post becomes just a wasted effort.
Most people tend to use the basic featured image of the original website content as the social media post image. However, that is often not the best idea.
When you create a featured image for your content on your website, you create it to match your website's outlook and theme.
However, to get attention on social media, you have to create an image that connects with the viewer.
Let us look at an example.
Here's the featured image of one of our blogs, which is an article to learn about the advantages of using Kelko and a guide to the Kelkoo marketplace.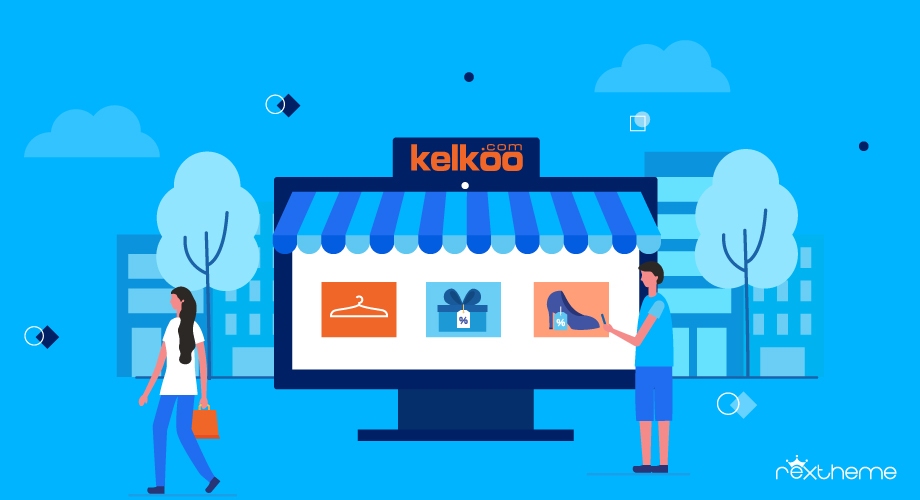 Now, if I share it on our Facebook page and choose to boost this post, then this post will not perform too well. This Image is not at all ideal to use for a social media post.
Here's why.
Boosting a post on Facebook means your post will appear in the timelines of several people that look like an ordinary post.
However, people nowadays know that there are tons of advertisements that appear on their timelines. So people tend to avoid any posts that they do not find interesting or useful at first glance.
The Kelkoo image simply looks like an advertisement image which, people will assume, may cost money without benefit. So, people will not click on the shared post or, in most cases, even bother to read the captions and title.
Here's an example of an image that does work.
This is the image we created for social sharing for one of our articles, a Guide To WooCommerce Product Feed.
Here are the reasons why this image helped to increase the number of engagements for this post:
It clearly states what this post is about in a short sentence on the image.
It has contrasting colors that help to grab attention.
The illustrations on the right side give an idea about what niche it is related to.
You can use a small amount of text on the image to create a better connection with the audience.
Most importantly, the image does not look like an advertisement, rather, it looks like a helpful post for the relevant audience.
2. Choose A Caption That Connects With the Readers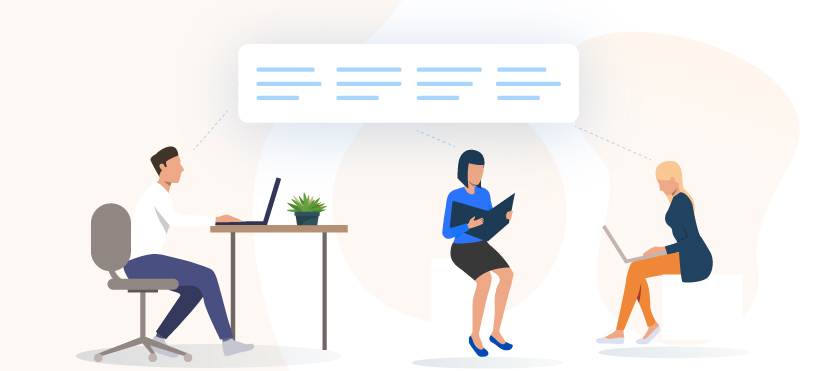 When you create any blog post or content, it is obviously intended to help people with information or help them solve certain problems.
Your caption should reflect your intentions and possible benefits for viewers. So, here's what you should do. 
Use the caption to inform people of
The value they will get from your content.
What the content is about.
It's best if you can keep the caption within 3 sentences.
People usually screen through a timeline post for around 2-5 seconds. So a short caption is the best way to grab more attention.
Long captions often discourage viewers. People would rather scroll down the timeline, than stop at a post that has a long caption.
Here're a couple of examples:
Example 1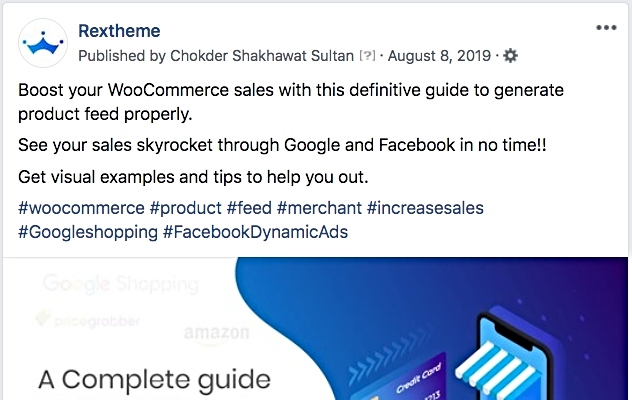 Example 2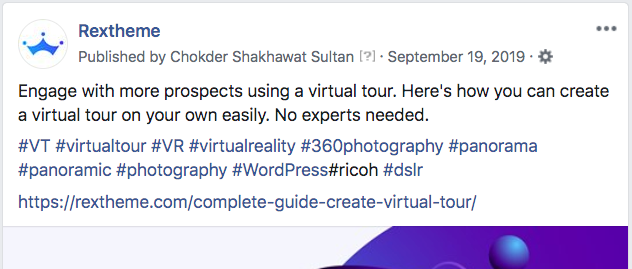 The captions in these posts-
Is within three sentences.
States the benefits of the main topic.
States what the viewers will be reading about.
It is important that you talk directly with the viewers through the caption.
You may make your captions read more naturally by converting them from sound to text.
Here's an example of a bad caption:
"WooCommerce is a great tool to create an eCommerce website. It has several features to set up the shop such as cart options, organized products, proper shipping information, and many more. Here is an article that can help to learn more about WooCommerce."
This caption is not at all good because:
It is not directly communicating with the reader.
More informative, hence boring for social engagements.
It is more like a paragraph rather than 3 short sentences.
So it will perform less than average on social media.
3. Use Hashtags Wisely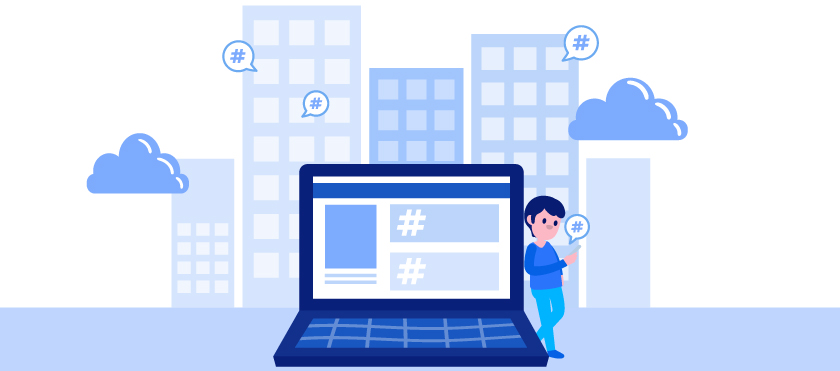 If you look at the above examples, there are a number of hashtags mentioned below the caption text.
Hashtags allow you to indicate which relevant topics this post falls under.
People searching for any terms, related to the hashtags, will find your post in the search results.
Plus, it also acts as a category that people can click to find more posts (by others) shared under the same hashtag.
Choosing a hashtag depends on the –
Keywords you wish to rank for on social search results.
Hashtags search group you want your post to be a part of.
Frequency of a hashtag's use on social media.
For example, if you wrote a blog post on online marketing tactics, you may use the hashtag '#onlinemarketing' when sharing on social media.
This hashtag has a good search volume.
People will search for the term 'online marketing' on social sites which is relevant to this hashtag.
Anyone clicking on this hashtag will find your post in the search results.
Many don't know why hashtags are used and often use wrong, valueless hashtags.
For example, in the case of the blog post about a virtual tour guide, if I wanted, I could add a hashtag called "#virtualtourmayhem" when sharing it on social media.
But why would I?
This would not add any value to the post because,
Sure enough, nobody will search for "virtual tour mayhem" or "#virtualtourmayhem".
Also, since this term was never used as a hashtag before, there is no chance that someone will click on it to find the post.
Only use hashtags that are actually used by others and are relevant to the search terms of your ideal target audience.
**One trick is to search for the hashtag term on the search bar of the desired social channel. The number of results with the same hashtag will indicate how much this tag was used.

If it's used more often, it's better to use it on your social media post as well. (Some sites such as Twitter and LinkedIn give suggestions on popular hashtags when you start typing the hashtag keyword.)
For example, if I search for #vr on Twitter, I will get results that include people that have #vr on their profile description, and a list of tweets that have a caption that includes #vr. This is an indication that the hashtag #vr is a good one to use on a social media post.
4. Use Custom Title & Description For More Social Engagements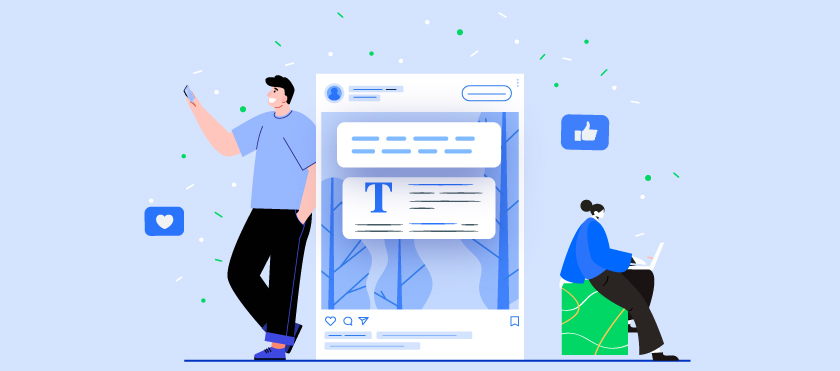 Naturally, when you share blog content on social media, it uses the title and meta description of the original content on your site, as the social media post title and description.
However, it is better to set a different Title or Description on social media for more engagements.
Setting A Suitable Title
If you have a lengthy blog title, then you may use a shorter title for social media.
Let us look at an example:
We have an article with a Title –
De beste marktplaatsen om online kleding te verkopen in de VS die u niet kende [2020].
Now, though this title is fine for our website, it is very long, and most social channels won't be able to display the full name, resulting in a view like this:
"Best Marketplaces To Sell Clothes Online In Th…."
**In the case of Facebook, the title will take two lines, and exclude the description which is also very important.
This reduces viewer impressions.
So for sharing on social media, I would rather use the Title:
Best Marketplaces To Sell Clothes Online In the USA [2020]
This will be visible on any social media channels in full and won't take too long for viewers to read.
Sometimes, it's wise to use a completely different Title for sharing on social media than the title of the original content on your site.
For example, let us say you wrote an informative blog with the title:
"Psychology on Blogging For Marketing [2020]"
This Title will do pretty well on SERPs but not on social media.
So in this case, you can use a different name on social media such as:
"How To Understand Reader's Mind – Marketing Blog Guide"
You might say this heading will also work on SERPs, so why not use this as the main Blog title? Well, that's because the original content title really depends on the keywords you wish to rank for on SERPs.
In the case of a Title on social media, the title has an extra purpose of creating an instant engagement. |People searching on SERPs will look into the top-ranking results that appear when relevant keywords are searched.
In the case of social media, the Tile has multiple purposes:
We will be more focused on engaging with prospects on their timelines or news feed.

Anyone following your social page will find your blog's social media posts while scrolling through their timelines or news feed. Depending on its image, title and description, he/she will decide whether to click on it or not. An interesting title will definitely help.

If possible, we will optimize it for social search results, but it is not mandatory.

Most social media search engines provide post results that have the keywords in the caption or the hashtags. The title is the third priority. So it is not mandatory, but you may try to optimize it for social search results.
There are a few Instagram plugins for WordPress that can help you with that.
Social Media Post Description
The description is also an important thing to look at.
The meta description we set for any post is optimized for SERPs. However, the description section for a social media post is usually very small and, similar to the title, is used to create instant engagement.
Hence, you may use a shorter, engaging description when making a social media post for an article.
This can be easily done using the right tools.
On WordPress, if you use an SEO plugin such as Yoast or Rank Math, you will be able to assign a separate image, title, and description for Facebook and Twitter, for any particular blog post, from the post edit page.
For example, on Rank Math, you can edit a post's social snippet.
Social Preview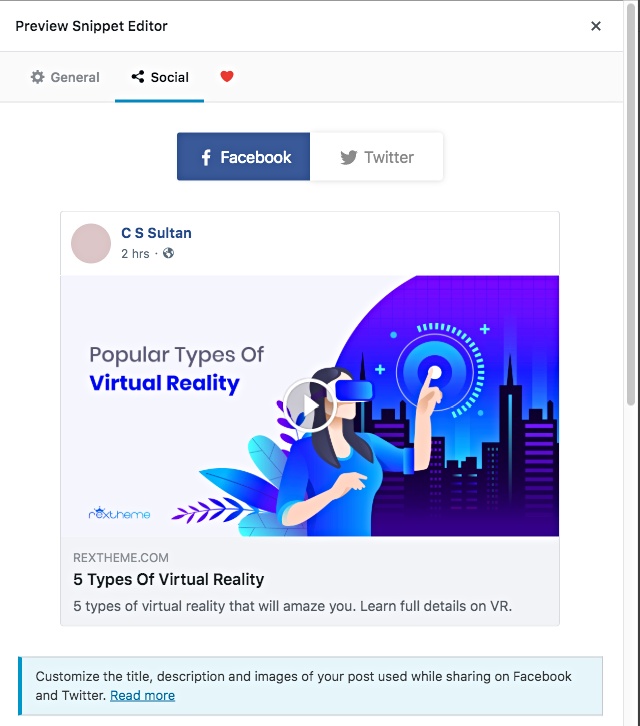 Edit Title, Description & Image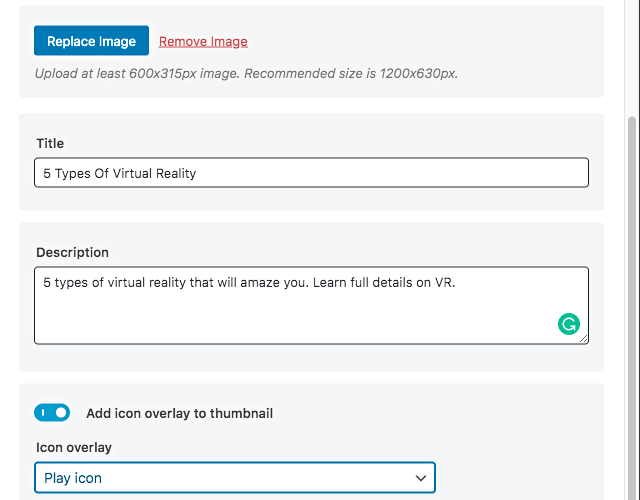 However, this is limited to Facebook and Twitter only. For all other social sites, it's best to use a tool that allows Open Graph Post customization, i.e., you can edit the title, description, and image of a post for social posting on any social channel.
**It is best to automate the whole process of social media marketing. We will learn more about social automation in a later article.
Laatste gedachten
All the tactics mentioned in this article are proven and effective for maximum results.
It's high time you start optimizing social media posts for any content you create on your blog site, and take advantage of the immense audience you can get through social media.
These are all simple tactics, but they matter a lot more than you think.
With time, you will get used to these, and combined with all other strategies that we will cover, you will be able to see positive results with social media marketing in no time.
In the next article, we will discuss one of the latest tactics to follow, social automation.
After reading the next article, you will learn
Waarom gebruik maken van social media-automatisering?
Actiegerichte tactieken om sociaal delen te automatiseren
Gids voor een betrouwbare sociale automatiseringstool voor WordPress
Read the next article now: