Laatst bijgewerkt op:

8 min. lezen
5 Beste online elektronica marketing strategieën om de WooCommerce verkoop te stimuleren
The electronics niche is quite interesting for eCommerce, and over the years, people are trusting to spend more on these products online.
So needless to say, the industry is getting more and more competitive every day. And If you sell electronics online, then it's high time for you to start putting in some extra effort to reach more potential buyers and get more sales.
In this article, we will look at 5 unique online electronics marketing strategies that will help you drive more sales in your WooCommerce store and grow your business.
Here, we will focus on 5 ideas that you can implement immediately and convert the right prospects into sales.
So, let's begin.
5 Best Electronics Marketing Strategies For A WooCommerce Store
Following are 5 strategies that have great potential to boost your marketing campaigns and increase sales.
1. The 'Back Order Offer' For Out of Stock Products
When taking a buying decision for electronics, people tend to take time in researching which brand and model would be a good choice.
But, what if someone came to your store in search of that product but it's out of stock and due to be re-stocked after a week or two?
This was a sure sale opportunity. And the buyer may now buy it from your competitor sites.
Well, that's where the "Back Order Offer" comes in.
What you can do is, you can allow your buyers to pre-order this out-of-stock product, which you will later manufacture and deliver. But, this is also a common practice is many stores.
You can make it more unique by offering a discount to people who do agree to backorder.
Let's say someone wanted to purchase a certain model of laptop worth $300, but it went out of stock in your store. Since you are sure you will re-stock in a week or two, you can offer a $30 off to pre-order right then and there.
Some buyers will see this as a great offer and may go for the back-order offer. And you now have a guaranteed sale after re-stocking.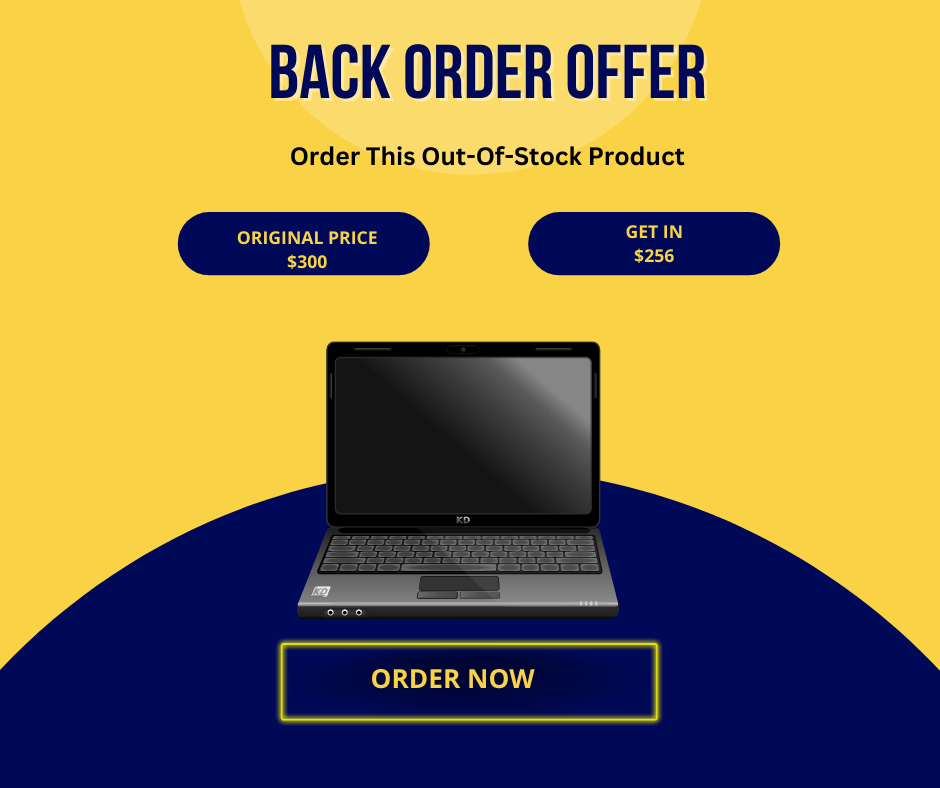 For electronics, this is a great tactic as you have a high investment, and a pre-determined sale is always an extra boost to reaching your revenue goals.
P.S. This tactic will only work for products that you are sure you will manufacture at the set price. If you pre-sell at a lower price than your profit margin, then this is not a good approach. So be very careful at choosing what products you want to make this offer on when planning this strategy.
Upselling is currently a trending sales approach that works in almost all industries. People tend to spend more if you can make the right offer, right after they have spent money on your products.
However, you need to have a strategy behind using upsell offers. You cannot just make a random offer and expect to get a sale. For example, if someone is purchasing a fridge, offering him a laptop as upsell won't get you much success.
Rather, a good approach is to offer a better version of the product they are purchasing, or offer something relevant that goes together with what they are buying.
For example, let's say someone purchased a camera from your store. Right after checkout, you may display an upsell offer on a lens, maybe on at a 5% discount.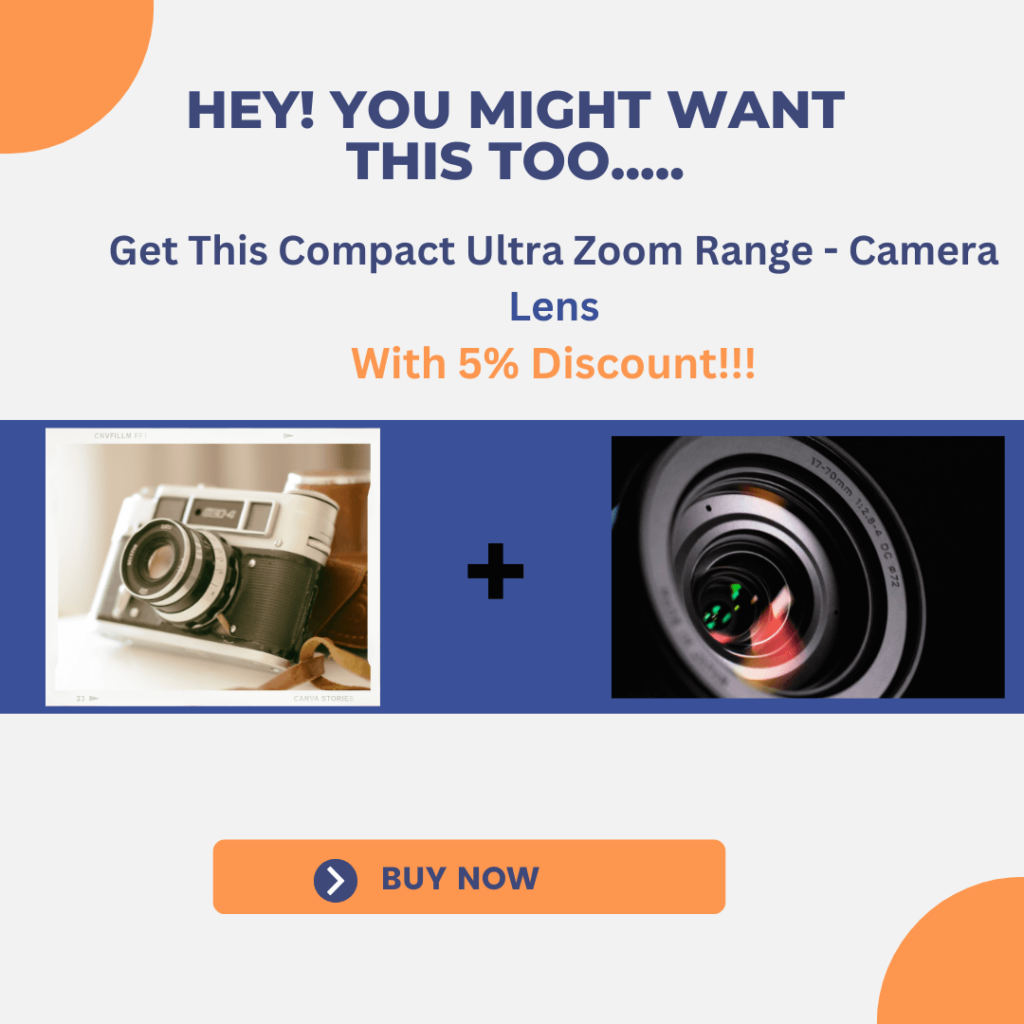 Since they both are relevant, and people with cameras are more like to buy a lens sooner or later, a discounted offer on it can be quite attractive.
You can even choose to offer a better camera, let's say a Canon 850D at a discount when someone purchases a Canon 250D.
However, in this case, make sure not to offer something that is too far off in terms of price. Keep the difference within $100 so that it is within the buyer's budget, while still saving him some money.
3. Sell Electronics On Large Online Marketplaces
Online marketplaces such as eBay, Amazon, Walmart, and Rakuten, are some of the popular international online stores that have made online electronic sales more popular nowadays.
However, they do not manufacture their own products. The products are actually listed by several other online stores such as yours.
If you aren't already, then you must list your product on these large online marketplaces, and other local online marketplaces to get more sales.
As a WooCommerce store owner, this is a must-to-implement tactic to ensure regular sales and high exposure to your products.
Listing WooCommerce Products On Online Marketplaces Easily
When you've selected marketplaces to sell electronics on, it's time to list your products. But each marketplace has its own dedicated format.
Now, preparing your product list manually is quite challenging. However, if you're selling electronics online using WooCommerce, you can easily do it in just a few clicks using a reliable plugin.
Product Feed Manager For WooCommerce is a great plugin that helps you generate accurate product feeds for almost all merchants real quick. You just need to select a marketplace, generate the feed and submit the link to your desired marketplace.
Get Product Feed Manager For WooCommerce now and start promoting.
4. Give Special Discounts For Recently Viewed Items
Often, people take time in deciding to finally, place an order for a certain electronics. This means, they will visit your store to view the product, but will not order it right away. He will wait until he is sure he has the budget and wants to get it.
For example, let's say you have a 64 inches curved TV in your store. Now, it is quite expensive, and a buyer will need time to decide if he can afford to get it.
The concern here is that he may also be looking into this product in other online stores. So when he is ready, there is no guarantee that he will surely purchase from you. He may end up buying the product from somewhere else.
In this case, what you can do is, you may run a special campaign every week, where you will give a special discount to buyers on their recently viewed products.
So if a buyer viewed a TV in your WooCommerce store but did not purchase it within that week, shoot him an email with a special discount coupon, let's say 10%, with a week's validity.
In your email copy, you can focus on highlighting that this is a one-time offer and the buyer should not miss out on this.
Many will find this lucrative and may end up purchasing right away.
5. Sell Off The Older Models Easily
With such fast growth in technology, every electronic product gets an upgrade in its features, and brands introduce new models every now and then.
This means it's time you start planning to sell off products on older models as they have just dropped in prices. Holding onto them longer means the prices will go even lower, causing you to lose money.
In this case, whenever a new model is here, you can run special discount campaigns for the older models to try and convert buyers that did not purchase it due to a lack of budget.
However, it's better to go with a strategy that will get you more profit.
Let us look at the strategies you can follow.
The Pre-Price-Drop Campaign
If are aware of when a new model of a product will be released, you can run a discount campaign on the older models prior to the release. Simply email or SMS your existing buyers about it and it will trigger a few sales.
For example, let's say you know when the next iPhone will be released. So 2 months before it is released, you may offer 15% off on the current model of the iPhone. Run this campaign for a month and end it 1 month before the release.
This will trigger a few sales even before the price drops, and since the next release is not until 1 month, you won't have to worry about refunds when the new model is out.
The Clearance Campaign
Right after the new model is out and the, add the old models' prices have dropped, you may add the old models to your clearance sale list, and offer a discount on them.
Now, you might ask,
"The price has already dropped. What's the point of a discount now?
Shouldn't we wait and see how many purchase these models without a discount?"
This is a great question. Well, you see, when the price dropped, it didn't drop just for your store. The price for the model has dropped globally. So the lower price isn't really a factor for conversion. A buyer could get the product from any other store.
So, an added discount would mean, you are offering the same product at a lower price than what is on the market. Hence, many will consider buying it from your store.
Laatste gedachten
Selling electronics online can be quite challenging without help from external sources. So promoting in online marketing places is a must. And since people have too many choices out there, using special tactics to convert more buyers is inevitable.
So go ahead and start using these online electronics marketing strategies and increase your sales.
Build your WooCommerce store in a way that your buyers will love and stay ahead of the competition.