Learn WooCommerce Completely
Ultimate Guides For WooCommerce Mastery
Let's Begin.
Section 1
START WITH WOOCOMMERCE
Let's start with the very basics for you to learn WooCommerce.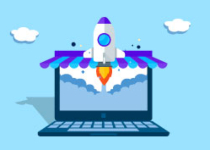 1.1 A BEGINNER'S GUIDE
Before you start using WooCommerce in a full-fledged manner, it is best to understand the use and features of it.
The following are descriptive guides to all the basic features of WooCommerce that you need to know to configure your online store.
With great screenshots and precise details and examples, these articles are the best guides for online store owners to get familiar with the plugin's features as a beginner.
1.2 SETTING UP THE RIGHT WOOCOMMERCE PAGES
You need to set up proper pages to run a successful online store. WooCommerce allows you to create and customize all the mandatory pages such as cart page, checkout page, product page, etc. Here is a guide to help you set up all the necessary pages effectively.
Section 2
WOOCOMMERCE PRODUCT TYPES
You may have simple products or products with variation, or other product types. Let us learn more about WooCommerce product types.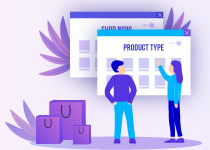 2.1 THE DEFAULT WOOCOMMERCE PRODUCTS TYPES
To be able to run an online store using WooCommerce, you need to know about the different product types. Many features and the interface vary based on the product type.
This is a small article that clearly explains all the default WooCommerce product types in detail, along with examples.
2.2 CREATING A CUSTOM PRODUCT TYPE
Often you have products that you can't relate to the default WooCommerce product types. And there is no way to add custom product types within the plugin.
However, there is a way to set it up manually. Here is an article that gives a guide to add a custom product type using custom class. It includes the codes required and proper instructions to help you out.
Please be advised that you should have some programming knowledge to attempt this.
Section 3
WOOCOMMERCE SHIPPING
For an online store, it is necessary to have a proper shipping plan. Here are a few guides to help you learn WooCommerce shipping set up and application.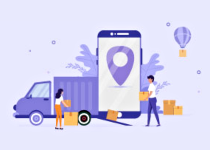 3.1 GUIDES ON WOOCOMMERCE SHIPPING
When running a WooCommerce store, shipping methods are important to look at. You need to have a set plan for shipping options and integrate your store properly with the right shipping methods.
This step-by-step guide will help you get instructions, with proper screenshots, on how the WooCommerce Shipping options work and how to integrate it accurately.
You will be educated about Basic WooCommerce Shipping, Different Shipping Methods of WooCommerce and their definition, and how to integrate the ideal one with your products.
However, if you want to study more in-depth about each and every bit of WooCommerce Shipping, then you can go ahead and read the following knowledge-based article.
3.2 LEARN WOOCOMMERCE FLAT RATE SHIPPING
In order to run a store with a flat shipping rate, you have to assign the rate to either on 'per item basis', 'per shipping class' or 'per order basis'.
Here's are a couple of guides to give you a better picture of how flat rate shipping works and how you can set it up properly.
You will also get set-up instructions and plugin suggestions for setting up flat rate shipping.
**If you want to add special shipping rates based on the city, you can use the plugin WooCommerce Table Rate Shipping Pro.
Here's a guide to using this plugin to help you configure the shipping rate based on various cities.
3.3 CREATE CUSTOM SHIPPING METHOD
WooCommerce offers only 3 shipping methods by default:
Flat Rate
Free shipping
Local pickup
If you need to add more shipping methods, there is no option to do it within WooCommerce.
However, you can achieve this manually. Here is an article that will guide you on how to add custom shipping methods manually using the Shipping Method API.
Please be advised that you should have some programming knowledge to attempt this.
As you can see, the article used API to set up a new custom shipping method.
To learn more about the WooCommerce Shipping Method API click here.
There are some WooCommerce extensions to help you create a few extra shipping methods such
**There in-fact is a plugin that helps you with Custom Shipping method.
These plugins are very efficient and useful.
Section 4
INVENTORY MANAGEMENT
It is crucial to have a proper inventory management plan when running an online store. Hence, it's important to understand the best ways to manage inventory in WooCommerce.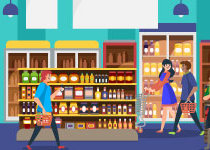 4.1 MANAGING INVENTORY IN WOOCOMMERCE
Managing a WooCommerce store with a large number of products can get challenging. Hence, WooCommerce allows you to perform inventory management without much hassle.
This is a nice article that explains how inventory management works.
4.2 SINGLE PRODUCT INVENTORY
Once you understand how inventory management works, now you should learn about individual product inventory management, so that you can manage stock, backorders and other required details.
Hence this article will get you a proper understanding of how to manage inventory for single products.
**There is a great plugin available for stock management.
Check out ATUM Inventory Management for WooCommerce.
Section 5
DROPSHIPPING WITH WOOCOMMERCE
If you have a drop shipping business or you wish to integrate drop-shipping to your WooCommerce store, you have to know a lot of details for efficiency.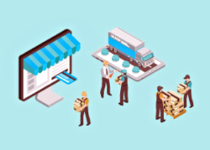 5.1 GUIDE TO WOOCOMMERCE DROPSHIPPING
There are several WooCommerce guides that explain drop shipping, however, these particular articles will give you in-depth knowledge about how drop-shipping works and how to implement it for WooCommerce better than anywhere else.
These are a pretty long article with every detail you need about drop-shipping. However, you can directly go to the step-by-step guide to set up drop shipping in case you have a lack of time (but we strongly advise you to read the whole article to successfully set up drop-shipping).
Setting up drop shipping manually is great because you have complete control of the system. However, you can also get great plugins that are dedicated to dropshipping.
**Here is an article (by Cloudways) which gives you a list of 11 Must-Have WooCommerce Dropshipping Plugins in 2019.
Section 6
WOOCOMMERCE PRODUCT SETTINGS
Before you can make progress, you have to ensure that your have configured your products and their settings.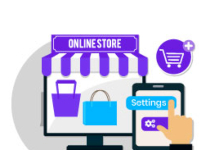 6.1 UNDERSTANDING AND CONFIGURING PRODUCTS
It is important to set up and configure the basic criteria of Products on your WooCommerce Shop. Hence, there are a couple of WooCommerce guides that will explain all the options for setting up products.
6.2 A GUIDE TO ADDING PRODUCTS IN WOOCOMMERCE
Once you have set up the basic product settings, then comes the time to add products. Manually adding products is not so difficult, but you may often end up forgetting to add or assign certain details that are important.
When you're adding products, you can take help of some product description writing tools to have optimized descriptions for your WooCommerce products.
And the following guides will give you easy instructions on how you can add products to WooCommerce manually, without missing any vital information. It will also give you an overview of all the product types and their properties.
Section 7
PRODUCT IMAGE AND GALLERY IN WOOCOMMERCE
A product is more likely to sell if you provide quality visuals and media. Here are some relative guides to help you out.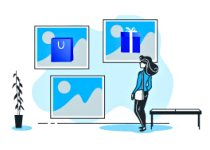 7.1 GUIDE ON PRODUCT IMAGE
The main selling point of a product on your WooCommerce store is the image. Here is a guide to creating quality images to upload on your site. It discusses different ways you can process and optimize the images before uploading them.
7.2 SETTING UP A PRODUCT IMAGE GALLERY
It is always wise to add multiple images of a product from different angles, for better exposure to prospects. WooCommerce allows you to set up a product image gallery.
Here is a guide that helps you set it up.
**If you want, you can rather use some photo gallery plugins to get a better product image gallery.
Here is a list (by Kinsta) of some of the Best WordPress Photo Gallery Plugins which you can use to create a lucrative image gallery for your products.
7.3 MANAGE WOOCOMMERCE PRODUCT IMAGE SIZES
You may have great images for your products, but how will you manage the size?
This article will give you a complex way you can set image sizes for the products. It provides code snippets that you can use.
(Please be advised that you should have great knowledge in editing theme back-end, in order to attempt this.)
Section 8
PAYMENT SETTINGS
Once you have set up your store, it's time to set up the store for payments and payment gateway.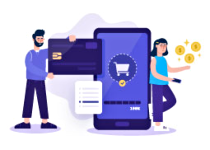 8.1 PAYMENT METHODS IN WOOCOMMERCE
The first thing you need to do is to set up the payment methods. Within WooCommerce, you can set up 4 different payment methods by default:
Direct Bank Transfer
Cheque
Cash on Delivery (CoD)
PayPal
The following article will help you to get accustomed to these payment methods and get detailed steps to follow, when setting up your payment methods, through the following article.
8.2 PAYMENT GATEWAYS FOR WOOCOMMERCE
Now, to be able to accept online payments, you have to set up payment gateways in WooCommerce.
The following articles will let you know of the major payment gateways that you may choose to use, in order to accept online payments and an overview of payment gateway integration with your WooCommerce store.
8.3 CUSTOM PAYMENT GATEWAY
You might come across a local payment gateway service which you won't be able to integrate with WooCommerce, even using plugins.
So, you have to follow a complex way to do so. This article will give you instructions and codes to be able to add a custom payment gateway to your WooCommerce store.
(Please be advised that you should have good knowledge in PHP and WooCommerce to attempt this.)
Section 9
TAXATION IN WOOCOMMERCE
Tax is a crucial factor when you are running a business and you must have proper tax policy for your online store.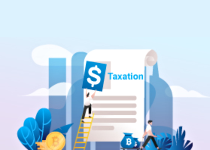 9.1 SETTING UP TAXATION IN WOOCOMMERCE
It is important that you know how to set up taxation properly for your WooCommerce store.
You need to learn to set up how the taxes will apply and how it will be displayed to prospects. This detailed guide will help you to set up taxation.
**There are a few plugins that offer great features to help with tax management. Check out this article (by GoldenOakWebDesign) which gives a list for the Top 4 Sales Tax Plugins for Your WooCommerce Website.
Section 10
WOOCOMMERCE UPSELL & CROSS-SELL
Did you know that you could set up both up-sell and cross-sell within WooCommerce?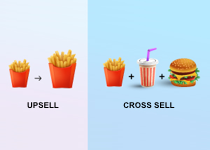 10.1 SETTING UP WOOCOMMERCE UPSELL & CROSS-SELL
Most people think they need plugins to run Up-sell or Cross-sell campaigns, but guess what, WooCommerce already includes these features.
Here is an article that helps you set up these powerful marketing features within WooCommerce. It includes screenshots and proper guidance for you to be able to set up upsell and cross-sell easily.
This article also suggests some alternative ways to use the upsell and cross-sell features which you may implement for greater marketing results.
**There is a plugin that can help you create custom upsell and cross-sell suggestions for your customers on your WooCommerce store. You may try checking out WooCommerce Boost Sales.
Section 11
WOOCOMMERC AND COUPONS
Coupons discounts are a great mode of attraction in an online store and WooCommerce allows you to set up coupons for your online store easily.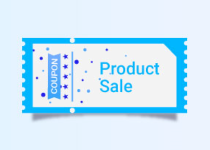 11.1 CREATE COUPON CODES IN WOOCOMMERCE
It is always wise to use run some sort of coupon discounts every now and then to attract more prospects. WooCommerces has an easy interface to help you create coupon codes to serve the purpose.
This article gives a proper step by step guide so that you can create a coupon code for your store easily.
Now, the coupons can be set up for many different purposes when you use the default coupon code feature from WooCommerce. It's best to learn about the type of coupons can you create and use.
Although most people prefer using the default Coupon feature within WooCommerce, there are many plugins that help you with it as well.
With different plugins, you also get some unique extra features such as dynamic product pricing or setting up coupons for specific categories, and many more.
**Here is a list (by Flycart) of 10 Best WooCommerce Coupon Code plugins that you can check out.
Section 12
TWEAKING WOOCOMMERCE ADD TO CART
One common feature in all online stores is the "Add to Cart" Button. It's already there by default for people to add products to cart page. However, you might wish to tweak with it.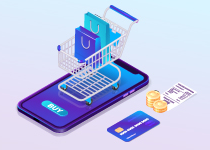 (Please be advised that editing Add to Cart button requires codes and so you should have some programming knowledge to follow any of the guides suggested in this section.)
12.1 VIEW/HIDE THE "ADD TO CART" BUTTON
There could be many reasons why you might wish to disable an Add To Cart button, either because you wish to view a product that's not available in stock, or you wish to highlight upcoming products on your product listing page.
This article will give you great guidance to achieve this.
12.2 REPLACE "ADD TO CART" BUTTON
Often you might wish to replace the "Add to Cart" button with a different button, probably to link to another page.
This article includes a video guide and code snippet that you can use to achieve this.
12.3 CHANGE "ADD TO CART" BUTTON TEXT
You may wish to change the text "Add To Cart" to something else such as "Add To Bag" or "Choose Me" or anything that might help grab the attention of prospects.
This is an article that will help you out with the specific codes required to achieve this.
You may also use our popular plugin, "Change WooCommerce Add To Cart Button Text" to add custom text and theme library icons on the Add to Cart button.
12.4 COMBINE CART PAGE AND CHECKOUT INTO A SINGLE PAGE
It is often more convenient to skip a step and let customers view their carts and process the checkout from one single page.
This article will give you a proper guide in merging your cart page and checkout page efficiently.
12.5 REDIRECT TO ANOTHER PAGE AFTER ADD TO CART
You can set it up so that after someone adds a product to the cart, they will be redirected to the Cart Page or Product Page, or some other web page. This article will guide you with setting it up.
Through this article, you will also be learning to set up parameters, for example, only adding a certain number of products will redirect them to the Cart Page, or only products from a specific category will cause the redirection. These can be very handy.
Section 13
WOOCOMMERCE CHECKOUT
Once a customer comes to the cart page, the next page is the checkout page, the last phase of purchase.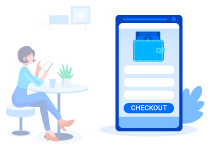 13.1 CUSTOMIZATION OF CHECKOUT PAGE
You might wish to make changes to the checkout page by re-organizing fields or adding custom fields, or other possible changes.
This guide will cover most of the customizations you can make along with suggested codes to make the changes. Plus you will also get suggestions on WooCommerce extensions to help with these methods.
(Please be advised that you should have good knowledge in CSS to attempt this.)
You can also use the following guide which gives you exclusive codes that you can use to customize your WooCommerce Cart, Checkout, and Account Pages using CSS.
13.2 CART BASED EXTRA FEE DURING CHECKOUT
Often there are cases when you have certain products that require extra fees for any special reason.
For example, if you are delivering internationally, then other than taxes and shipping fees, there might be extra packaging or customs fees.
WooCommerce doesn't allow you to add any such conditions and it can get complicated to add these conditions to your store. So your best option is to use a good plugin to meet this purpose.
The following article is an overview and guide on using the plugin WooCommerce Conditional Product Fees for Checkout Plugin. You will be able to add any conditions to add extra fees, based on the cart, during checkout.
The plugin is very reliable. Other than the basic conditions, you may also include payment gateway fees to the checkout total using this plugin.
Section 14
WOOCOMMERCE E-MAIL TEMPLATE CUSTOMIZATION
E-mail templates are important to make effective engagement with prospects, hence you may consider attractive customizations.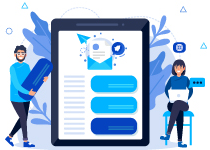 14.1 LEARN WOOCOMMERCE DEFAULT E-MAIL TEMPLATE CUSTOMIZATION
WooCommerce, by default, allows you to edit the e-mail template. It's easy but you have to be smart about it. Here are a couple of articles to help you with changing the e-mail format and the text, plus tips on making it more compelling..
14.2 CUSTOMIZE E-MAIL TEMPLATE IN WOOCOMMERCE USING CODES
You can change the features in the default email template in WooCommerce and customize it in your own ways. This article gives you codes you can use to tweak the e-mail templates.
(Please be advised that you should have good knowledge in programming in order to attempt this.)
14.3 WOOCOMMERCE EMAIL CUSTOMIZER
Other than creating custom e-mail templates on your own, there are plugins that are dedicated to helping you create attractive email designs.
It is more convenient to use a tool that is specialized to customize e-mail if you are no so confident with your design or coding skills. Here's an article highlighting one of those tools.
In this guide, you will find proper instructions on how to use the Kadence WooCommerce Email Designer and create amazing e-mail designs for your WooCommerce store.
**There are other plugins as well that can help you create attractive email designs. You may check out YITH WooCommerce e-mail templates that come with several pre-built e-mail templates for you to use.
Section 15
MEMBERSHIP BASED STORE
For running an online store, nowadays you must include a membership system. A person should be able to create an account and use it to make purchases regularly, keep track of past activities, check out recently viewed products and other such information.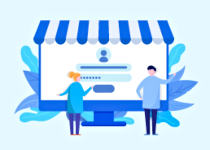 15.1 WOOCOMMERCE MEMBERSHIPS
WooCommerce has an extension you can use called WooCommerce Membership. Here is a step-by-step guide that will help you with setting up a Membership Site for your WooCommerce store using this extension.
Apart from creating a membership site, there are more things to manage regarding member or customer portals. You need to be able to manage subscriptions, recurring payment models, purchase history, and other such vital data.
So here is an article for you that will suggest you some of the best tools that you may choose to use and manage your site's subscriptions and other members.
Section 16
EXTENSIVE INTEGRATION TO WOOCOMMERCE
There are many tools and services that you may wish to integrate with WooCommerce for better store performance. Here are guides to the important ones.
16.1 CUSTOMER TRACKING AND GOOGLE ANALYTICS
You can set up a way to track customer activities on your WooCommerce store and get full analytics on product performances, which will let you take important marketing decisions.
This article will show you how you can use the MonsterInsights plugin to get analytics of your store through Google Analytics.
16.2 AUTO-SYNC WOOCOMMERCE PRODUCTS WITH GOOGLE MERCHANT SHOP
Most people promote their store products on other major merchant shops such as Amazon, Google Merchant Shop, Facebook Dynamics, eBay, etc. Hence there is a plugin that can help you to generate a feed for the major shops.
Also, you can auto-sync your store products with Google Merchant Shop. Whatever changes you make in the products of your store, they can be automatically updated on your Google Merchant Shop using this plugin. This article will give you a complete guide.
16.3 FACEBOOK INTEGRATION FOR WOOCOMMERCE
You can also integrate your WooCommerce store with your Facebook store. This article will explain how you can do it using a great WooCommerce extension.
16.4 INTEGRATE WOOCOMMERCE WITH AMAZON
It is possible to integrate your WooCommerce store with Amazon in many ways such as stock and inventory sync, order tracking, product updates, etc. This article will let you know of extensions that will help you out.
Section 17
WOOCOMMERCE AND MARKETING
The basic WooCommerce features such as coupons, cross selling and up-selling are only a small part of marketing for WooCommerce stores. There are so much more to do.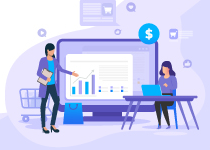 17.1 TECHNIQUES TO BOOST WOOCOMMERCE SALES
There are several techniques you can follow to boot sales for your WooCommerce store. For example, one new trend to increase sales is to create promo videos of your popular products and sharing them on social media. Just like that, there are tons of other methods to follow.
Here's an article to help you know of the most orthodox techniques to follow to increase your sales.
You can also choose to try a few other unique ways to promote your products that most others aren't aware of.
For example, you can promote your products on large local online marketplaces, or promote on popular market places such as eBay or Amazon, or going live on Facebook and displaying your products.
** If you want to boost your WooCommerce sales, you can use the plugin WooCommerce Sales Booster Pack. As customers want that special push, or motivation to purchase a product. With Sales Booster Pack, you can easily set up effective conversion strategies onto your store.
**Did you know, you could even create a WooCommerce store of your own out of Amazon Affiliates? You can try it out as a side hustle.
Here are a couple of articles that will give you such unique ideas to promote your WooCommerce Products.
Ideally, most WooCommerce stores start getting more traction by promoting their products on Google Merchant Center through Google Shopping Ads, Google Adwords, or Google Dynamic Re-marketing. But success in Google really depends on following their rules when creating and submitting product feed.
** If you want to automate your marketing strategy, here's a free Google Ads and the Google Shopping plugin that can do all the work for you with the guarantee of a Premier Google Partner. Upload your products to your Google Merchant Center, and Clever e-Commerce will create your Smart Shopping campaign. It can also create and optimize your Google Shopping Feed for you.
Here's a guide that will help you prepare your store's product feed to be more appreciated by Google.
17.2 SEO GUIDE, HELP & TIPS FOR WOOCOMMERCE
One important part of marketing is SEO. Now SEO is not limited to keyword optimization and backlinks. There is more you can do to get better SEO traction on your WooCommerce store.
Here are a few guides that will help you optimize your WooCommerce store for SEO.
All of these articles will help you learn WooCommerce SEO techniques to improve your store performance, plus you will be introduced to SEO plugins that you can use effectively.
17.3 MARKETING AUTOMATION
With so many things to do together such as handling prospects, optimizing sites, improving product data, applying marketing techniques, and many more, automation could really come in handy.
The first step is to make sure you have an e-mail automation campaign set. Whether it is for e-mail out to recurring prospects, or promoting to new prospects, set up proper e-mail automation for increased conversion rate.
Here's an article that you can take help from.
**You can also consider sharing your popular products on your social channels for more attraction. Try using the social automation tool, Social Booster to save your time and schedule automatic sharing of your products to all of your social media in just a few clicks.
MORE VALUABLE RESOURCES
Section 18
OTHER VALUABLE RESOURCES
Here are a few more resources that you might find useful to read.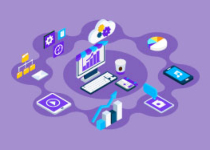 18.1 GUIDE ON MOST IMPORTANT ASPECTS OF WOOCOMMERCE
WooCommerce is a large platform with many relative topics to cover. There is no definitive guide that covers all aspects of WooCommerce in the most optimal way. Hence we have pointed out several articles above that are specialized for each section.
However, there is this one guide that covers all the important areas of WooCommerce to a good extent. You may read this guide to understand the overall idea of setting up a WooCommerce store and then use the other articles above to improvise on the areas you are not confident with.
18.2 WHY USE WOOCOMMERCE OVER OTHER PLATFORMS
There are several eCommerce platforms other than WooCommerce, such as Shopify, BigCommerce, etc.
However, WooCommerce proved to be the best platform to help online stores flourish recently. It is very organized in adding products to the site and easy to customize. There are so many more reasons why WooCommerce is an ideal choice.
Here are a couple of articles that can help you remove any doubts about WooCommerce.
These are articles that act as honest reviews and you will find them credible when using WooCommerce.
18.3 PLUGINS, EXTENSIONS, ADDONS AND THEMES
Being a plugin of WordPress, WooCommerce comes with tons of plugins, extensions, and addons dedicated to improving the experience with WooCommerce.
Here are a few lists which tested and collected the best of these plugins, extensions, and addons.
The last one is a listicle with 32 must-have (And most useful) WooCommerce Plugins. These plugins will help you improve your store's performance, send emails more reliably, do better communication, convert more visitors into customers, and a lot more.
At the same time, WordPress comes with tons of themes specialized to optimize WooCommerce store design. Here are a few lists to help you choose among the best available themes for WooCommerce.
This article will help you select the best WooCommerce themes to build a profitable online store.
It is a listicle of top WooCommerce themes listed based on factors like speed and performance, design and customization options, mobile-friendliness and plugin compatibility, and SEO friendliness.
Conclusion
Cheers!! WooCommerce Is So Easy Now!!
Hopefully, all the major areas of setting up a WooCommerce store have been covered through all these helpful WooCommerce guides.
Keep in mind, whenever you are tweaking codes, it's best to keep a backup first. Plus, customizations with codes are best to be practiced on a child theme.
Having said that, it's time you set up a proper WooCommerce store without any barriers, since now you have all the necessary guides to learn WooCommerce to the fullest.
If you have any more suggestions on what guides to include, or better guides for certain topics, leave a comment below. And if you are confused about anything, you may comment below. I am open for discussion. Cheers!!