10+ Best WooCommerce Plugins That Can Boost Your Shop
Last updated on:

18 mins read
WordPress being a mammoth CMS, also incorporates the best plugin for e-commerce businesses, WooCommerce.
More than 30% of E-Commerce websites today use WooCommerce (according to Wikipedia) due to its vast capability to develop a proper online shop.
WooCommerce is quite great on its own, and with some additional benefits and features from great WooCommerce plugins or extensions, the experience can be even better.
These extensions will help with enhancing your chances to achieve a higher conversion rate and increase the number of sales on your site.
10+ Best WooCommerce Plugins To Boost Your Shop
Here is a list of the 10+ best WooCommerce plugins that can help you create a better WooCommerce store and achieve your ROI goals.
I have personally tested several WooCommerce plugins and decided to enlist these 10+ WooCommerce plugins as essential and beneficial for any WooCommerce store.
1. Booster For WooCommerce

One of the most powerful WooCommerce plugins out there that can help you hook more and more potential customers is Booster for WooCommerce.
This WooCommerce plugin offers significant changes on the website that can optimize your WooCommerce store for a better conversion rate.
Using this plugin, you can get exclusive features such as
Currency conversions and switcher, and add currency symbol
Display multiple prices with and without discount
Setting up pricing formulae and formats
You can add custom attributes to products, make changes to cart style, customize gateway features, e-mailing services, invoicing and many more using this plugin.
And the best part is that you can make these changes on any pages of your WooCommerce store you want.
Having a 4.8-stars rating in the WordPress repository, it is currently preferred by most WooCommerce store owners.
2. Product Feed Manager For WooCommerce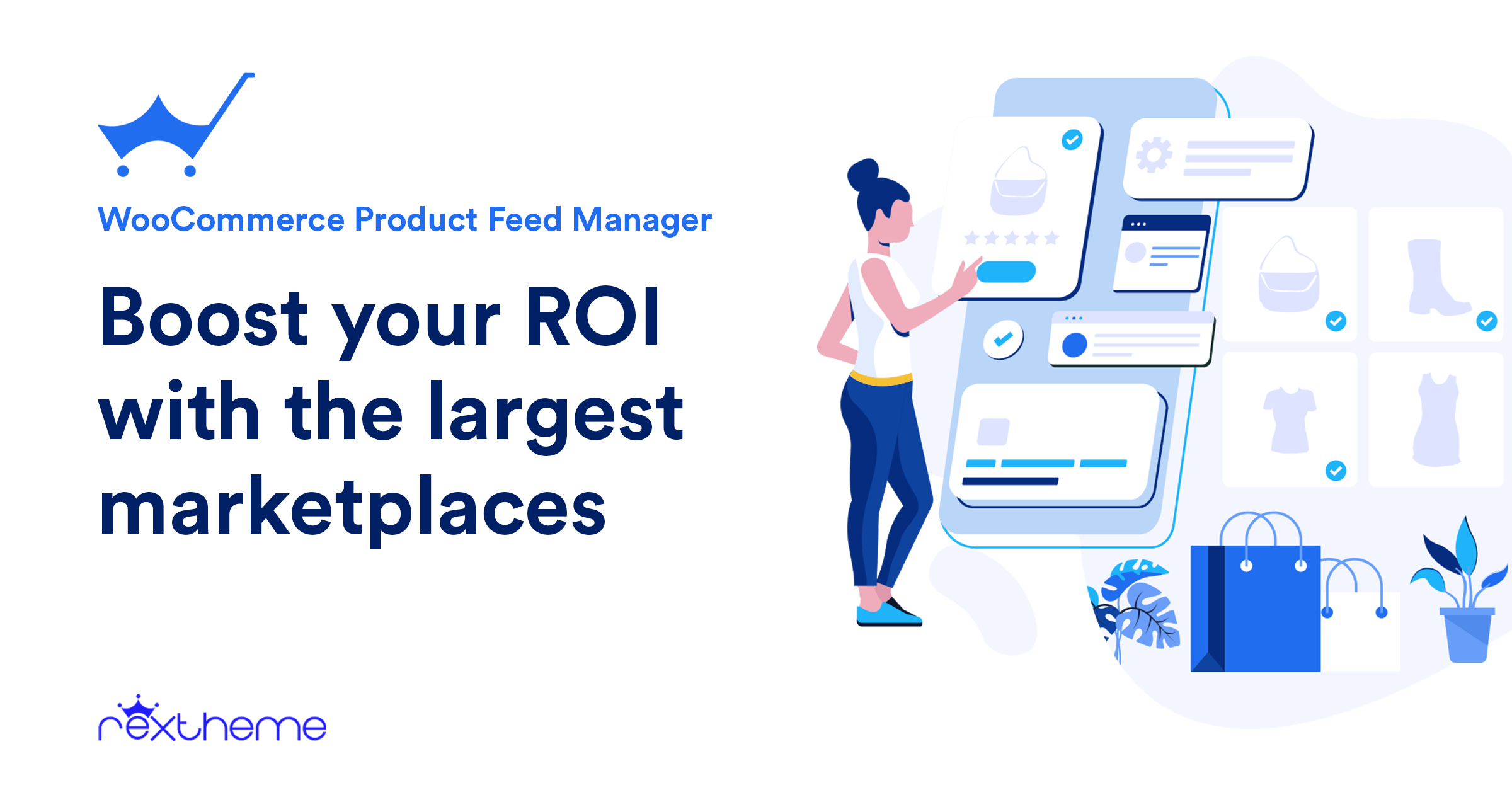 Most WooCommerce store owners tend to promote their products on many renounced merchant shops as well (such as Google Merchant Shop, Amazon, eBay, etc.) to increase their sales.
Exporting product data from your site or uploading your products to other platforms can be quite a hassle. Hence you can use this simple plugin called Product Feed Manager For WooCommerce (which is developed by us).
Using this plugin, you can generate product feed according to your required merchant shop in a matter of seconds. Then you can download and upload this feed on the merchant shop to start promotion.
You get exclusive features such as
Category Mapping
Exclusive filter options (category, tag, custom)
Around 14 supported merchant shops
Schedule feed generation
WPML support
One exclusive feature it offers is that you can auto-sync your WooCommerce Store with your Google Merchant Shop. Which means you do not need to manually download or upload the product feed. Rather you can simply set it up so that the feed is automatically uploaded to Google shopping as per your schedule, for any changes you make on your website.
All of these are in the free version of the plugin.
The Pro version comes with more than 15 extra supported merchant shops, custom fields such as GTIN, Brand, age-group, etc, and unlimited feed generation.
3. WooCommerce Quick View Pro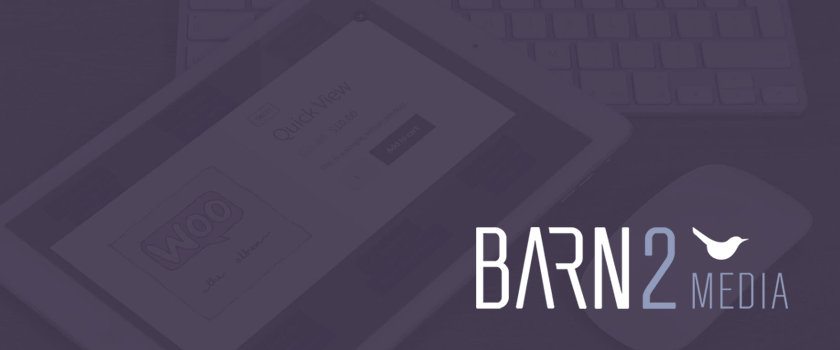 When searching for specific products or choosing among many products, it is quite a hassle to go to the details page of every product when willing to learn more about the product.
If a product has too many extra options to fit into the one-page order form, the WooCommerce Quick View Pro plugin adds extra 'quick view' links to each one.
Customers can just click on a button to view the purchase options an product details in a quick view lightbox popup without having to navigate to the product page.
This makes it much easier and faster to see all the details of each item they wish to buy.
They simply click the quick view button, choose their options, and immediately return to the order form where they can continue adding products to their cart.
It also has added features such as
Compatibility with any types of products
Customizable Lightbox for images and gallery
Navigation to next and previous product
Animated quick view modal
This plugin can ensure that people will spend more time on the page and look into more products while making a choice.
It's one of the many simple WooCommerce plugins that you should include in your site development.
4. Optinly – WordPress Popup Plugin

When running a WooCommerce store, it is quite mandatory that you have WooCommerce plugins for popup on board. As for the question "why", good WooCommerce popup plugins can help increase your customer's cart value, prevent carts from getting abandoned, display promotional offers/deals, etc.
And we suggest that you go with Optinly WooCommerce popup plugin. Optinly follows a unique goal-based approach that allows you to create popup campaigns for your WooCommerce store in no time. The pre-existing growth goals and appropriate popup templates make the task extremely easy.
You can also customize the popup templates the way you want to use the inbuilt WYSIWYG editor – no coding or designing experience required. Below mentioned are some of the key features that make Optinly your go-to WooCommerce popup plugin,
10+ WooCommerce growth goals and appropriate popup templates.
Multiple types of popup forms to choose from (fullscreen overlays, notification popups, floating bars, sidebars, etc)
Advanced popup triggering options like exit triggers, page-based triggers, time-based triggers and more.
Option to target visitors based on devices (mobiles, desktop, laptop) and previous interactions.
Seamless integration with 10+ top email marketing platforms like Mailchimp, Constant Contact, Aweber, Hubspot and more.
With Optinly on-board, increasing your WooCommerce sales figures and revenue is no longer going to be difficult. In fact, it should be a walk in the park.
Learn more about the Free version of Optinly.
5. WooCommerce Wishlist Plugin

Sometimes when a prospect is at your site, a product may seem attractive which he/she can't buy at the moment. So WooCoommerce Wishlist Plugin can offer a convenient solution.
This plugin allows the potential customer to mark and save certain products into a list view them later directly.
It has more exclusive features such as
Placing "Add To Wishlist" button near product
Adding a Wishlist icon anywhere on the site
Organized list page with direct add to cart option
Option to share products on social sites
You can check out the free version of the plugin.
The Premium version of this WooCommerce plugins comes with more exclusive features such as multiple wishlists, product analytics, promotional e-mails, and many more exclusive features to improve the conversion rate of your site.
The plugin helps to create future sales potential and makes it easier for prospects to remember their choices for the future.
6. PluginHive's WooCommerce Shipping Services

Shipping is an integral part of eCommerce and it becomes really challenging to provide a great shopping experience without a robust shipping solution.
PluginHive's WooCommerce Shipping Services plugin bridges the gap between the top shipping carriers across the globe like UPS, FedEx, USPS, DHL, etc., and the eCommerce merchants. It simplifies the checkout process for the customers as well as the shipping process for the store owners.
The plugin integrates the shipping carriers to the WooCommerce store and allows you to get live shipping rates for your customers. This helps you avoid overcharging or undercharging the customers to deliver their products. On top of that, it lets you print 100s of shipping labels with a click of a button. So, not copy-pasting of order details to get shipping labels one-by-one.
Another aspect of shipping that this plugin simplifies is order tracking. The plugin automatically sends the tracking details to your customers via email. This way they can track their own orders and even sends them live email notifications regarding any change in the tracking status of the parcel.
Besides this, some of the benefits that this plugin has for your shop include:
Multiple shipping carrier support for your varying business needs
Comparing shipping prices from multiple shipping carriers and selecting the cheapest shipping service to save shipping cost
Support for domestic shipping, international shipping, heavy/freight shipping, perishable products with dry ice shipping, wine & alcohol shipping, and many more
Smart shipping automation to save time and efforts while processing multiple orders
Affordable pricing plans based on business scalability
24×7 customer support with shipping experts to onboard you to the shipping services
Consultation & customizations requests based on your business needs
Multi-vendor shipping capabilities
PluginHive's WooCommerce Shipping Services plugin is officially certified by the shipping carriers like Canada Post, Australia Post, USPS, Stamps and is one of the few trusted shipping solutions by 1000s of WooCommerce store owners across the globe.
Learn more about PluginHive WooCommerce Shipping Services.
7. WPML – WordPress Multilingual Plugin

People that enter your site may often prefer their native language on your site. It is more convenient for them since they can get a better understanding of what's on the website and take decisions without any doubts.
WPML provides a way so that you can allow multilingual service on your site, and is one of the most preferred WooCommerce plugins for such implementations.
This plugin is very efficient. You can provide the translated version of your content, and this plugin will present them to the viewers in a suitable manner.
Some of its exclusive features are
Switch between multiple languages
Most WooCommerce attributes are auto-translated
Ability to translate custom fields
Translate content on page-builders, blocks, and widgets
This is a premium plugin that is worth purchasing.
Offering your products using the language, that prospects find more comfortable to browse through, creates greater possibilities for conversion.
8. WooCommerce Variation Swatches

When a product has several variations, the default WooCommerce interface allows a drop-down list for selecting variations. But this could be made more appealing by representing the variations with images, colors, and labels. One of the simple but effective WooCommerce plugins, WooCommerce Variation Swatches does just that.
This plugin turns the product variation select options fields into radio images, colors, and label. This lets customers to view the available variations directly and can take a more accurate decision.
For example, if a t-shirt has color variations of red, blue and green, then the variation section will include minor images with the colors to indicate the available colors; the customer will know the exact colors that are available and will be able to select one just by clicking on it.
You can try out its free version in the WordPress repository.
Besides this, this plugin gives an added premium feature as well, such as
Convert globally created attribute variations into color, image, and label swatches
Globally Select option of ROUNDED and SQUARED attribute variation swatches shape.
Compatible with Quick View Plugin
A brilliant plugin to increase the conversion rate on potential customers.
9. HumCommerce

The abandoned cart rate is more than 75% globally. If you don't want that high abandoned cart rate for your store, you'll have to improve your conversions.
To help you lower your abandoned cart rate and increase your conversions use HumCommerce.
HumCommerce is a visitor recording and CRO plugin which is unique because it is specifically made for WooCommerce stores.
It records your visitors' screens' as they move through your site, analyzes those recordings, and prepares reports that'll help you improve your conversions.
Some of its features are:
Visitor Recording
Abandoned Cart Report
Dead Click Report
Error Message Report
With HumCommerce you can watch visitor recordings and see how users actually experience your WooCommerce store. This way you can confidently make changes on your site to reduce your abandoned cart rate and increase your conversions.
10. YITH WooCommerce Ajax Search

It is necessary for your consumers to easily find products that they may specifically desire, easily.
Hence, a smart search engine is required to make it easier for potential customers to search for products. The plugin YITH WooCommerce Ajax Search is one of the best WooCommerce plugins to serve this purpose.
This plugin makes the searching experience better. Any searches made, relevant search results for your WooCommerece store is instantly presented.
It provides search suggestions on each letter typed, thus making it easier for a prospect to search.
More of its features are
Place search bar anywhere on the site
Customize WooCommerce input label
Customize WooCommerce search submit
Set a minimum number of characters and words limit
Check out the free version of this plugin.
Its premium version adds more exclusive features such as filer options (using category, attributes, vendors, etc), show thumbnails on search results, show featured badges and many more.
For stores that have a lot of products on different niches, this is a must-have plugin. People certainly won't find it too attractive to browse through manually or to get irrelevant search results.
11. YITH WooCommerce Ajax Product Filter

When people search for any products on your website, it is easier to search with filters applied. YITH WooCommerce Ajax Product Filter creates that interface on your site.
This plugin comes with a widget that allows users to use 4 layouts of filters – color, label, list, and drop-down. Plus it allows a reset widget for the filters.
These features make it easier to find the product on your site.
Check out the free version of this filter plugin.
The premium version comes with two more layouts, BiColor and tags, and other features such as
Customizable reset button
Ajax sorting by rate, price, popularity, more recent
Customization of the WooCommerce Price Filter widget
Compatible with YITH WooCommerce Brands plugin
Almost all WooCommerce sites use the features you find in this plugin. This plugin is ideal to increase sales on online shops and other E-Commerce businesses.
12. Kadence WooCommerce Email Designer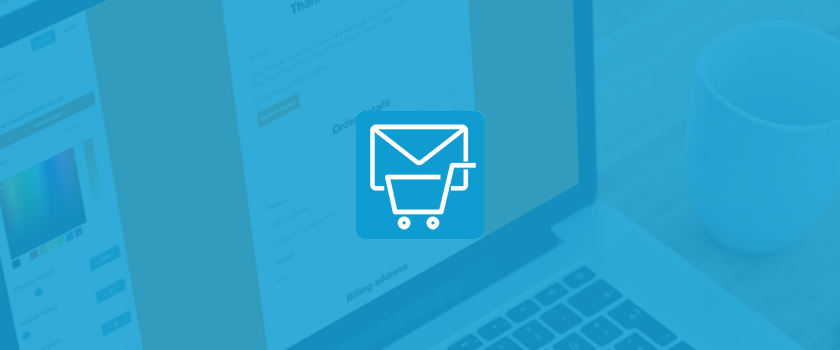 Whenever a person makes a purchase, you would obviously want an e-mail sent out to with all purchase details in an organized manner.
This e-mail creates a great impression. Plus it's a great way of sending added advertisements and suggestions to the customers. Kadence WooCommerce Email Designer is one of the few WooCommerce plugins that make it possible with precision.
Though WooCommerce has a built-in service for e-mail purpose, it is not so organized and certainly not attractive.
Hence, you can get this plugin to customize your e-mail service that can create a good impression to your customers.
It's features include
Live preview of WooCommerce emails.
Import pre-built email designs
Customize heading, subtitle, and body text
Send test emails
Export and import settings
Customers will definitely find it more comfortable to make future purchases if you can create a good impression with your presentation.
13. Beeketing For WooCommerce

Marketing strategies are necessary, and this amazing plugin helps to improve your marketing plan with a few impressive features.
Beeketing focuses on attracting prospects, that are visiting your site, to get the desire to purchase. It helps to connect with them to increase their interest in more products.
This plugin has an automated system that helps you to promote your products through bundle pop-ups and up-sells, discounts based on cart purchases, targeted discounts and personalized offers.
You few get other benefits such as
Suggest similar/relative products to recent purchases or views
Get extensions to create sales funnel
Customize built-in features
It has many more exclusive features that assist you to boost your conversion rate.
Most of its features are available in the free version having a 4.8-stars rating on the WordPress repository.
However, you can boost your marketing further with the Pro version with exclusive features such as tracking customer actions, follow up e-mails to prospects and many more. It is considered as one of the best WooCommerce plugins to provide such features.
Bonus Recommendation
Here are two WooCommerce plugins I personally like:
Social Shop For WooCommerce

StoreYa offers a suite of marketing and advertising apps that help SMBs to increase sales, collect leads and scale up social following.
You might know them for their Traffic Booster app which set up and optimize Google and Facebook ad campaigns automatically.
But they also have a popular WordPress plugin that is designed to automatically importing web stores onto Facebook, having them fully customized to fit both the Facebook arena and the original brand's look & feel.
If you're looking to add a Facebook store to your Facebook fan page, we recommend giving this plugin a try!
Here are a few of the benefits:
One-click store import from WordPress
No design or coding skills required
Available for all languages and currencies
Full statistics dashboard – allows you to know your customers better
They offer a forever free plan and paid plans that start from $9.99 per month.
If you're looking to learn more, visit StoreYa's Facebook shop app page.
WooCommerce Serial Numbers

We have found WooCommerce Serial Numbers as an excellent, affordable, and feature-rich license management solution for WooCommerce.
Selling licensed digital products comes with its own set of challenges, but with this plugin, you can effortlessly manage your licensing process.
Apart from selling a licensed product, you will be able to sell a wide array of products with secret keys like access key, username and password, tickets, lotteries, pin codes, and so on. Thus you can diversify your WooCommerce store with this plugin with the ability to add and sell new product types.
The free version is equipped with all the necessary features important for a license manager. A brief highlight of the free features are listed below:
A complete license manager for your license enabled products.
Encryption feature keeps your licenses safe in the database.
API validation that includes activation, deactivation, and software version endpoints.
Admin bar notification for depleted license keys.
Admin has all the necessary controls and customization options.
You can learn more about the free version here.
With a higher focus on automation and enhanced productivity, the premium version offers some exclusive features. The premium features include the following features:
Automatic license key generator for added productivity.
License generator rules for the bulk generation of license keys.
Import and Export feature for license keys.
Order confirmation email customization options for a personalized message.
Learn more about the premium version. You will find that WooCommerce Serial Numbers is undoubtedly an awesome choice.
WP Sticky

WP Sticky is a simple, yet powerful WordPress plugin which allows you to implement sticky elements on your site, whether it's a sticky header, sticky menu, or any other element you prefer.
The purpose of these elements is to make a certain component of your website fixed, so while the users scroll down, it keeps "following" them to have instant access to vital buttons which you want to put emphasis on.

You may opt for the sticky navigation, with which your visitors can browse through various sections of your site in an instant.
You can also use them to emphasize a certain product, discount, or campaign that you're running.
The possibilities are vast, and with a plugin like WP Sticky, they can be set up within minutes, and with the available customizations, you can personalize each element to your exact preferences, such as:
Screen size adjustability
Unlimited amount of sticky elements
Preview effects
Opacity
Scroll range
Restriction on certain posts, categories, pages, etc.
Sticky elements have proven to be very successful in making faster and better navigation, lower bounce rate, increased conversions, and by utilizing this handy tool, everything will be locked and loaded at a moment's notice.
If you're looking to learn more, visit the premium version of WP Sticky.
Author's Special Recommendation:
Create A Mobile App for your store
We all know most people nowadays are more hooked into their cell phones. Despite using all these amazing WooCommerce plugins, we all know how beneficial it could be to have a Mobile app just for your store.
Hence, here's a personal recommendation. Try using the WooCommerce App Plugin which can help you turn your WooCommerce store into a mobile app.
It is compatible with almost all WordPress themes and WooCommerce plugins and creates a great interface for your customers. You should check it out.
Learn more about the WooCommerce App Plugin.
Conclusion
There are so many more WooCommerce plugins that you can use to extend your WooCommerce store.
If your WooCommerce store needs to assist your customers and even talk with them to give them proper guidance, you can use this call center software solution.
You can also use the SMS for WooComerce plugin which will help you communicate with your clients automatically during the payment process.
For now, you can consider trying out these WooCommerce plugins that I suggested. These will surely boost your shop for increased customer satisfaction and increased conversion.
Btw, you can learn about other great WooCommerce plugins and apps that are pretty useful here.
You can also check out these amazing themes that will help you boost your WooCommerce shop.
If you have other WooCommerce plugins that you think should be included for boosting a WooCommerce store, or if you want to share your experience with any of these WooCommerce plugins, feel free to leave a comment.