Last updated on:

31 mins read
20+ Best WooCommerce Plugins That Can Boost Your Shop [2023]
WordPress, being a mammoth CMS, also incorporates the best plugin for e-commerce businesses, WooCommerce.
More than 30% of E-Commerce websites today use WooCommerce (according to Wikipedia) due to its vast capability to develop a proper online shop.
WooCommerce is quite great on its own, and with some additional benefits and features from great WooCommerce plugins or extensions, the experience can be even better.
These extensions will help enhance your chances to achieve a higher conversion rate and increase the number of sales on your site.
20+ Best WooCommerce Plugins To Boost Your Shop
Here is a list of the 10+ best WooCommerce plugins that can help you create a better WooCommerce store and achieve your ROI goals. By using the right chosen plugins, you can increase WooCommerce sales, enhance security, automate business management, and more.
I have personally tested several WooCommerce plugins and decided to enlist these 10+ WooCommerce plugins as essential and beneficial for any WooCommerce store.
1. Booster For WooCommerce

One of the most powerful WooCommerce plugins out there that can help you hook more and more potential customers is Booster for WooCommerce.
These WooCommerce plugins offer significant changes to the website that can optimize your WooCommerce store for a better conversion rate.
Using these WooCommerce plugins, you can get exclusive features such as
Currency conversions and switcher, and add currency symbol.
Display multiple prices with and without discounts.
Setting up pricing formulae and formats.
You can add custom attributes to products, make changes to cart style, customize gateway features, e-mailing services, invoicing, and many more using these WooCommerce plugins.
And the best part is that you can make these changes on any page of your WooCommerce store you want.
Having a 4.8-star rating in the WordPress repository, it is currently preferred by most WooCommerce store owners.
2. Product Feed Manager For WooCommerce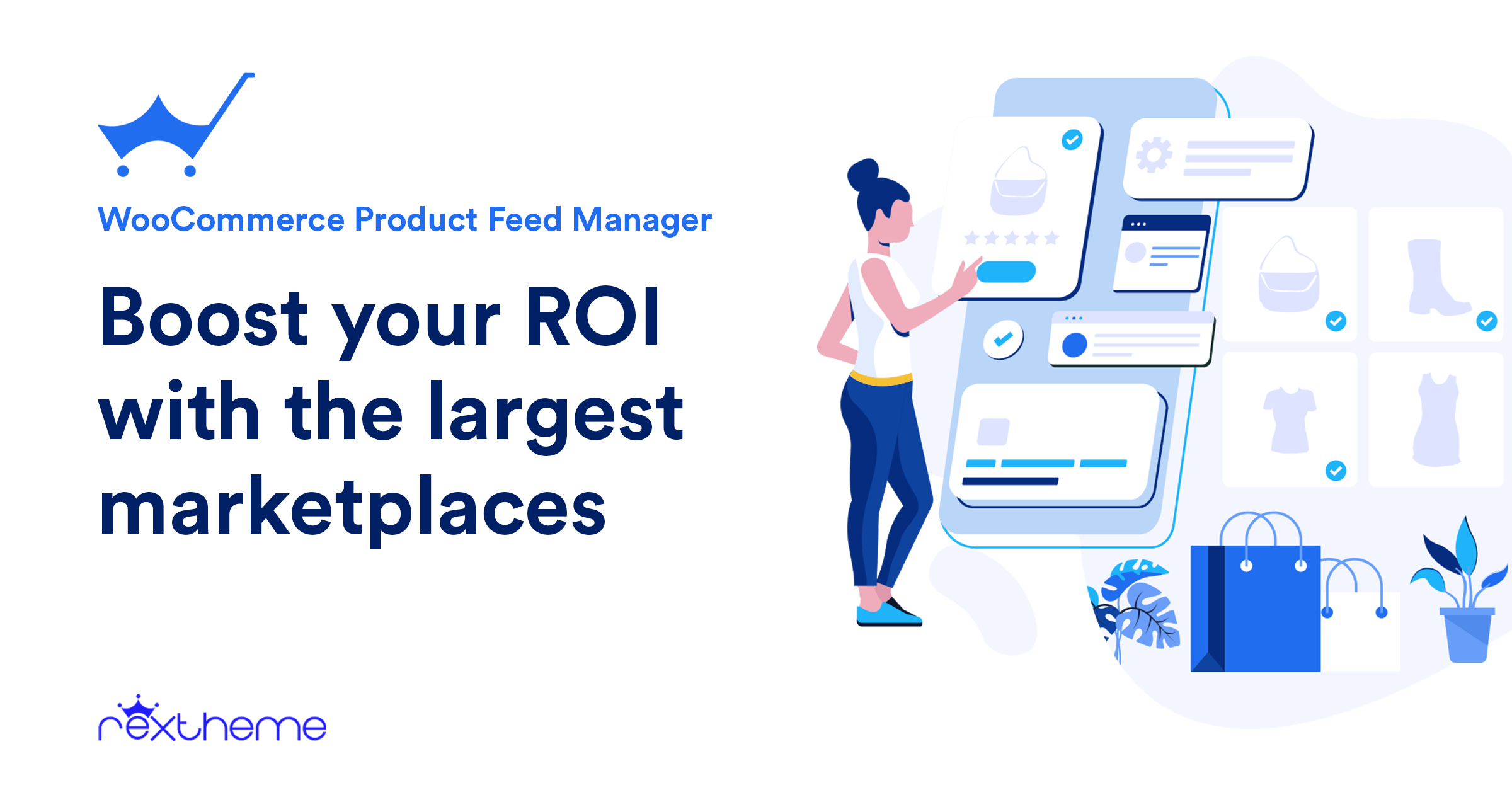 Most WooCommerce store owners tend to promote their products on many renounced merchant shops as well (such as Google Merchant Shop, Amazon, eBay, etc.) to increase their sales.
Exporting product data from your site or uploading your products to other platforms can be quite a hassle.
Hence you can use this simple plugin called Product Feed Manager For WooCommerce (which is developed by us).
Using this plugin, you can generate product feeds according to your required merchant shop in a matter of seconds.
Then you can download and upload this feed to the merchant shop to start the promotion.
You get exclusive features such as
Category Mapping.
Exclusive filter options (category, tag, custom).
Around 14 supported merchant shops.
Schedule feed generation.
WPML support.
One exclusive feature it offers is that you can auto-sync your WooCommerce Store with your Google Merchant Shop.
This means you do not need to manually download or upload the product feed.
Rather you can simply set it up so that the feed is automatically uploaded to Google Shopping as per your schedule, for any changes you make on your website.
All of these are in the free version of the plugin.
The Pro version comes with more than 15 extra supported merchant shops, custom fields such as GTIN, Brand, age group, etc, and unlimited feed generation.
3. WooCommerce Quick View Pro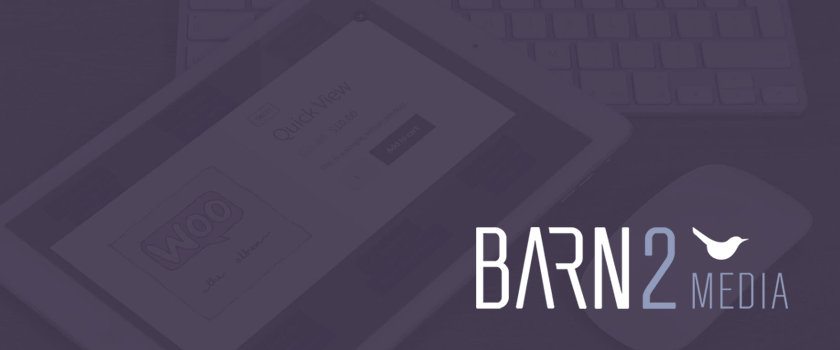 When searching for specific products or choosing among many products, it is quite a hassle to go to the details page of every product when willing to learn more about the product.
If a product has too many extra options to fit into the one-page order form, the WooCommerce Quick View Pro plugin adds extra 'quick view' links to each one.
Customers can just click on a button to view the purchase options and product details in a quick-view lightbox popup without having to navigate to the product page.
This makes it much easier and faster to see all the details of each item they wish to buy.
They simply click the quick view button, choose their options, and immediately return to the order form where they can continue adding products to their cart.
It also has added features such as:
Compatibility with any type of product.
Customizable Lightbox for images and gallery.
Navigation to the next and previous product.
Animated quick view modal.
This WooCommerce plugin can ensure that people will spend more time on the page and look into more products while making a choice.
It's one of the great WooCommerce plugins that you should include in your site development.
4. Optinly – WordPress Popup Plugin

When running a WooCommerce store, it is quite mandatory that you have WooCommerce plugins for a popup on board.
As for the question "why", good WooCommerce popup plugins can help increase your customer's cart value, prevent carts from getting abandoned, display promotional offers/deals, etc.
And we suggest that you go with the Optinly WooCommerce popup plugin.
Optinly follows a unique goal-based approach that allows you to create popup campaigns for your WooCommerce store in no time.
The pre-existing growth goals and appropriate popup templates make the task extremely easy.
You can also customize the popup templates the way you want to use the inbuilt WYSIWYG editor – no coding or designing experience is required.
Below mentioned are some of the key features that make Optinly your go-to WooCommerce popup plugin:
10+ WooCommerce growth goals and appropriate popup templates.
Multiple types of popup forms to choose from (fullscreen overlays, notification popups, floating bars, sidebars, etc).
Advanced popup triggering options like exit triggers, page-based triggers, time-based triggers, and more.
Option to target visitors based on devices (mobiles, desktops, laptops) and previous interactions.
Seamless integration with 10+ top email marketing platforms like Mailchimp, Constant Contact, Aweber, Hubspot, and more.
With Optinly on board, increasing your WooCommerce sales figures and revenue is no longer going to be difficult. In fact, it should be a walk in the park.
Learn more about the Free version of Optinly.
5. WooCommerce Wishlist Plugin

Sometimes when a prospect is at your site, a product may seem attractive that he/she can't buy at the moment. So WooCoommerce Wishlist Plugin can offer a convenient solution.
This plugin allows the potential customer to mark and save certain products into a list and view them later directly.
It has more exclusive features such as
Placing the "Add To Wishlist" button near the product.
Adding a Wishlist icon anywhere on the site.
Organized list page with a direct add-to-cart option.
Option to share products on social sites.
You can check out the free version of the plugin.
The Premium version of this WooCommerce plugin comes with more exclusive features such as multiple wishlists, product analytics, promotional e-mails, and many more exclusive features to improve the conversion rate of your site.
The plugin helps to create future sales potential and makes it easier for prospects to remember their choices for the future.
6. Gift Cards for WooCommerce PRO by WP Swings

Gift Cards for WooCommerce Pro is one the best plugins to introduce Gift Cards on Your WooCommerce Store. This plugin is like a super tool for your online shop.
It helps you sell gift cards with cool designs with over 20+ templates for different occasions. WooCommerce GiftCards allows you to make your gift cards special by personalizing them with custom messages and you can share them with your friends & family through email, WhatsApp, or even in a printed form.
You can create group gift cards allowing customers to organize collective gifting and send email invitations to friends and family to contribute money.
Offers Digital & Physical Gift Cards
Customize and Upload Your Custom Designs
Group Gifting Cards
20+ fully customizable templates for different occasions
Faster Redemption With QR/Barcode
Send Gift Coupons to Multiple Recipients
Create Gift Cards With Duration-Based Costing
If customers get a gift card, they can use it online or in your real store. With this Gifting plugin, you can make more sales, especially during holidays.
7. WooCommerce Table Rate Shipping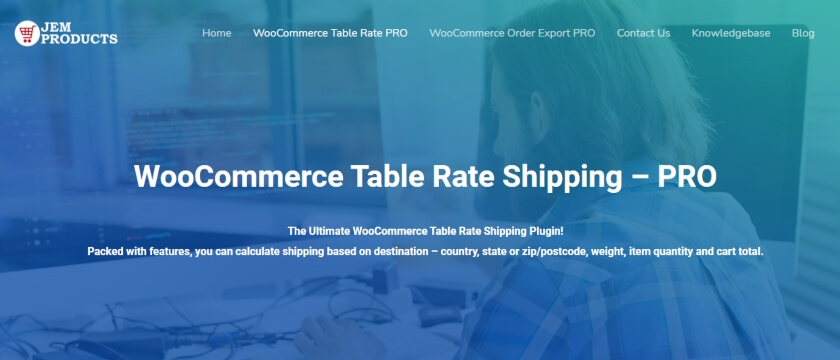 Calculating shipping should not be a manual task. Instead, a tool like WooCommerce Table Rate Shipping can be your solution.
This powerful plugin comes with a wide range of features for calculating shipping based on weight, destination, quantity, cart total, and so on.
The most notable features are:
Advanced shipping rules.
Shipping classes.
Unique shipping methods and method names.
Importing and exporting shipping methods.
Forced usage of shipping methods.
And more.
The users of this plugin have the benefit of creating a great shipping rate plan for their business, adding handling fees, applying shipping rules to logged-in users only, and using the lowest/highest summation of shipping amounts, just to mention a few.
8. PluginHive's WooCommerce Shipping Services

Shipping is an integral part of eCommerce and it becomes really challenging to provide a great shopping experience without a robust shipping solution.
PluginHive's WooCommerce Shipping Services plugin bridges the gap between the top shipping carriers across the globe like UPS, FedEx, USPS, DHL, etc., and the eCommerce merchants.
It simplifies the checkout process for the customers as well as the shipping process for the store owners.
The plugin integrates the shipping carriers to the WooCommerce store and allows you to get live shipping rates for your customers.
This helps you avoid overcharging or undercharging the customers to deliver their products.
On top of that, it lets you print 100s of shipping labels with a click of a button.
So, you don't need copy-pasting order details to get shipping labels one by one.
Another aspect of shipping that this plugin simplifies is order tracking. The plugin automatically sends the tracking details to your customers via email.
This way they can track their own orders and even sends them live email notifications regarding any change in the tracking status of the parcel.
Besides this, some of the benefits that this plugin has for your shop include:
Multiple shipping carrier support for your varying business needs.
Comparing shipping prices from multiple shipping carriers and selecting the cheapest shipping service to save shipping costs.
Support for domestic shipping, international shipping, heavy/freight shipping, perishable products with dry ice shipping, wine & alcohol shipping, and many more.
Smart shipping automation to save time and effort while processing multiple orders.
Affordable pricing plans based on business scalability.
24×7 customer support with shipping experts to onboard you to the shipping services.
Consultation & customization requests based on your business needs.
Multi-vendor shipping capabilities.
PluginHive's WooCommerce Shipping Services plugin is officially certified by the shipping carriers like Canada Post, Australia Post, USPS, and Stamps and is one of the few trusted shipping solutions by 1000s of WooCommerce store owners across the globe.
Learn more about PluginHive WooCommerce Shipping Services.
9. WPML – WordPress Multilingual Plugin

People that enter your site may often prefer their native language on your site.
It is more convenient for them since they can get a better understanding of what's on the website and take decisions without any doubts.
WPML provides a way so you can allow multilingual service on your site and is one of the most preferred WooCommerce plugins for such implementations.
This plugin is very efficient.
You can provide the translated version of your content, and this plugin will present them to the viewers in a suitable manner.
Some of its exclusive features are
Switch between multiple languages.
Most WooCommerce attributes are auto-translated.
Ability to translate custom fields.
Translate content on page-builders, blocks, and widgets.
This is a premium plugin that is worth purchasing.
Offering your products using the language that prospects find more comfortable to browse through, creates greater possibilities for conversion.
10. HumCommerce

The abandoned cart rate is more than 75% globally. If you don't want that high abandoned cart rate for your store, you'll have to improve your conversions.
To help you lower your abandoned cart rate and increase your conversions use HumCommerce.
HumCommerce is a visitor recording and CRO plugin which is unique because it is specifically made for WooCommerce stores.
It records your visitors' screens' as they move through your site, analyzes those recordings, and prepares reports that'll help you improve your conversions.
Some of its features are:
Visitor Recording.
Abandoned Cart Report.
Dead Click Report.
Error Message Report.
With HumCommerce you can watch visitor recordings and see how users actually experience your WooCommerce store.
This way, you can confidently make changes on your site to reduce your abandoned cart rate and increase your conversions.
Learn more about HumCommerce.
11. Smart Coupons for WooCommerce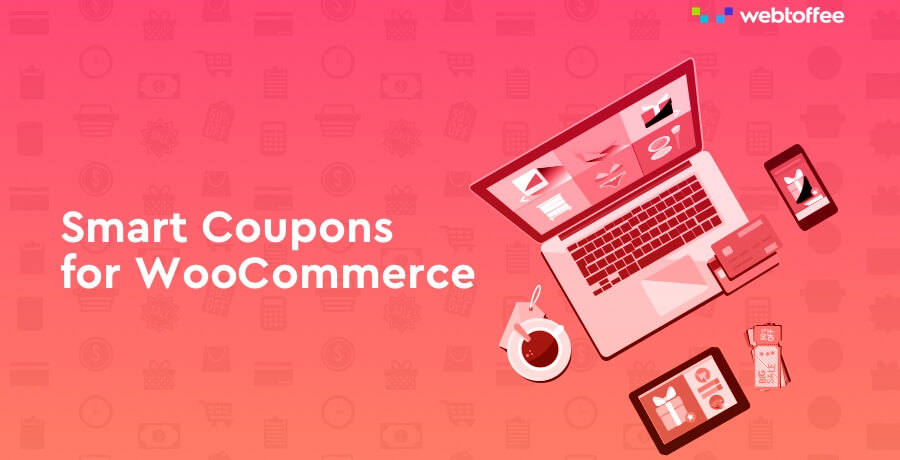 Offering coupons is one of the most powerful ways to boost sales of your WooCommerce store.
If you wish to accelerate your store's growth with coupons the Smart Coupons for WooCommerce plugin would be a great choice.
This WooCommerce coupon plugin comes with a great set of features.
Using the plugin you can create coupons based on a variety of restrictions such as maximum/minimum spend, shipping methods, payment methods, and user roles.
Additional features of the plugin:
Create and offer Buy One Get One deal.
Giveaway products.
Automatic application of coupons.
URL coupons add-on.
Set coupon validity (set start and end date).
The plugin has a feature-rich premium version as well.
It offers you features such as store credits/gift cards, multiple giveaway products, customer purchase history-based discounts (first order, next order discounts), a count-down discount sales banner, and more.
12. Loyalty Points and Rewards for WooCommerce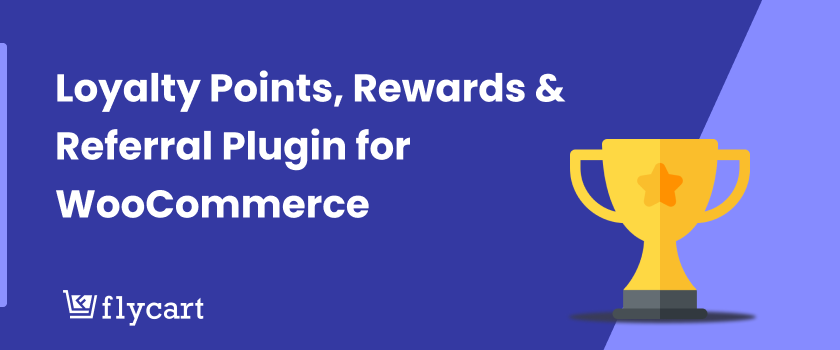 One of the easiest ways to increase your WooCommerce sales and revenue is by treating your existing customers well.
With Loyalty Points and Rewards for WooCommerce, you can effectively make your existing customers happy.
It is a WooCommerce Points and Rewards plugin with which you can reward customers with loyalty points for performing specific actions in your store.
The key to higher sales is to retain customers. Rewarding customers with points will help you increase customer loyalty and retain customers.
Loyalty Points and Rewards for WooCommerce has a handful of features to encourage both new and existing customers.
You can also run a referral program using Loyalty Points and Rewards for WooCommerce.
Turn existing customers into brand advocates to increase WOM sales and acquire new customers with a Referral program.
Reward loyalty points for various actions including,
Purchasing a product.
Signing up.
Writing review.
Referring friends.
The plugin has a flexible loyalty program where you can set various reward conditions.
And reward customers when they fulfill those conditions.
Other Loyalty points and rewards for WooCommerce features include,
Conversion rate and expiry dates for points.
Set maximum and minimum order values to earn points.
Check individual customer details easily.
Redeem rewards fully or partially.
Round off reward points to the nearest value.
Real-time analytics on insightful dashboard.
Set expiry dates for your rewards.
Support multiple languages and currencies.
You don't need to search and navigate through conditions to create a loyalty program.
The plugin has a simple-to-use interface where you can launch a Loyalty & Referral program within minutes.
13. WooCommerce Wallet Plugin

The WooCommerce Wallet Plugin allows customers to pay online using a wallet system.
In the wallet system, the consumer may effortlessly add credit, transfer money, and examine transaction data.
The admin can specify the minimum and maximum amounts that can be added to the wallet.
The admin can also make the refund for their customers.
Features that have been highlighted:
Conveniently credit the amount to the wallet.
Receive a verification code to confirm the amount of the transfer.
Customers may make purchases more quickly without having to go through long online payment procedures.
Between the admin and the clients, money is transferred in real-time.
Customers can take advantage of a variety of cashback offers on products and carts.
The wallet amount can be top-up and used to purchase products and services as needed.
The consumer can also efficiently transfer wallet money to other customer accounts.
View their wallets' complete credit and debit transaction details as well.
Refunds can also be made directly to the customer's bank account.
Learn more about WooCommerce Wallet System.
14. Product Import Export Plugin For WooCommerce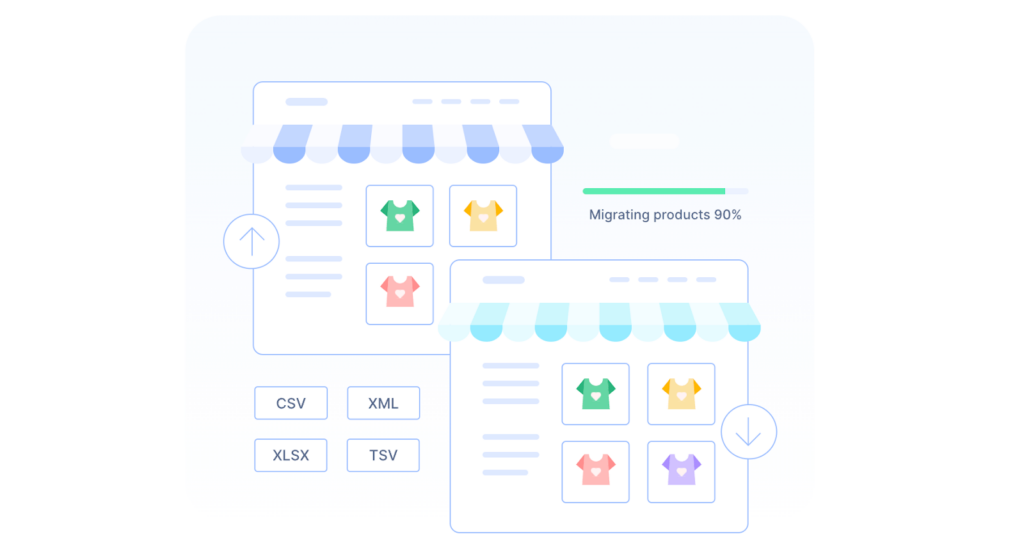 This product data migrator plugin lets you easily import or export WooCommerce products from one store to another using a CSV, XML, Excel, or TSV file. The plugin comes with some advanced filters and options to facilitate the export of custom or specific product data.
It is equipped with ChatGPT API to create product descriptions for products that don't have any. So, when you are importing products without descriptions, it will auto-generate descriptions based on the product title.
With this plugin, you can bulk update your store's product data during import. You can change the inventory count, product price, sale price, etc., using simple mathematical functions. The plugin also supports the import or export of images and custom metadata.
You can schedule the import and export actions to work automatically using FTP or SFTP profiles.
Key features of this plugin:
Support for multiple product types
Import, export, or update product data
Auto-generate product descriptions using ChatGPT
Import or export images and custom metadata
Schedule import/export actions
Supports multiple file formats
This WordPress product import export plugin also has a free version with some basic features. With the free version, you can import or export products using a CSV file. It supports simple, grouped, and affiliate products. You also have some basic filters and options for various export requirements.
Learn more about the premium version of the Product Import Export Plugin For WooCommerce plugin.
15. YITH WooCommerce Ajax Search

It is necessary for your consumers to easily find products that they may specifically desire, easily.
Hence, a smart search engine is required to make it easier for potential customers to search for products. The plugin YITH WooCommerce Ajax Search is one of the best WooCommerce plugins to serve this purpose.
This plugin makes the search experience better. Any searches made, and relevant search results for your WooCommerece store are instantly presented.
It provides search suggestions on each letter typed, thus making it easier for a prospect to search.
More of its features are:
Place a search bar anywhere on the site.
Customize the WooCommerce input label.
Customize WooCommerce search submit.
Set a minimum number of characters and word limit.
Check out the free version of this plugin.
Its premium version adds more exclusive features such as filter options (using category, attributes, vendors, etc), showing thumbnails on search results, showing featured badges, and many more.
For stores that have a lot of products in different niches, this is a must-have plugin. People certainly won't find it too attractive to browse through manually or to get irrelevant search results.
16. YITH WooCommerce Ajax Product Filter

When people search for any products on your website, it is easier to search with filters applied. YITH WooCommerce Ajax Product Filter creates that interface on your site.
This plugin comes with a widget that allows users to use 4 layouts of filters – color, label, list, and drop-down. Plus it allows a reset widget for the filters.
These features make it easier to find the product on your site.
Check out the free version of this filter plugin.
The premium version comes with two more layouts, BiColor and tags, and other features such as:
Customizable reset button.
Ajax sorting by rate, price, popularity, and more recent.
Customization of the WooCommerce Price Filter widget.
Compatible with YITH WooCommerce Brands plugin.
Almost all WooCommerce sites use the features you find in this plugin. This plugin is ideal to increase sales in online shops and other E-Commerce businesses.
17. Kadence WooCommerce Email Designer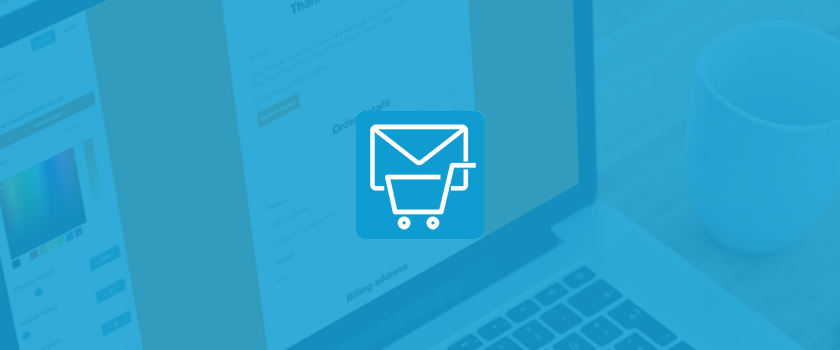 Whenever a person makes a purchase, you would obviously want an e-mail sent out to with all purchase details in an organized manner.
This e-mail creates a great impression. Plus it's a great way of sending added advertisements and suggestions to the customers.
Kadence WooCommerce Email Designer is one of the few WooCommerce plugins that make it possible with precision.
Though WooCommerce has a built-in service for e-mail purposes, it is not so organized and certainly not attractive.
Hence, you can get this plugin to customize your e-mail service which can create a good impression on your customers.
Its features include:
Live preview of WooCommerce emails.
Import pre-built email designs.
Customize the heading, subtitle, and body text.
Send test emails.
Export and import settings.
Customers will definitely find it more comfortable to make future purchases if you can create a good impression with your presentation.
18. WooCommerce Order Export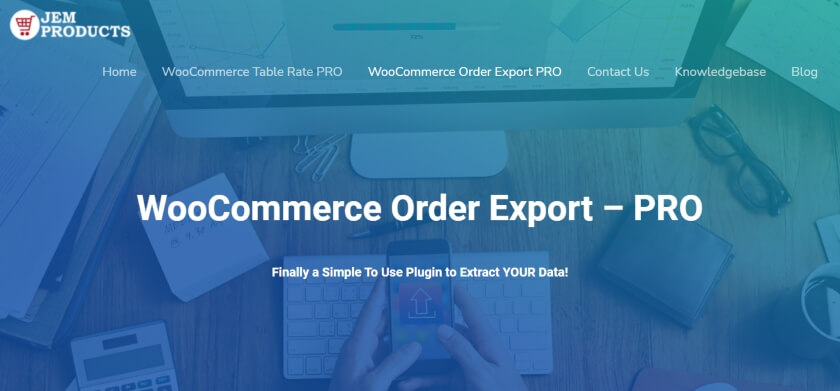 Order data and keeping track of it is very important. One of the easiest ways of doing that is to decide on using the WooCommerce Order Export plugin.
Using it, you can export the data in CSV, XLS, or XLSX format with ease at any time.
The plugin comes in two versions – a free and a PRO version. Both versions have features in common, such as:
Order filters.
Straightforward interface.
Column sorting.
Downloading order data with one click.
And more.
The PRO version, of course, boasts a few more additions/features, including:
Scheduled exports.
Export tags.
Additional fields for orders.
Delivering reports to your email or through FTP.
Exporting customer/shipping/category/coupon data.
Plus, a lot more.
19. WP Legal Pages

Does your online store have a Terms and Conditions policy, return policy, and all the legal pages required by the law?
While in older days you could go without any of these pages, today they are pretty much mandatory, especially by the Advertising platforms.
Well, the good news is you don't need to hire an expensive lawyer to draft these policies for your business.
WP Legal pages help you create an eCommerce privacy policy, terms and conditions policy, return policy, and much more for your business in minutes.
It has pre-built templates such as the return policy template. You'll just need to fill in a few details about your business, and the pages are ready to publish on your site.
Some of the Policies that it can create are:
GDPR privacy policy.
Facebook privacy policy.
Cookie policy.
Refund Policy.
Returns policy.
The plugin comes with 25+ templates.
You can also customize these templates and integrate them with contact forms.
20. PeachPay For WooCommerce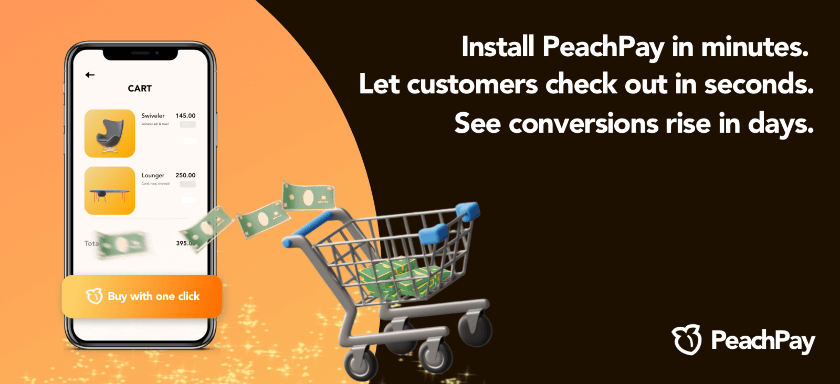 Usability teaches that the fewer clicks you need to get a result on a site, the better the user experience will be.
Think about all those possible incidents in which you have added your personal information several times, just like for payment information, and filling in all those fields, again and again, can be exhausting.
PeachPay One-Click Checkout can help you with a fully customizable button on your site that offers a simplified, streamlined checkout process proven to increase conversions and reduce cart abandonment.
You can install PeachPay in minutes, let customers check out in seconds, and see conversions rise in just days.
The team behind PeachPay prides itself on 24/7 customer support and is backed and funded by WooCommerce itself.
PeachPay's features include the following:
Customers can check out directly from the product and cart pages.
Returning customers have one-click checkout.
PeachPay customers from other stores can purchase from your store with one click.
3D Secure and Strong Customer Authentication (SCA) support.
Conveniently view orders and payments in your existing dashboards.
Learn more about PeachPay for WooCommerce | One Click Checkout.
21. Elex WooCommerce Google Shopping Plugin

The ELEX WooCommerce Google Shopping Plugin helps you avoid the headache of generating and uploading Google Shopping Feeds manually.
Thus, you are free to concentrate on something else, like expanding your eCommerce business.
With the help of this plugin, you may add new product data from your WordPress dashboard.
Additionally, you can configure automatic updates for daily, weekly, or monthly intervals.
The plugin enables users to export product data into readable formats including CSV, XML, and TSV.
The file can then be readily uploaded to the Google Merchant Center.
Key Features:
Create product feeds for Google Merchant Center with ease.
Assists in building feeds that are location-specific.
XML, TSV, and CSV files are all supported.
Variable products are supported.
There are no restrictions on how many feeds you can generate.
Create a refresh schedule to keep the product feed updated automatically.
WooCommerce categories are mapped to Google categories.
Powerful attribute mapping based on rules.
There is an option to set GTIN, MPN, and other parameters that are particular to a given product.
Multiple feeds can be effortlessly managed with a straightforward user interface.
You can alter your feed based on the particular marketing tactics employed by your store.
It has a straightforward category and attributes mapping option.
The premium version of the plugin supports multiple languages for Google product categories.
Learn more about the premium version of ELEX WooCommerce Google Shopping Plugin.
22. WPLoyalty

Loyal customers are crucial for eCommerce stores as they can double your sales.
But to foster loyalty, you need to run a loyalty program and reward customers for their loyalty.
WPLoyalty lets you offer Loyalty points and rewards to customers for performing various actions in your store.
You can reward customers for purchasing, signing up, referring a friend, writing a review, social sharing & special occasions.
WPLoyalty is one of the few plugins with which you can offer these five types of rewards:
Loyalty points.
Percentage discount.
Fixed discount.
Free shipping.
Free products.
It's flexible, you can create various loyalty programs based on a plethora of reward conditions.
The setup is simple, no coding is required, and you can launch your first loyalty program within minutes.
The cost-effective way to acquire new customers is through Referrals.
This plugin lets you reward both the Referrer and the Referral. By doing this, you are not only acquiring new customers but also retaining your existing customers.
A referral program is also a smart way to foster loyalty & retain customers.
Features:
Flexible reward conditions.
Various goal-based rewards.
My account page.
Customizable rewards page.
Branding.
The rewards page can be customized.
Manually assign points.
Reward customers based on lifetime order value.
Points can be converted to coupons.
Real-time analytics.
Every customer gets a referral link.
Reward loyalty points or coupon discounts.
Set expiry dates for coupons.
Clean dashboard.
Conditional campaigns.
With WPLoyalty in your store, you can easily run a loyalty program & retain your customers right away.
23. WooCommerce Canada Post Shipping Plugin with Print Label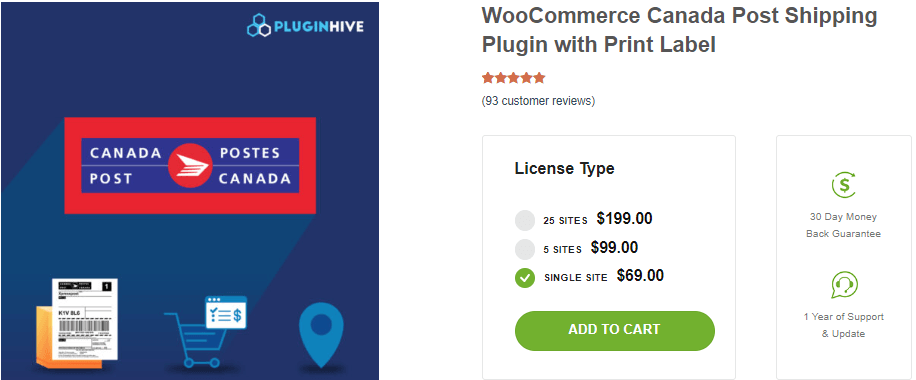 Are you exhausted from the manual handling of your WooCommerce Shipping procedures?
PluginHive's WooCommerce Canada Post Plugin with Print Label is here to provide the solution you need!
This robust tool is officially certified by Canada Post and offers seamless integration of Canada Post shipping services into your WooCommerce online store, ensuring a streamlined shipping process.
Bid farewell to the inconvenience of manual label printing and real-time rate calculation – this plugin takes care of it all automatically.
Features:
Display live Canada Post rates at the checkout /cart.
Print Canada Post shipping labels in bulk with a single click.
Enable Canada Post Tracking to know the order status.
Display the Estimated Delivery date at the checkout.
Works for both Contract and Non-Contract Users.
Achieve domestic and international shipping with Canada Post.
24*7 customer support via chat, zoom call with e-commerce experts.
The Plugin comes with 3 pricing plans:
Single site – $69.
5 Sites – $99.
25 Sites- $199.
Learn More about WooCommerce Canada Post Shipping Plugin.
Bonus Recommendation
Here are a few WooCommerce plugins I personally like:
i. Social Shop For WooCommerce

StoreYa offers a suite of marketing and advertising apps that help SMBs to increase sales, collect leads, and scale up their social following.
You might know them for their Traffic Booster app which sets up and optimize Google and Facebook ad campaigns automatically.
But they also have a popular WordPress plugin that is designed to automatically import web stores onto Facebook, having them fully customized to fit both the Facebook arena and the original brand's look & feel.
If you're looking to add a Facebook store to your Facebook fan page, we recommend giving this plugin a try!
Here are a few of the benefits:
One-click store import from WordPress.
No design or coding skills are required.
Available for all languages and currencies.
Full statistics dashboard – allows you to know your customers better.
They offer a forever-free plan and paid plans that start from $9.99 per month.
If you're looking to learn more, visit StoreYa's Facebook shop app page.
ii. Woo Auction Software

One of the best ways to sell rare and high-value items is by running an auction. Even if you don't sell anything rare, setting up an auction is a sure-shot way of differentiating your store from others.
WooAuction software is an advanced WordPress auction plugin. The plugin lets you convert your WordPress website into a functional online auction store in just a few clicks.
You can create multiple types of Auctions with the plugin like a simple auction, reverse auction, and penny auction.
Some of its other features are:
Schedule Auctions in advance.
Multiple payment gateways.
Multi-lingual compatible.
Anti-sniping.
You can also set up eBay-styled auctions using this plugin.
iii. WooCommerce Serial Numbers

We have found WooCommerce Serial Numbers as an excellent, affordable, and feature-rich license management solution for WooCommerce.
Selling licensed digital products comes with its own set of challenges, but with this plugin, you can effortlessly manage your licensing process.
Apart from selling a licensed product, you will be able to sell a wide array of products with secret keys like access keys, usernames and passwords, tickets, lotteries, pin codes, and so on. Thus you can diversify your WooCommerce store with this plugin with the ability to add and sell new product types.
The free version is equipped with all the necessary features important for a license manager. A brief highlight of the free features is listed below:
A complete license manager for your license-enabled products.
The encryption feature keeps your licenses safe in the database.
API validation that includes activation, deactivation, and software version endpoints.
Admin bar notification for depleted license keys.
Admin has all the necessary controls and customization options.
You can learn more about the free version here.
With a higher focus on automation with the help of sales automation tools and enhanced productivity, the premium version offers some exclusive features. The premium features include the following features:
Automatic license key generator for added productivity.
License generator rules for the bulk generation of license keys.
Import and Export feature for license keys.
Order confirmation email customization options for a personalized message.
Learn more about the premium version. You will find that WooCommerce Serial Numbers is undoubtedly an awesome choice.
iv. WooCommerce Google Shopping Plugin

The ELEX WooCommerce Google Product Feed Plugin will significantly assist you in getting your products listed in Google Shopping ads.
What it does is generate a product feed for your WooCommerce store that can then be uploaded into Google Merchant Center.
It works with three file types: XML, CSV, and TSV. The plugin helps in creating a Google product feed by mapping your product categories to Google categories and then generating the feed.
For attribute mapping, you can use conditions and rules, which will help you create more accurate feeds.
Aside from that, you'll be able to exclude certain categories of products from being included in the product feed altogether. The plugin also has a great interface for managing multiple product feeds.
You will also be able to schedule cron jobs to update your product feed regularly.
To ensure that the displayed shopping ads are not outdated, Google requires that the product feed be updated regularly.
v. WP Sticky

WP Sticky is a simple, yet powerful WordPress plugin that allows you to implement sticky elements on your site, whether it's a sticky header, sticky menu, or any other element you prefer.
The purpose of these elements is to make a certain component of your website fixed, so while the users scroll down, it keeps "following" them to have instant access to vital buttons which you want to put emphasis on.

You may opt for sticky navigation, with which your visitors can browse through various sections of your site in an instant.
You can also use them to emphasize a certain product, discount, or campaign that you're running.
The possibilities are vast, and with a plugin like WP Sticky, they can be set up within minutes, and with the available customizations, you can personalize each element to your exact preferences, such as:
Screen size adjustability.
Unlimited amount of sticky elements.
Preview effects.
Opacity.
Scroll range.
Restriction on certain posts, categories, pages, etc.
Sticky elements have proven to be very successful in making faster and better navigation, lower bounce rate, increased conversions, and by utilizing this handy tool, everything will be locked and loaded at a moment's notice.
If you're looking to learn more, visit the premium version of WP Sticky.
vi. Sticky Mini Cart for WooCommerce

A flexible cart in your store helps you to multiply the sales and increase customer attention.
The design of the Sticky Mini Cart is ready to fit in six different positions with different cart icons that suit your store. You can also enable Fly to Cart animation with this plugin. The customers can add or remove the products on various pages.
Looking forward to the price configuration, you can enable or disable fields like SubTotal, Shipping, Taxes, and Total. It encourages customers to buy products similar to the items that they have selected, which helps in:
Fly to Cart Animation.
Customize the cart to display your cart title.
Show Cross Sell Products.
Shortcode Generator, and many more.
You can enlarge a product and view it clearly with the help of a cart. It supports various attributes like color and size in every product. The visitors will also be able to add the number of the same product for multiple purchases.
You can set the cart on all product pages or a particular page. With the availability of a shortcode generator, you can share it in any other posts, pages, shop, or across different templates. It is responsive across all devices and compatible with all WooCommerce Standard Themes.
All in All, you will get free lifetime support and future updates of Sticky Mini Cart for WooCommerce once you purchase it.
Author's Special Recommendation:
Create A Mobile App for Your Store
We all know most people nowadays are more hooked on their cell phones. Despite using all these amazing WooCommerce plugins, we all know how beneficial it could be to have a mobile app just for your store.
Hence, here's a personal recommendation. Try using the WooCommerce App Plugin which can help you turn your WooCommerce store into a mobile app.
It is compatible with almost all WordPress themes and WooCommerce plugins and creates a great interface for your customers. You should check it out.
Learn more about the WooCommerce App Plugin.
Conclusion
There are so many more WooCommerce plugins that you can use to extend your WooCommerce store.
If your WooCommerce store needs to assist your customers and even talk with them to give them proper guidance, you can use this call center software solution, backed by innovative billboard advertising that reaches and engages your audience like never before.
You can also use the SMS for WooComerce plugin which will help you communicate with your clients automatically during the payment process.
And for communicating with your own team, you can use a virtual phone system for a modern cloud phone solution.
For now, you can consider trying out these WooCommerce plugins that I suggested. These will surely boost your shop for increased customer satisfaction and increased conversion.
Btw, you can learn about other great WooCommerce plugins and apps that are pretty useful here.
You can also check out these amazing themes that will help you boost your WooCommerce shop.
If you have other WooCommerce plugins that you think should be included for boosting a WooCommerce store, or if you want to share your experience with any of these WooCommerce plugins, feel free to leave a comment.