Last updated on:

4 mins read
The Promising New Interface Of Product Feed Manager For WooCommerce
Generating a WooCommerce product feed is sometimes complicated, but with Product Feed Manager for WooCommerce, we always tried to provide you with the best possible options and make the feed generation process as simple as possible.
And recently, we've made some major changes to our plugin, that will really make your feed generation process so much easier.
Over the past few months, we considered our users' suggestions, feedback, problematic areas and came up with a solution that will help you overcome major obstacles when generating product feed in WooCommerce.
The plugin is going through a huge makeover that will ensure
Less complications.
Faster feed generation.
Super easy user interface.
Less time wasted to learn the plugin.
Let us look at the major changes you will experience.
Easy Feed Generation Without Complications
The first major change you will experience is the feed generation area. You will notice the following:
The new user interface is so neat and clean – you know exactly what you need to do.
You will no longer see unnecessary additional settings options unless you need them.
Now you don't have to take additional steps to enable your merchant for feed generation.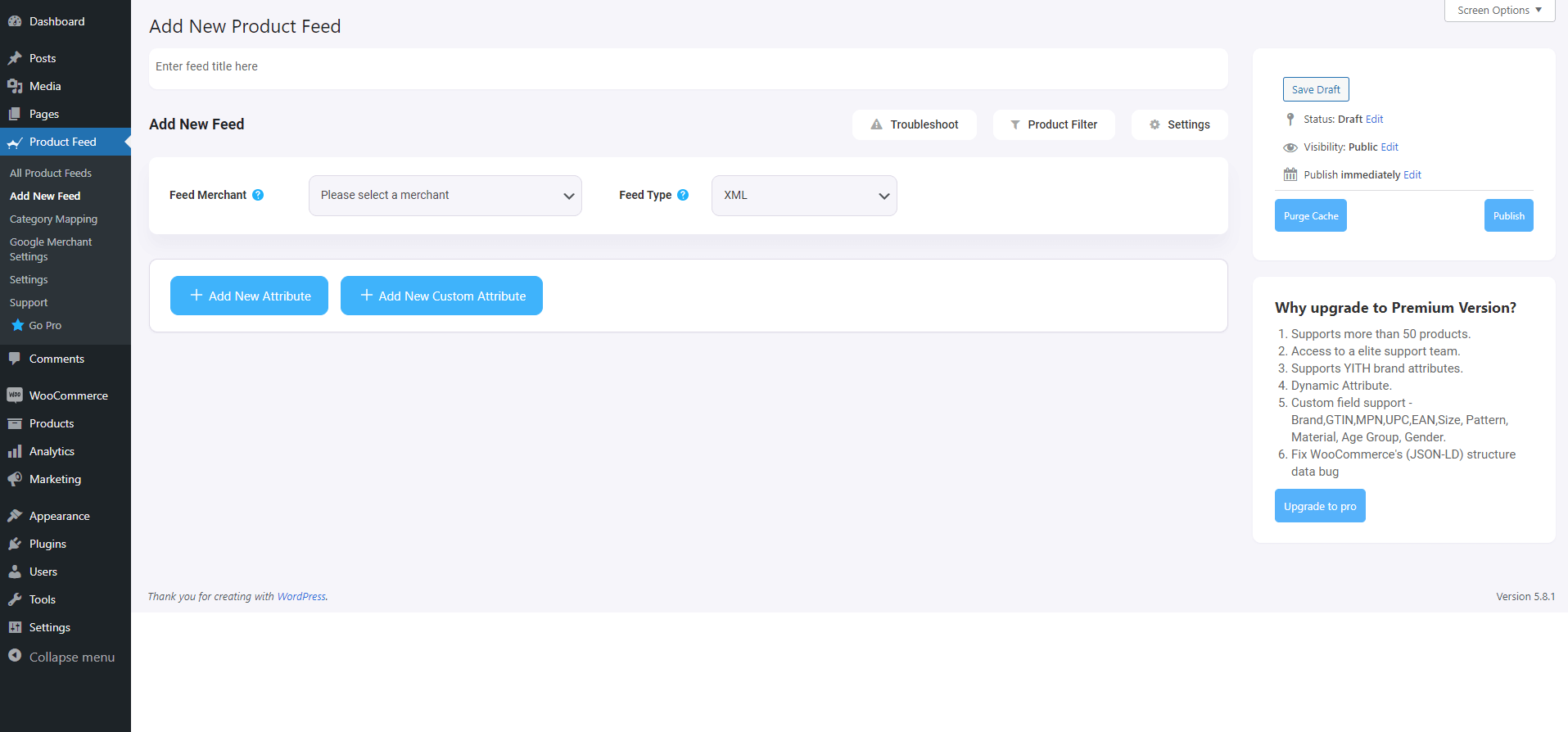 There were numerous feedbacks from users who indicated that they were confused at the first glance when they tried to generate a product feed.
This urged us to try and find out what could be causing this confusion. And after thorough observation and testing, we figured this could be due to the additional options you see initially when you try creating a feed. This seemed more logical as those settings were mostly pre-set and you didn't really have to configure them unless there was an exception.
On top of that, in the last version, you first had to go to a separate tab and enable your required merchant before you could find it in the list during feed generation. As you can tell, this was just an unnecessary additional step which we should have avoided a long time ago.
To solve these issues, we made the following changes.
The first step you take when you create a feed will be choosing your merchant. The second step will be verifying the feed attribute values. And the third step could be generating the feed.
**This used to be over 5 steps process due to the additional settings you had to configure first, which we moved.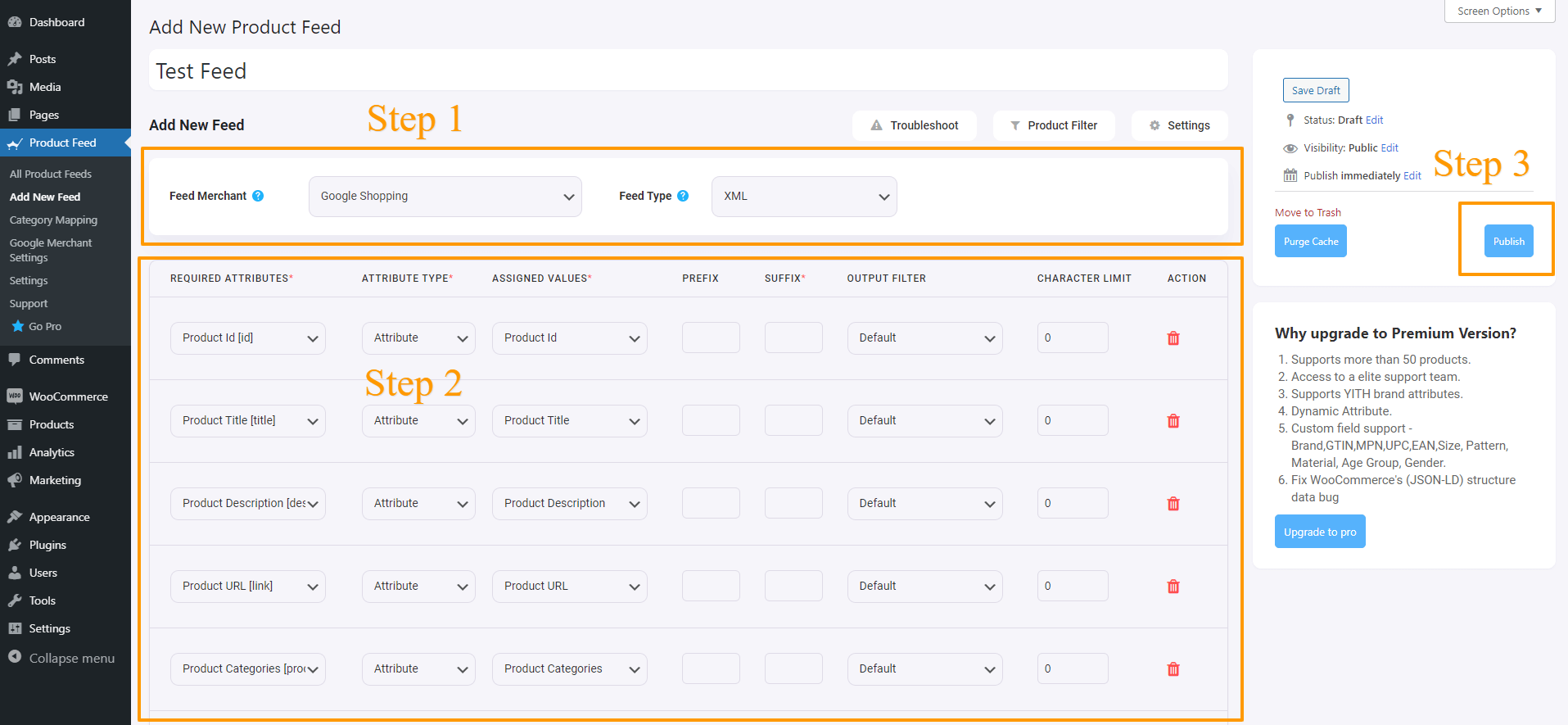 You no longer have to enable your required merchant prior to feed generation. Once you decide to create a feed, search for your required merchant on a smart search bar (where you can scroll or type-and-search) and select it. The merchant will be immediately enabled and the feed template will load below.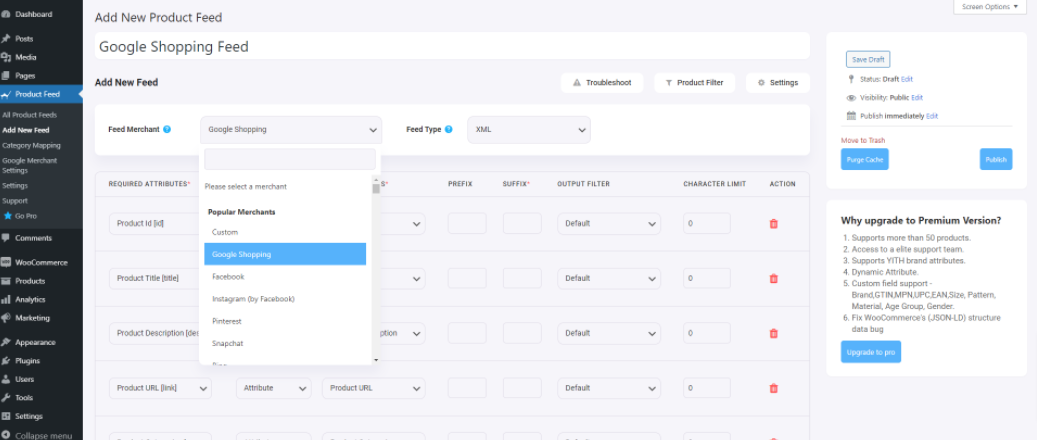 We moved the additional settings for a feed into a separate section which you can view by clicking on a button. So this won't act, in anyway, to create confusion. You can use the settings only when you need them.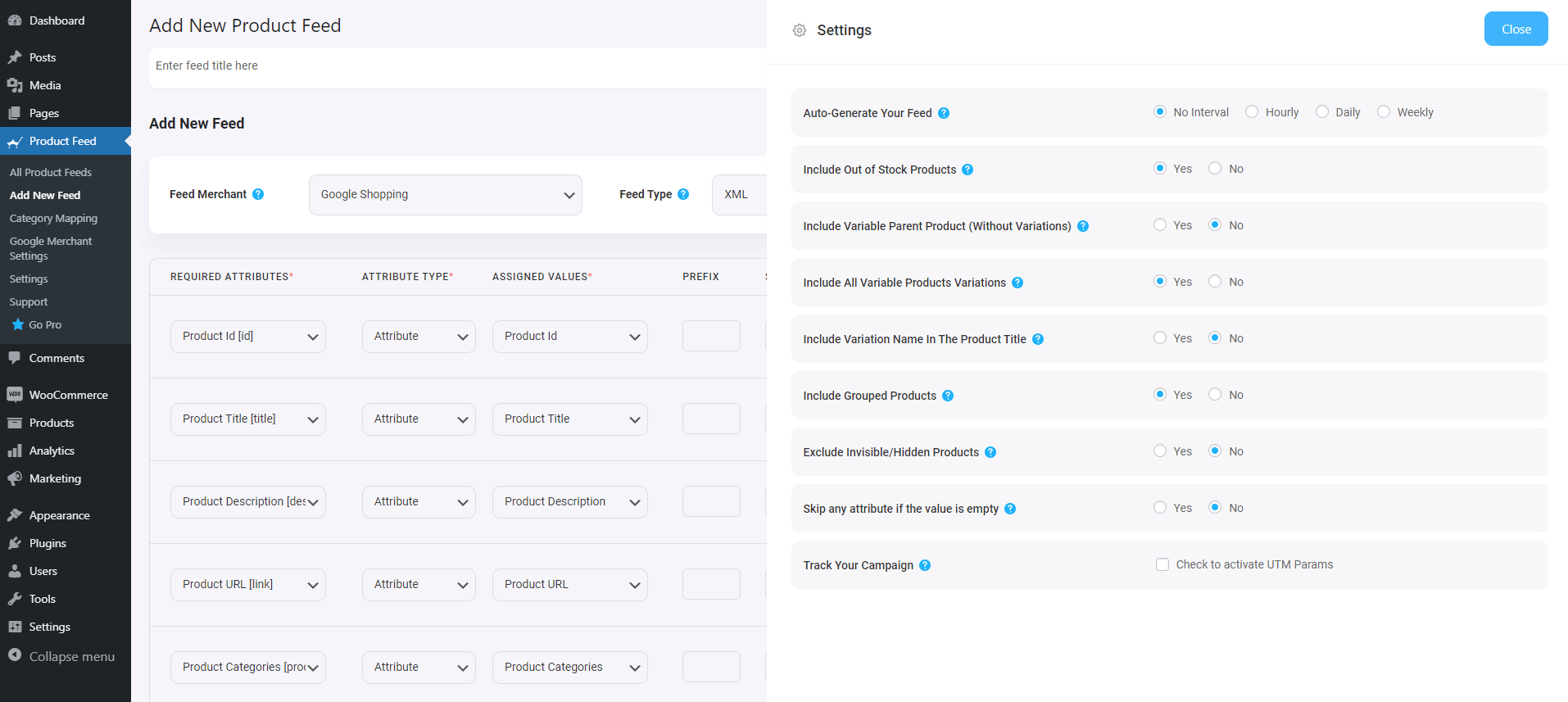 The filter options are also moved to another section which you can access by clicking on a button. Not everyone uses filters so it's best to keep it separate unless required. By default the filter will be "All available products."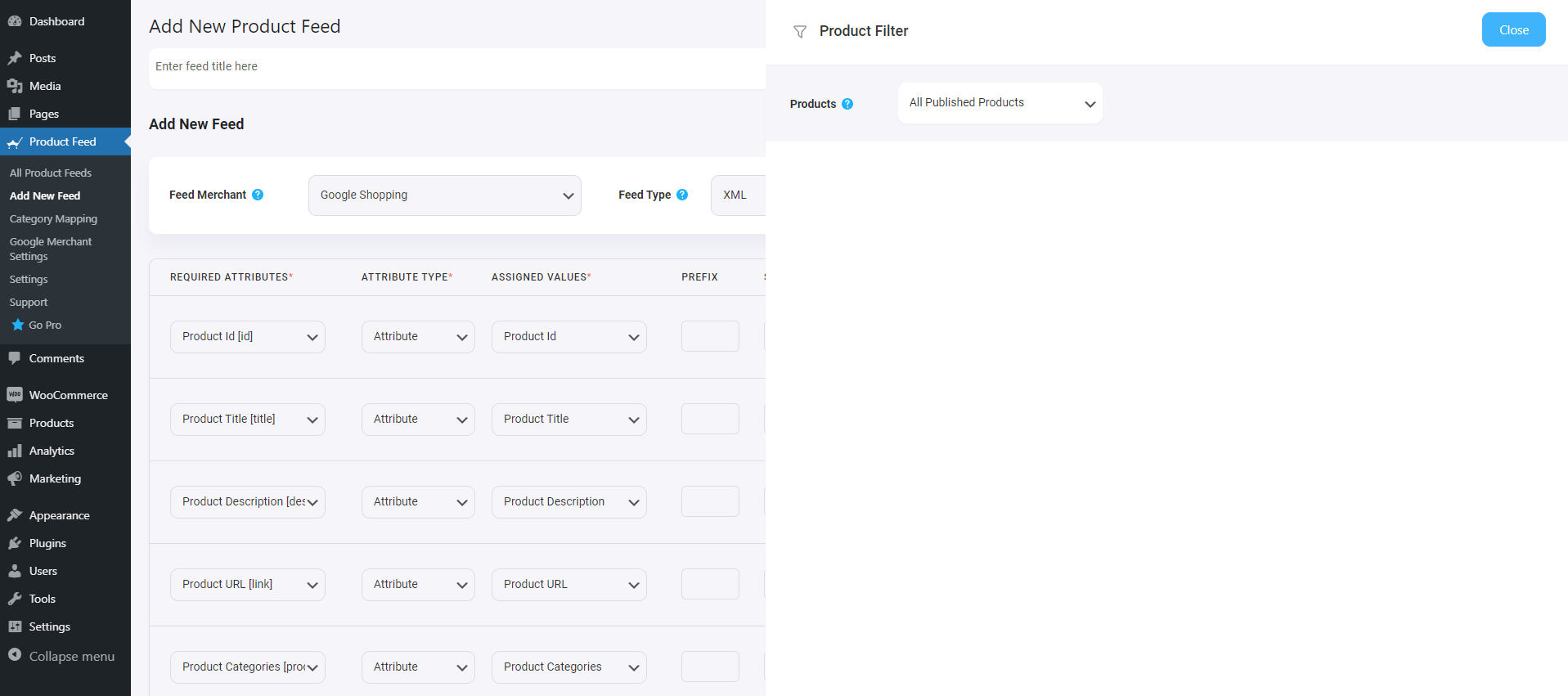 The main benefit of this change is that you don't need to waste time trying to understand the additional settings or going through additional steps.
You can generate a product feed in as low as 3 steps (which may increase depending on the merchant but without the additional steps we had before).
More Useful Changes
1. You can now choose whether to include or exclude the 'out of stock' products in your feed using our new "Include Out of Stock Products" option.
You will find this option in the Settings drawer.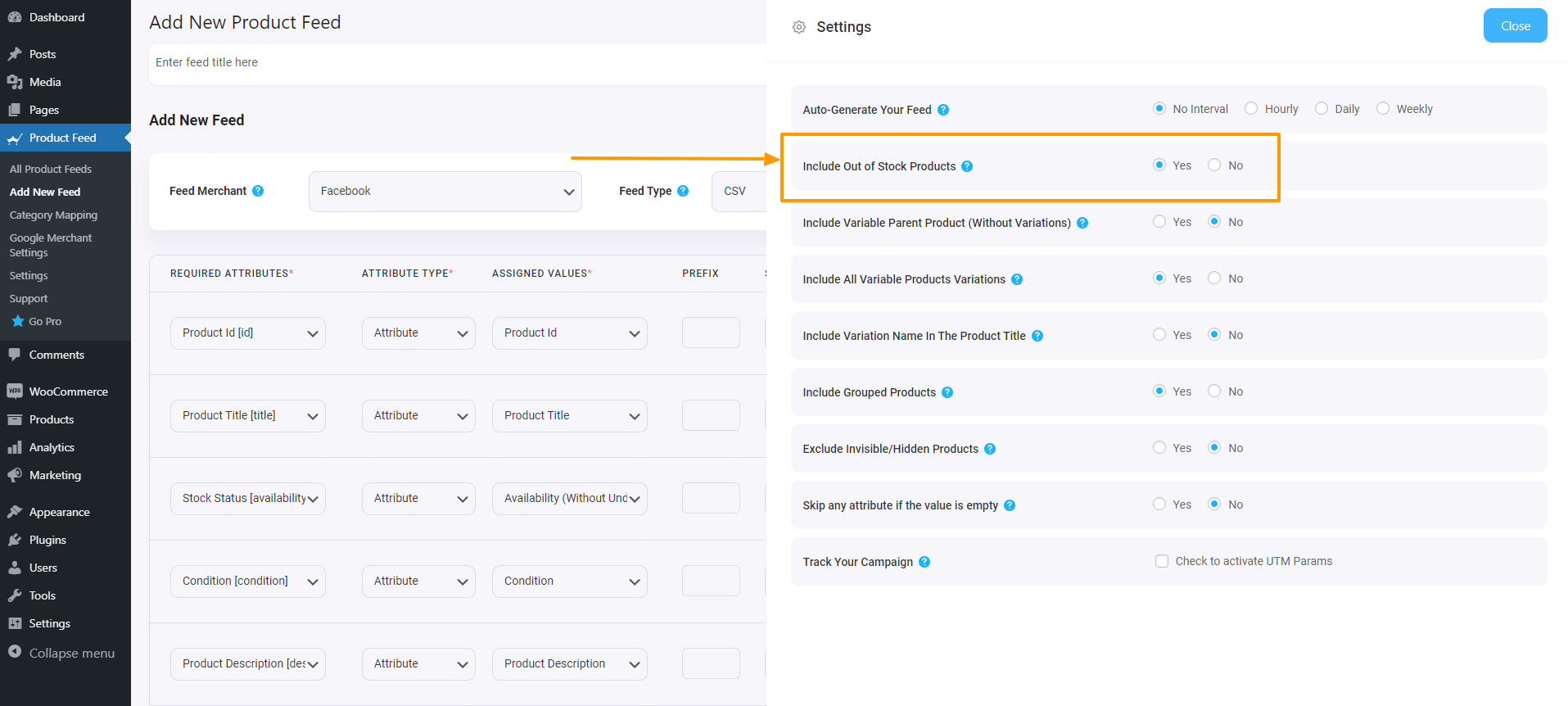 2. PFM custom fields are now useable for Grouped and Affiliate products in your WooCommerce store..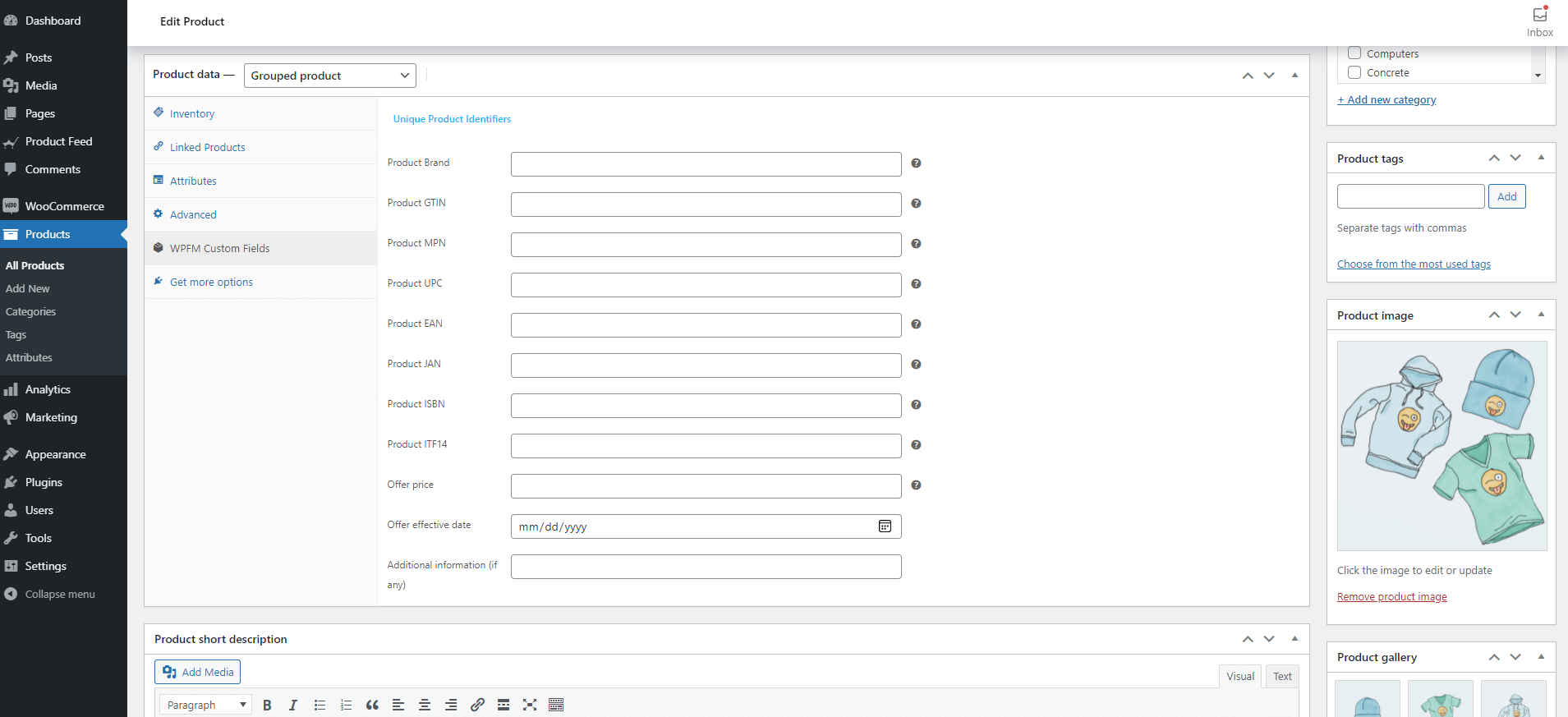 3. A Troubleshoot option is added. You can click on the Troubleshoot option to get the list of possible issues that are commonly faced along with their solutions.
**The Troubleshoot page will be regularly updated.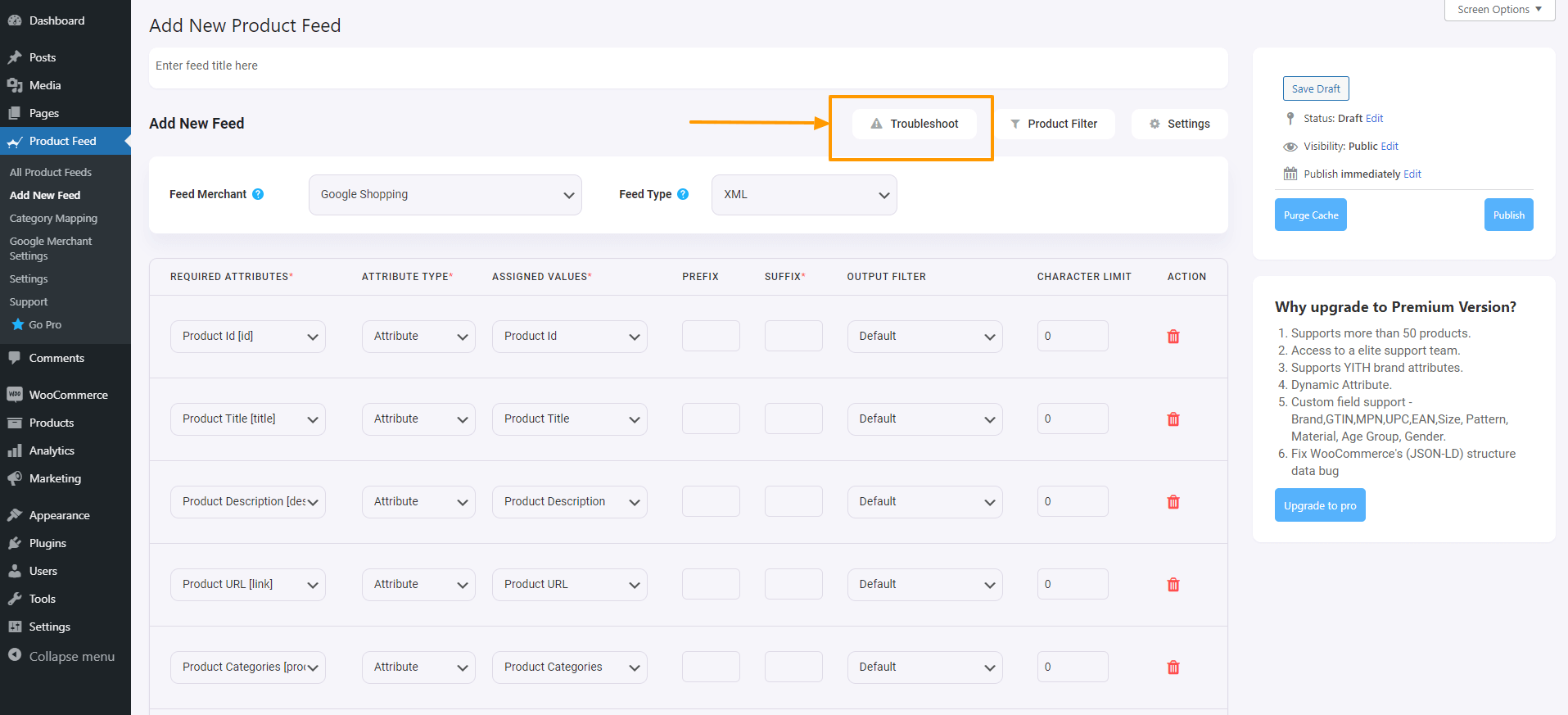 Sounds interesting?
Start exploring our new user interface and enjoy this new and unique feed generation experience with no limits.