Last updated on:

13 mins read
A Beginner's Guide To Long Form Content – 5 Easy Steps
Gaining a loyal set of audience that is really interested in your website and its content is a big accomplishment. Retaining a major chunk of this audience and growing them substantially becomes another overwhelming task for web-content writers.
Especially, if you're new to content writing and only learning about how to start a blog, this might seem like a huge challenge for you.
The key to success for any website is its content. Content is the prime factor that drives the engagement to any website.
Based on the nature of a website, content can be either short-form or long form.
On one hand, short content caters to an audience that is always in a rush. On the other hand, if you want to go about content that really is inspirational and engaging on many levels, long form content is the best option.
You should also note that Google's top 10 results are always dominated by long form content pieces. Today we will discuss "long form content" and provide a brief guide on how to prepare them so that you can successfully start blogging.
What Is Long Form Content?
We often come across crisp write-ups that range anywhere from 500 to 700 words. These are referred to as Short-form content.
Long Form content is usually an article or landing page that is longer than 1,500 words, where the main topic is explained in detail with several organized sub-sections to make the article more helpful and innovative.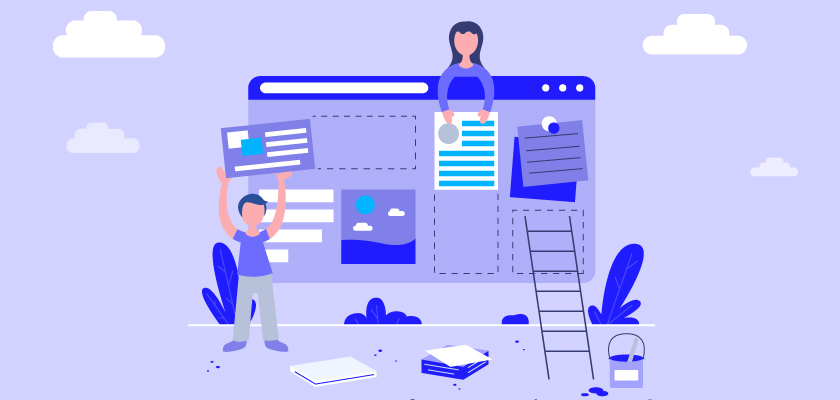 A report from Data Lab says that an ideal long form content piece should take about seven minutes to read and comprehend. This constitutes around 1600 words. However, nowadays, longer content is encouraged to provide in-depth details.
The main concept of long form content is that these articles are about informing readers about the entirety of the subject matter. A long form article should tell stories that matter, and offer guidelines that are helpful to readers.
But it also depends on your target audience. If your target audience is about light-reading, you should probably refrain from developing long form content for your websites.
However, most readers prefer to get in-depth guides or information. So a long form guide is the best choice in most cases.
Benefits Of Using Long Form Content
Here are some of the benefits of using long form contents:
Long form contents ensure that visitors spend more time on your site. The average time on your site is a key factor in improving your domain authority.
Long form content are developed after a good amount of research and insights. While you are providing detailed accurate information, your website will prove to be credible to readers due to its authenticity.
Your growing credibility will result if turning new readers into regulars.
Long content with high reading time and less bounce rate can also have a positive impact on a page's rank in the SERPs.
Articles that are truly helpful and cover every aspect of a topic, are likely to get quality backlinks from authority sites, resulting in an increase in page authority.
As long as you maintain proper topic relevancy throughout an article, i.e. an SEO-optimized article, your long form article will get more organic search hits than other similar short articles.
As you can see, using long form content can be a great influence on improving your site's authority and eventually gaining regular prospects.
What To Focus On When Writing Long Form Contents?
Now let us focus on the crux of this article, which is to help you create long form content on your own WordPress website.
Here's a step-by-step guide.
1. Research And Choose Niche Relevant Topics
Creating long form content is not a cakewalk. Every topic needs solid research and insights to come out as a great piece of content that will truly be helpful for your readers.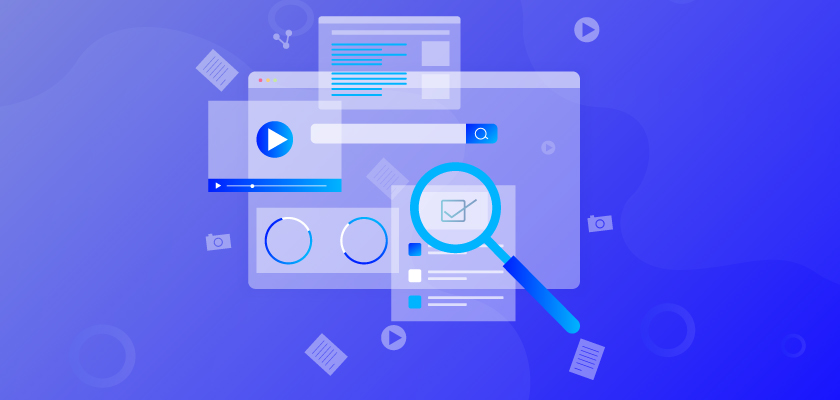 The first step is always to research your audience and industry and understand what topics might be more suitable for your readers.
Remember, your article should be a way to help people solve a problem or get a new concept to improve.
You also have to ensure that the topics you are selecting are relevant to the keywords that you desire to rank for.
Scout your competitors to find out what keywords they rank for and find out the articles that are the most popular on their sites. At the same time, do organic keyword research to find out the search terms that people generally look for.
Read a lot of resources that rank for specific keywords and think of topics where you can combine and provide all the important details into one article, plus add some helpful ideas of your own.
You may use tools such as Ahref, or SEMRush to conduct SEO research.
2. Create An Outline Of The Content Elements
Now, once you have selected topics, the next thing to do is to create a topic outline. Think of sections you will be covering within the topic and write down the headings and sub-headings.
This will help to broaden the research capabilities when writing the content. Making each section as detailed as possible is key to creating compelling long form content.
3. Use A Content Calendar
Once you have decided on what topics to write on, prepare a content calendar.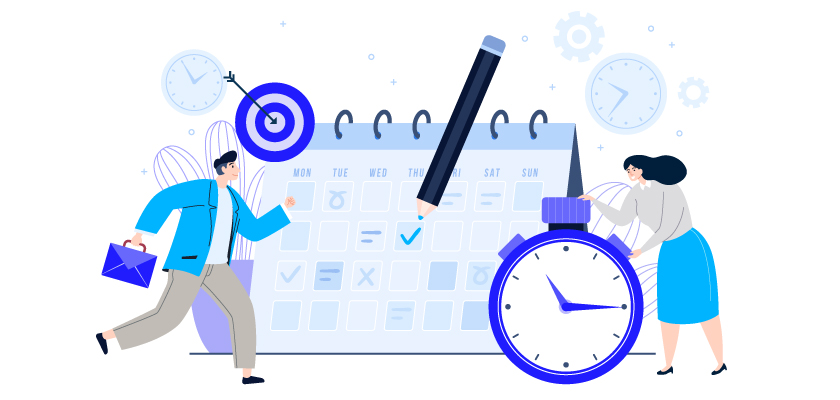 Decide target dates when you want each article to be posted, keeping in mind to keep enough time aside for marketing and sharing.
Keep the content calendar as detailed as possible. For example, try to include data such as the target keyword, target audience, transition target, relevant resources, and topic breakdown.
These details will help you to focus on your purpose when you start writing content.
For your WordPress website, you can consider using the Editorial Calendar plugin to help you maintain a proper content calendar.
4. Focus On Content Optimization
A piece of long form content is indeed a long article and will take some time to read. Hence, it is important to keep the content optimized in a way so that readers do not get bored.
Even if the content is helpful, if it is stale in appearance, people might not get interested to read it.
Here's what you can do to get more attention.
i. Organized Content And Easy Navigation
Long form content pieces have a lot of information to go through. To make it easier for readers, use a Table of contents section at the beginning to enlist the number of topics you will cover throughout the article.
You can link the table of content so that clicking on a topic will take him to that section in the article. The Easy Table of Contents Plugin will help you with this one.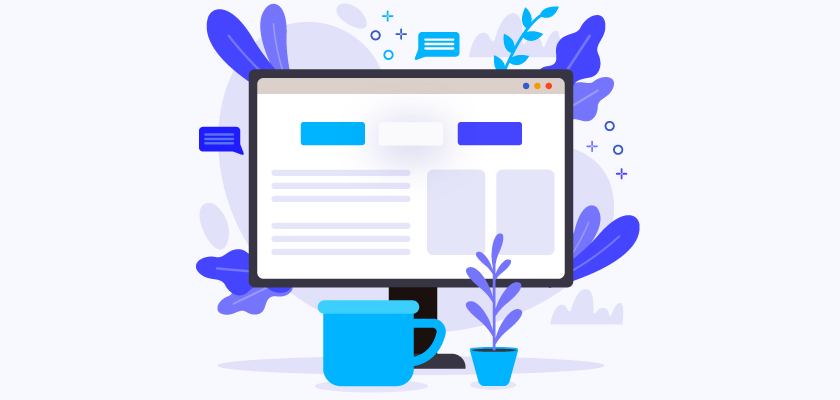 In your introduction, add a paragraph, summarizing what readers will learn and achieve after going through the whole article.
For example, "By the end of this article, you will learn …. new techniques to achieve ….. and you will be able to …… without hassle."
In your article, for each heading, break them down into further subheadings to explain the sections in a more detailed and understandable manner rather than writing long paragraphs.
You can use the CoSchedule Headline Analyzer in order to decide on headlines and subheadings based on your topic, to make an impact.
ii. Gain Credibility With Statistical Data
People will only value your article if you can successfully show them what they can expect to achieve after reading it. Hence, using facts is the best option.
Try to provide statistics and reports on the topics you cover. For example, if you claim that a process will increase conversion, provide a report to show how it made a difference to sites that used the process.
Provide reports from statistical sites that make an estimation of the industry. For example, if you are writing about improving WooCommerce store performance, show statistics about, how huge the WooCommerce industry will become in the coming years.
Besides in-depth explanations, relevant statistical data and other fact pieces of evidence will enhance the value of your content and will engage more readers.
iii. Add Attractive Graphical Contents
A smart way to connect with your audience is to use graphical content. Use images from time to time. If it is a guide on using a certain tool, use screenshots of that tool being used to describe each step.
Adding images that help them create a visual connection with your content will help to lower the bounce rate.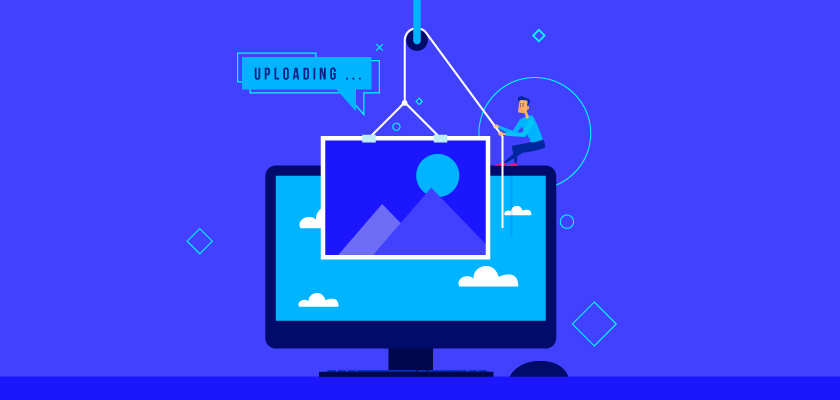 However, you must keep in mind that you do not want to reduce your server performance by uploading too much content that is large in size.
You can use WordPress plugins like the EWWW Image Optimizer and Smush Image compression plugin to help you compress your images to a significant amount when uploading.
Other than images, you can consider creating videos and adding them to the article where appropriate. You may also create infographics to summarize sections or provide graphs using a simple graph maker to show statistics.
More graphical content will result in more engagement with the audience.
5. Other Basic Activities To Maintain
Apart from all the activities suggested so far, you have to conduct a few more activities on a regular basis.
i. Optimize Your Long Form Content For SEO
One of the most important steps in your long form content creation is search engine optimization.
Take assistance from plugins to understand where you might be lacking in terms of keyword optimization, readability optimization, and other quality factors. WordPress offers tools like the Yoast SEO Plugin, Rank Math, and the All-in-One SEO Plugin to fine-tune the SEO of your long form content.
Make sure not to spam keywords, i.e., do not flood the article with your target keyword where it's not appropriate. Use a meta description that tells the audience exactly what they will achieve through this article.
ii. Use Improved Writing Tactics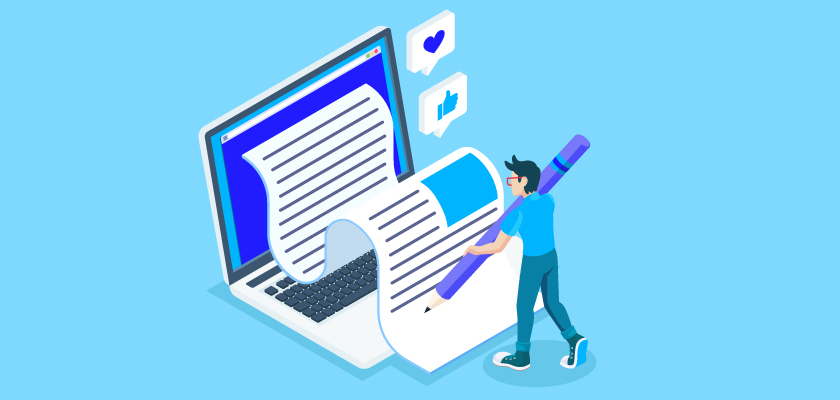 This part is often ignored by many. Remember, you are writing for an audience, not for yourself. You have to keep your words and sentences as simple as possible.
Using difficult words will not prove you to be more expert. It will simply make you lose a few potential audiences who seek simple, understandable articles.
With that, you need to have a strategy to implement writing tactics that can engage more with the readers.
Use writing tactics such as:
Listicles to list out tools or ideas.
Bullet points to highlight details.
Problem-solution style – stating a problem and providing an immediate solution.
Answer the questions "why" and "how" with examples, when supporting a point.
Short paragraphs and sentences where possible.
Offering reference resources to more elaborate explanations.
Personalized content rather than general (by talking directly to each reader using 1st person uses such as "You, "Your," etc).
These are some of the important writing tactics you can implement for better results.
You can also take help from some of the best writing review sites online when writing long form content.
iii. Prepare For Social Media Marketing
You may follow these suggestions for a better outcome.
Once you have your content ready or at least properly planned out, start creating hype on social media even before the post goes live.
Create short videos with small summaries of a section from your long form content and share it on your social sites even before posting the long form content. Add a caption stating that the main content is coming soon.
Share infographics that you plan on using in your article.
Create relevant images with small useful tips from your article written on them. Share them on social media while mentioning in the caption that a complete article is on the way.
This will help to create trust in the audience even before the content is posted.
Once you post your long-form content, share your guide on social media. For WordPress, you may consider using the Social Booster plugin to help you out.
Social Booster is a Social Media Auto Post and Scheduling plugin that can help you share your ready article on your social networks, such as Facebook, Twitter, and Tumblr, in just a few clicks.
You can also schedule posts to be shared later, and set a recurring schedule to share content repeatedly at certain intervals. It will not leave any hint on the post that you used any tools. Thus saving you a lot of time in social sharing.
iv. Credit the Content Creators
After your long-form content is finished and ready to be published, don't forget to credit the creator of the content.

Crediting content creators is especially important when you use guest authors who bring a fresh perspective to your site. Also, many readers are very eager to learn who came up with content pieces they love reading.

The easiest way of making this happen is by using author boxes. These website elements contain the author's name, gravatar, description, and a lot more.

The most practical way of creating them is the Simple Author Box plugin. This plugin creates responsive author boxes which are fully customizable.

Simple Author Box supports guest authors and co-authors, has a Gutenberg block, link control, a most popular authors widget, and many more features.
Here's what's next:
Go to the previous content you shared and leave a comment at the end, stating that the main content has arrived, and leave the link. This will notify anyone who reacted or commented on those posts, thus bringing back the same visitors for a broader read.
Create a summary video of your long form article, keeping it as small as 2-3 minutes, and share it with your social audience after a week after the post goes live, leaving the guide link on the caption or on the video description.
Create new relevant images with small useful tips from your article written on them. Share them on social media while mentioning the article link in your caption.
These are some of the things you can do to get instant attention from your target audience. There could be many more things to do, but these steps should be enough to get you started.
Conclusion
This is just a beginner's guide to help you understand and plan out a long-form content. With time you will get better at it and start seeing higher conversion results.
With our brief guide above, we hope that now you will be able to begin creating long-form content for your WordPress website with utmost ease and garner higher online visibility for your content pieces and website.
---
Special thanks to Mark Coleman for his helpful contributions to this article.
Contributing Author Bio:
Mark Coleman is a passionate writer, currently working as an Editor at MarkupTrend. Markup Trend offers free resources for developers, designers, and webmasters and is updated daily. Mark is available for hire for product and business promotions.