Zuletzt aktualisiert am:

8 Min. gelesen
4 Ways To Improve Online Customer Support Using HelpGent
Customer support is one of the most important factors of a successful business, especially if you are a SaaS business or sell digital products.
As per a recent study, 83% of people are more likely to be loyal to a brand for a long time due to high-quality customer support.
Hence, if you sell digital products and want to build a profitable MRR, you must ensure you offer the best online customer support experience.
In WordPress, you will find a few plugins to help you offer customer support on your website. However, most of them are the usual stuff – traditional chat support, email & ticketing system, and prompting chatbot.
But what if you could offer a more improved customer experience by allowing your clients to record screens, upload videos, send audio messages, etc., besides the general ways?
Today, we will look at a tool called HelpGent that will help you take online customer support to the next level with all the above features plus more.
Here, you will learn about four unique ways HelpGent can help you provide customer support easily and more approvingly to your clients.
Fangen wir also an.
A Closer Look At HelpGent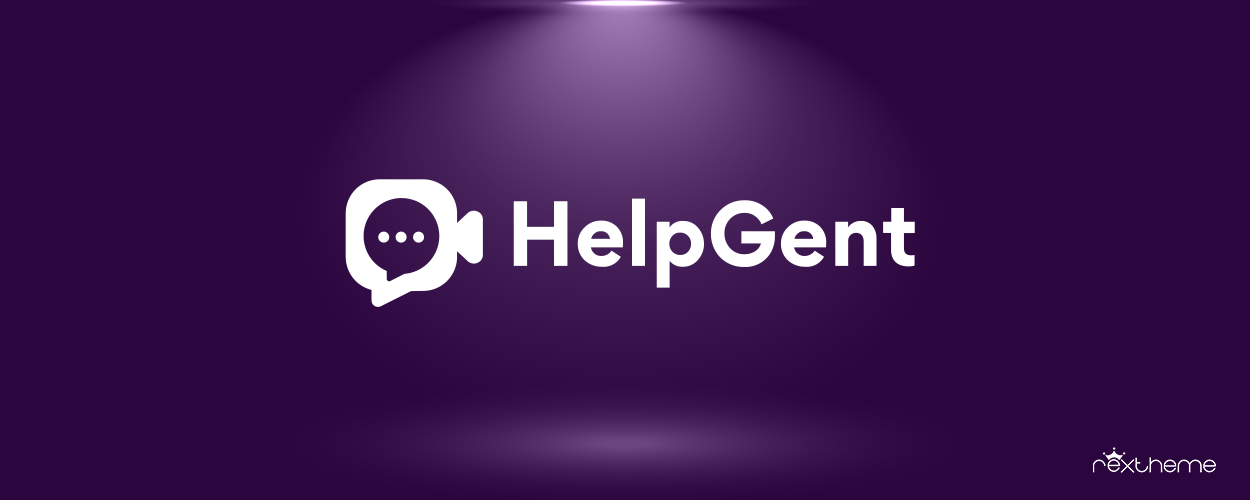 HelpGent, developed by wpWax, is a powerful tool designed to meet the demands of asynchronous communication with customers
This support plugin will help you with amazing features such as video messaging, screen sharing, audio, and text messaging to contact your support team with more details.
Unlike traditional customer service channels that require you to hire live agents to help out with even trivial matters, HelpGent can help you revolutionize the customer support process.
When set up, customers will be able to send asynchronous messages to you at any time, and you can respond at a later, more suitable moment.
At the same time, customers won't have to deal with explaining the problem they are facing with your product. They can simply record a video of the issue or explain it via audio and send it to you.
This combination will not annoy customers because they are able to submit the extra details. Meanwhile, you are getting a clear idea of what problem the customer is facing and help them more accurately.
So, it's a win-win for both of you, while delivering quality online customer support.
The Core Features of HelpGent 
Asynchronous video messaging
Voice recording & transferring
Screen recording & sharing
Text message support
Attractive builder with customization
Two distinct types of forms
Color font size customization
Search & sorting by text videos and voice
Nice filtering system by tag
Search conversations by name & email
Keep messages unread for the future reply
Quick name edit 
How To Use HelpGent To Improve Online Customer Support For Online Businesses?
Let us focus on the four unique features that have made HelpGent stand out in WordPress.
Asynchronous video messaging
Voice recording & transferring
Screen recording & sharing
Text message support
Let's explore how each of these features contributes to enhancing efficiency and boosting conversion of your business with smoother communication with your clients.
1. Asynchronous video messaging
The plugin comes with an innovative solution to revolutionize communication through asynchronous video messaging. This groundbreaking feature enables you and your customers to exchange video messages conveniently, eliminating the need for real-time conversations. 
In this case, both you and your customer can express yourselves authentically, addressing pre-sale inquiries, product issues, and any other queries with ease and flexibility.
2. Screen recording & sharing
Your customers can easily capture and share videos of their problems using the screen recording feature. This will greatly help you understand their issues on a personal level, with no confusion or misunderstandings.
You can also use screen recording to demonstrate the solution and quickly send it to your customers, thus offering solutions much faster.
3. Voice recording & transferring 
Another unique feature this plugin has is the ability to submit voice recordings.
The customer may not have the time or arrangement to write you about his problem. He can record his voice while explaining the issue or asking his questions really fast. In response, you can also send an audio reply with the solution or answers.
Whether it's troubleshooting, brainstorming, or simply having a conversation with your customer, this feature will provide an authentic and convenient way for both of you to be clear about what you want to say.
4. Text Messaging 
There's no doubt that sending text messages is something many people do to communicate. You will get the same on HelpGent. In this case, instead of live support, you will get to look at customer queries in your WordPress dashboard and reply back when you are available.
In Short, HelpGent Improves Online Customer Support Experience With The Following Added Benefits
Make your customer support process more customer-centric with the intention to help ASAP.
Customer issues are resolved more quickly and efficiently.
Saves the customer from frustration due to not being able to explain the issue.
Makes communication with customers more meaningful and helps to build a better relationship.
A great way to show high-quality support that can lead to long-term customer loyalty and repeat business.
Delivers higher customer satisfaction scores that may influence them to submit positive ratings.
Overall, it checks out all the ticks that you would expect from a modern WordPress support plugin.
Technical Features Of HelpGent That Will Benefit Your Business
So far, you've learned about the 4 unique ways you can improve online customer support using HelpGent. But the plugin comes with a few more features that you may want to look into.
i. Scheduled Deletion Of Closed Tickets
The plugin will let you define a duration after which the media attachment will be removed from your media storage folder.
So, after you are done helping a customer, you can have them removed automatically (as they will no longer be needed in the future). 
ii. Offload Media & Support Data Google Drive
You don't have to store all the media files in your WordPress media folder. The plugin allows you to offload all the media to your Google Drive.
In a scenario where you may get regular support queries, especially if your business is reasonably large (for example, if you are using the plugin to provide product support with over 100k users), you may need to worry about the storage limit. But this feature will ensure you are in control of the whole situation.
Besides media, you could also back up your chats, conversations, and associated files in an organized manner within Google Drive.
iii. Integration With Directorist
Directorist is another amazing plugin by wpWax that allows you to create a directory website.
They have made sure that HelpGent is fully compatible with Directorist so that you will be able to service your audience with quality customer support while maintaining an organized directory site in WordPress.
iv. Integrated Contact Form To Get Queries & Leads
You will be able to create and use contact forms through which people will submit queries or pre-sale questions. Hence, it's a convenient way to collect leads.
How To Get HelpGent – Links To Plugin & Pricing Options
After reading this article, if you are interested in getting HelpGent for your WordPress site, then here's how you can get the plugin.
i. HelpGent Free Version
You may get the free version of the plugin on the WordPress repository, which comes with most of the great features of the plugin.
ii. HelpGent Pro
In order to get access to more advanced features and no limits in media submissions, you may go for one of the premium plans of HelpGent.
First, you can go for the yearly plans.
Grow plan priced at $79
Business plan priced at $179
Ultimate plan priced at $329
**Note: There is a discount going on right now, which is why you are seeing lower prices.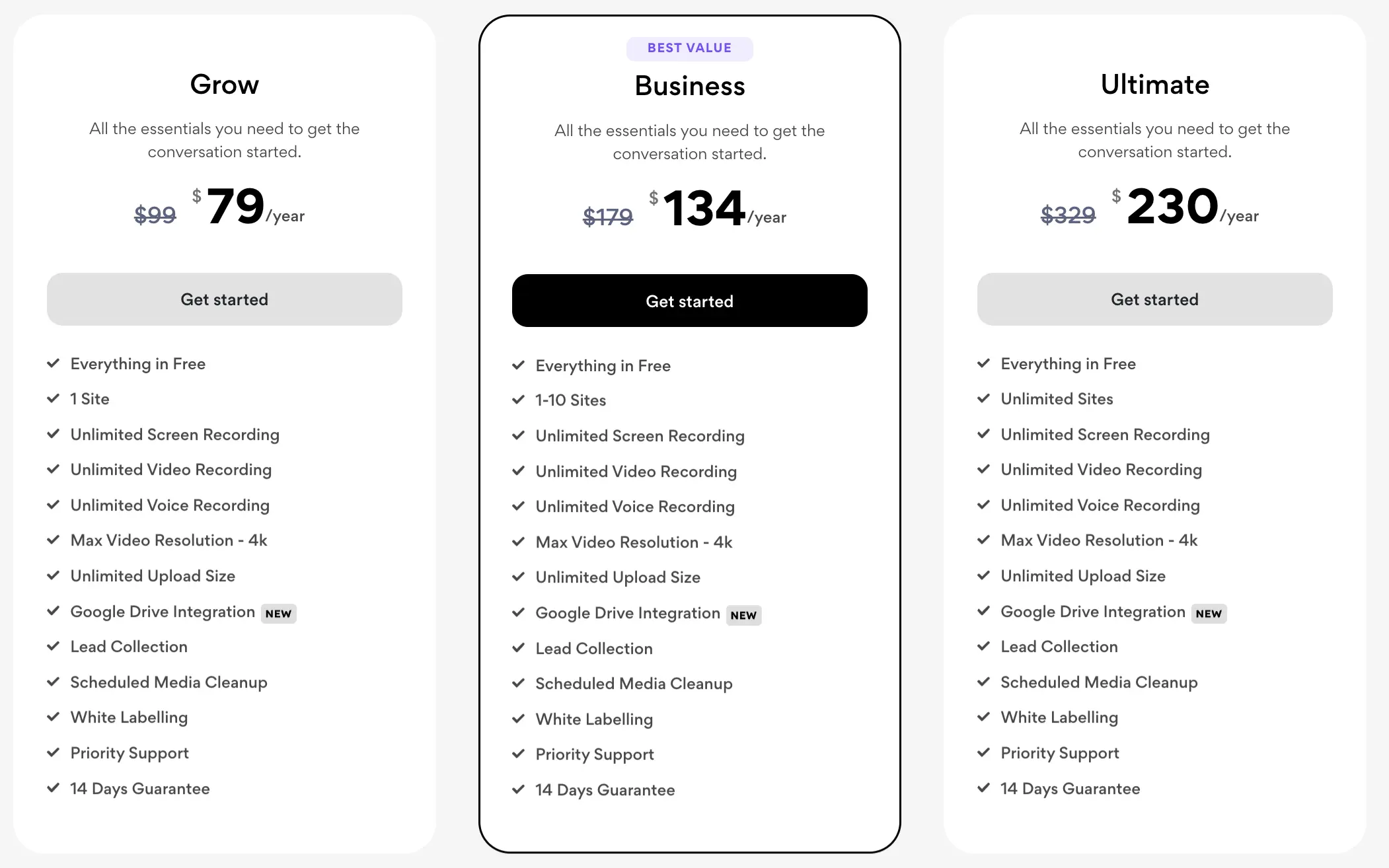 Or, you can go for the lifetime plans.
Grow plan priced at $249
Business plan priced at $449
Ultimate plan priced at $749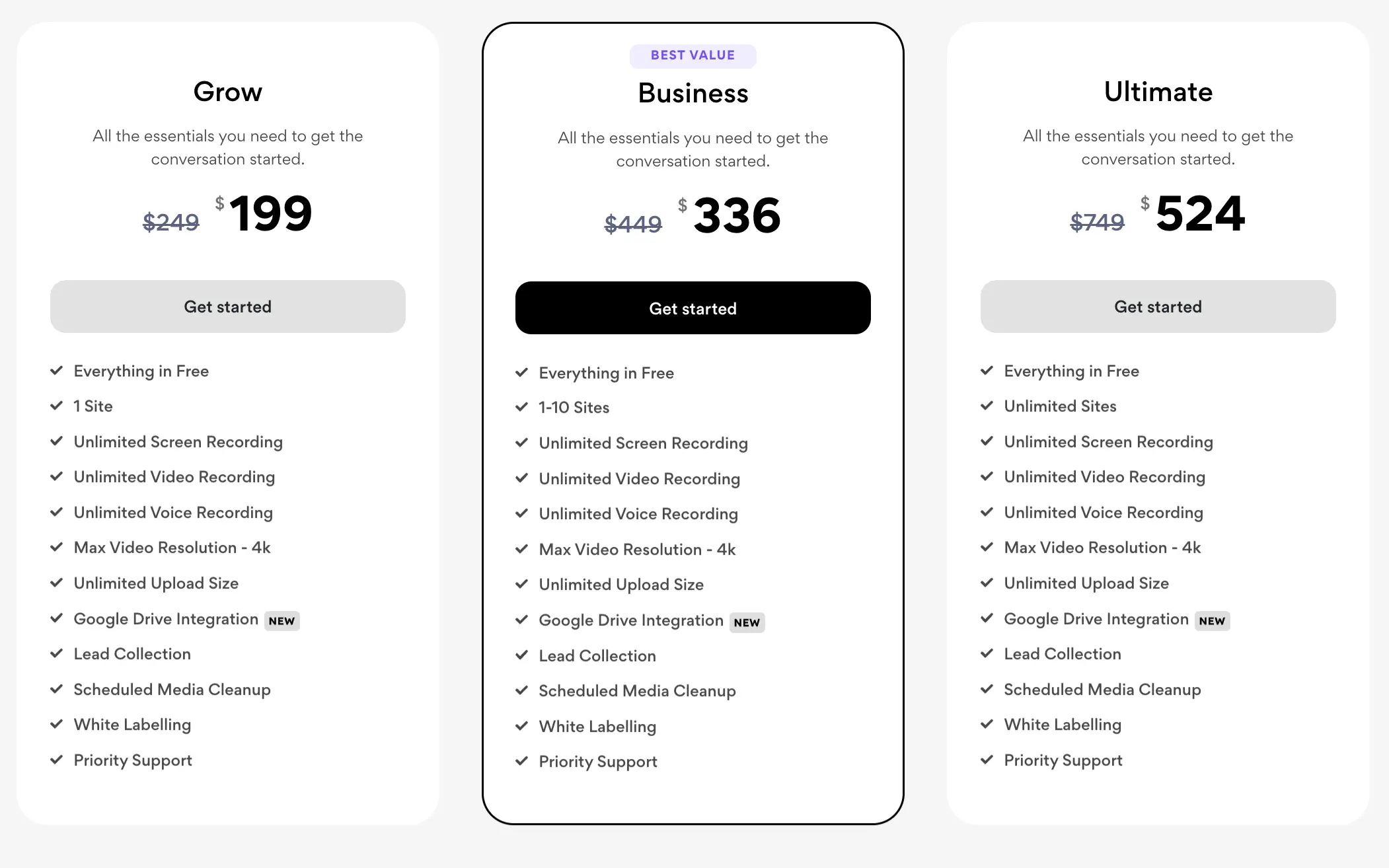 Einpacken
As you saw, it is now possible to improve online customer support in WordPress.
Even though HelpGent is quite new, it won't be long before it becomes one of the key plugins people use for better business outcomes through quality customer support experience.
So go ahead and start using HelpGent. Keep your customers satisfied with reduced efforts to get higher customer satisfaction.
We're excited to offer you a coupon code, CODEREX20
If you use this during the checkout, you'll get an exclusive 20% discount on HelpGent!