Last updated on:

13 mins read
5 Important Benefits Of Virtual Tours In Real Estate WordPress Website
The Real Estate Industry is always lucrative to be part of due to constant business growth.
As a realtor, you probably are aware of the rise in demand for more properties, but more importantly, the huge competition among realtors. Nowadays, there are countless realtors that operate in the same area, and selling properties are getting more and more difficult.
You will probably get an extra edge if you have a property listing website of your own, but many realtors in your area also have one.
So, why will someone buy a house through you? Surely, your reputation isn't the only reason a client will seek your help.
So what can you do to stand out?
The answer is a "virtual tour."
With virtual tours, you can easily show off real estate properties in a realistic way and grab the attention of potential buyers in an instant.
As a realtor, you will get tons of other advantages such as higher closing rates, fewer unnecessary questions about the property, and many more.
In this article, you will learn five important benefits of virtual tours in the real estate industry to help you grow your business.
So let's begin.
What Is a Virtual Tour Of A Real Estate Property?
A virtual tour is a Virtual Reality (VR) environment where your clients can have a life-like experience of your property, from anywhere in the world.
This means that through a virtual tour, you will be able to allow your potential clients to visit a property and experience the surroundings while sitting comfortably at home.
Here's an example of a virtual tour:
Normally, it's difficult to close a sale without a live visit, and even with a virtual tour, a live visit will still be required. But the difference is, after taking a virtual tour, the buyer will have already taken a partial decision on the house and will just want to visit for a final confirmation before negotiating the price.
Apart from that, if you do some research, you will see that people nowadays are looking for easier ways to interact and a virtual tour allows you to create such engagements quite easily.
Let us look at the amazing benefits of using virtual tours in the real estate industry that will let you stay ahead of the competition.
Benefits Of Using Virtual Tours In The Real Estate Business
Virtual Tour in real estate is the latest trend that you can use to bring more visits to your properties.
And it's really easy to create virtual tours in WordPress as your find a brilliant plugin – WPVR.
Let us look at the benefits you can get if you use virtual tours on real estate websites:
1. Best Way To Get Instant Engagement From Potential Buyers
According to Barbara Corcoran, the founder of The Corcoran Group, NY:
Buyers decide in the first eight seconds of seeing a home if they're interested in buying it.
Using normal images can't trigger such interest. Even if you include a lot of high-quality images, a buyer will still not be convinced even 50% without taking a visit.
A virtual tour can change that. In fact, it holds the ability to hook the visitor right away, and keep them exploring for the next 2-5 minutes!
Besides, for any residential or commercial property you promote on your site, you can present it in a more attractive and explorable manner through a virtual tour.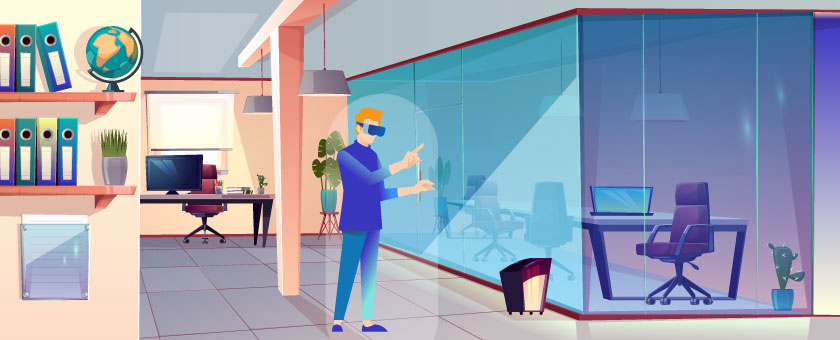 A proper virtual tour will highlight all the rooms and spaces in the house.
Visitors will be able to navigate on their own and move from one room to another, go to all the floors and check out every detail of the house.
Plus, you will be able to include information points where a person can click to get details.
This means that you can inform the viewer of anything exclusive regarding any features or areas of the house.
For example, you could add details on the history of the house and its flooring, wall decorations, etc.
This can be a great way to highlight the property and make it stand out among its listing on other sites.
2. Make Your Efforts Worthwhile And Get Increase Closing Rate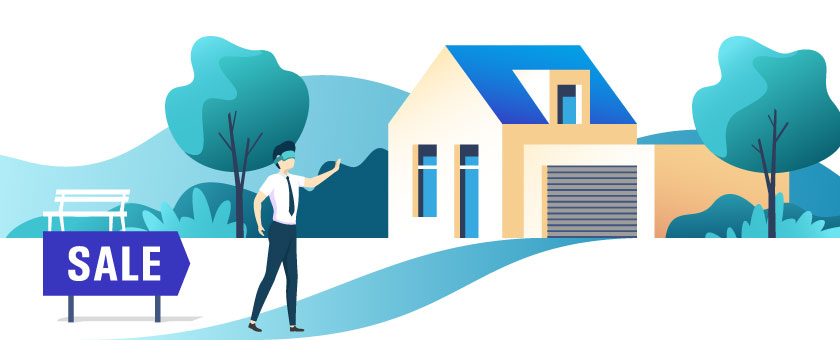 Till now, your website was like any other real estate website, and you did the same hard work that every other realtor does.
You probably get regular calls from people to know more about certain properties and set appointments to visit them.
Now, though this is a good thing, you are ignoring one valuable point. People calling may not be the ideal client you are looking for.
Let me explain.
The people that call you are probably interested. But do keep in mind they don't have a realistic idea of the structure of the property. They are only mildly interested based on the images you provided.
There is a possibility that after visiting, the prospect will not find the property suitable or attractive.
But you will still be investing your valuable time in giving the tour and trying to make a pitch.
Thus, there are tons of cases where people reject your offer as the house didn't seem like what they wanted.
With virtual tours on your site, the clients that contact you already got a great idea about the property and are well aware of how it is organized and structured.
In this case, if a client wants a visit, he/she is probably satisfied with how the property seemed via the virtual tour.
Chances are that after they visit, if the house matches what they saw on the tour, then they will probably make a decision or go for negotiations immediately.
As a result, you won't have to waste away hours giving mildly interested people tours of properties and trying to convince them to buy.
You will mostly be answering calls from potential buyers with greater intent to buy.
To help those potential buyers find the property and do a real-life visit, you need to include a map somewhere within the listing. The easiest way of doing that is using the Google Maps Widget plugin.
This plugin allows you to include a map on a site in minutes.
The number of maps you want to include is unlimited, and so is the number of pins you can put on a map.
All the maps are mobile-responsive, which is great if those potential buyers prefer using their phones over PCs. They are also customizable, so they will fit right into your website design.
What's more, you can use street view, and directions meaning no potential buyers will get lost while finding the property.
3. Virtual Tours Are Cost Effective And Easy To Create
Most people believe that Virtual Tours cost a lot of money and take more time and effort to create. This is why most realtors that know about the advantages of virtual tours are not using them actively.
However, if you own a WordPress site, then it is entirely a different case.
WordPress has an exclusive plugin called WPVR which will help you create a virtual tour without any hassle. (I will give you more details about this plugin at the end of this post.)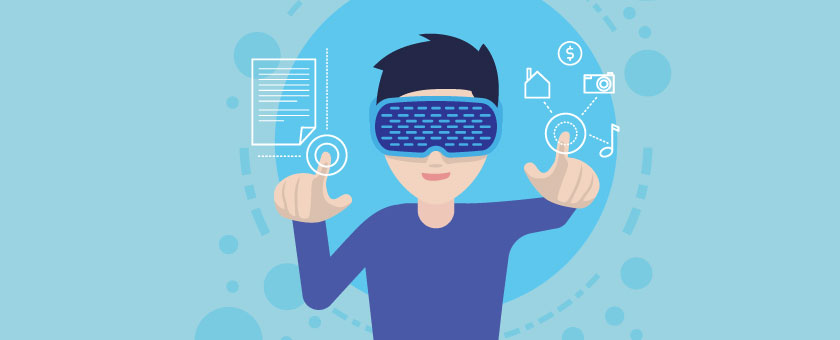 You do not need to hire an expensive production house or camera crews.
If you use the plugin WPVR, you can simply take single 360 panorama images from the center of every room of the house, and you can upload these images in the plugin.
The plugin will help you to link them and turn them into a proper virtual tour.
Thus, creating a virtual tour doesn't require tons of money or need experts to create. And, if you have the 360 images ready, it's only a matter of a few clicks to turn them into a meaningful and engaging virtual tour.
4. People Will Find You More Reliable
Through virtual tours, buyers will not need to visit several properties before finding a suitable one.
They can simply explore the houses by taking virtual tours.
Buyers will only decide to visit places that they feel are properly built and organized according to their requirements.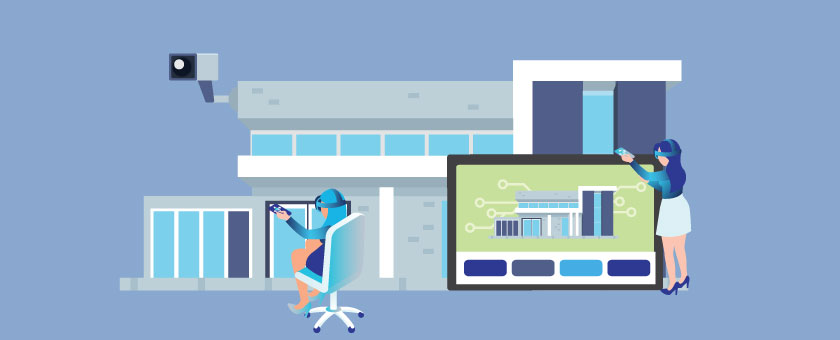 On real estate websites, realtors usually provide several pictures of the house. But it is not enough to create a visual image of how the house actually looks.
If you include virtual tours, buyers will develop a genuine interest in properties. They will feel like they are actually taking a tour of the property and will be able to realize if this is what they are looking for.
Thus people will find your listings more reliable than others.
5. Attract More Customers To Use Your Website
Virtual tours are still very new to many renounced realtors. That's where you get the advantage.
If you include virtual tours for all of the properties on your site, you can easily grab the attention of buyers.
People will find it easier to choose properties from your website, than looking into other listing sites with flat images.
The idea of experiencing the property remotely will definitely attract more people to use your website when looking for properties, over other realtors.
**You can get even more results by sharing your virtual tours on social media groups and pages.
As you can see, adding virtual tours to your strategy will get you more business in the long run. Now, let us look into the WordPress plugin we talked about earlier.
The Best Tool to Create Virtual Tours In WordPress
A WordPress site itself is a plus as you get plugins for almost anything. And it's no different when it comes to creating virtual tours.
WPVR is right now the best virtual tour creator in WordPress which lets you create stunning virtual tours easily, on your own, without spending a fortune.
WP VR – The #1 WordPress Virtual Tour Creator

WP VR is an exclusive WordPress plugin that lets you create amazing virtual tours.
You simply need to provide the plugin with a 360-degree panoramic image, and this plugin will turn that image into a real-life experience.
You can provide images of all the rooms of the house, and then link them to go back and forth from one another.
A person experiencing a virtual tour will be able to look around, zoom in and out where required, and navigate on his/her own.
Show Additional Information About Your Property Inside The Virtual Tour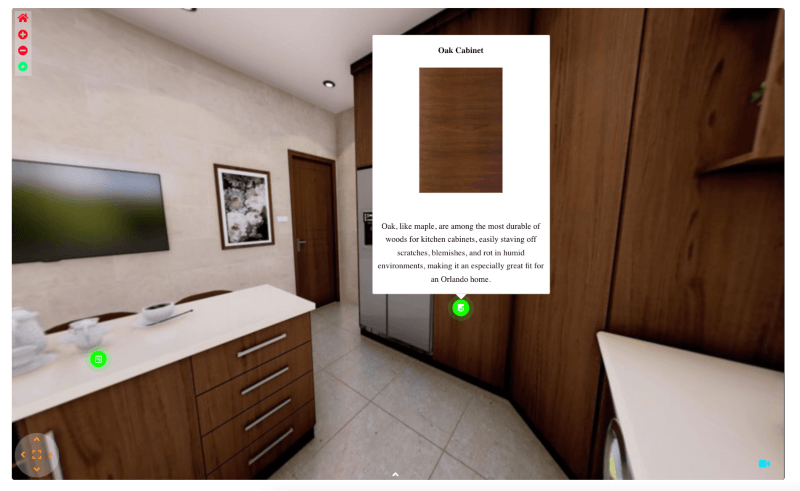 WPVR allows you to add more information about your property.
You can set images, videos, headings, GIFs, and even a combination of these content to tell them more about the property.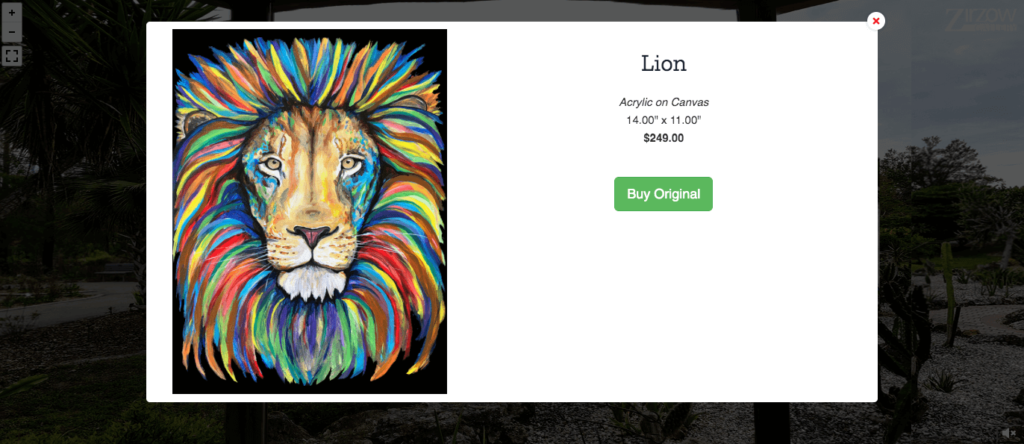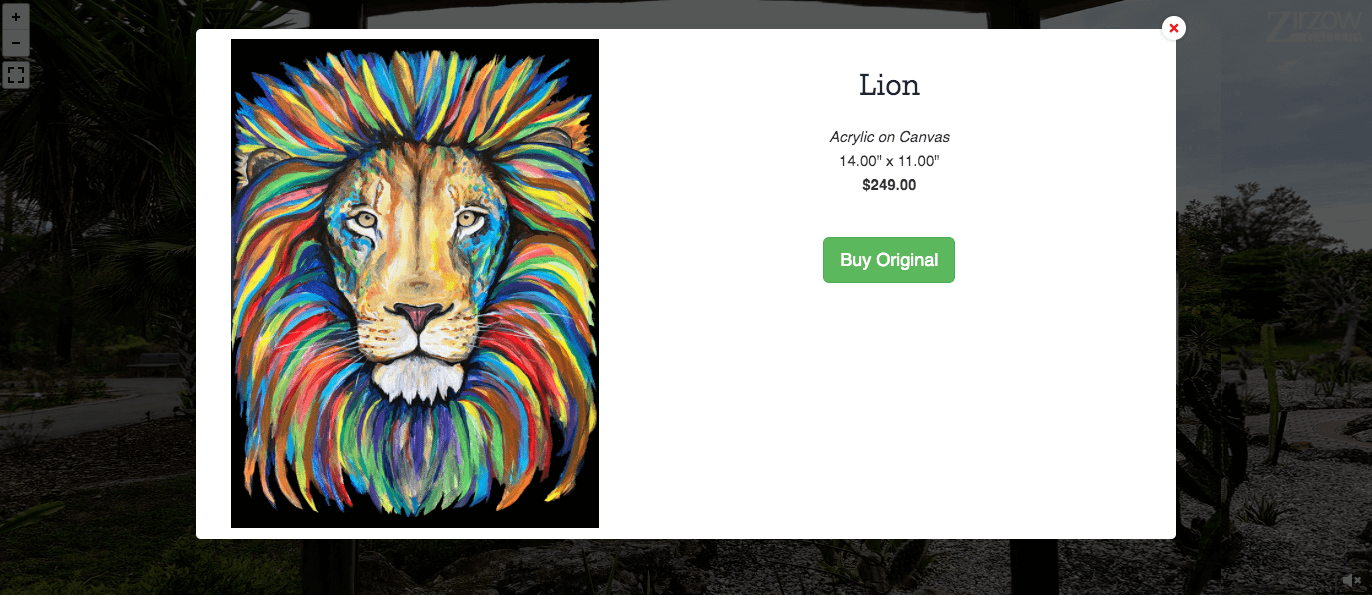 You can also set details with a button and let your viewers take an action (like dropping their contact information).
Explainer Video – Tell Them Yourself About Your Property
Another useful feature of WPVR – The explainer video.
You can record a video – where you're explaining every detail of the property and what utilities your clients will get.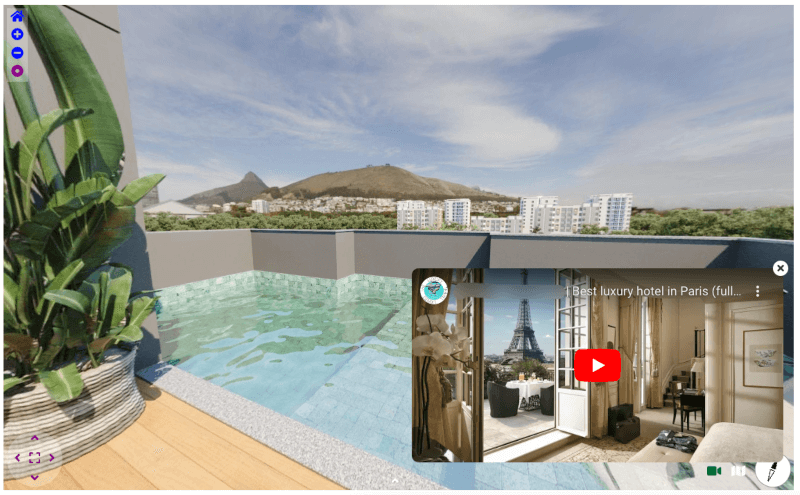 You can also arrange it as a guide to properly experience the entire property.
Where they should go, which part of the tour they should go next, where to click, and what to expect there.
You'll keep your viewers engaged and entertained.
Using this feature, you'll be setting up a pretty solid impression even before you meet them.
Allow Your Viewers A Full Immersive Experience – with The VR Glass Support
This WPVR feature will truly take the virtual experience of your clients to the next level.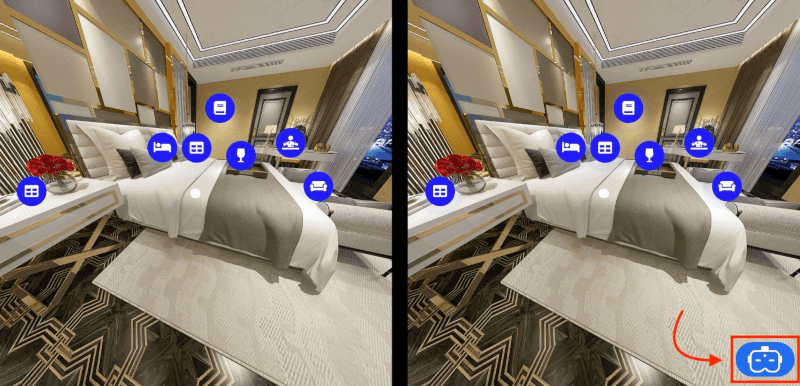 For this, you have to do nothing.
Just after you've created a wonderful virtual tour, activate the VR Glass option for your clients.
They can put on their VR headset and experience the virtual tour of your property.
This will surely make them excited, put a smile on their faces and build up a really positive view towards you.
A Must-Have Overview of Your Property: Interactive Floor plan
As a realtor, you know the importance of the floor plan of a real estate property.
Each and every client will want to see and examine the floor plan of your property at some point.
WPVR allows you to present this floor plan to your clients.
But in a fully interactive way.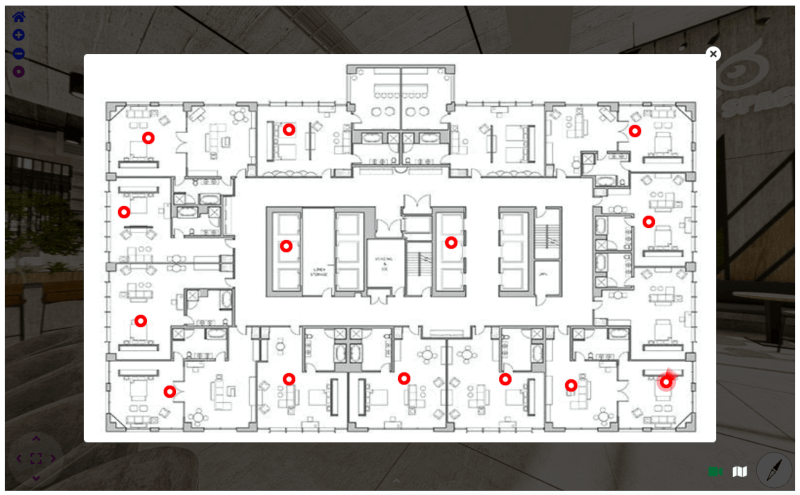 On the WPVR Visual Interactive Floor plan, you can set unlimited pointers.
And connect each of these pointers to a specific 360 image of your property.
That means if your client wants to check a specific spot of the property from the floor plan, they can just click on that spot and view a 360 image of that spot.
How interactive is that?
That's one feature that can help you instantly impress your client.
360 Panorama Gallery: Give A Preview to all Your 360 Degree Images
This is another useful feature where you can enable the panorama gallery and your client can preview all the panorama images in the virtual tour.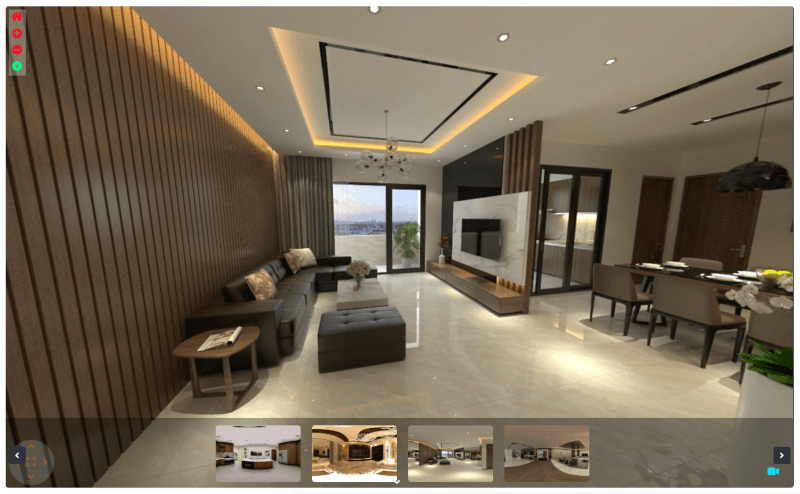 The plugin is easy to use and has detailed tutorials. You do not need to learn any sort of coding and you do not have to be an expert to use the plugin.
Just like the demo virtual tour you've seen above.
You can easily embed the virtual tours on your web page. The plugin generates a tour id and shortcodes for every virtual tour you create.
For ordinary page editors, you can directly apply the shortcodes and the virtual tour will be embedded on your site.
However, the plugin is also Gutenberg-compatible. It creates a block type called 'WP VR'. You simply need to take the tour id and provide it in the block data, and that's it.
The virtual tour will be embedded on your site.
If you use the Elementor page builder, then you will be delighted to know that WPVR also provides a WPVR widget in Elementor.
You can simply drag and drop the widget and provide the tour ID, and that's it. Your virtual tour will be embedded.
Here are the supported Page Builders and Modules for WPVR Virtual Tours:
Shortcode.
WPVR Gutenberg Block.
WPVR Elementor Widget.
WPVR Divi Module.
WPVR Oxygen Element.
WPVR Visual Composer Module.
The plugin interface is self-explanatory and straightforward. However, you can always get help from the tutorials if you get stuck.
If the tutorials are not enough with guidance, you can contact the support team, who are very reliable.
Conclusion
It is only wise to use the best possible solutions and make your website stand out from the competition.
Apart from optimizing your site for speed & SEO, using the right real estate theme, and using all the right real estate listing plugins and widgets, virtual tours in real estate sites can be a game-changer for you.
Hence, it's the right time for you to start taking advantage of the benefits of Virtual Reality real estate tours and use their potential to expand your clientele.
Or, if you want to give it a try first, you may use this to create a virtual tour.
So go ahead and start using virtual tours today. Take your real estate business to the next level and give your clients the best experience ever to close more deals.
---
You can also read this complete guide on how to create a virtual tour to:
-> Gain in-depth knowledge on a virtual tour.
-> Learn to take proper 360 panoramic images.
-> Get a step-by-step guide on creating a virtual tour from scratch.