Last updated on:

14 mins read
5 Important Benefits Of Virtual Tours In A Real Estate WordPress Website
The Real Estate Industry is always lucrative to be part of due to constant business growth.
As a realtor, you probably are aware of the rise in demand for more properties, but more importantly, the huge competition among realtors. Nowadays, there are countless realtors that operate in the same area, and selling properties are getting more and more difficult.
You will probably get an extra edge if you have a property listing website of your own, but many realtors in your area also have one.
So, why will someone buy a house through you? Surely, your reputation isn't the only reason a client will seek your help.
So what can you do to stand out?
The answer is a "virtual tour."
With virtual tours, you can easily show off real estate properties in a realistic way and grab the attention of potential buyers in an instant.
As a realtor, you will get tons of other advantages such as higher closing rates, fewer unnecessary questions about the property, and many more.
In this article, you will learn five important benefits of virtual tours in the real estate industry to help you grow your business.
So let's begin.
What Is a Virtual Tour Of A Real Estate Property?
A virtual tour is a Virtual Reality (VR) environment where your clients can have a life-like experience of your property, from anywhere in the world.
This means that through a virtual tour, you will be able to allow your potential clients to visit a property and experience the surroundings while sitting comfortably at home.
Here's an example of a virtual tour:
Normally, it's difficult to close a sale without a live visit, and even with a virtual tour, a live visit will still be required. But the difference is, after taking a virtual tour, the buyer will have already taken a partial decision on the house and will just want to visit for a final confirmation before negotiating the price.
Apart from that, if you do some research, you will see that people nowadays are looking for easier ways to interact and a virtual tour allows you to create such engagements quite easily.
Let us look at the amazing benefits of using property virtual tours in the real estate industry that will let you stay ahead of the competition.
Benefits Of Using Virtual Tours In The Real Estate Business
Virtual Tour in real estate is the latest trend that you can use to bring more visits to your properties.
Let us look at the benefits you can get if you use virtual tours on real estate websites:
1. Best Way To Get Instant Engagement From Potential Buyers
The common practice of most realtors when listing houses is to use a lot of images of the house to try and attract potential buyers.
However, using normal images won't be enough to connect with buyers. Even if you include a lot of high-quality images, a buyer will still have doubts regarding how the house is structured and constructed in the neighborhood.
Sure, they may browse through the images, but they will probably move on to the next listing without giving it a proper thought.
According to Barbara Corcoran, the founder of The Corcoran Group, NY,
"Buyers decide in the first eight seconds of seeing a home if they're interested in buying it."
Even though Barbara is talking about a live visit, what if you could get the same output online?
That's exactly what a virtual tour can help you achieve. A well-crafted virtual tour will give the buyers a more realistic idea about the house. This will help to hook the visitor right away, and keep them exploring for the next 2-5 minutes!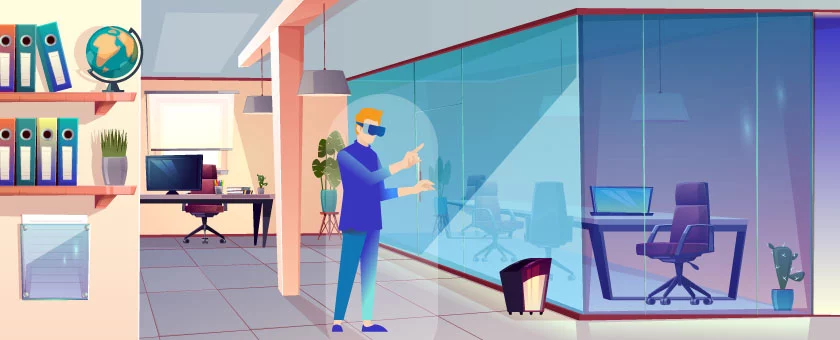 A proper virtual tour will highlight all the rooms and spaces in the house.
Visitors will be able to navigate on their own and move from one room to another, go to all the floors, and check out every detail of the house.
Plus, you will be able to include additional information in the tour as tooltips or on-click content. This means that you can inform the viewer of anything exclusive regarding any features or areas of the house.
For example, you could add details on the history of the house and its flooring, wall decorations, etc.
This can be a great way to highlight the property and make it stand out among its listing on other sites.
Whether it is for a residential property or commercial property, a virtual tour will let you offer an engaging experience to potential buyers and get them more attracted to the property.
2. Make Your Efforts Worthwhile And Get Increased Closing Rate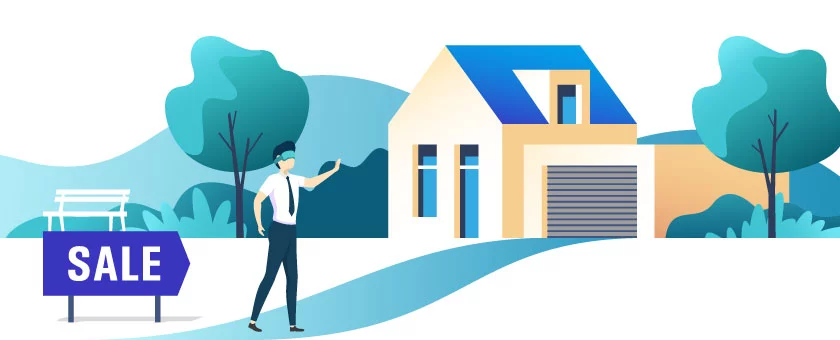 Till now, your website was like any other real estate website, and you did the same hard work that every other realtor does.
You probably get regular calls from people to know more about certain properties and set appointments to visit them.
Now, though this is a good thing, you are ignoring one valuable point. People calling may not be the ideal client you are looking for.
Let me explain.
The people that call you are probably interested. But do keep in mind they don't have a realistic idea of the structure of the property. They are only mildly interested based on the images you provided.
There is a possibility that after visiting, the prospect will not find the property suitable or attractive.
But you will still be investing your valuable time in giving the tour and pitching your offer.
Thus, there are tons of cases where people reject your offer as the house didn't seem like what they wanted.
With virtual tours on your site, the clients who contact you already have a great idea about the property and are well aware of how it is organized and structured.
In this case, if a client wants a visit, he/she is probably satisfied with how the property seemed via the virtual tour.
Chances are that after they visit, if the house matches what they saw on the tour, they will make a positive decision or go for negotiations immediately.
As a result, you won't have to waste hours giving property tours to mildly interested prospects and trying to convince them to buy.
You will mostly be answering calls from potential buyers with greater intent to buy.
After someone finds a property attractive, it's always best to make it easier for buyers to find itd location for research. In this case, you may include a Google Map location for the property using the Gmapswidget. This plugin will allow you to include unlimited mobile-responsive maps on your site in minutes with extensive customization and Google Street View support.
3. Property Virtual Tours Are Cost-effective And Easy To Create
Most people believe that Virtual Tours cost a lot of money and take more time and effort to create. This is why most realtors who know about the advantages of virtual tours are not using them actively.
However, if you own a real estate WordPress site, then it is entirely a different case.
WordPress has an exclusive plugin called WPVR which will help you create a virtual tour without any hassle. (I will give you more details about this plugin at the end of this post.)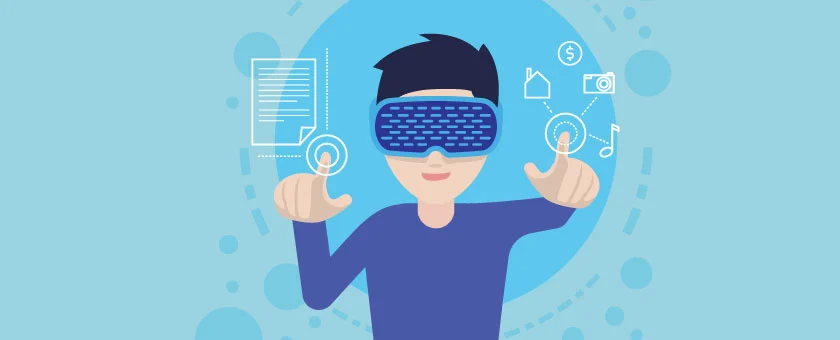 You do not need to hire an expensive production house or camera crews.
If you use WPVR, you can simply take 360 panorama images from the center of every room of the house, and upload these images in the plugin. WPVR will turn these images into a 360 virtual environment.
You will be able to link the scenes between each other to make them into proper virtual tours.
The plugin will cost less than $7 a month. The only initial expense you will need is to buy a 360 camera (although many often use their iPhones to capture the panoramas.)
Thus, creating a virtual tour doesn't require tons of money or need experts to create. And, if you have the 360 images ready, it's only a matter of a few clicks to turn them into a meaningful and engaging virtual tour.
4. People Will Find You More Reliable
Through virtual tours, buyers will not need to visit several properties before finding a suitable one. They can simply explore the houses by taking virtual tours.
The realistic experience will make them feel like they are actually taking a tour of the property and help develop a genuine interest in properties.
So, buyers will only decide to visit places that they feel are properly built and organized according to their requirements.
Thus people will find your listings more reliable than others.
5. Generate Potential Leads For Further Property Promotions
Often, people aren't ready to make a decision even if they find a house that suits them. It can either be the case that they are exploring other neighborhoods or have different budgets. Many also explore without a buying intention just to explore houses to buy a month or two later.
In these cases, it's best if you can collect their contact information. It's clear that they won't make an instant decision. So you may use email marketing to nurture them and convince them to buy this property or a different property with similar features in the near future.
The latest virtual tour software allows you to place a contact form or a booking form right on the virtual tour. If a person is not sure if he is ready to purchase or not, he may contact you or book a call with you to get rid of his doubts.
For people who want to purchase later, they may drop a note to reach back to them after a couple of months if the house is still available
This way, you will have real estate leads to work on, and your buyers will have a way to communicate with you before making a decision.
Additional Benefit: Great Tool To Attract More Visitors
Besides being a great tool to convert potential buyers, virtual tours are also quite attractive in general.
If you have a great virtual tour created on your website, you may share it on social media for others to explore. This will help to get. a lot of traffic and among these visitors, you may end up getting potential buyers.
However, we recommend you only do this when you are selling a luxury home or a commercial property where the profit margins are higher. Doing it for ordinary listings will increase your hosting cost with higher traffic and reduce your ROI.
Tips:
Once you place a virtual tour on your site, you also need to work on getting traffic to your site and make the experience seamless. In this case, you may optimize your site for speed and SEO along with the right listing plugin and a suitable real estate theme. These along with your virtual tours will help captivate potential buyers effectively.
As you can see, adding virtual tours to your strategy will get you more business in the long run. Now, let us look into the WordPress plugin we talked about earlier.
The Best Affordable Tool to Create Virtual Tours In WordPress
If you run a real estate listing site via WordPress, you already have great benefits thanks to all the available plugins to achieve almost anything. And it's no different with virtual tours.
WPVR right now is the best virtual tour creator in WordPress which lets you create stunning virtual tours easily, on your own, without spending a fortune.
WP VR – The #1 WordPress Virtual Tour Creator

WPVR lets you create amazing virtual tours without any technical coding skills.
You simply need to provide the plugin with a 360-degree panoramic image, and this plugin will turn that image into a real-life experience.
You can provide images of all the rooms of the house, and then link them to go back and forth from one another. And if you use high-quality images, it will be almost like a real house tour.
Using a good real estate photo editing tool could come in handy to maintain high quality.
A person experiencing a virtual tour will be able to look around, zoom in and out where required, and navigate on his/her own.
However, that's not all. WPVR comes with several features to make your virtual tour more engaging.
1. Show Additional Information About Your Property Inside The Virtual Tour
The plugin will let you place tooltips and on-click content to provide additional and interesting information about the property.
You can set images, videos, headings, GIFs, and even a combination of these content to tell them more about the property.
You can also set details with a button and let your viewers take action (like dropping their contact information).
Here are a couple of examples: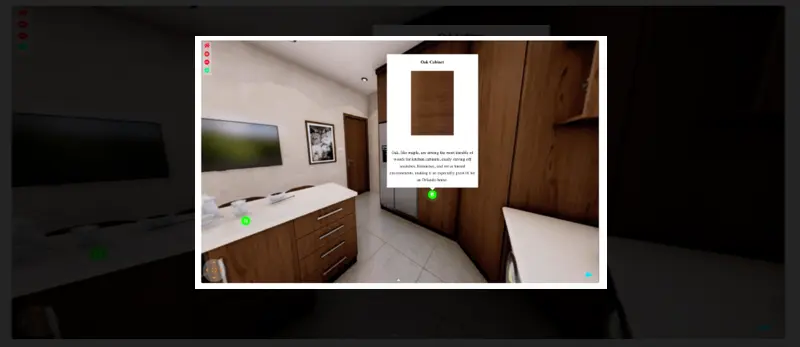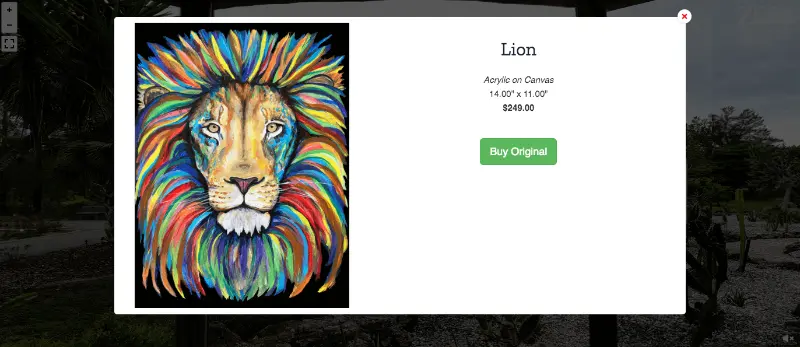 лув
2. Explainer Video To Introduce Yourself And Greet Your Visitors
Another useful feature of WPVR is the explainer video.
You can record an introductory video and embed it in the tour as a mini video so that whenever a person is ready to visit, they get a warm welcome from you.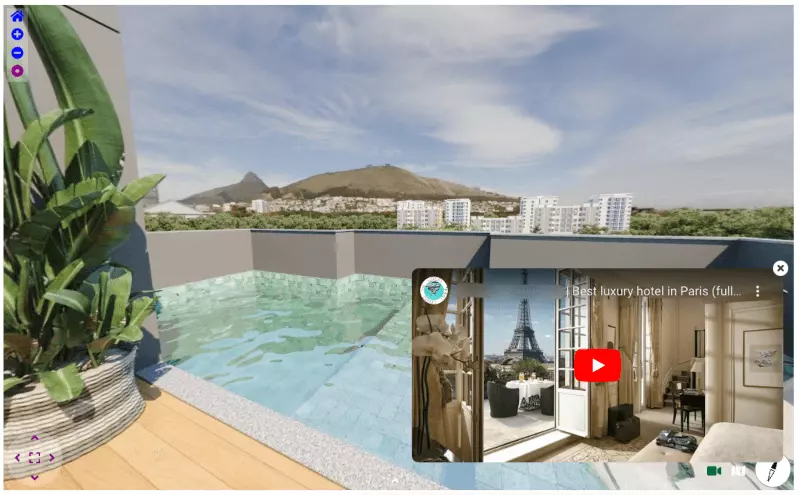 You can also arrange it as a guide to properly experience the entire property with instructions on what they should be excited about and the best features of the house.
This will make the experience even more life-like and create a good impression about your services.
3. Interactive Floow Map Of Your Property
You may also include a floor map of your property so that the visitor can get a birds-eye view of the architecture of the property and understand their location in the property when moving between multiple scenes.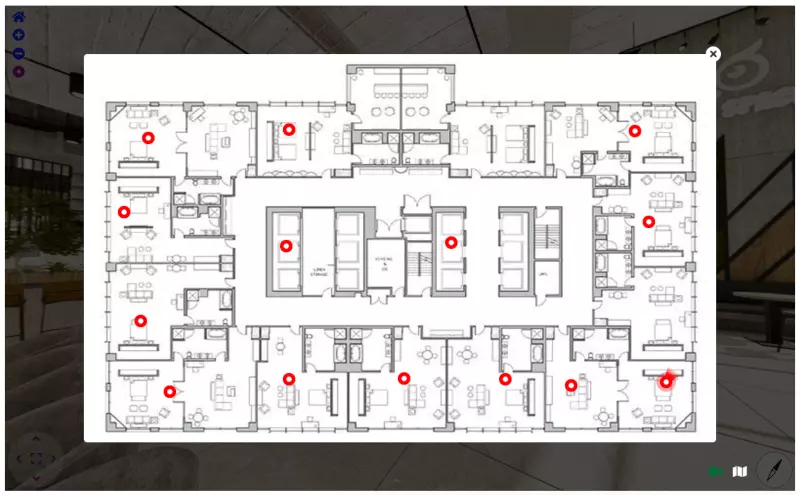 Apart from these, you will get several other useful features which include:
Company information embedding
Embedded lead form or contact form
Custom navigation controls
Background music
Virtual tour scene gallery
and many more.
The plugin is easy to use and has detailed tutorials. You do not need to learn any sort of coding and you do not have to be an expert to use the plugin.
On top of that, you will be able to embed your real estate virtual tours anywhere on your website using shortcodes or a block/widget in your page builder.
WPVR Pricing
As we have mentioned earlier, WPVR is super cost-effective compared to the value you can get by using virtual tours.
The plugin has the following pricing plans:
WPVR Free (on WordPress repo)
Annual Plans: 23

Starter – $6.67 per month (billed annually)
Pro – $14.17 per month (billed annually)
Agency – $22.5 per month (billed annually)
Lifetime Plans:

Starter – $249.99 (one-time fee)
Pro – $449.99 per month (one-time fee)
Agency – $649.99 per month (one-time fee)
As you can see, you may try out its free version to experience the basic features before choosing to upgrade to premium.
Conclusion
As you can see, real estate virtual tours can help you connect with more potential buyers and close more deals with much less effort.
Hence, it is only wise to use the best possible solutions and make your website stand out from the competition.
So go ahead and start leveraging the benefits of virtual tours to sell more properties.
If you haven't already,
---
You can also read this complete guide on how to create a virtual tour to:
-> Gain in-depth knowledge on a virtual tour.
-> Learn to take proper 360 panoramic images.
-> Get a step-by-step guide on creating a virtual tour from scratch.