Last updated on:

7 mins read
Optimize Local SEO For Your Online Store And Increase Sales [2023]
Did you know selling products locally and optimizing local SEO can boost your online sales?
Well, the recent upsurge in online business has made changed how products are sold. A seller can now work from home with no physical appearance whatsoever and still achieve high sales.
Now, sellers can use third-party warehousing or dropshipping, and they do not have to bear the rent of a brick-and-mortar storefront anymore.
You might ask if being "local" has any benefit when you are selling products online. Well, guess what, being a local seller will favor you a lot, even if your business solely operates online.
Today, I'll explain why being a local seller is profitable and how you need to optimize your online store for local SEO.
Let's dive in right now.
1. Focus On Location-Based Mobile Searches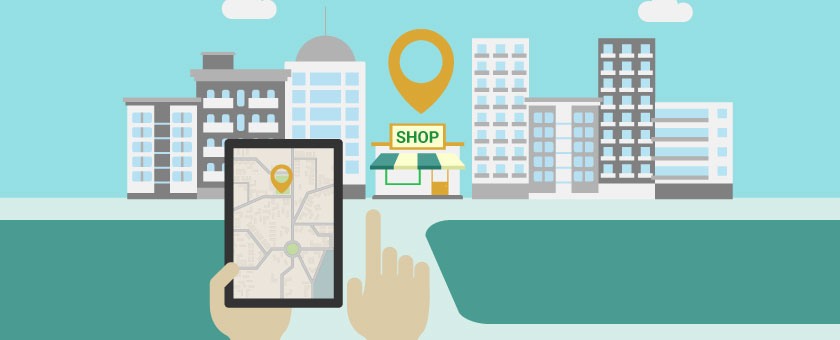 Currently, more than 50% of all searches occur on mobile devices, and nearly one-third of these searches are location-based.
This is because, nowadays, almost all mobile devices have a GPS tracking system. Google can use this GPS data to draw inferences and produce more relevant results.
For example, if you search for "grocery store" on your smartphone, you will get results that mostly include nearby high-rated grocery stores.
So what happens is that the basic search strings are appended by Google along the way, with location getting thrown in (i.e., along with "grocery store" essentially returning results for "grocery store in [your location]."
To rank more locally, you need to produce location-specific content and rank for location-specific keywords, for example, 'grocery stores in Manchester', rather than just 'grocery stores.' (I will tell you why it is not a good idea to rank for general topics for local SEO, as you read along at a later point.)
2. Leverage Authority Review Sites For Local Reviews
There are review compilers like Yelp and TripAdvisor, which allow users to search businesses via niche and location. Prospects will readily trust businesses with good reviews found on these authority sites.
It helps if you have a physical location along with your online store. Then you can register your business on these sites and can expect to get more prospects.
However, you need to focus on picking up good reviews. Review signals are thought to affect Google's rankings. So a bad review on a site like Yelp can negatively impact you in two ways:
Discourage Yelp visitors to trust your business.
Lower your rankings on Google SERPs.
These are great to improve your local SEO performance.
3. Optimize Local SEO For Google's Algorithm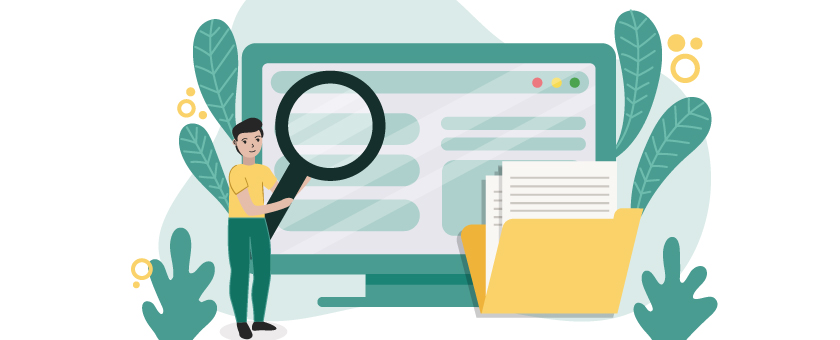 Search engine crawling has been redesigned many times over the years, and it will continue to improve. In spite of being updated so many times, Google's algorithm is still not humane. It needs you to point out a lot of things for accurate crawling.
Your store could exclusively serve your local area, only distributing within a small region, but still, get no recognition for it in the rankings. All because you did not state it to Google in the right way.
Here is a redirection plugin you can use to optimize your site's SEO for Google's algorithm by solving redirection issues, 404 errors, and other overlooked issues.
You need to keep in mind that Google pays attention to how you present your store. It might be a local store, but do you market it as a local store? The point is, don't sit back and expect the Google algorithm to figure everything out without you needing to state it.
If you want to get more local traffic, you may make it clear to Google in the following ways:
Fill in your Google My Business page and identify the local area(s) you operate in
Rank for location-specific keywords
Write contents with your location in the heading
Illustrate your content with region-specific imagery
The more you talk about your location, the more it will be considered a crucial part of your business.
A good SEO agency from your location can help you achieve it.
4. Rank More Easily With Location-Specific Keywords
It is a difficult task to compete with top brands in online search engines based on generic keywords.
For example, ranking on the generic keyword "bookstore" will be difficult. There are tons of popular multinational stores that are ranked well under this keyword. If your store is still new, then ranking on this keyword will be too difficult.
However, you might be among the best bookstores in your region. This is an excellent opportunity to rank if you chose to rank with location-specific keywords.
Let's say you have an online store that delivers in Manchester. Now, consider writing content on the topic 'making cheap meals.' This is not a good idea to rank for since there are tons of high-authority sites ranking for this keyword all over the world.
However, if you write an article called 'Budget Eating in Manchester,' or 'Where To Find Cheap Ingredients In Manchester,' you will have a better chance to get local traffic since there are a limited amount of businesses in your area that rank on these topics.
The fact is, even if you sell globally, it is better to be more location-specific, i.e., optimized on local SEO for your website content in order to get more traction. Creating and ranking for local content is much easier than ranking for general keywords.
5. Local Sales Will Generate Lasting Profit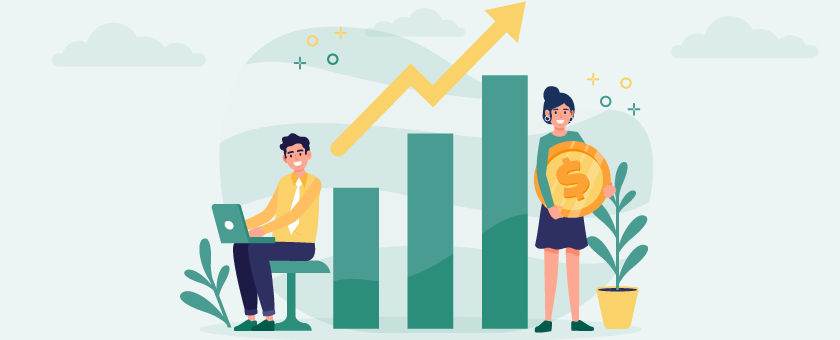 Finally, this is the most crucial reason why you should optimize your online store for local traffic. There are three simple benefits that all online stores long for:
First, it is easy to fulfill orders locally at a low cost. Whether you deliver or use a click-and-collect scheme, you will not have to spend much on completing a given order.
You will even be able to offer free shipping or cut down on shipping fees and still maintain a healthy profit margin.
Second, it is easier to get loyal and dedicated customers. If you can impress someone who lives in your area, they will keep coming back to you out of regional trust and convenience.
One reason for this is that ordering from a local or national retailer assures the buyer of some kind of in-person support in case something goes wrong.
Third, local businesses are great for generating referrals (if you don't already have a referral program, you need to implement one). People like to let their friends and family members know about the businesses they prefer. Since people will recognize you locally, referrals will be much easier.
You can even improve your local SEO by hosting some local events. Run a weekend stall in a busy area, and talk to local people about what you offer, encouraging them to follow you on social media and visit your website.
Bonus: Display Rich Snippets to Increase Click-through Rate
Google uses schema to create "rich snippets" that display key information such as user ratings on the search results page.
When your pages have rich snippets the click-through rate from Google search results increases instantly.
To implement schema makeup in your user reviews and ratings you can use StarCat Reviews WordPress plugin. "
And as a small local business, you can focus on video conferencing as well.
Conclusion
With location-tagged mobile searching now being the most common variety, and huge international retailers dominating the rankings for generic search terms, it's clear that online sellers face a huge struggle to stand out without optimizing for local traffic.
You can also take advantage of promoting on Google Shopping and take advantage of their Geo-location tracking option. Here's a guide on how you can set up and upload products on Google Merchant Shop.
If you are rooted in a particular location in any sense, like:
You have an office there
Your distribution network is based there
You live there
And if you see sufficient demand
Then turn your online store into a local business and optimize it with local SEO. It will help your business grow much more easily.
---
Special thanks to Kayleigh Alexandra for her helpful contributions to this article.
Contributing Author Bio:
Kayleigh Alexandra from MicroStartups is a writer and small business owner. She is an expert in all things content, freelance, marketing, and commercial strategy.