Laatst bijgewerkt op:

8 min. lezen
How To Use Real Estate Floor Plans In Virtual Tours To Captivate Clients [2023]
When selling houses, you will see that one of the major reasons your buyers may reject a house is due to the way the property was planned or built.
For many clients, it's important that they are able to find a home that will resemble their desired house plan.
As a result, if you are using virtual tours to showcase properties, you should consider including real estate floor plans in the tours.
It will not only make a tour more interesting but also help eliminate any confusion about the architecture of the house. Plus, you will get a few additional benefits that will help you impress clients even more.
Today, you will learn how to add a floor map to your virtual tour to enhance the overall experience of your visitors.
In this article, you will learn,
The key benefits of using house plans with virtual tours,
how to embed a real estate floor plan into your property virtual tour,
examples of great floor plans with virtual tours.
Laten we beginnen.
Benefits of Using Real Estate Floor Plans With Virtual Tours
Virtual floor plans nowadays will provide potential buyers with an immersive and interactive experience to explore properties and gain a deeper understanding of their layouts. And if you can combine your virtual tours with floor plans, it will take the experience to the next level.
Following are some of the key benefits of using real estate floor plans with virtual tours.
1. Clear Property Plan & Layout For Better Decision-Making
The main benefit of using real estate floor plans is to ensure buyers get a clear idea about the layout of the house.
Normally, when you have images or a video, you are only looking at the house from a certain angle and can't really imagine how it may be in reality.
When it comes to a virtual tour, yes, you get a near-perfect idea about the scene you see. But again, you can't accurately guess the directions and the layouts of how each scene is connected to the other in real life.
A floor plan solves this problem. While taking the tour, if a person can get a glance at the interactive floor plan and understand where he is in the house, it will make it much easier for buyers to decide if this is what they are looking for.
For example, a family considering a property can better visualize if the bedrooms are located close to each other or apart, the kitchen is conveniently situated, and there's a logical separation between private and communal spaces.
Hence, it will help buyers make decisions more confidently. And you are less likely to get a deal rejected due to the layout of the house.
2. Maps Out The Important Spots In Your Virtual Tour
In the floor map, you may name the rooms and areas available in the tour. You may leave pointers to indicate the spots from where visitors will be observing the view.
You may also contrast color the areas that you want the visitors to visit, i.e., the specialty of the property.
This could be maybe the dining room, or maybe the swimming pool area, or even the balcony to get a soothing view outside. This approach will work really well for furnished homes or luxury homes.

So, basically, you may use this as another way to connect with potential buyers.
3. Makes Navigation Easier With Click To View Scene
Modern floor maps in virtual tours allow you to add hotspots on the map, which people can click to visit that scene directly.

This helps to attract buyers who are more concerned about specific rooms in the house.
For example, many want to make sure they get a spacious kitchen before all else. Hence, you may allow them to visit the kitchen just by clicking on the map.
4. Avoid Misunderstandings With Room Dimensions & Directions
A virtual does create a very realistic environment for the buyer, but it still doesn't answer a few important questions the buyers may have.

For example, a buyer may wonder about the dimensions or measurements of the rooms.
That is something you can cover in the real estate floor plan. You may easily add the measurements of each side of the rooms/scenes on the map, thus removing such confusion.
The directions could be another piece of information that you can include on the floor plan.
5. Define the Authenticity Of Your Listings
The use of real estate floor plans in your virtual tours will act as a psychological trigger and help you gain authority.
Having The floor maps will create a sense of authenticity. People will believe that you are more trustworthy with the listings as you even have access to the floor plans.
This will make it easier for people to choose you over your competitors.
Pro Tip: You can collect the floor plan from the owner or have someone inspect the house and prepare one for you. Do not use fake floor plans. It will rather make you lose potential clients.
How To Embed Real Estate Floor Plans To Your Virtual Tours
The ability to add a real estate floor plan to your virtual tour will really depend on what tool you are using to create your virtual tours.
Some tools have this feature built-in, while for others, you may need to customize it into the tours or compromise and use a floor map as an image below the virtual tours on a web page.
We highly recommend you choose a virtual tour software that has an interactive floor plan feature that allows you to connect the map to the virtual tour via hotspots and indicates the location of the currently viewed scene on the map.
In WordPress, you will find WPVR, which allows you to create and embed high-quality virtual tours on your website, along with interactive floor plans.
Here's how you can craft a virtual tour along with a real estate floor plan using WPVR.
1. Create A Virtual Tour Using WPVR
First, you need to upload 360 panoramic images, which WPVR will convert into a virtual environment.
Next, connect the scenes to each other to make it into a complete tour of the house.
And finally, customize the tour with more details such as company information, tooltips, additional details on the house, and booking forms.
~ Here's a simple guide to creating a Real Estate Virtual Tour To Increase Property Sales ~
2. Enable & Upload The Real Estate Floor Plan
Once you have the tour ready, it's time to add the virtual tour house plans.
First, go to WPVR settings and enable the floor plan feature.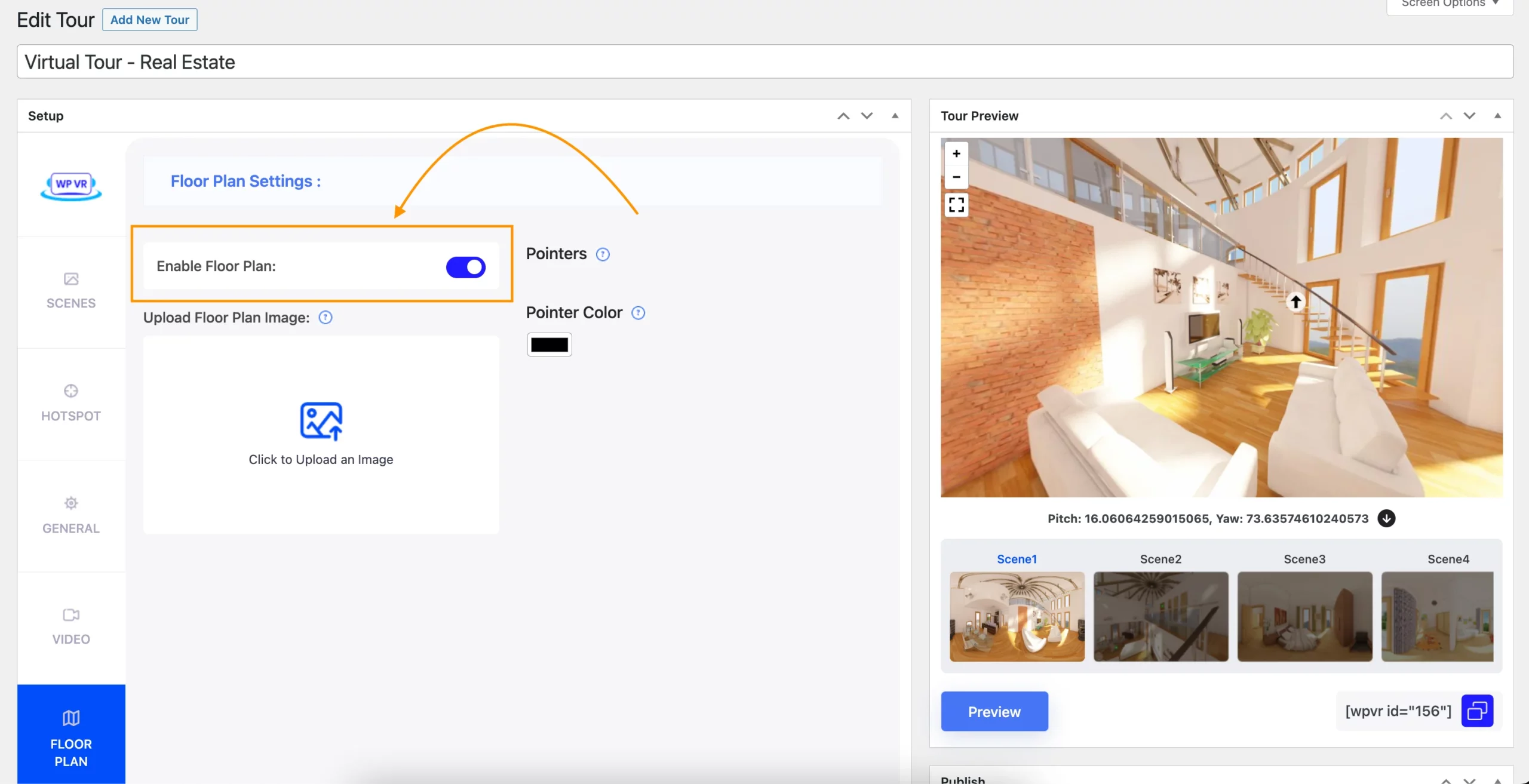 Next, upload the real estate floor map.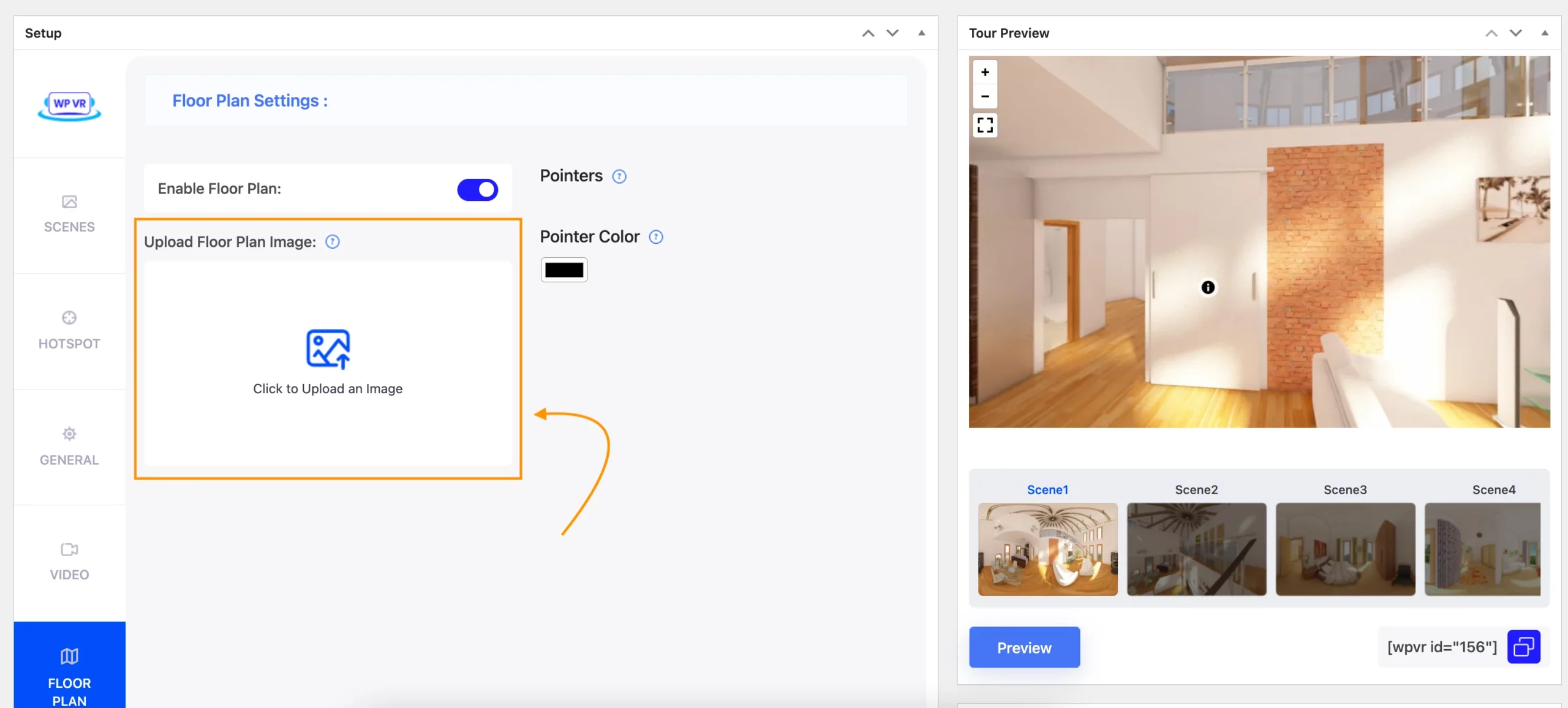 Then, set up hotspots and connect them to the associated scenes in the tour.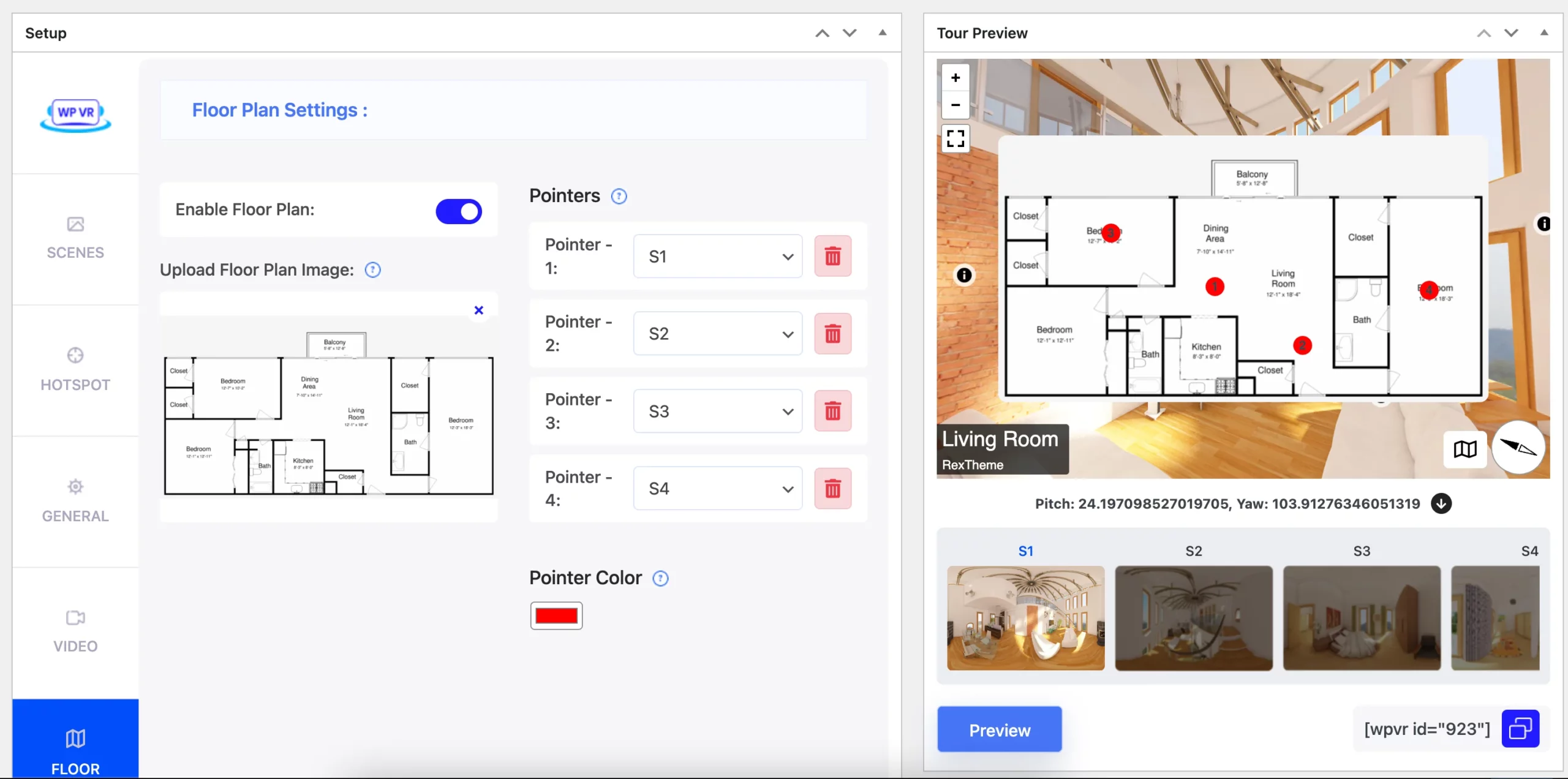 Here's a video guide in case you need more help,
3. Embed Your Virtual Tour On The Website
Now that you have your floor plan virtual tour ready, you may easily embed it on any page on your website using shortcodes or widgets in one of the supported page builders.
For example, if you use Elementor, you may use the WPVR widget from Elementor to place the tour on a page, which you may link on your listing page for the associated house for sale.
~Here's how you can easily embed a WPVR virtual tour anywhere on your WordPress site.
Examples Of Floor Plans With Virtual Tours
1. Interactive Floor Plan by WPVR
Following is an example of a virtual tour with a real estate floor plan that was created using WPVR. Go through the tour and explore how amazing this virtual tour is and how engaging this interactive floor map is.
2. Property Map Showcase by Zillow
You've surely heard of Zillow. Here's how they present the floor maps with virtual tours.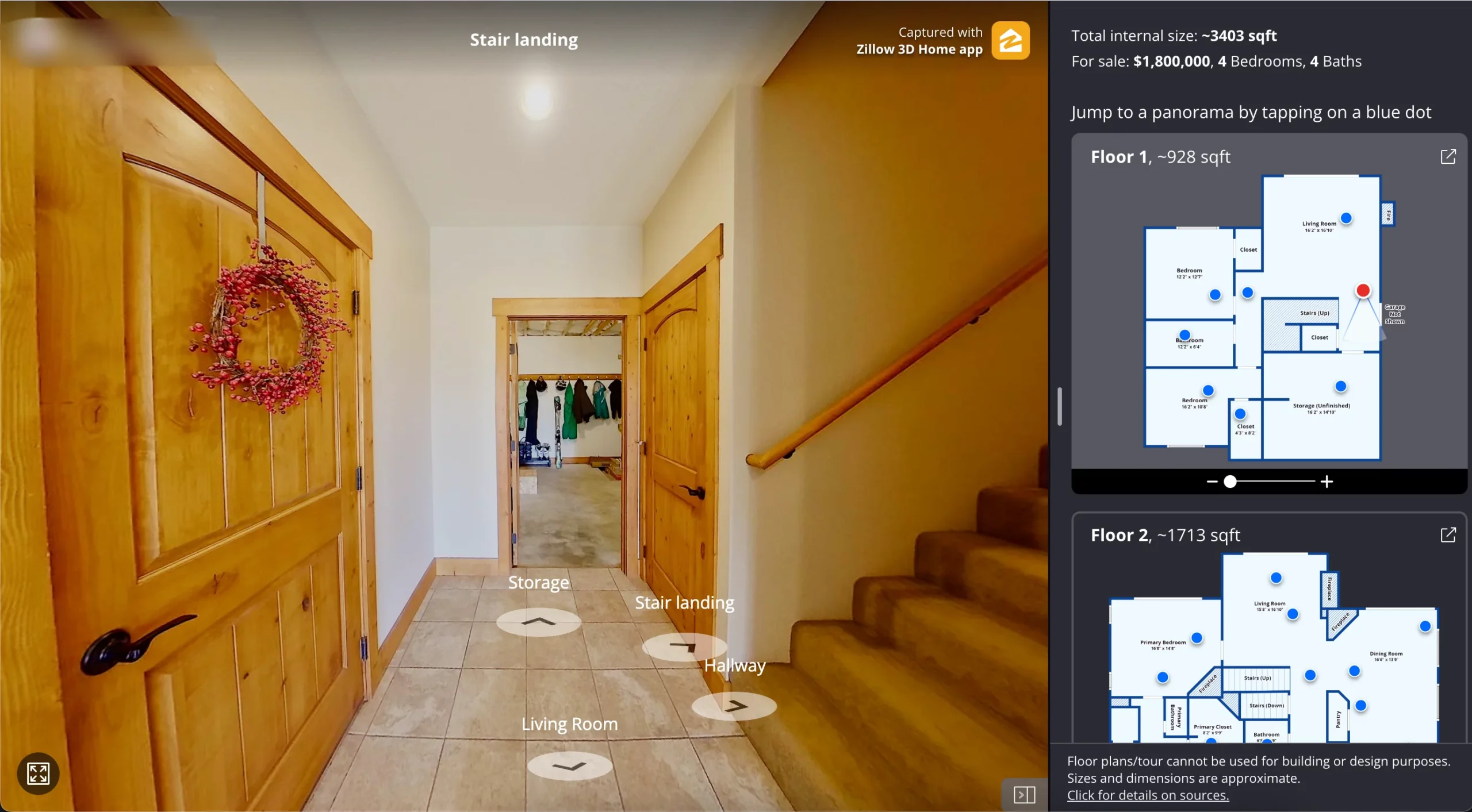 3. Basic House Plans With Virtual Tours by Panoee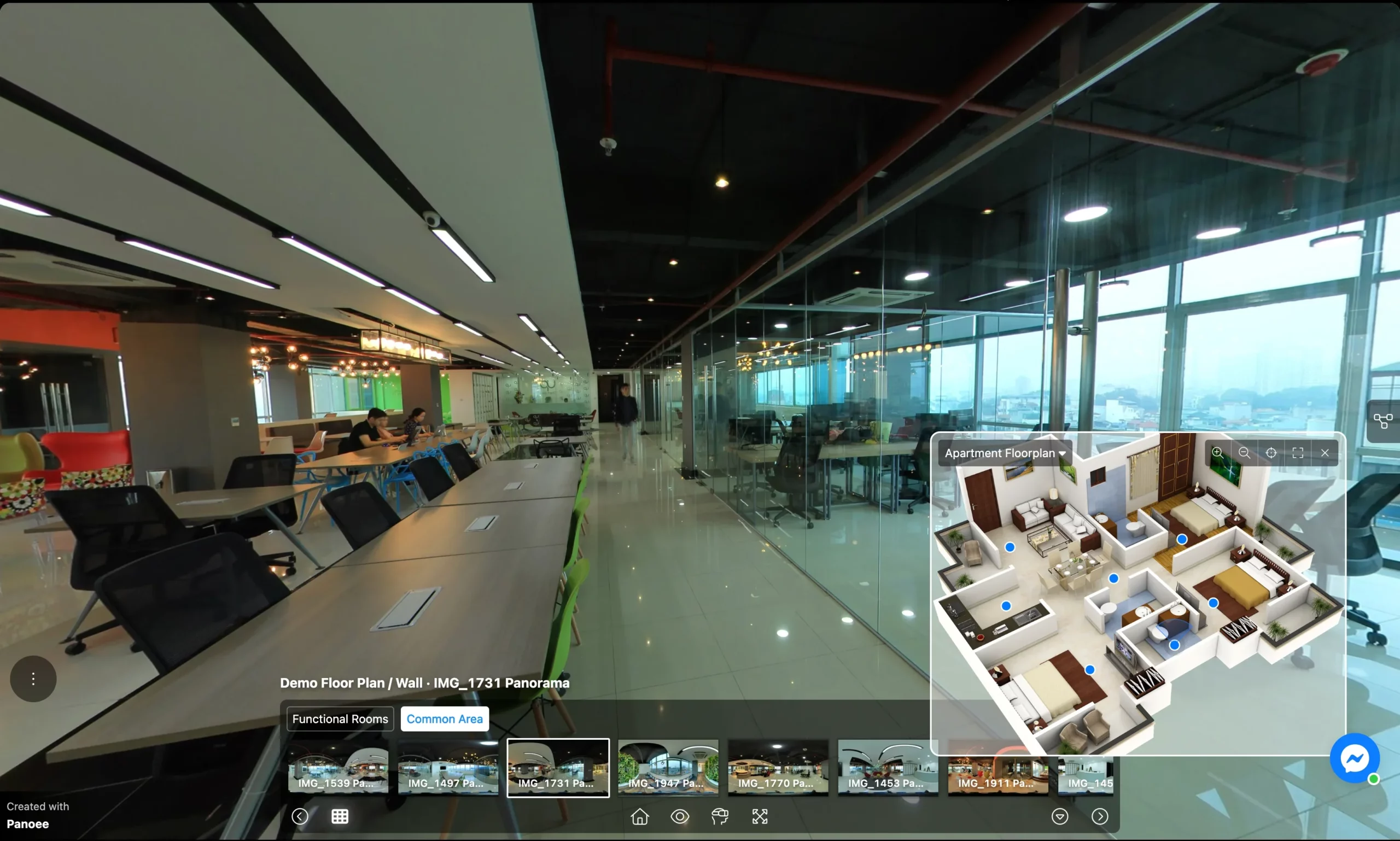 4. 3D Floor Plan Virtual Tour by WayneHomes (created using Matterport)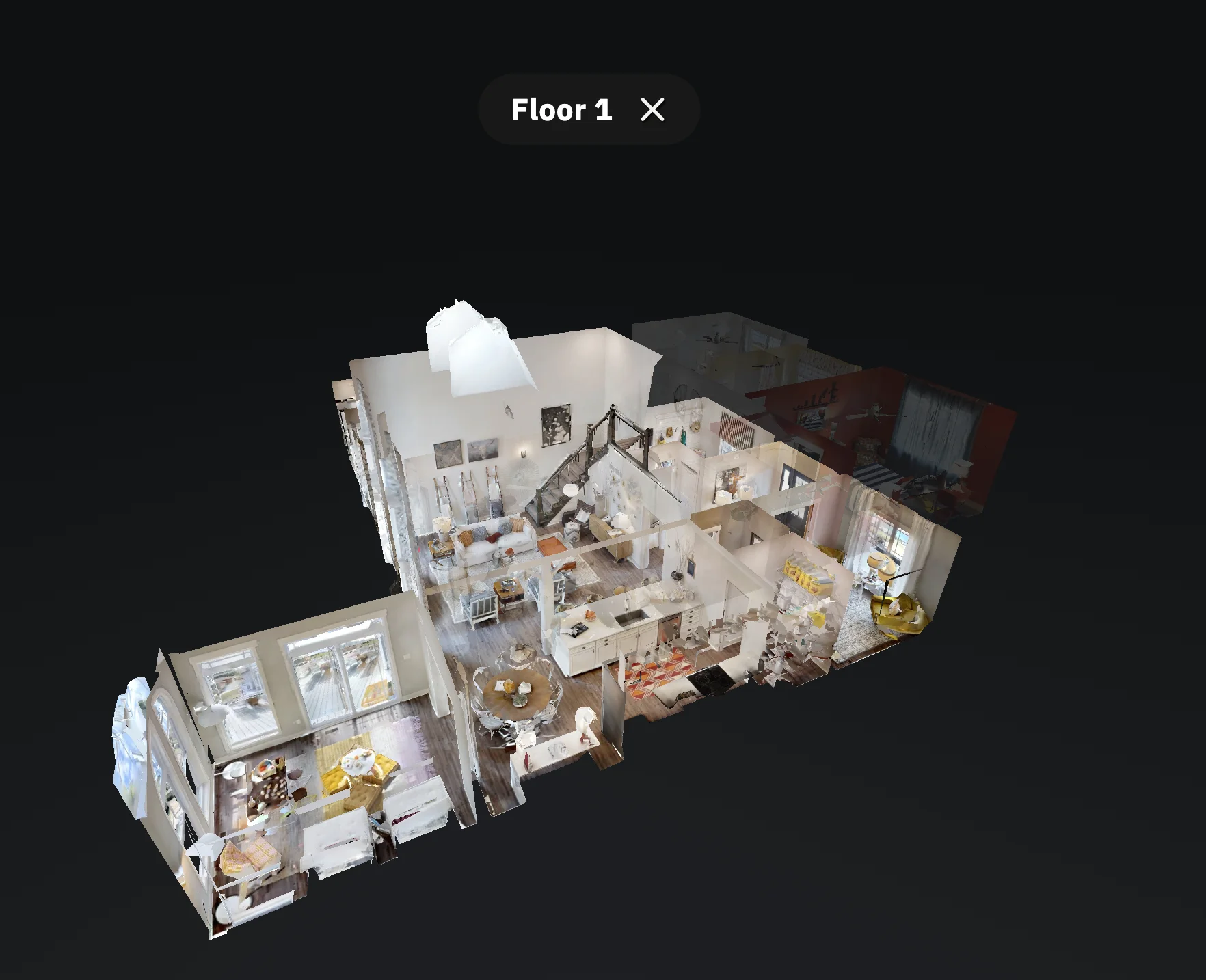 This one is a bit unique (and expensive). It's basically the dollhouse effect by Matterport, which is probably not something most realtors would go for unless it's for a very expensive luxury house.
Conclusie
As you can see, you get so many benefits from using real estate floor plans along with your virtual tours, and it is super easy to embed.
So go ahead and start using virtual tours with floor plans and convince more potential buyers to consider making a purchase decision.
---
If you want to use a reliable virtual tour creator that is reliable, cost-effective, and has a high-quality interactive floor plan feature, then WPVR would be a great choice.
Try using WPVR today and start making virtual tours that are more optimized for converting clients.