Laatst bijgewerkt op:

15 min gelezen
Double Your Sales Using Free WooCommerce Plugins
As a WooCommerce store owner, it is natural for you to look for more and more effective ways to increase your sales.
One advantage of WooCommerce is that you will find tons of plugins that are designed to help you optimize your sales process. Tactics such as smart discounts, sales funnels, external marketplace promotion, and many more sales tactics are easily possible.
But that's not the best part.
Did you know? You can actually Double your WooCommerce sales by using a few free plugins?
That's right. There are a few FREE WordPress plugins that will help you devise a highly converting sales process to help you boost your revenue.
Today, you will learn about 12 amazing free plugins that are ideal for helping you increase your sales. Each of these plugins is unique and will give you a whole new scope of attracting more buyers and closing more sales.
Dus laten we beginnen.
Best Free WooCommerce Plugins to Increase Your Store Sales
The one uncanny advantage of WooCommerce is that it offers you a wide range of plugins and addons. However, finding the ones that will actually make a difference in your WooCommerce sales for free is not easy.
We've handpicked those free WooCommerce plugins that you can start using immediately.
1. WPFunnels – Free WordPress Sales Funnel Builder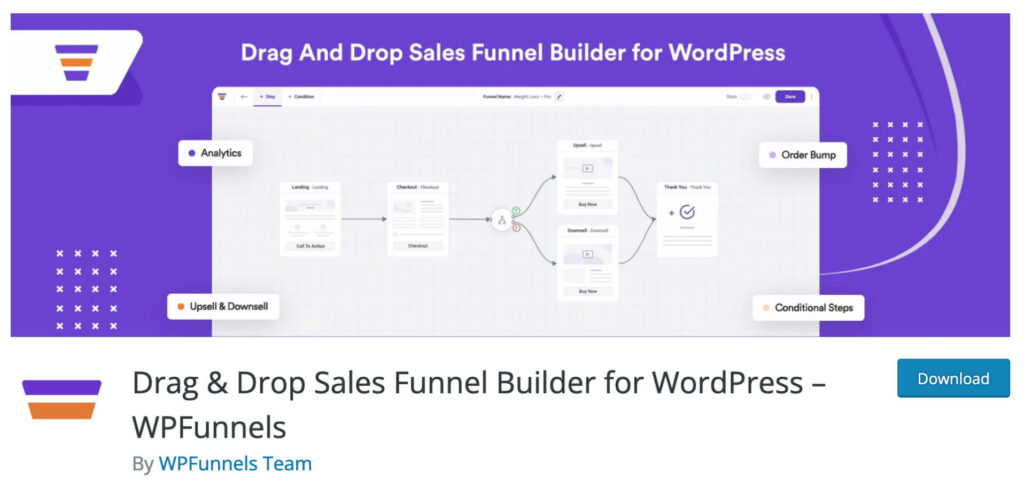 WPFunnels is the most powerful drag-and-drop sales funnel builder for WordPress.
With WPFunnels, you can quickly and easily create effective WooCommerce sales funnels without any prior funnel-building expertise.
Whether you're selling products or ebooks, offering courses, growing your email list, or simply trying to generate leads, WPFunnels will help you get the most out of your store.
You can use WPFunnels on your eCommerce store to reduce cart abandonment, increase WooCommerce sales conversions, show targeted website messages, onsite re-targeting, order bumps, upsells, downsells, and more.
Crafting an effective WooCommerce sales funnel has never been easier – simply design and execute with WPFunnels.
So if you're looking to take your online business to the next level, be sure to give WPFunnels a try.
Best Features of WPFunnels:
Drag-and-Drop Canvas To Build Funnels Easily: Plan your funnels without any hassle. Use a visual drag and drop funnel builder to plan and organize your funnel steps.
Pre-made Sales Funnel Templates: Design your funnel from scratch or choose from dozens of niche-specific funnel templates that are optimized for high conversion.
Major Page Builder Integration: It integrates seamlessly with all major page builders such as Elementor, Divi, Beaver Builder, or the core Gutenberg builder.
Order Bump Offers: Add an attractive order bump offer during the checkout and increase the WooCommerce sales revenue.
One-click Upsell And Downsell Offer: Trigger one-time offers or any exclusive offers as upsell or downsell after checkout, to attract your buyers to purchase even more.
Detailed analytics for every funnel: Get detailed reports to track the performance of each of your funnels with real-time insights.
== Get started with WPFunnels ==
2. Product Feed Manager for WooCommerce

Product feed manager is the easiest and the most effective plugin to generate flawless WooCommerce feed for over 180+ merchants.
Any marketplace you want to list your products on, you can generate an accurate product feed with your WooCommerce products in just a few clicks.
Simply select your desired marketplace, configure the product data, and hit Generate Feed – it's that easy!
Your feed is ready and you can start selling in your desired marketplace.
Most of the features are pre-configured so that you can generate a feed with the least effort possible, and start promoting on your desired marketplaces immediately.
Best Features of Product Feed Manager:
Auto-sync with Google Shopping: You can auto-sync your store products with Google Merchant Shop. You do not need to download and upload the feed for Google Shopping Center manually.
Category Mapping: You can use the category mapping feature to map your store categories according to Google. So your store's categories will still be the same while your products will be placed under the relevant Google category on the product feed.
Extensive Filter Options: You can use the smooth filter options to include or exclude the required products of your store from the product feed.
Advanced Custom Fields: WooCommerce doesn't provide certain fields such as Brand, GTIN, UPC, Age-group, Gender, etc. Many merchant shops require this data. However, the Product Feed Manager for WooCommerce creates these custom fields for you so that you can generate accurate product feed without any hassle.
Google Analytics and Facebook Pixel Support: You can now add Facebook pixel and UTM Tracking code to your store and track the performance of every product you upload.
== Get started with Product Feed Manager ==
3. FooBar for Promotional Notification Bars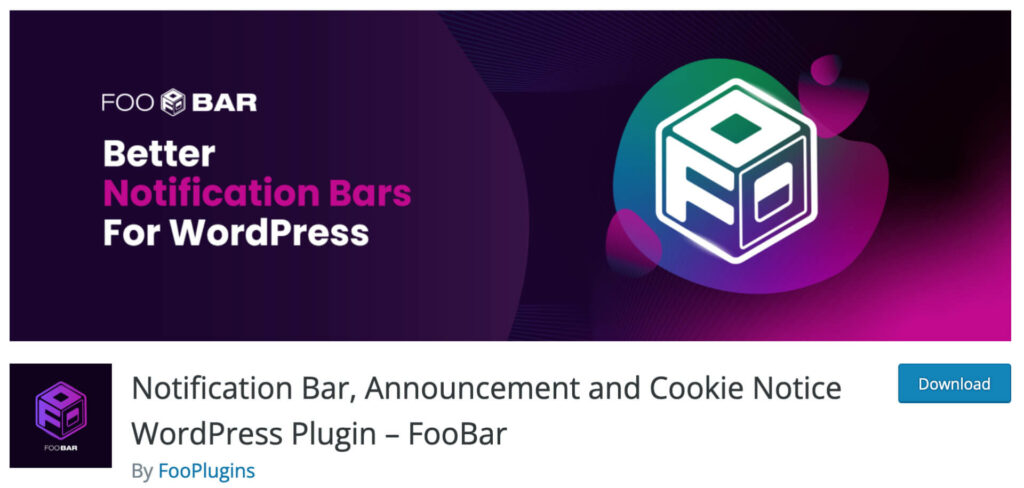 FooBar is a feature-rich platform that will enable you to create a WordPress notification bar within minutes.
With FooBar, you can easily add any number of notification bars, messages, or cookie notifiers to your site – all without annoying your users or disrupting their experience.
And its best use is when you run discount campaigns, especially during the holiday seasons.
Setting up and using this plugin are both simple. Interestingly, it comes with dozens of pre-made floating bar templates that you can use right away, thus saving you the trouble of building one from scratch.
Best Features of FooBar:
Announcement Bar Settings: It shows a simple announcement message with an optional link and link text.
Call To Action Bar Settings: The call-to-action bar shows a message with a call-to-action (CTA) button. You can also override the position of the Call-To-Action button.
Cookie Notice Bar Settings: The cookie notice bar shows a cookie notice with an accept button.
Countdown Setting: It shows a countdown and call to action button to create a FOMO effect.
Appearance Settings: You can choose from one of the pre-defined color schemes available for your bar.
Visibility Settings: You can select the page on which pages you want to show the bar.
== Get started with FooBar ==
4. Free WooCommerce UPS Shipping Plugin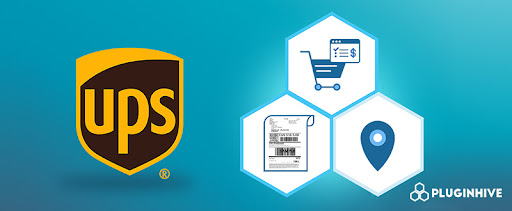 A free WooCommerce add-on called WooCommerce UPS Shipping Plugin aids in streamlining WooCommerce shipping.
Both a free and a paid version of the plugin are accessible. The premium WooCommerce plugin priced at $69 allows you to print shipping labels, request carrier pickups, and handle sophisticated shipping needs.
Best Features of Free WooCommerce UPS Shipping Plugin:
Interacts With WooCommerce: This shipping plugin completely interacts with your WooCommerce site and shows UPS real-time shipping rates on the Cart and the Checkout page.
Shipping Solution: It is a UPS-ready shipping solution. The product weight and dimensions, the shipper's address, the customer's address, and the shipping rates set up for your account are some of the variables that affect the UPS shipping prices.
Extensive Plugin Support: The UPS domestic, international, and SurePost shipping services are supported by this free plugin for WooCommerce. Additionally, it works with WPML, WCFM, Vendors Pro, Dokan Multi-Vendor, and WooCommerce Product Vendors.
== Get Started with Free WooCommerce UPS Shipping Plugin ==
5. Smart Coupons For WooCommerce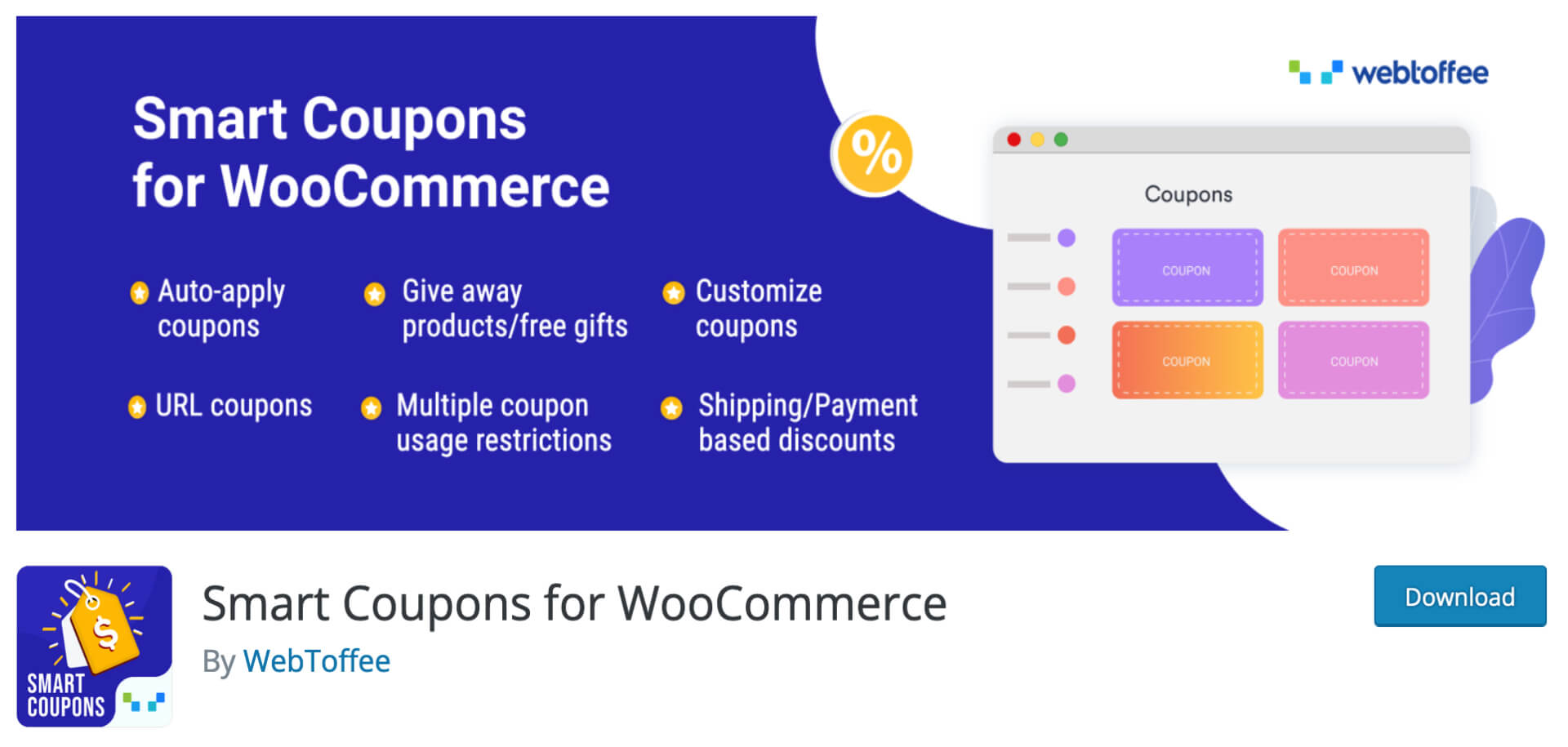 Smart Coupons for WooCommerce offers simple but powerful ways to increase client loyalty and get more WooCommerce sales.
With Smart Coupons for WooCommerce, you can increase WooCommerce sales and encourage customers to buy more than one item at a time with automatically applied coupons at checkout.
Smart Coupons make it easy for customers to redeem coupons, which can encourage them to return to your store again and again.
You can have more control over the default WooCommerce coupons you can create a variety of restrictions, auto-apply coupons, giveaway offers, easy coupon management, and more.
As one of the best free WooCommerce plugins, it'll work for your online store right out of the box — no complex setup needed.
Best Features of Smart Coupons for WooCommerce:
Auto-apply of coupons: Create smart coupons that can be applied automatically when a product is added to the cart.
Apply coupon restrictions: Restrict coupon usage based on products, categories, and user roles.
Create product quantity/subtotal-based discounts: Filter coupons further with maximum or minimum quantity/subtotal of products purchased.
Shortcodes for coupons: All coupons in your store are created automatically using shortcodes. You may use coupon shortcodes to display the coupon code, description, or other information extracted from the coupon settings on your site wherever you want.
Give away coupons: Embed giveaway products to coupons.
Coupon customization: Customize coupon appearance with categorized coupon styling options for expired, used, and active coupons.
== Get Started with Smart Coupons for WooCommerce ==
6. Booster For WooCommerce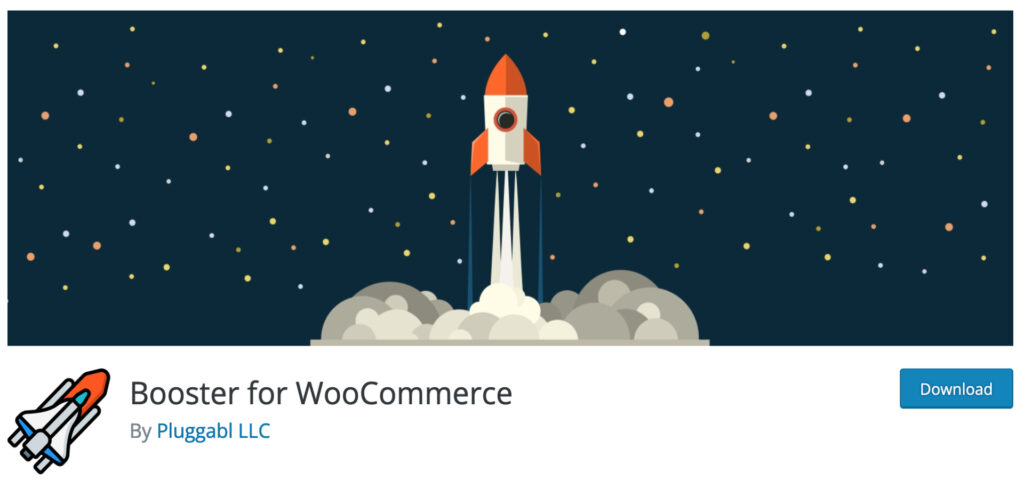 Booster for WooCommerce is an excellent all-in-one solution to improve the shopping experience of your customers.
Booster For WooCommerce can handle everything from currency management to establishing a new payment gateway.
You may use this tool to ensure that your WooCommerce store makes a great impression on your consumers and encourages recurring business.
It's easy to set up and extremely flexible for maximum customization with just a few clicks. No coding is required.
Best Features of Booster for WooCommerce:
Currency Options: Your online store can display the prices in a number of different currencies, with automatic exchange rates.
Invoices and Packing Slips: Booster for WooCommerce can automatically create professional invoices and packing slips that have your branding.
Custom Checkout: You can add different custom fields, coupon codes, checkout fees, and more to improve your WooCommerce checkout page.
Manage Payment Gateways: This plugin allows you to easily add and customize the payment gateways on your eCommerce store.
== Get started with Booster for WooCommerce ==
7. Cart Lift for Abandoned Cart Recovery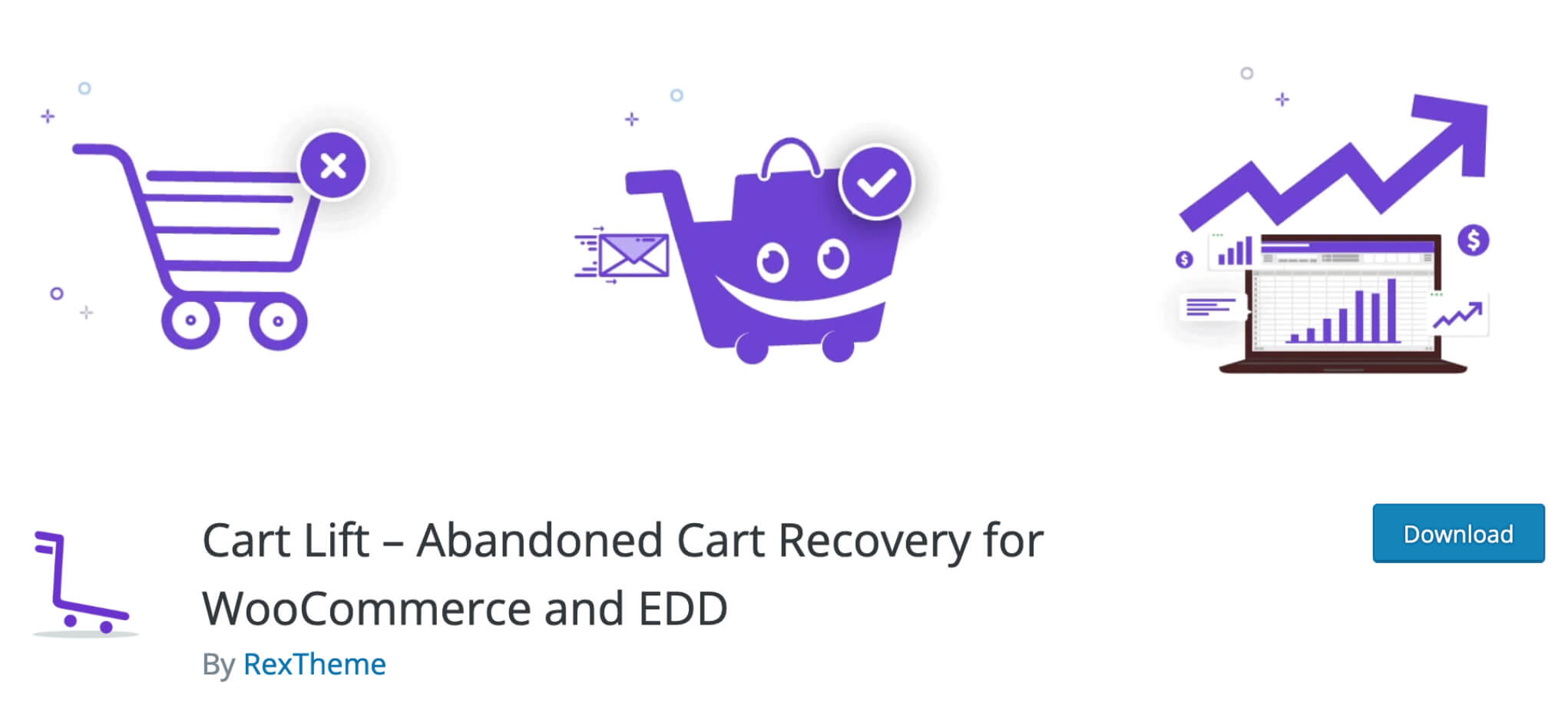 Cart Lift is a great example of an abandoned cart recovery plugin that can help you recover lost WooCommerce sales and boost your bottom line.
With Cart Lift you can recover lost carts by automatically sending emails to customers who have abandoned their carts.
The emails remind customers of their forgotten items and provide a link to return to their cart quickly and easily.
You can also set up your recovery campaign real quick.
Simply decide on the Subject line and a compelling email copy, and activate the campaign. The plugin will do the rest.
However, you can automatically send reminder emails to customers who have left items in their cart, increasing your chances of completing the sale.
Best Features of Cart Lift:
Track Abandoned Cart Automatically: The plugin can keep track of your site's abandoned carts automatically. The plugin gathers data from each cart that is left on your site and begins the recovery campaign at predetermined intervals.
Set Up Your Campaign: It's simple to get started with your recovery campaign. Simply pick a subject line and compelling email copy, then turn on the campaign.
Set Strategic Intervals To Send Emails: Set up a series of emails to be sent as reminders for cart abandonment. Set the amount of time until each recovery email is delivered after the cart abandonment.
Get Full Analytics On Recovered Revenue: The plugin supplies you with a correct analytics board that shows you how many abandoned carts you had, the amount they were worth, how many of them you were able to retrieve, and how much money you gained back.
Build Up Your Mailing List: The Add To Cart Popup Modal is a unique component of the plugin. A persuasion pop-up will appear when a guest visitor clicks on the Add To Cart button, and they will be asked for their email address. It's a fantastic approach to growing your mailing list and increasing abandoned cart recovery rates by offering guests an offer for an email subscription.
== Get Started with Cart Lift. ==
8. Extra Product Options for WooCommerce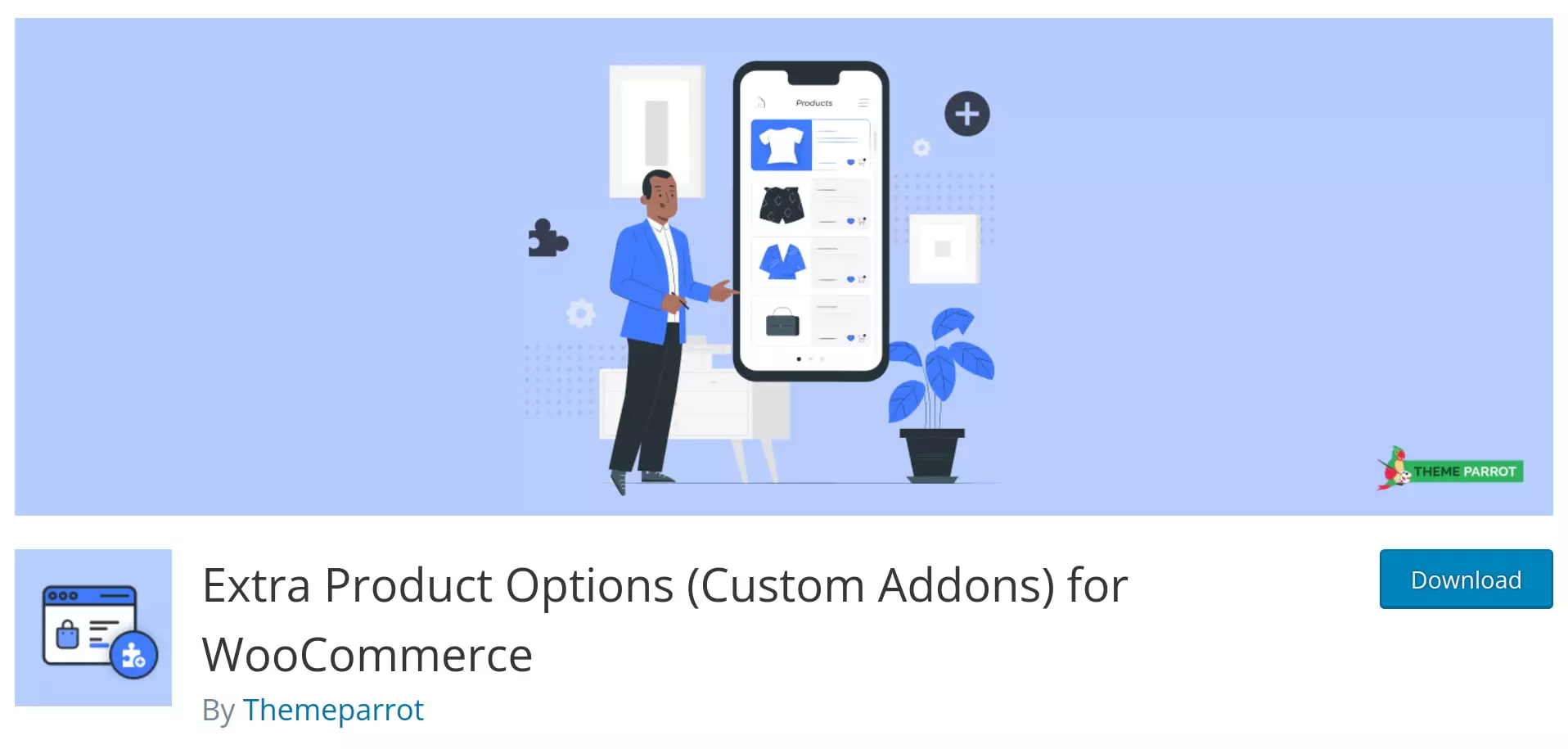 If you're running a WooCommerce store, you know the importance of providing customization options to your customers. That's where the WooCommerce Extra Product Options (Custom Addons) plugin comes into play.
With 19+ different custom field types and a range of features, this plugin allows you to create a personalized shopping experience, such as additional product data fields, custom color pickers, dynamic fields, and many more.
The main idea is to create a customized shopping experience for your customers to increase conversion.
Best Features of Extra Product Options for WooCommerce:
Diverse Custom Product Options: Add any field you want to collect additional details from your customers. Choose from options like text boxes, radio inputs, dropdowns, color pickers, date pickers, and more.
Dynamic Fields: Customize the user experience by showing or hiding custom fields in the form based on the rules and values you set.
File Upload Capability: Allow customers to upload files, images, and other relevant data directly on the product page.
Section Positioning: Take control of where the "Add To Cart" button appears on your product page to optimize conversions.
== Get Extra Product Options for WooCommerce ==
9. Checkout Field Editor and Manager for WooCommerce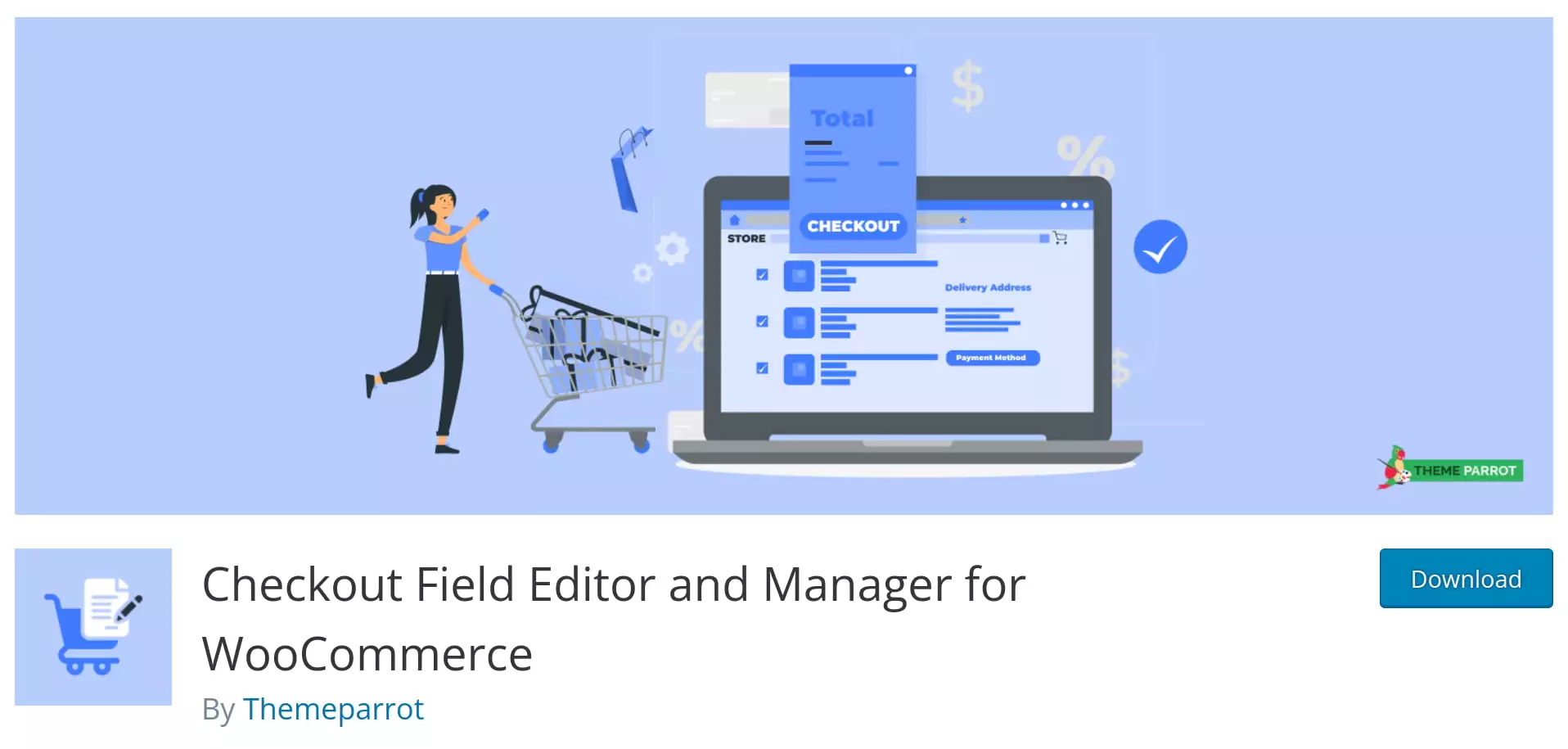 When it comes to streamlining your WooCommerce checkout process and capturing essential customer information during checkout, you will love Checkout Field Editor & Manager for WooCommerce (by ThemeParrot).
The plugin has exclusive features to help you align your checkout fields necessary to meet your customer needs. You may customize the text, size, and priority of existing checkout fields and create new custom fields where required.
Its simple UI makes it easy to edit the checkout fields quite easily.
Best Features of Checkout Field Editor & Manager for WooCommerce:
Extensive Customization Options: Access 17+ different custom checkout fields to capture additional customer information during the checkout process. Easily edit both custom and default checkout fields to meet your specific needs.
Multiple Sections for Editing: Edit fields in Billing, Shipping, Order, and Custom sections, providing a curated and efficient checkout experience for your customers.
Checkout Customization With Extra Control: Effortlessly ensure error-free submissions and customize your checkout fields with CSS classes for a polished, compatible experience across WordPress themes.
== Get Checkout Field Editor & Manager for WooCommerce ==
10. Finale Lite for Countdown Offers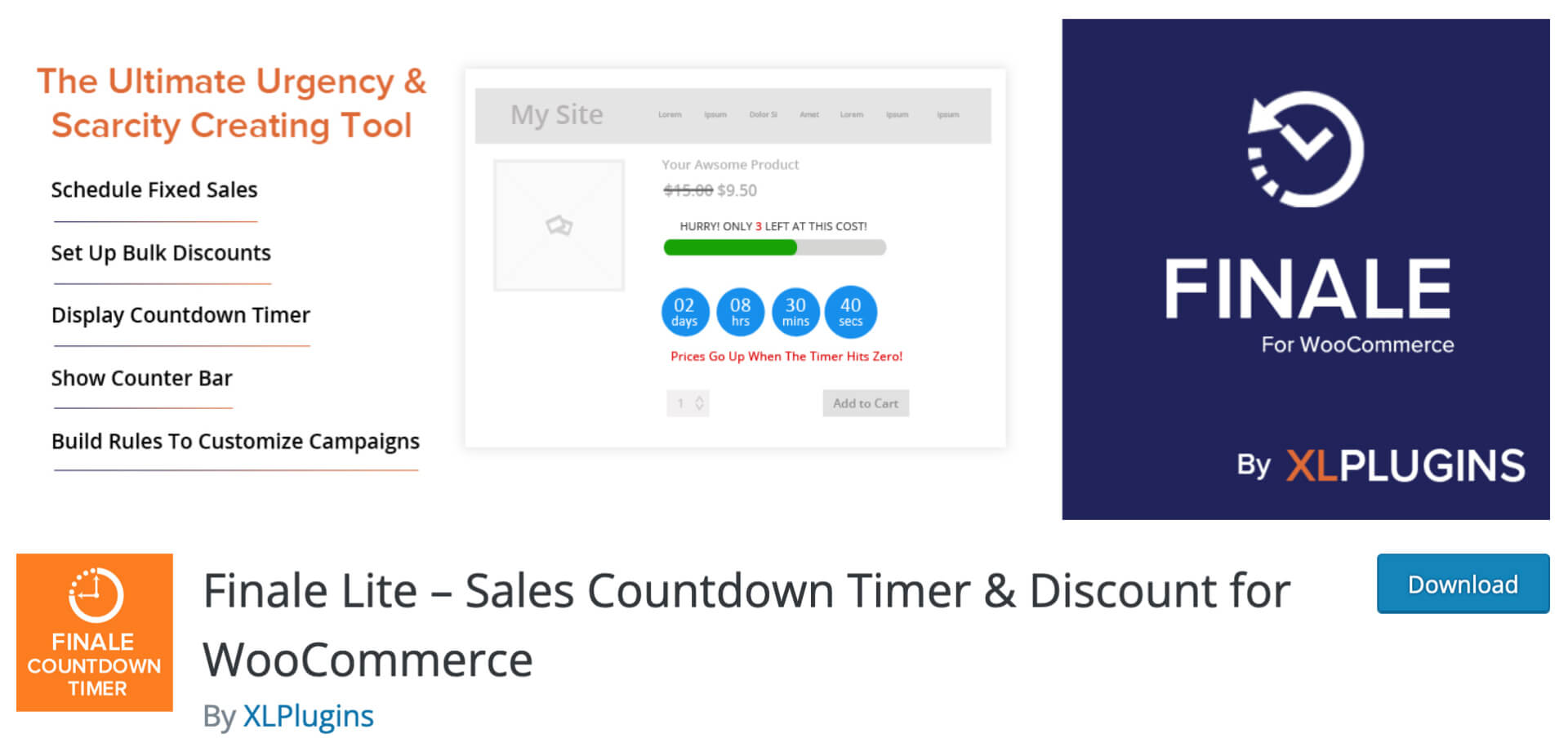 Finale Lite is a free WooCommerce plugin that can help you double your WooCommerce sales. It includes a countdown timer to create a sense of urgency and a discount code field to increase conversions.
You can use Finale lite to run planned WooCommerce sales campaigns such as flash sales, seasonal discounts, coupon code-led discounts, pre-launch offers, daily deals, faster shipping deadlines campaigns, instant discounts, early bird savings, and recurring offers, and more.
In WooCommerce, you cannot start a campaign at a set time. However, You can use Finale Lite to run all sorts of WooCommerce sales tactics, like happy hours or daily deals.
Best Features of Finale Lite:
Set up High-Converting Sticky Header & Footer: You can put up urgency-triggering elements like the sticky header/footer on your store. Introduce new arrivals, announce campaigns, category-wide or store-wide discounts, and time-limited offers with class.
Countdown Timer In Your Email Campaigns & More: Grab the shortCodes and utilize them to create visually appealing countdown timers or counter bars on dedicated landing pages, blog articles, pop-ups, and more.
Set up Smart Events: Instruct Finale to execute decisions based on real-time status. Bump up discounts when the campaign expiry time is close.
== Get started with Finale Lite ==
11. WooCommerce Product Addon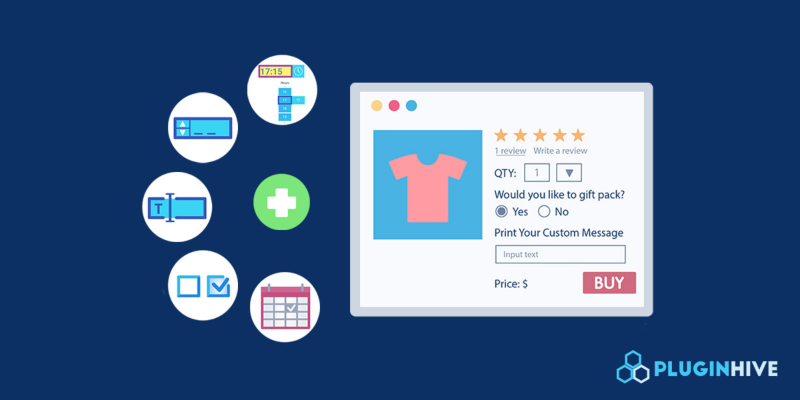 WooCommerce Product Addon is a great free plugin to offer your customers customized products.  
You can add custom fields to your items using the plugin, including Text, Numbers, Date, Color, Text Area, Password, Phone number, Time, and more. 
So, you have the ability to sell customized products that ensure customer satisfaction. 
Best Features of WooCommerce Product Addon plugin:
Customization: Personalize your products by adding various add-ons to your product page. 
Add Various Addon Types: You can choose add-on types like Checkboxes, Radio Buttons, Text, Dropdown, and Text Areas. 
Rearrange addons: Addons can be rearranged in the order in which they appear on the product page.
Add Addons To WooCommerce Products: You can add product customization addons to WooCommerce products like simple products, variable products, and bookable products.
Create An Unlimited Group Of Addons: You can create different categorized add-ons that can be applied to the products in the shop, such as all products, a group of products, or specifically to a single product.
== Get started with WooCommerce Product Addon ==
12. Advanced Coupons for WooCommerce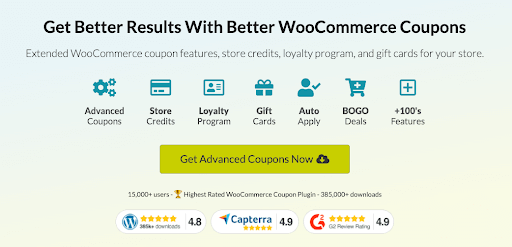 Advanced Coupons is the perfect solution for expanding your WooCommerce coupon features and marketing your store more effectively. With this plugin, about 15,000+ store owners have taken their coupon marketing game to a new level.
Best features of the Advanced Coupons Free plugin:
Create "Buy One Get One" deals with single products, groups of products, or even whole product categories.
Incentivize and reward your customers with loyalty program points they can redeem for coupons later.
A complete store credit system is included right out of the box. Don't pay for a feature that should be free.
Check for products in the cart, subtotal amount, final order products, and many other advanced conditions.
Schedule coupons so they're only used when they're meant to, and show customers a lovely message.
Give coupons that automatically add products to the cart for free or with a special discount.
== Get started with Advanced Coupons ==
Wrapping Up
So there you have it! The best free WooCommerce plugins that will help you increase your WooCommerce sales. Spend some time making your store ready for more sales optimized and start growing your business.
Start using these tools and see the difference.