To connect Twitter to social booster, first, you need to make sure your website is SSL certified, i.e. your domain starts with 'https'.
Then you need follow the steps below:
Step 1
Go to your Twitter developer's page
https://developer.twitter.com/en/apps
**If you don't have an ID, then apply for a developer account. You cannot use any Twitter app authorizations without a Twitter Developers ID.
Step 2
Click on Create an app on the right side.

Step 3
You will get a form. Fill it out then edit app details and provide the required information.
You will need to provide the following information:
● App Name:
Give an name to the App.
● Application Description:
You need to give a brief description of how this App will work.
● App Icon:
Upload an Icon to represent the App with a maximum size of 700k (and only JPG, GF or PNG formats are accepted)
● Website URL:
Provide the domain name of your website.
● Callback URLs:
Provide a valid URL of your website where the App will redirect to after authorization
● Terms Of Service URL:
Provide a valid Terms Of Service link of your website (if any).
● Privacy Policy URL:
Provide a valid Privacy Policy link of your website.
● Organization name:
If you will use it for your organization, then you may provide the organization name.
● Organization Website URL:
Provide the website URL of your organization
● Tell us how this app will be used:
Give a brief description of the purpose of creating this App and how you will use it.
Once the required information are provided, click on the Save button below and they will be added.
Step 4
Next, go to the Keys and Tokens section.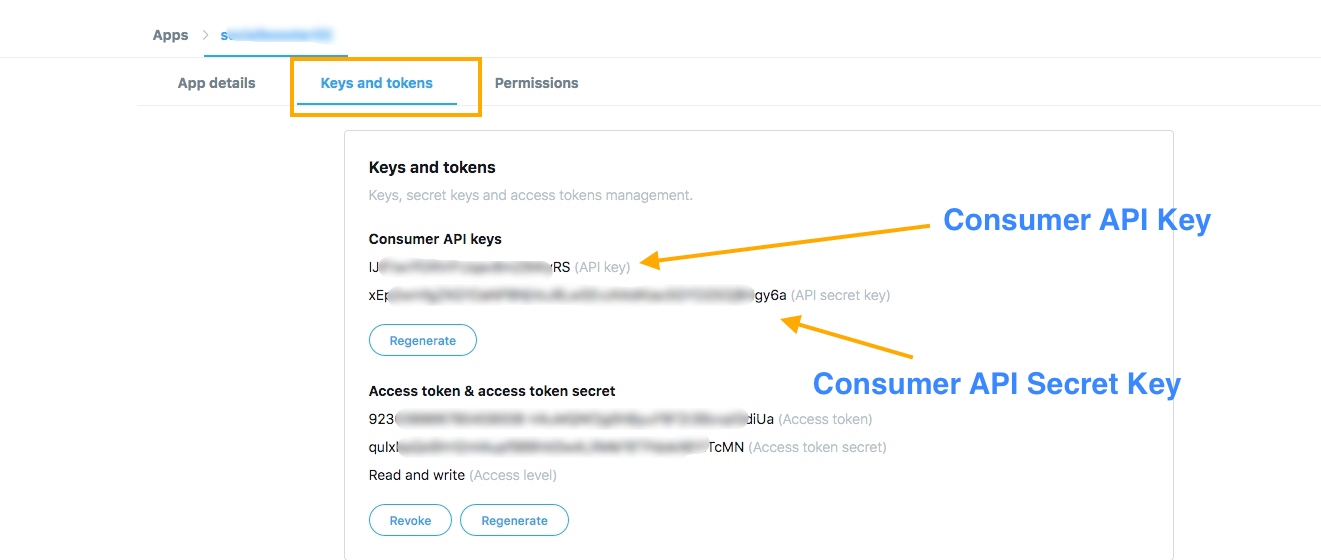 Collect the Consumer API Key and the Consumer API Secret Key from here.
Step 5
Now, go back to your Social Booster Dashboard, and select the Networks tab.
There, under the Connect A Network section, click on Twitter.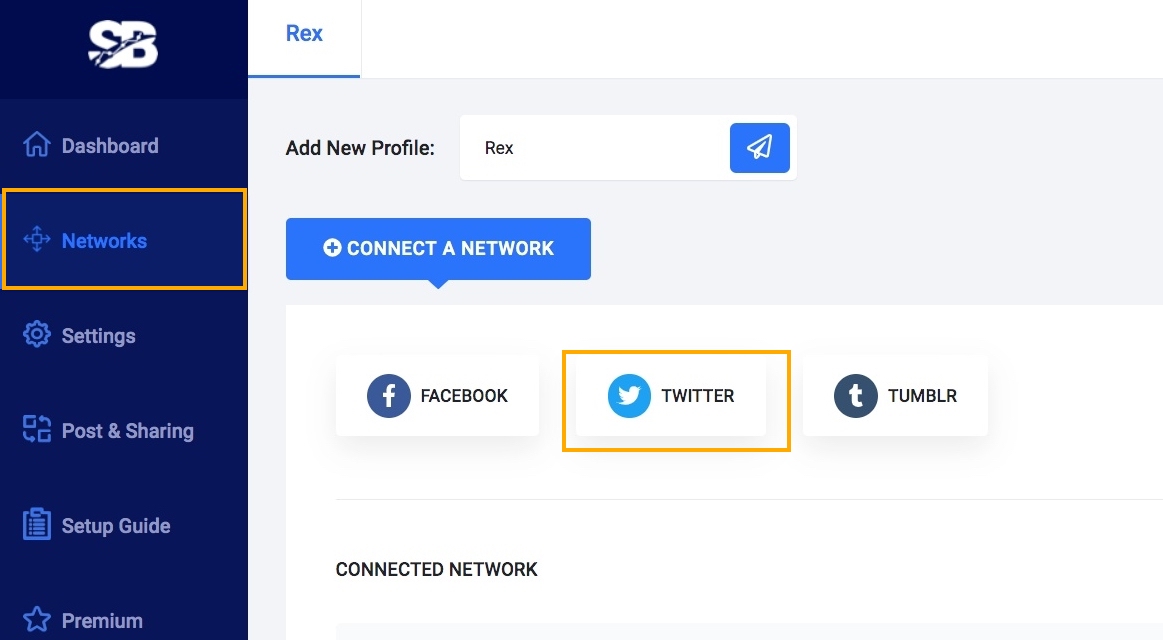 It will give you an option to select Profile. Click on it.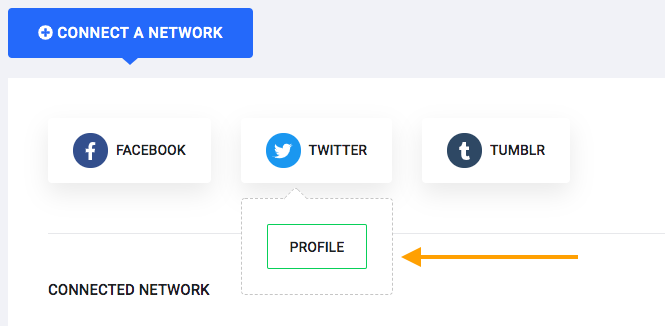 Once you click on it, it will take you to this form: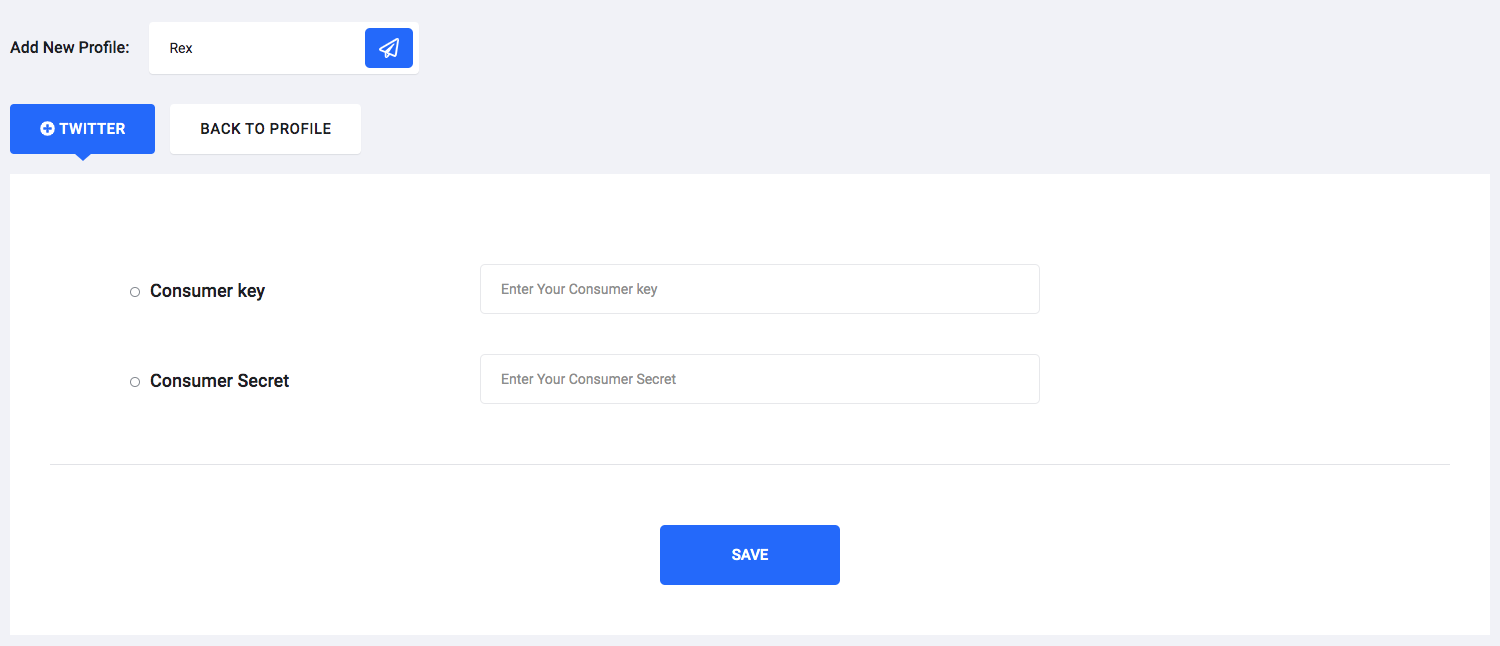 Here you need to provide the following information:
● Consumer API Key:
The Consumer API Key that you collected earlier, input it here.
● Consumer API Secret Key:
The Consumer API Secret Key that you collected earlier, input it here.
Once you filled out all the fields, click on Save.
Step 6
Twitter will ask for your authorization.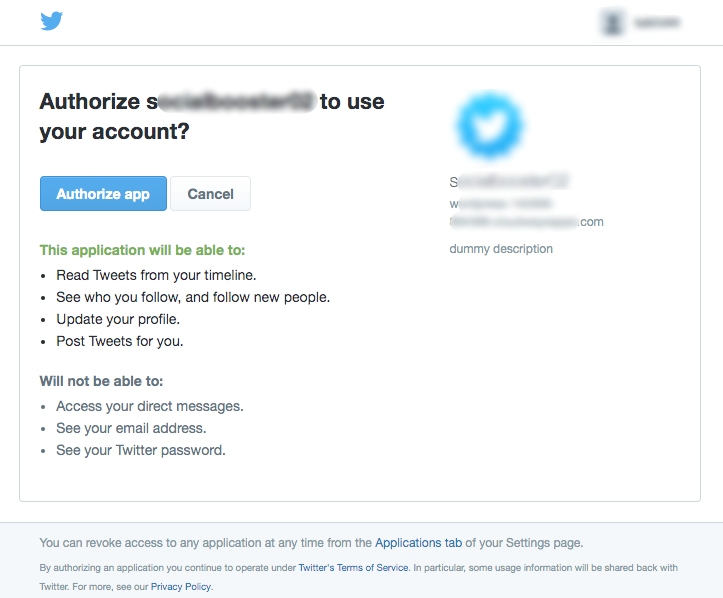 Click on Authorize app.
You will get a message on the top right corner that profile has been successfully added.

Step 7
Go to the Networks tab on your Social Booster Dashboard and scroll down to see the connected networks.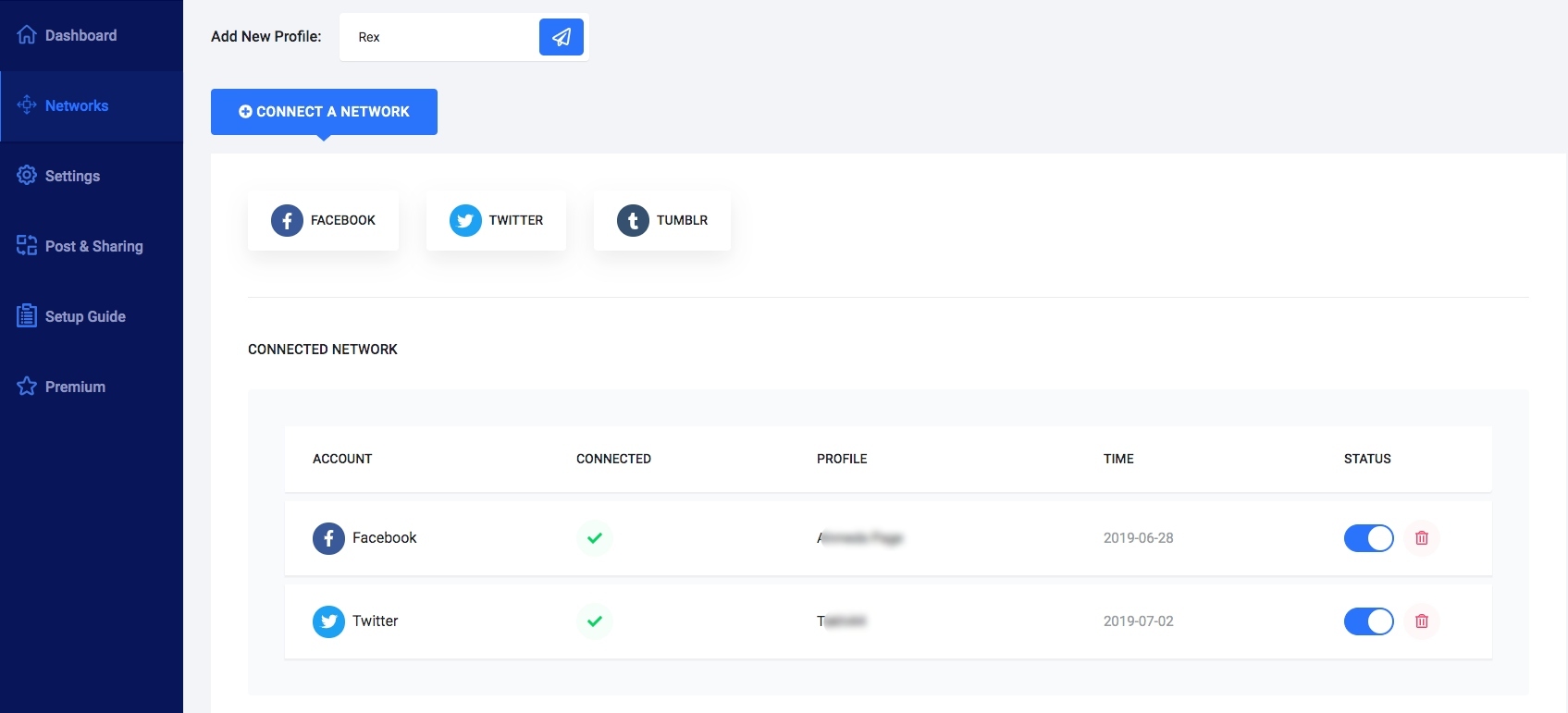 You can see that the Twitter profile is connected.
If you want to enable or disable it, use the button below status. And if you wish to remove it, you can use the bin icon below the Status.
Now you can go ahead and start sharing your posts and pages to your Twitter profile that you added.