To connect Tumblr to Social Booster, login to your Tumblr account and follow the steps below.
Step 1
Go to your Tumblr apps page
https://www.tumblr.com/oauth/apps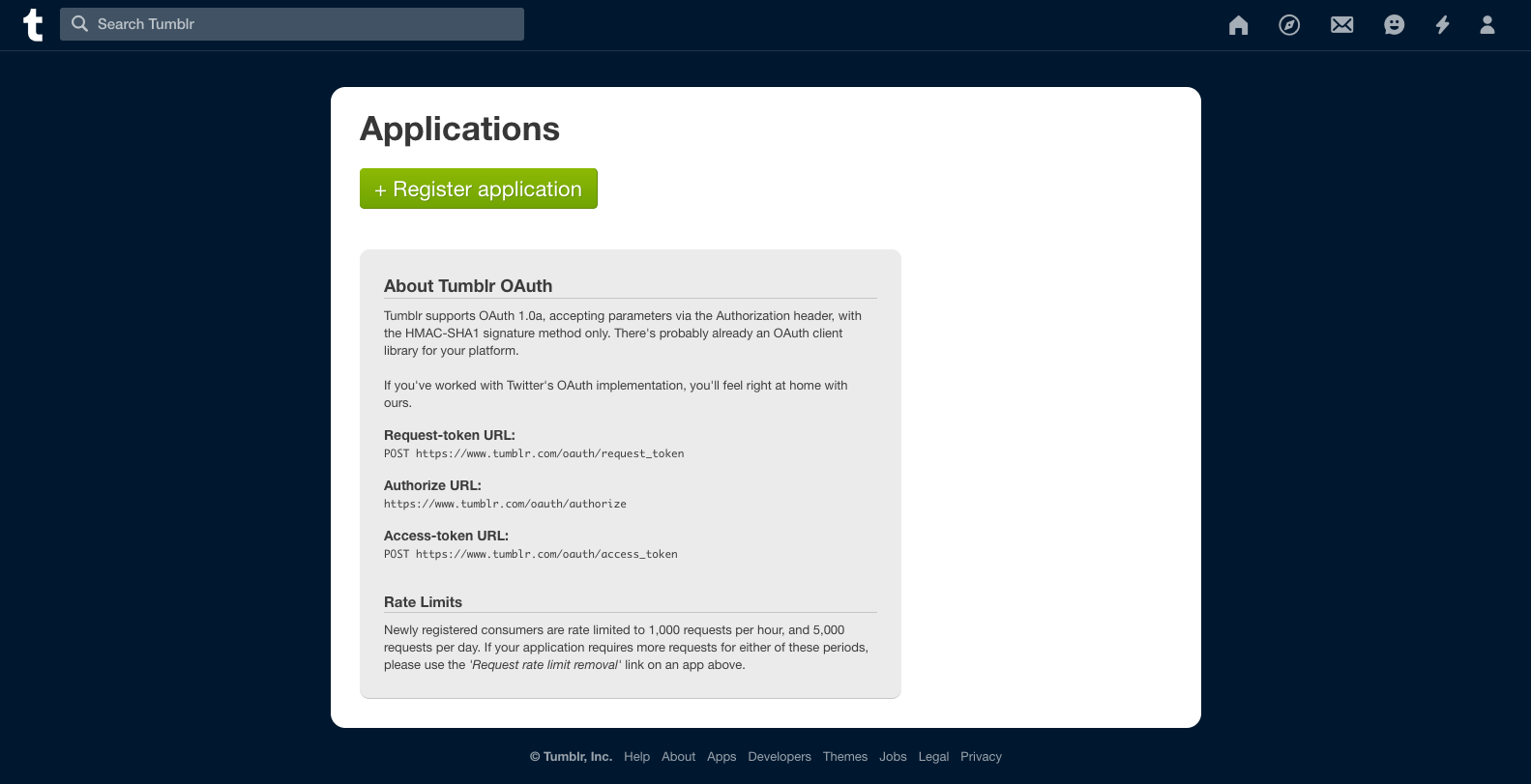 Click on Register application.
Step 2
You will get a form for registering your application.

You will need to provide the following information:
● Application Name:
Give a name to the App.
● Application Website:
Provide the domain name of your website.
● Application Description:
You need to give a brief description of how this App will work and the purpose.
● Administrative contact email:
This will automatically be filled out by e-mail you use on Tumblr.
● Default callback URL:
Provide a valid URL of your website where the App will redirect to after authorization.
As you scroll down, you will also be asked to add provide icons for different purposes.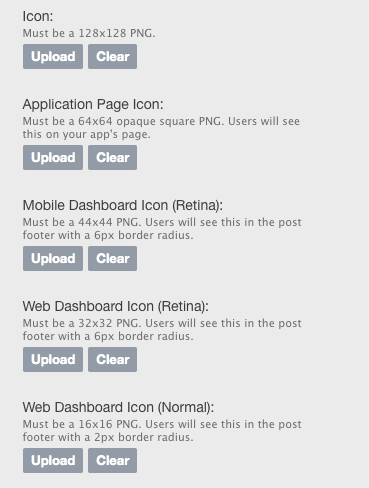 Providing just the first option, Icon, is enough.
Once the required information are provided, click on the Register button button below and they will be added.
Step 3
Click on the Application you just created.

It will take you to the edit page.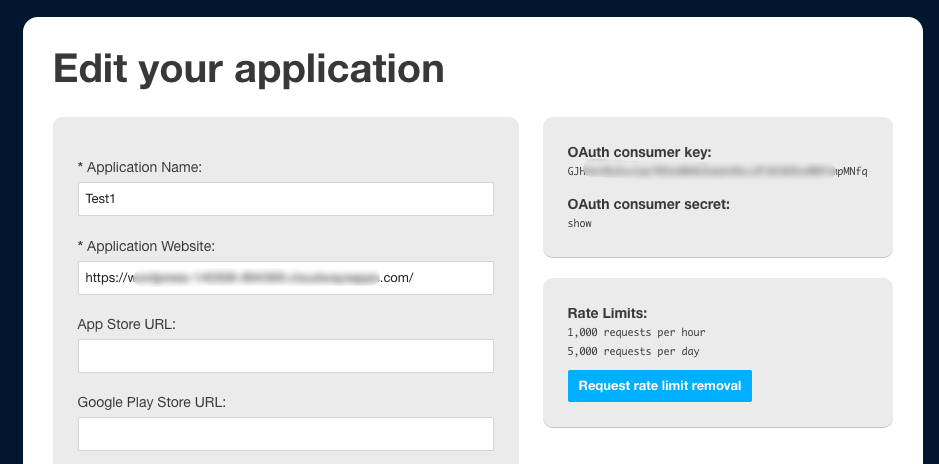 Collect the OAuth consumer key and the OAuth consumer Secret the top right corner. (Click on show to reveal the OAuth consumer Secret).
Step 4
Now got to your Tumblr profile settings.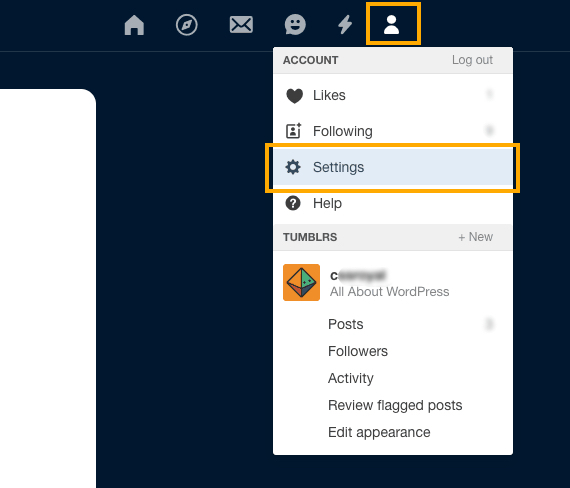 It will take you to the Profile settings page.
On the right side, you will see the list of blog channels you have created on your Tumblr account.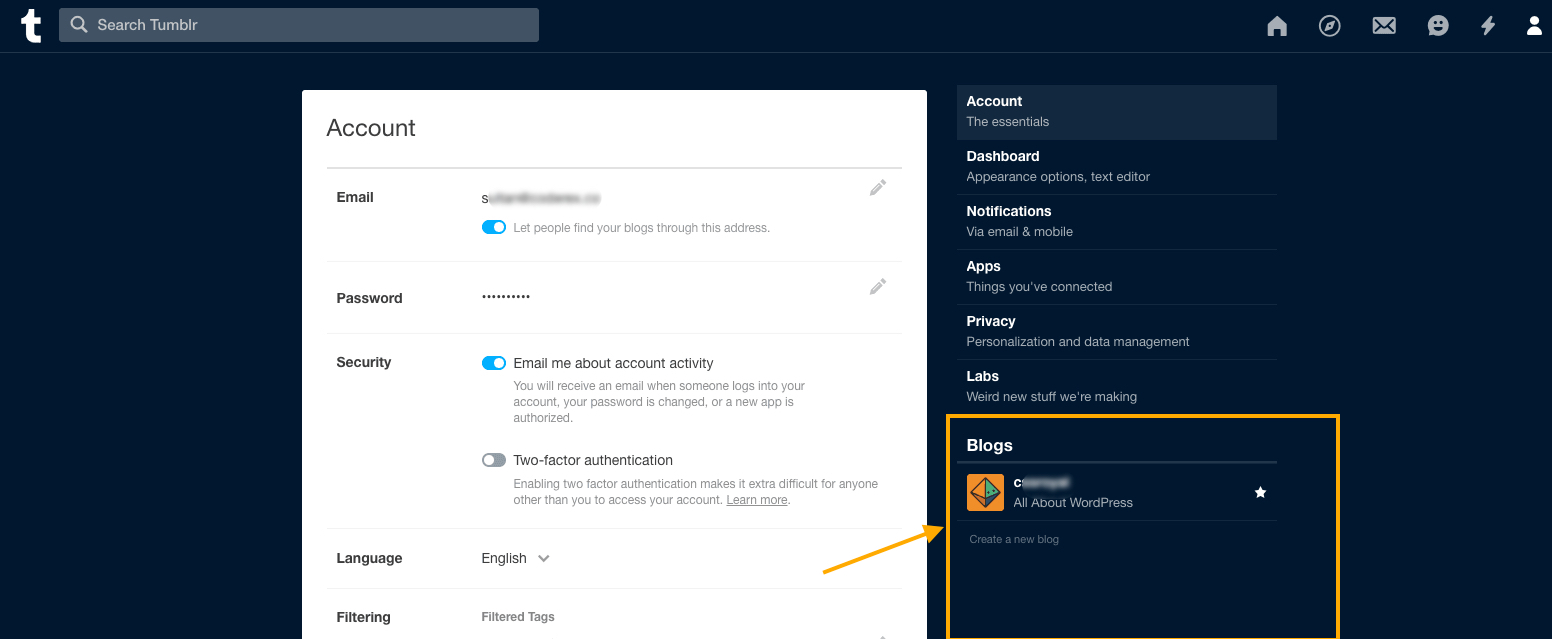 Choose the blog where you want to auto-post your articles from your WordPress site and click on it.
It will take you to the blog settings page for that particular blog.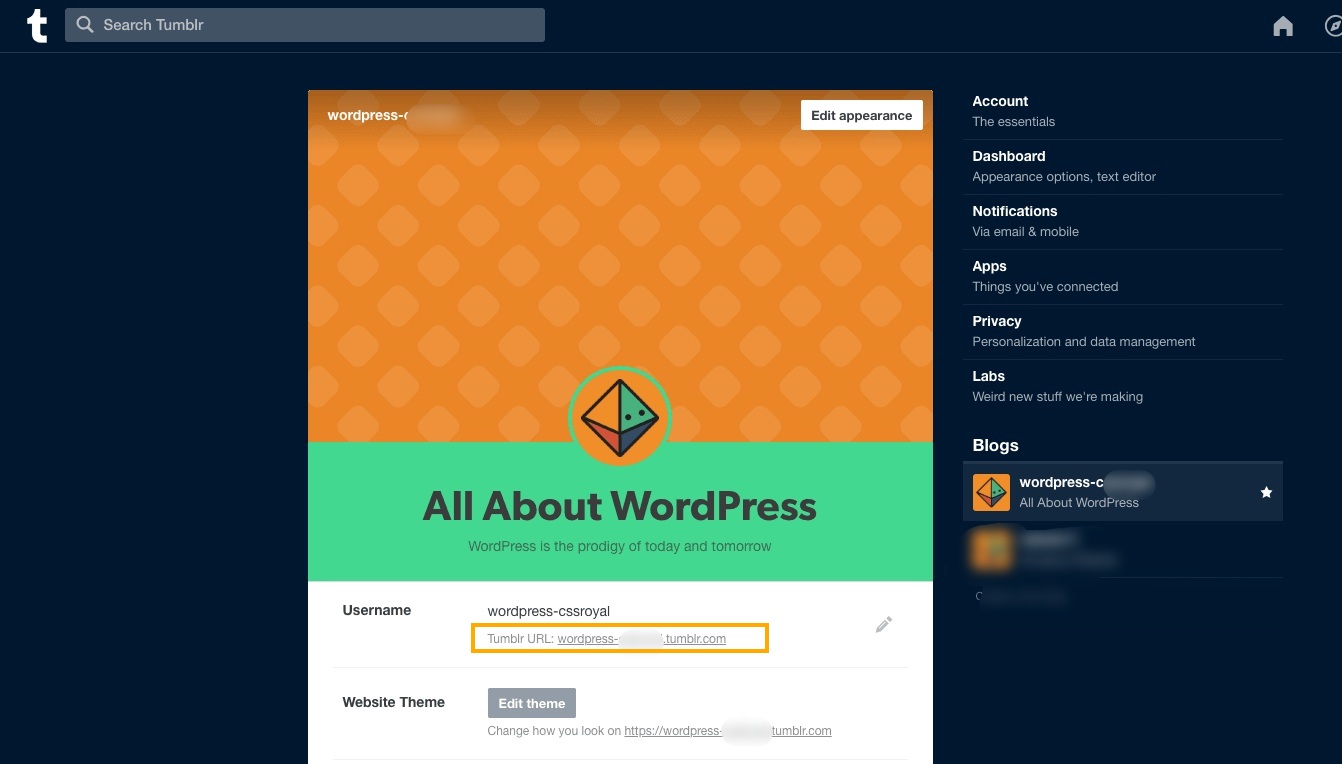 From here, collect the Tumblr URL for this blog under Username.
Step 5
Now, go back to your Social Booster Dashboard, and select the Networks tab.
There, under the Connect A Network section, click on Tumblr.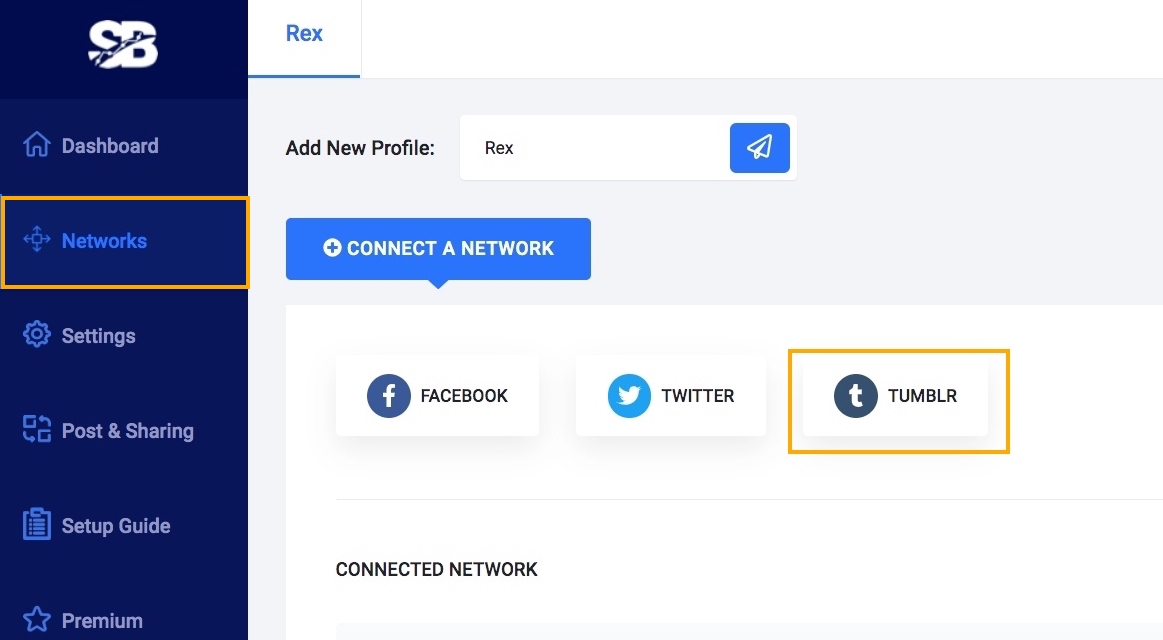 It will give you an option to select Profile. Click on it.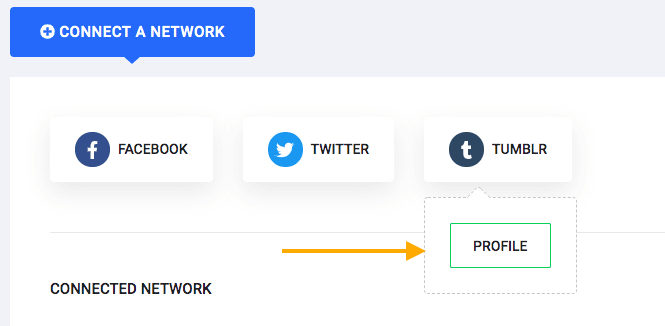 Once you click on it, it will take you to this form: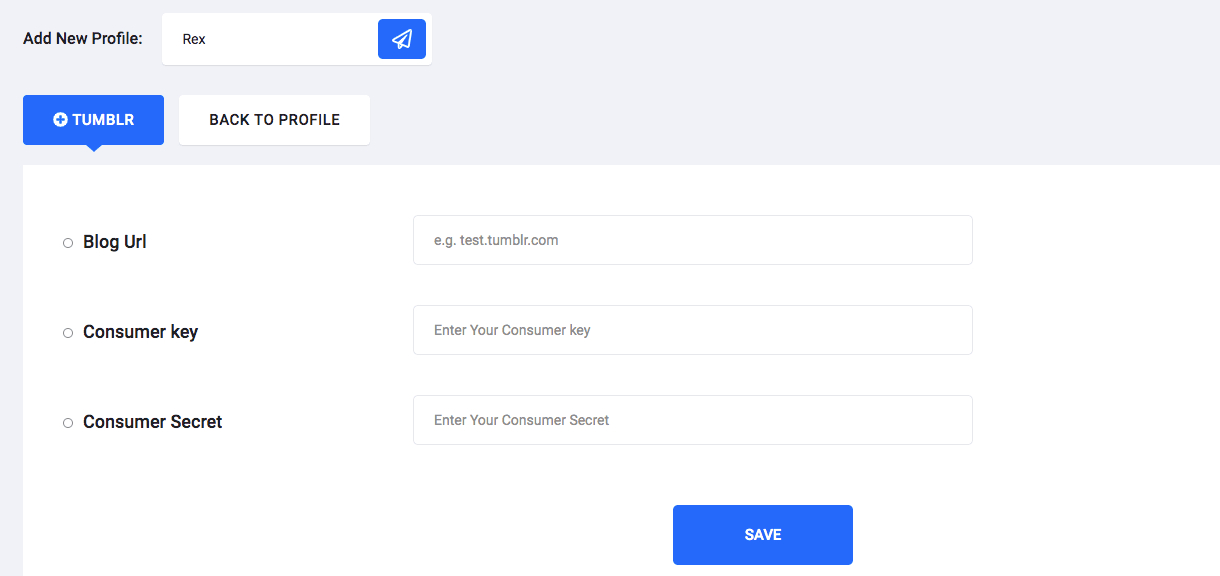 Here you need to provide the following information:
● Blog Url:
The Tumblr URL that you collected earlier, input it here.
● Consumer Key:
The OAuth consumer key that you collected earlier, input it here.
● Consumer Secret:
The OAuth consumer secret that you collected earlier, input it here.
Once you filled out all the fields, click on Save.
Step 6
Tumblr will ask for your authorization.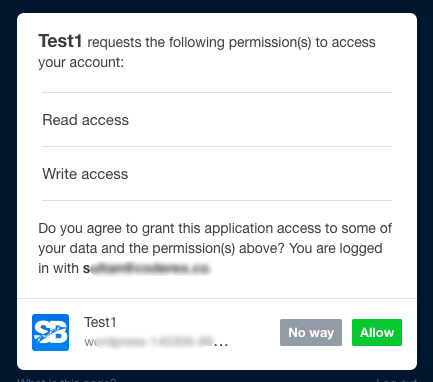 Click on Allow.
You will get a message on the top right corner that profile has been successfully added.

Step 7
Go to the Networks tab on your Social Booster Dashboard and scroll down to see the connected networks.
You can see that the Tumblr profile is connected.
If you want to enable or disable it, use the button below status. And if you wish to remove it, you can use the bin icon below the Status.
Now you can go ahead and start sharing your posts and pages to your Twitter profile that you added.