In order to connect Reddit to Social Booster, log in to your Reddit account and follow the steps below.
Step 1:
Go to your Reddit developers page and click on the apps bar.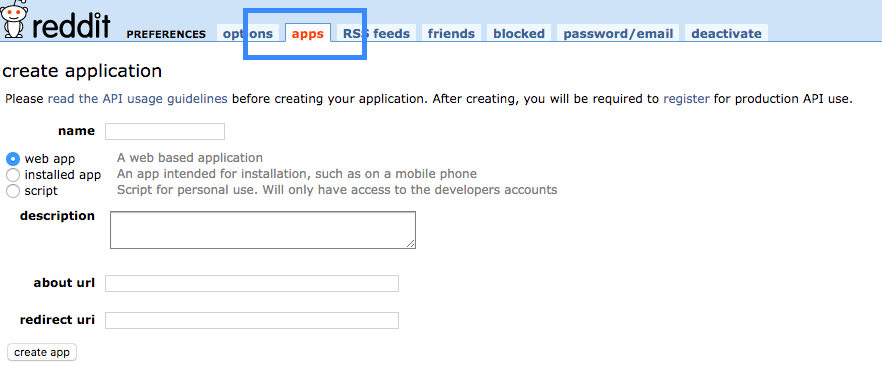 Step 2:
If you have an existing App that is verified and you want to use it, then you can skip to Step 3.
Else, fill it out the required details to create a new app.

Give a name to the app.
Write a short description of your app.
You will find the redirect URL from Social Booster's Setup Guide section.
Go to the Social Booster > Setup Guide and on the Reddit tab, copy the redirect URL from instruction no. 3.

Paste the redirect URL on the required field on Reddit.

**The About URL link is optional. If you have one, you can provide it, or you may leave it blank.
Now click the create app button.

The page will refresh and create your app.
Step 3:
You will see this page:

Now you are ready to connect your Reddit profile with Social Booster.
Copy the web app id and secret key.

Step 4:
Go to Social Booster's dashboard.

Click on Networks and click the Reddit tab.
Step 5:
Paste the web app id on the Client Id field.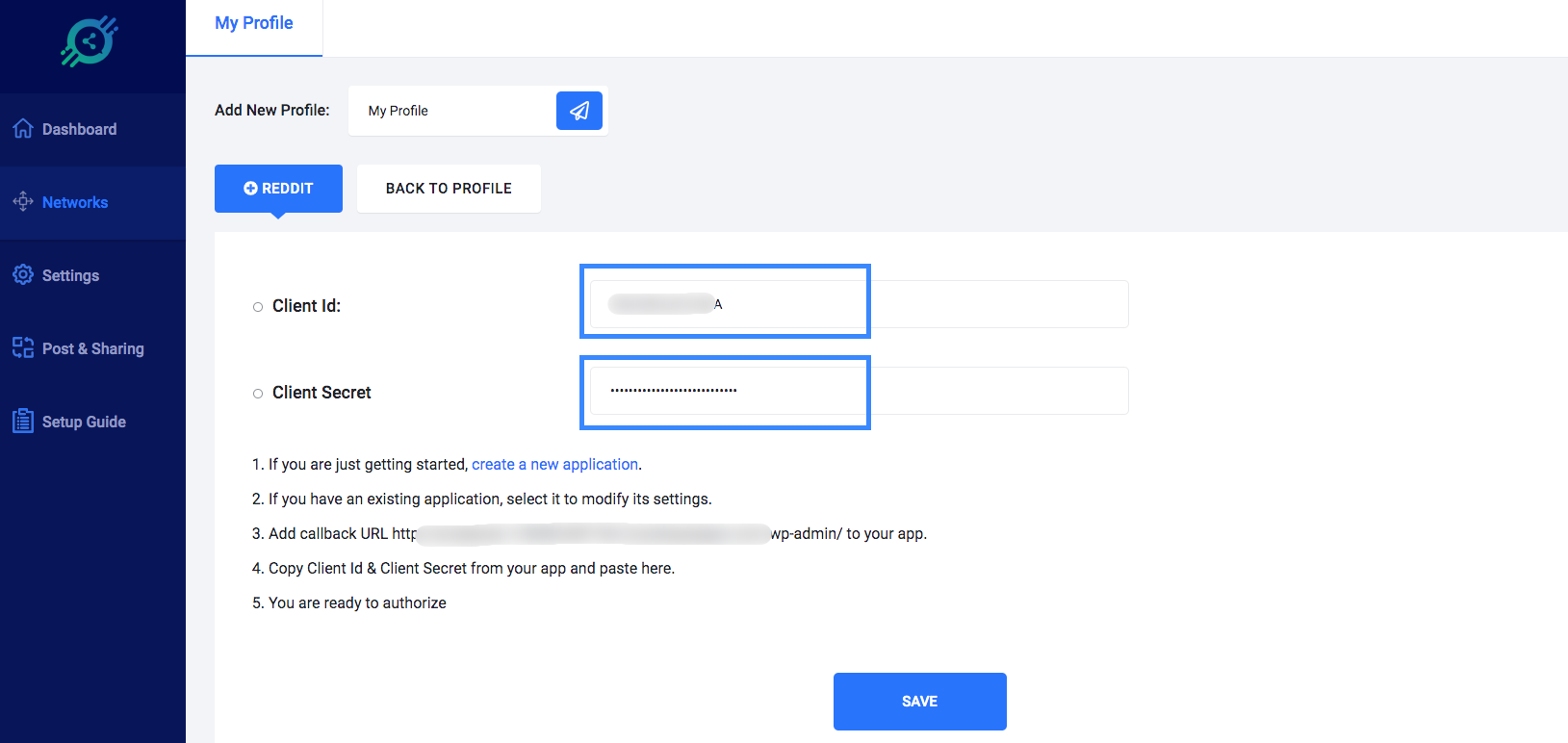 Paste the secret key on the Client Secret field.
Click on the Save button to connect your profile.
Step 6:
Go to Social Booster's dashboard.
Click on Networks and scroll down to see the connected networks.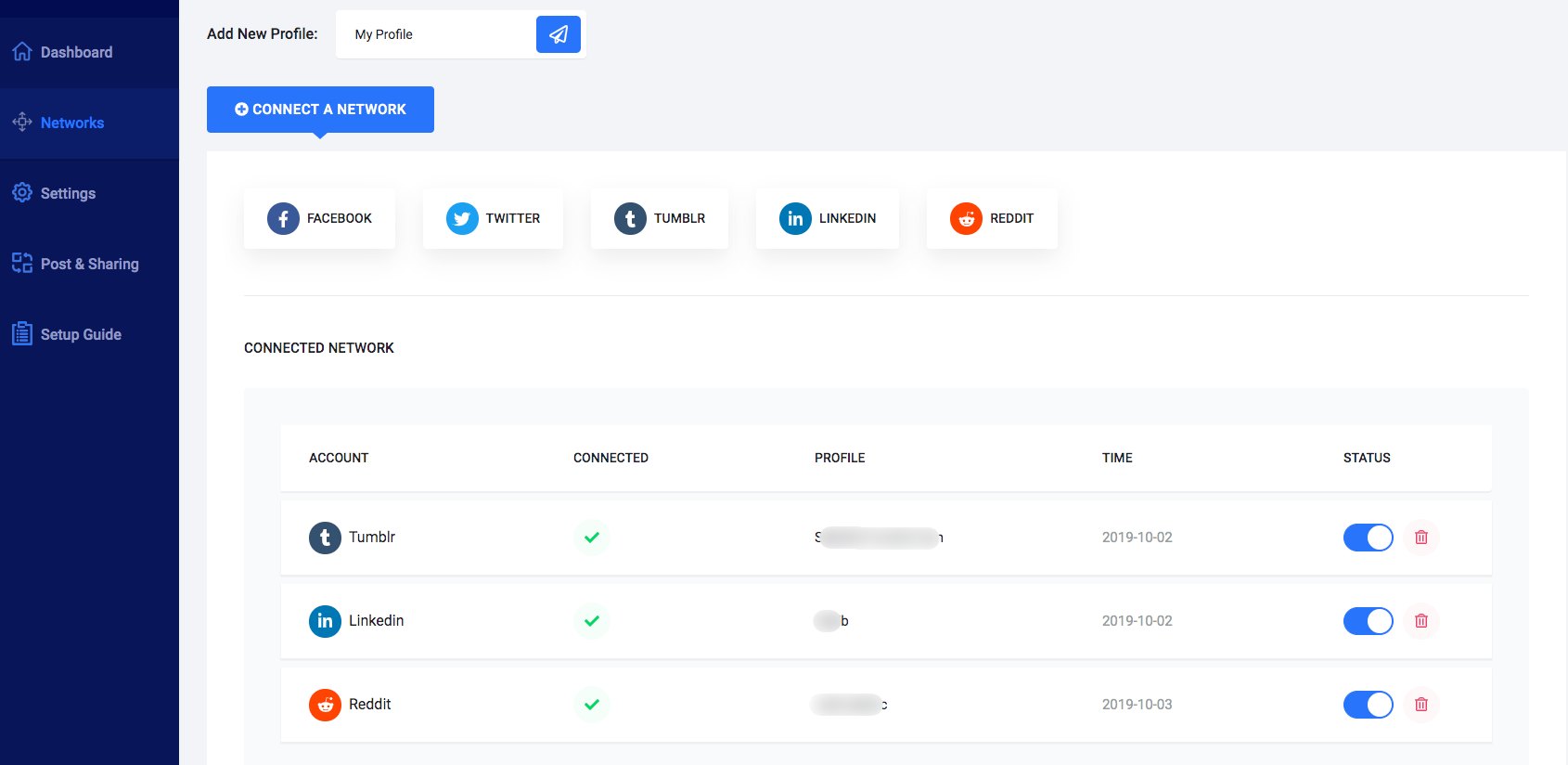 You can see that the Reddit profile is connected.
If you want to enable or disable it, use the button below Status. And if you wish to remove it, you can use the bin icon below the Status.
Now you can go ahead and start using Social Booster to share your posts and pages to your Reddit profile that you added.