To connect LinkedIn to Social Booster, first, you need to make sure your website is SSL certified, i.e., your domain starts with 'https.'
**LinkedIn currently does not support TLS 1.0. You have to use TLS 1.1 or 1.2 when calling LinkedIn APIs.**
Then you need to follow the steps below:
Step 1
Go to your LinkedIn developer's page: https://www.linkedin.com/developers/
**If you don't have an ID, then apply for a developers account. You cannot use any LinkedIn app authorization without a LinkedIn Developers ID.**
Step 2
If you have an existing App that is verified and you want to use it, then you can skip to Step 5.
Else, click on the Create app.

Or you can directly visit: https://www.linkedin.com/developers/apps/new
Step 3
You will get a form. Fill it out all the required information.
You will need to provide the following information: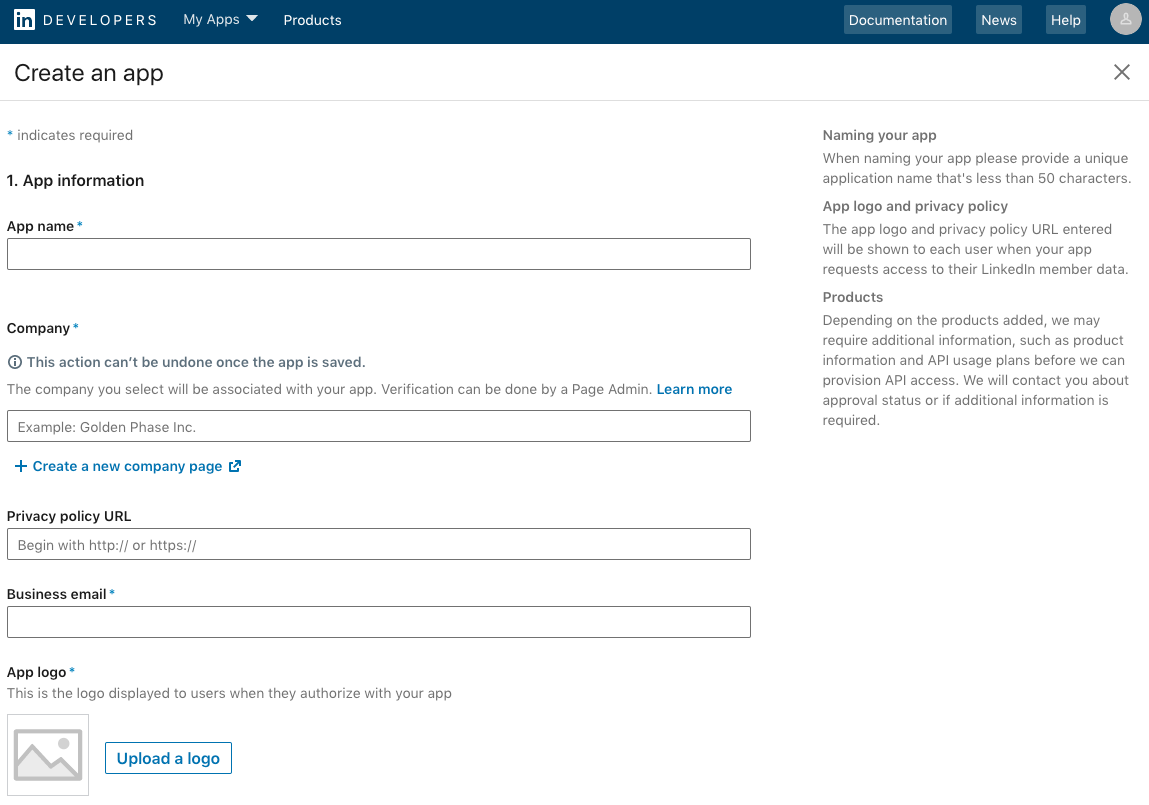 Give a name to your app.
Type and select your company page here.
Provide your business email here.
Upload a logo for your app. The logo must be square and at least 100*100 pixels.
Scroll down to get more options as shown below.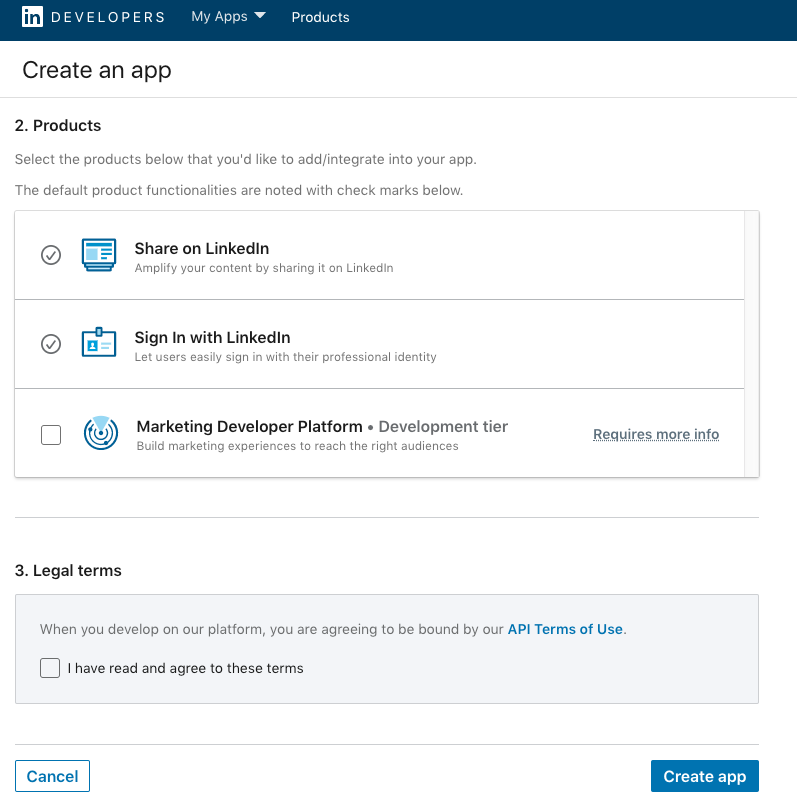 Here, choose Share on LinkedIn and Sign in with LinkedIn options.
The Marketing Developer Platform functionality is not required for using Social Booster. It's up to you if you want to select it.
Agree with the API Terms of Use and click on the Create App button.
Step 4:
Go to your apps section: https://www.linkedin.com/developers/apps
Click on the app you have just created. Click on the settings tab.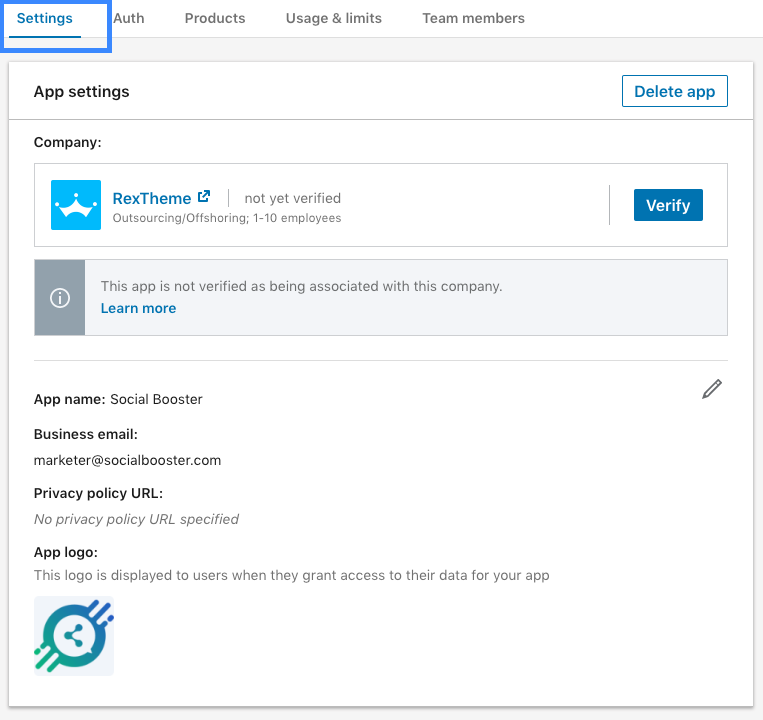 Click on Verify.
The page will refresh and you will get a Generate URL button. Click on it and it will provide you the verification URL.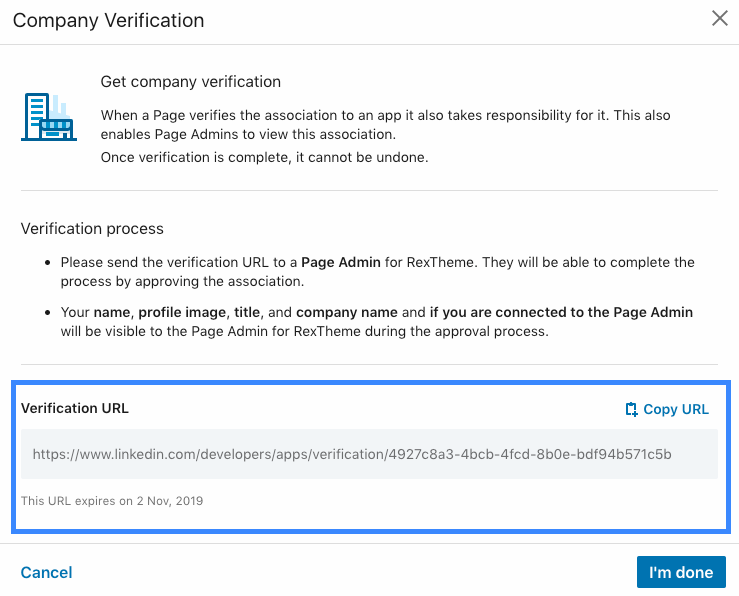 Copy this URL and click on the I'm done button.
Give this link to the admin of your company page to access and verify. If you are the admin, then you can go to this link to complete the verification process.
Once this is done, you are now ready to connect your LinkedIn profile with Social Booster.
Step 5:
Go to Social Booster's Setup Guide, Click on LinkedIn.

Copy your callback URL from instruction no. 5.
Step 6:
Go to LinkedIn developer page and click on the Auth tab.
Paste under OAuth 2.0 settings section, click on Add redirect URL.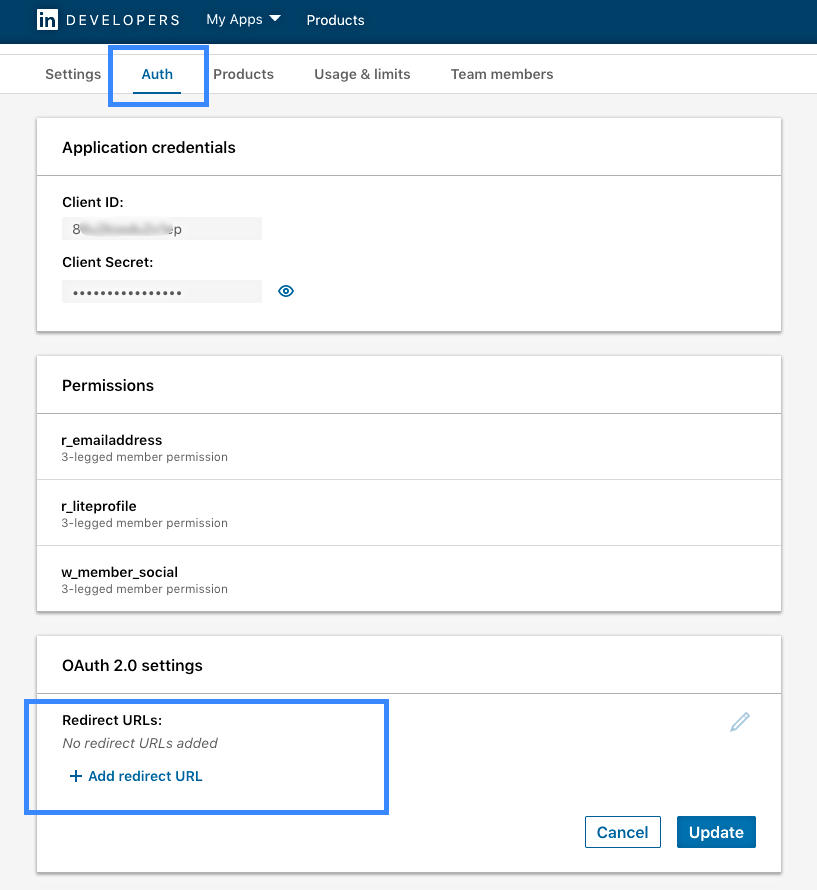 Here, paste the redirect URL that you copied in Step 5, and click on the Update button.
You will see that the redirect URL is added.

Step 7:
Copy your Client ID and Clent Secret form the same page.

Step 8:
Go to Social Booster > Networks and choose LinkedIn under the Connect Networks section.

Paste your Client ID and Client Secret on respective fields.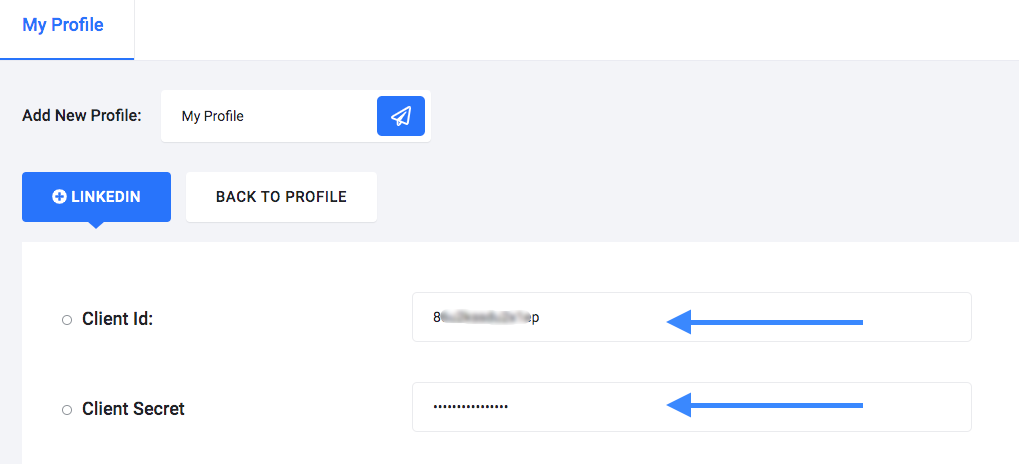 Then click on the Save button below.
Step 9:
Now, click on the Networks tab and scroll down to see the connected networks.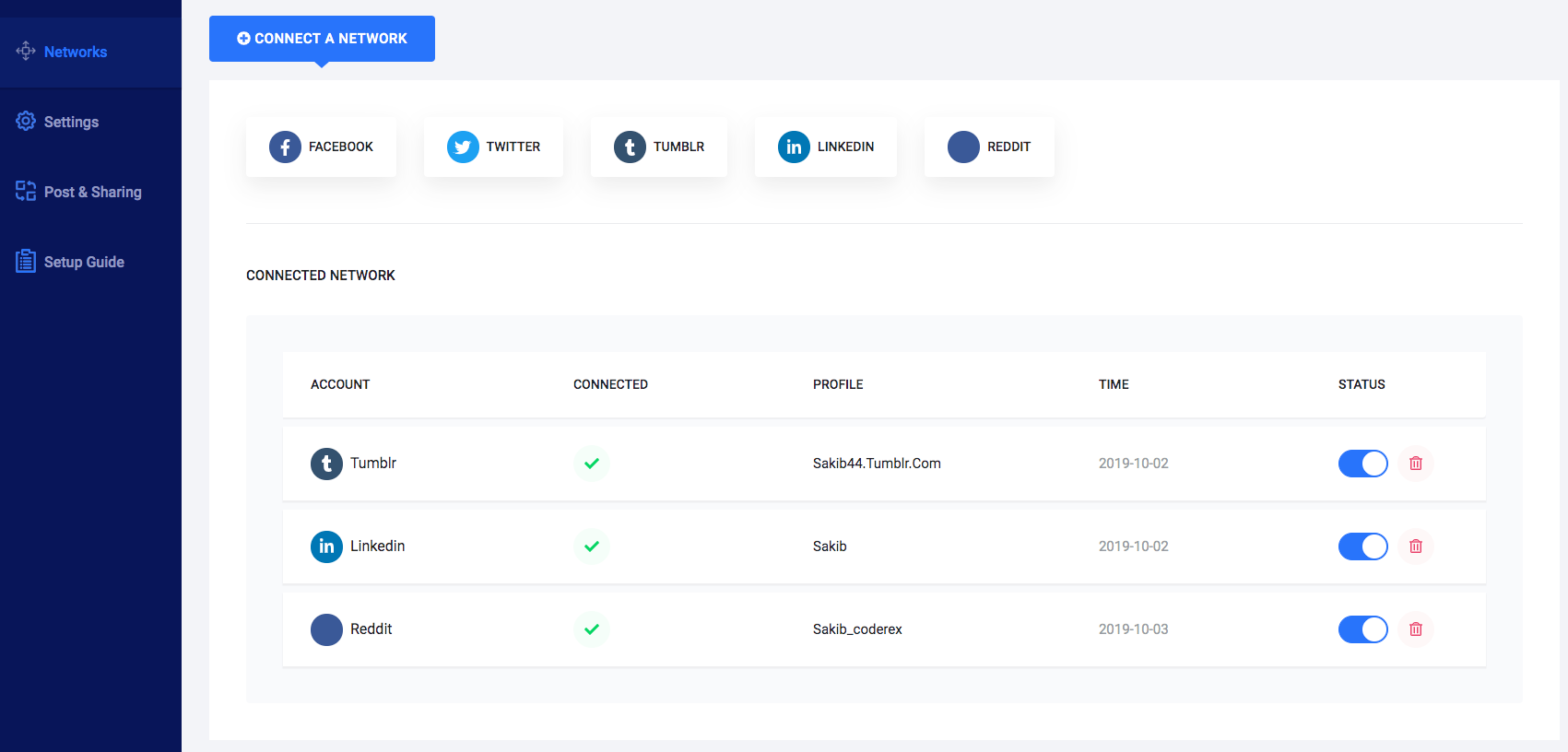 You can see that the LinkedIn profile is connected.
If you want to enable or disable it, use the buttons below Status. And if you wish to remove it, you can use the bin icon below the Status.
Now you can go ahead and start sharing your posts and pages to your LinkedIn profile using Social Booster.