In order to connect Facebook, first, you need to make sure your website is SSL certified, i.e. your domain starts with 'https'.
Then you need follow the steps below:
Step 1
Go to your Facebook developer's page
https://developers.facebook.com/apps/

**If you don't have an ID, then create one. You cannot use any Facebook app authorizations without a Facebook Developers ID., which is necessary to connect Facebook to Social Booster.
Step 2
If you have an existing App that you want to use, then you can ignore Step-2 and Step-3, and directly enter the App dashboard.
Else, click on Add New App.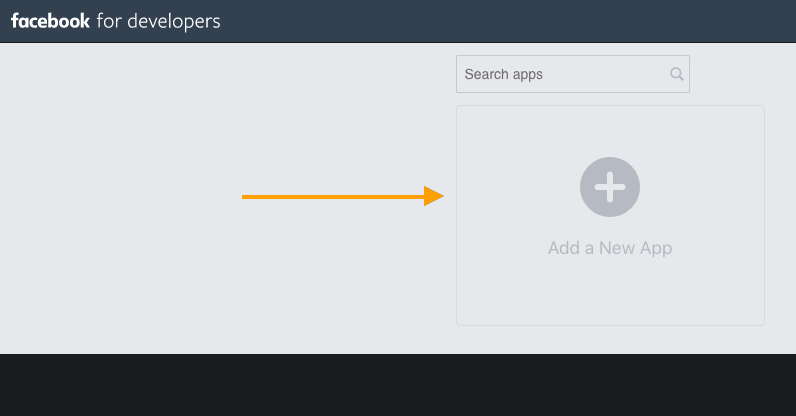 Step 3
You will get the following form: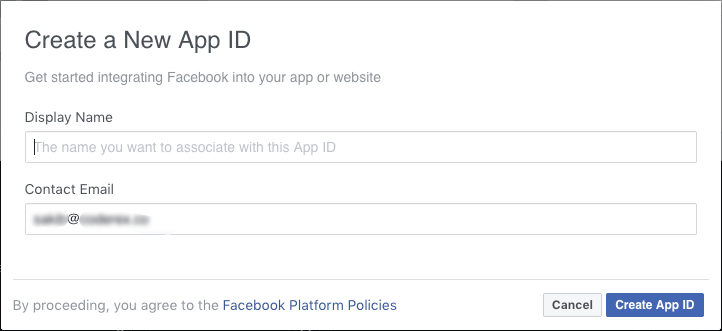 Give a Display Name (For example, Demo Feed 1).
The Contact Email will automatically be filled out with the e-mail you used to verify your Facebook ID.
Then click on the Create App ID button.
Your app will be created and you will be taken to the app dashboard.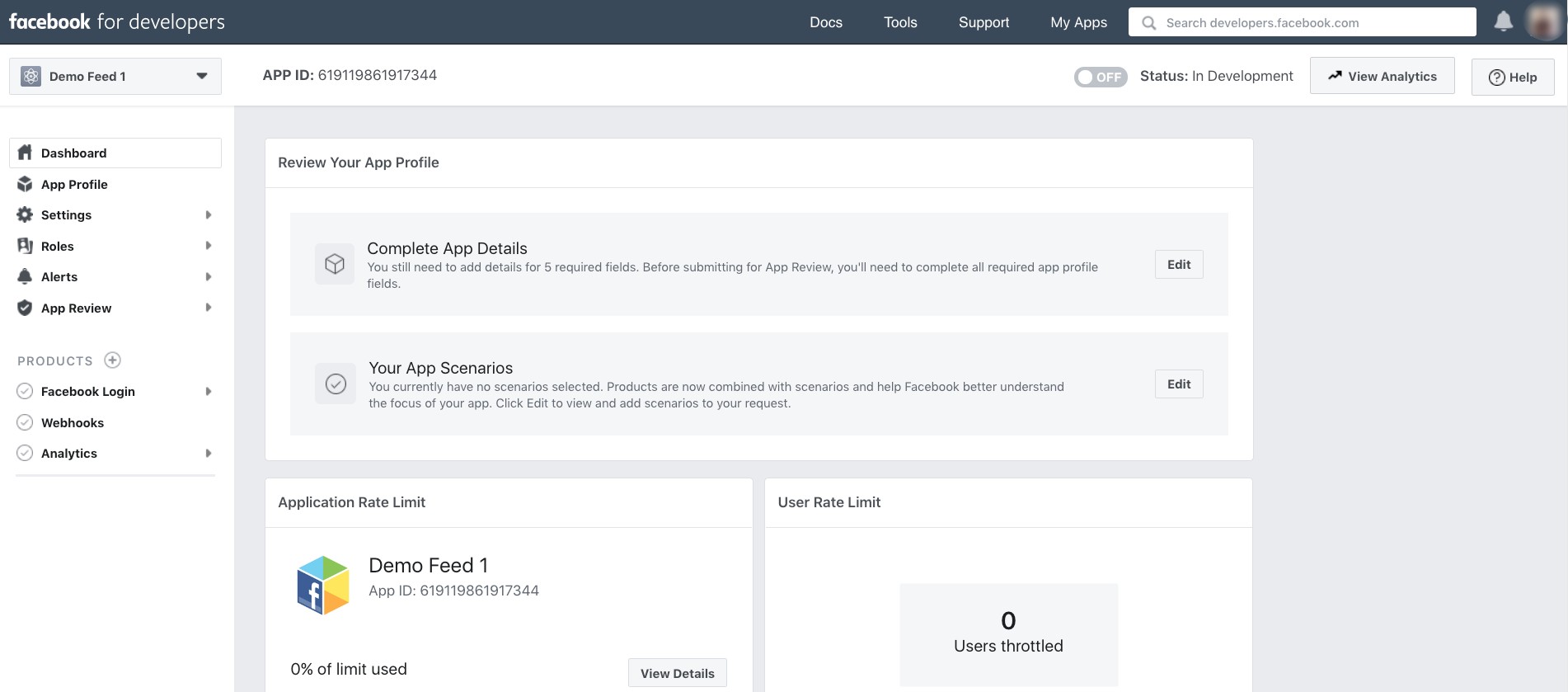 Step 4
On the left side, click on Settings > Platform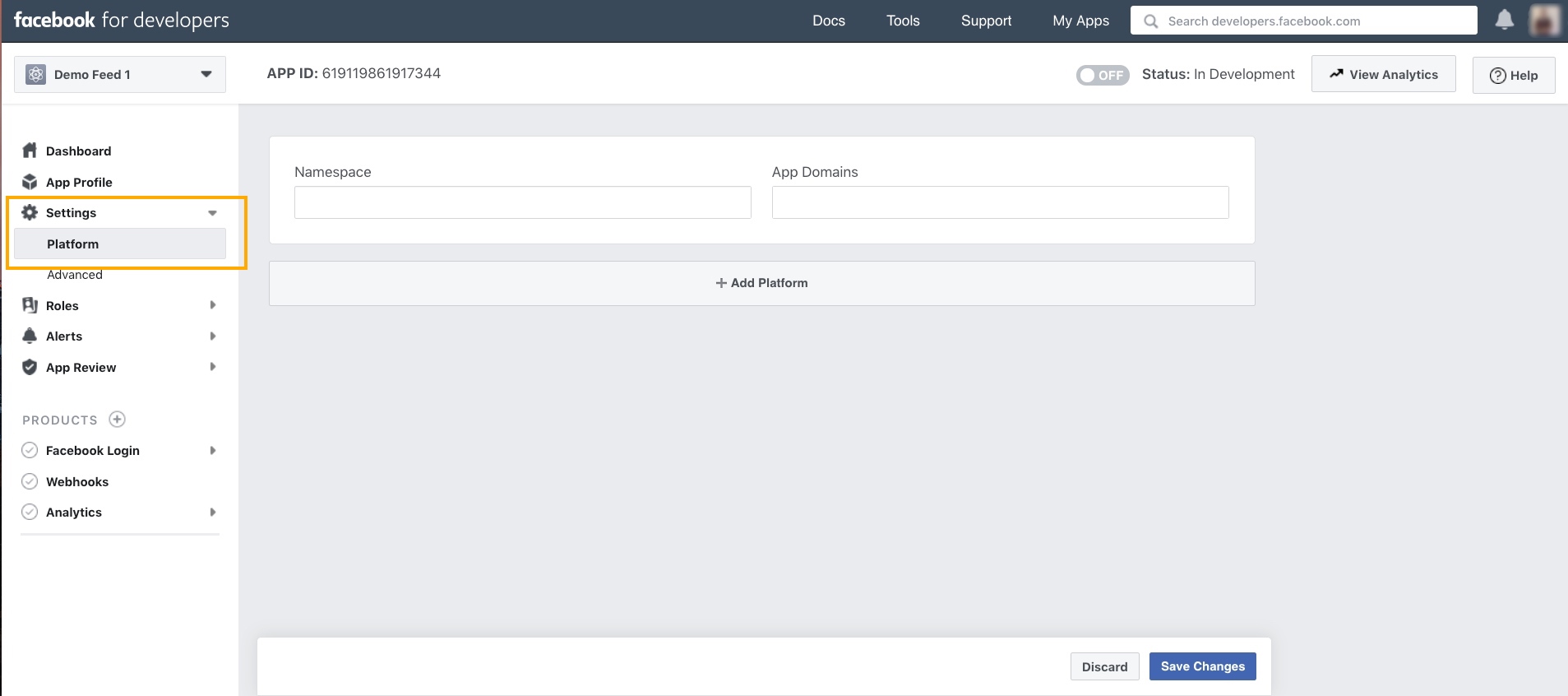 Step 5
On the App Domains field, input the domain of your website.
Once you input the domain in the App Domains field it will look something like this: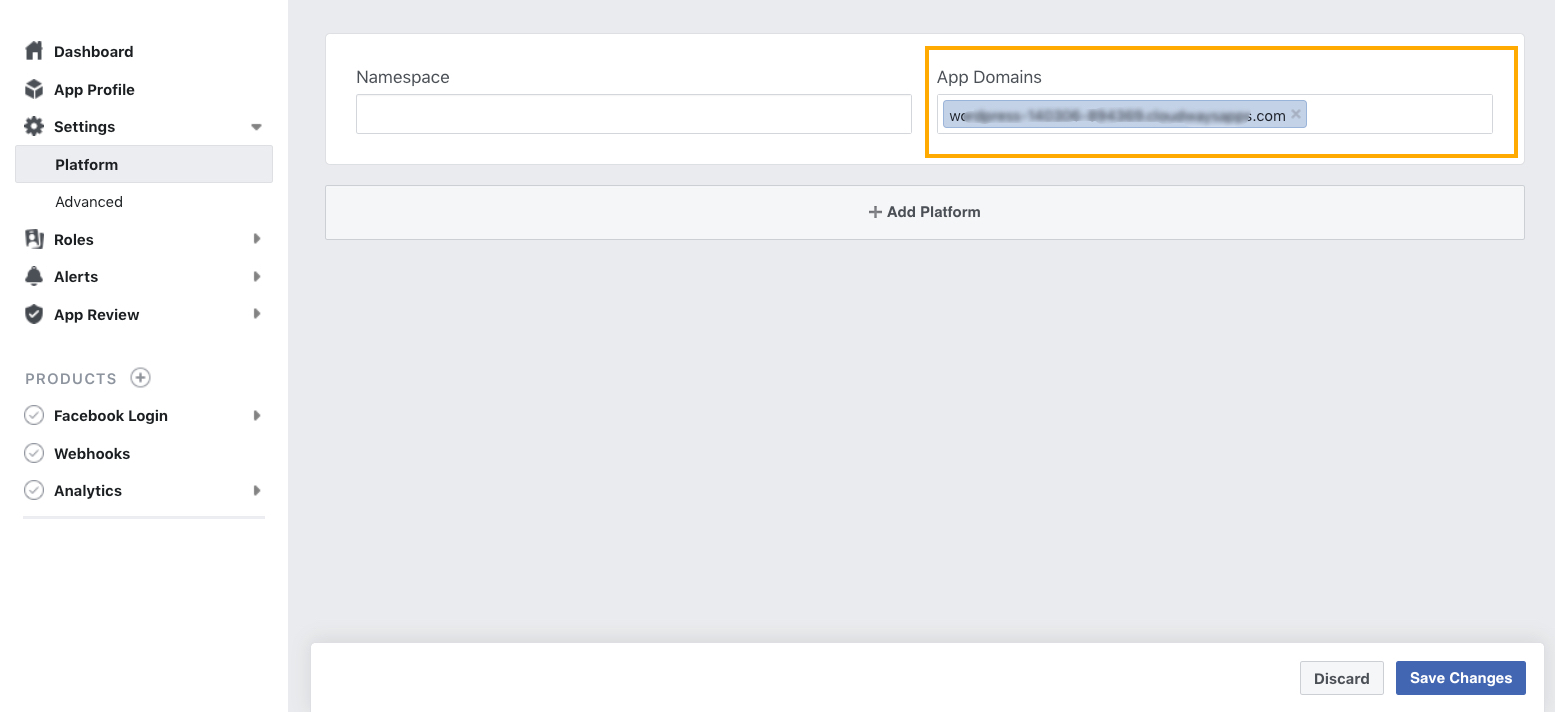 Then click on the Save Changes button.
Step 6
Now, on the left, click on App Profile and scroll down to the App Details section.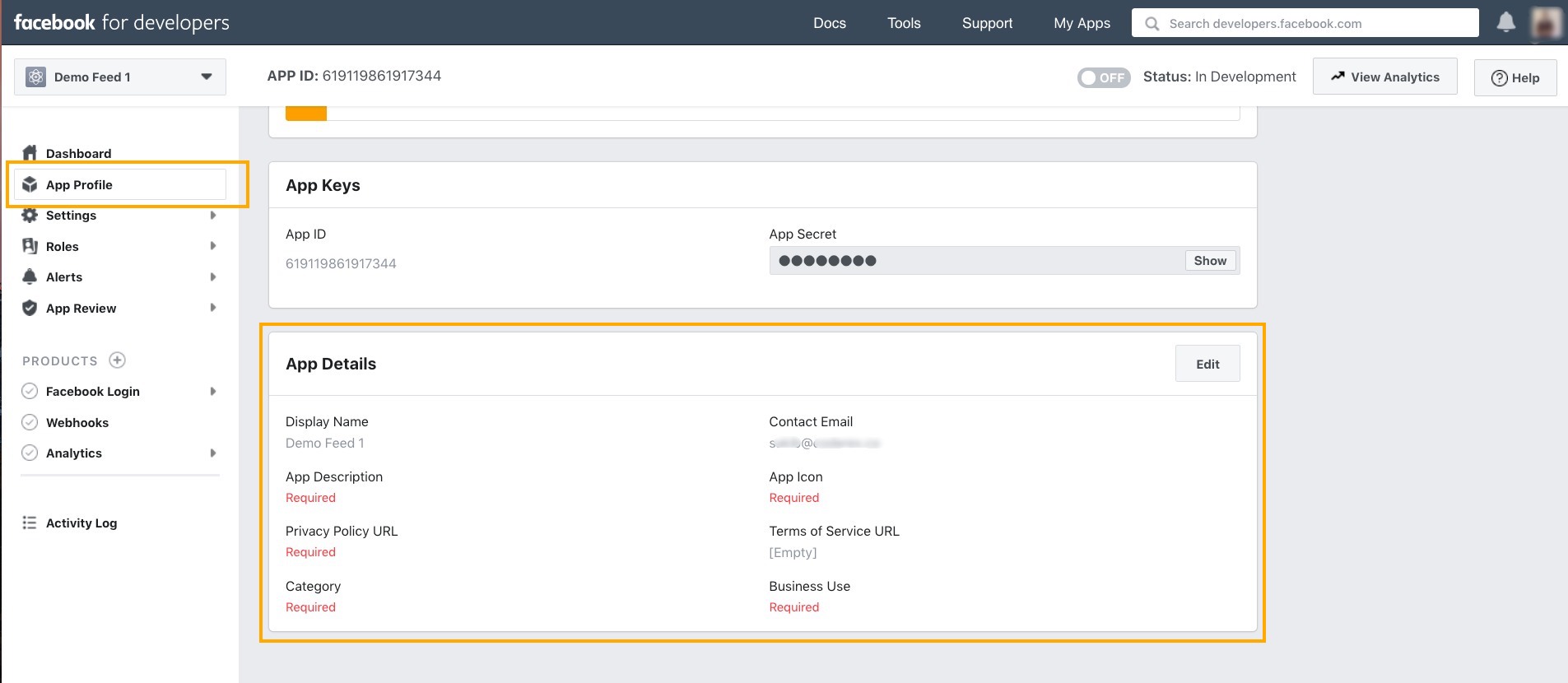 Click on Edit in the App Details section and you will be able to add data.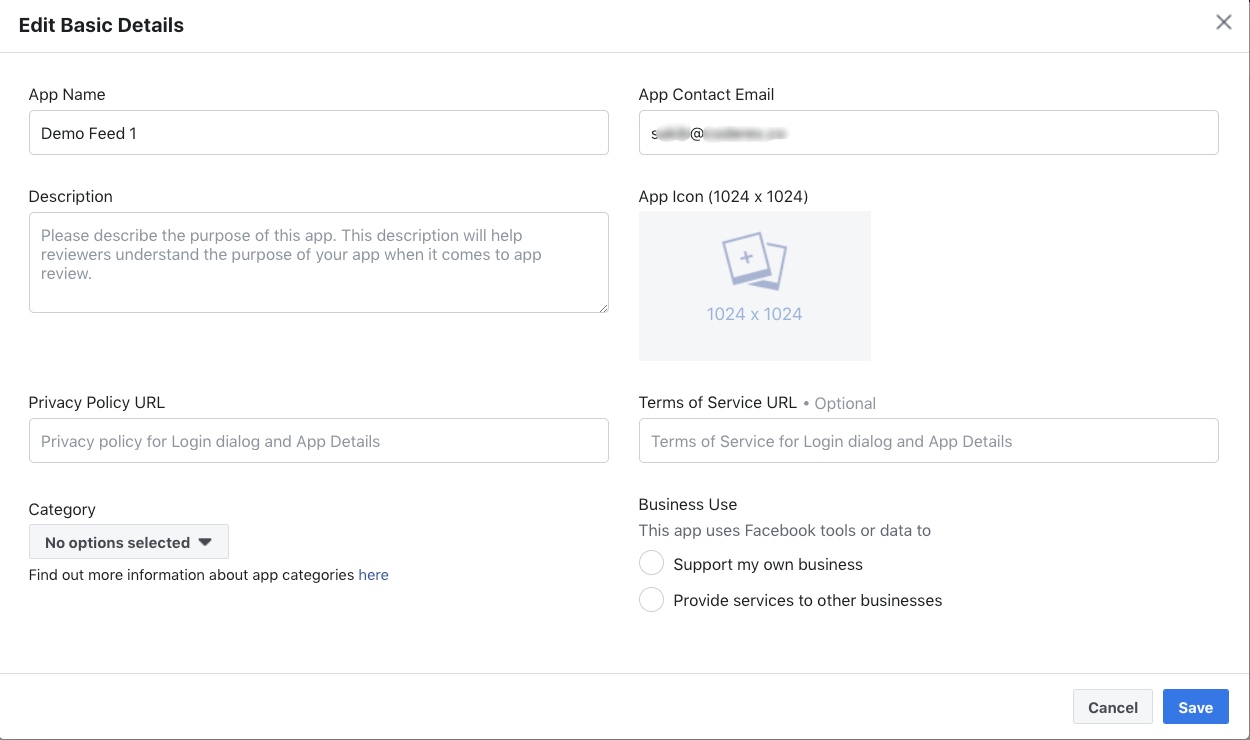 Here, the App Name and App Contact Email is already inputted. You need to further provide the following information:
● Description:
You need to give a brief description of the purpose of the App.
● App Icon:
Upload an Icon to represent the App with a maximum resolution of 1024 x 1024.
● Privacy Policy URL:
Provide a valid Privacy Policy link of your website.
● Terms Of Service URL:
Provide a valid Terms Of Service link of your website (if any).
● Category:
Select the category that is relevant to your website and business.
(Click here to learn about the categories.)
● Business Use:
You have to clarify if this App is to help you with your own business, or to provide service for some other business. Hence, here you should select Support my own business.
Once the information are provided, click on the Save button below and they will be added.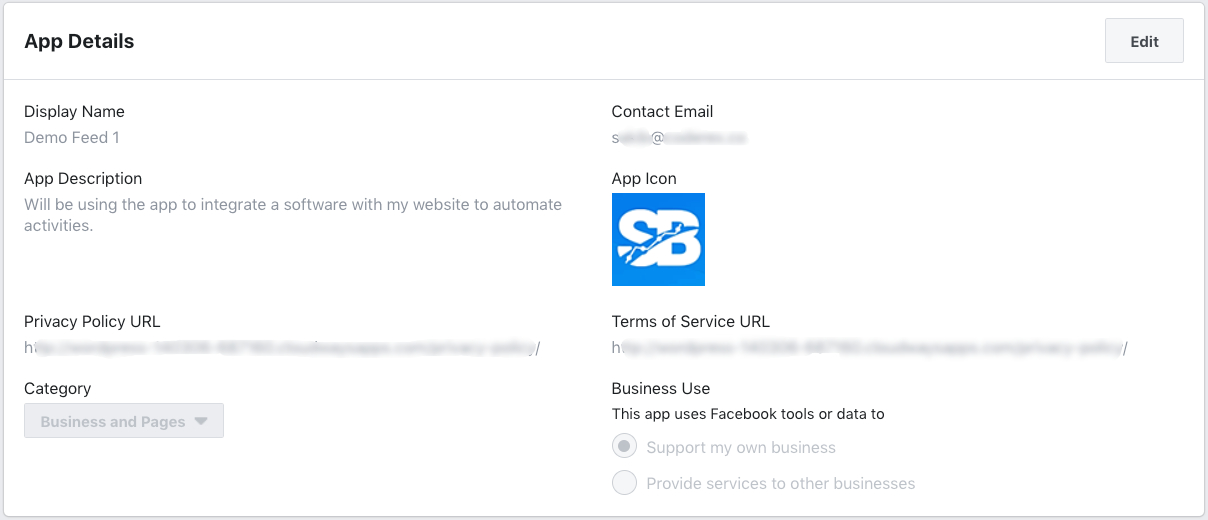 Step 7
Just above the App Details section, you can see a section called App Keys.

Collect the App ID and the App Secret from here. (Click on show on the right side to reveal the App Secret).
Step 8
Now, go back to your Social Booster Dashboard, and select the Networks tab.
There, under the Connect A Network section, click on Facebook.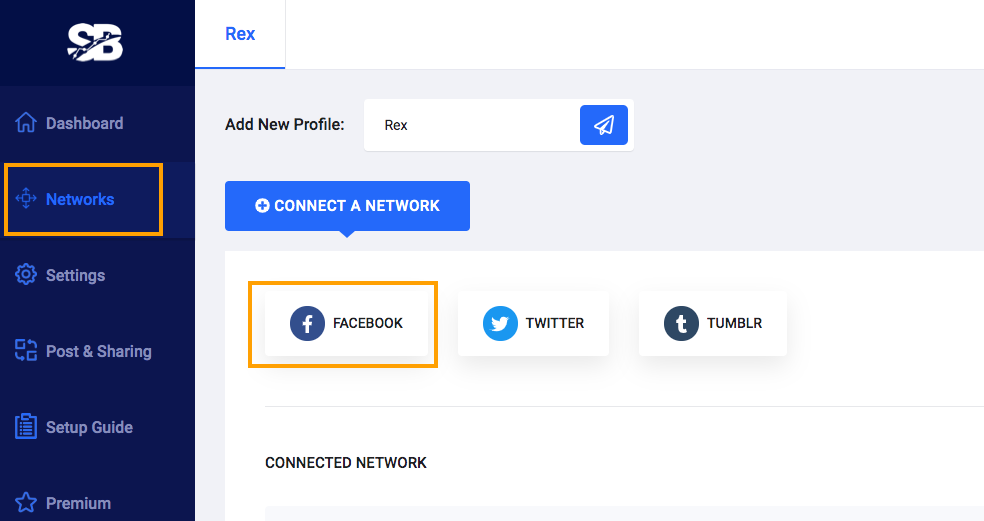 It will give you option to chose whether you want to connect Facebook Page or Group.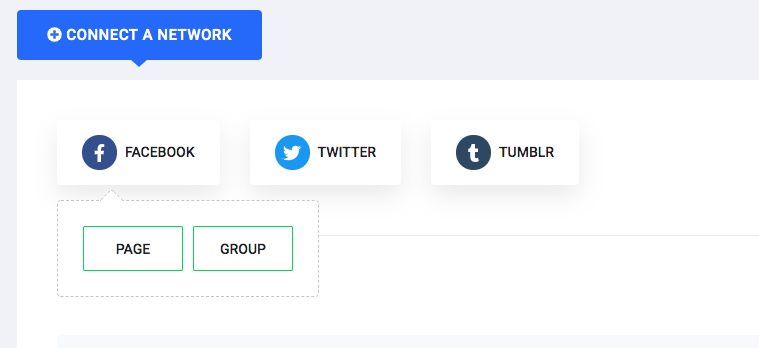 Once you select one, it will take you to this form: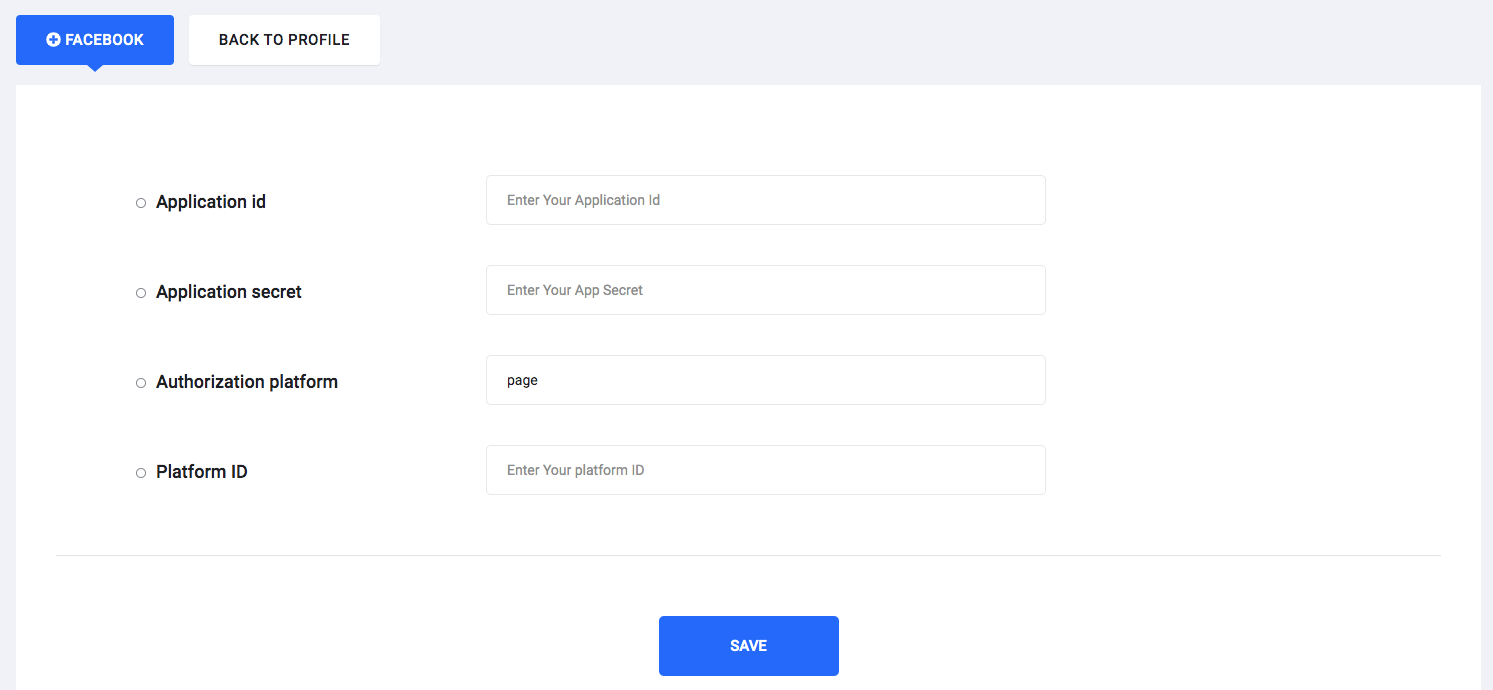 Here you need to provide the following information:
● Application ID:
The App ID that you collected earlier, input it here.
● Application secret:
The Application secret that you collected earlier, input it here.
● Authorization platform:
If you have selected Page earlier, it will show page and if you have selected group earlier, it will show group.
● Platform ID:
Here you need to provide the Page ID or the Group ID.
**Finding Platform ID
>>For a Facebook page, you can simply go to the About section of your page, and scroll down to find the Page ID similar to the image below.

>>For a Facebook group, you can collect it from the URL.

The long trail of number or a text (in case you changed the group URL) after the domain 'https://www.facebook.com/groups/' is the Group ID.
Once you filled out all the fields, click on Save.
Step 9
Facebook will ask for your authorization.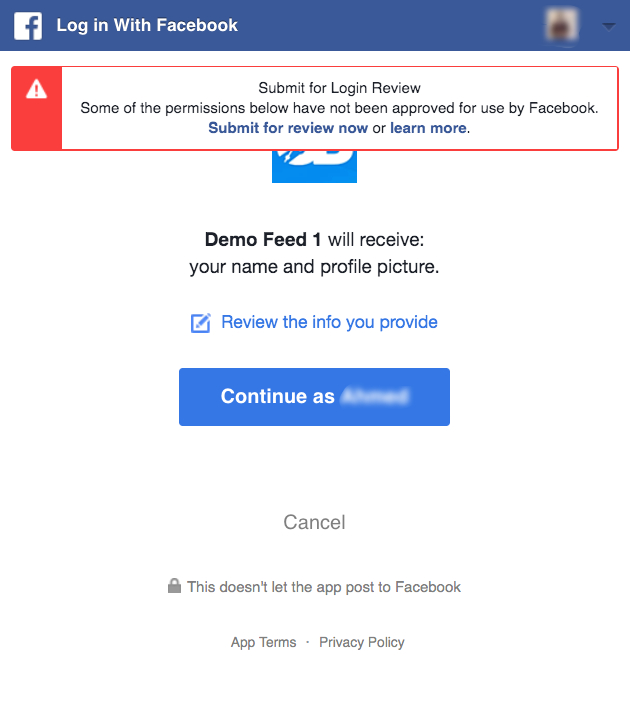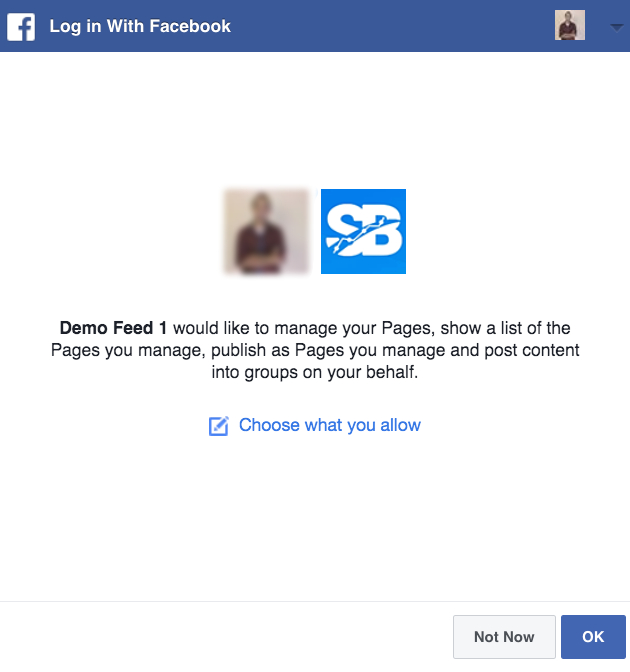 Click on Continue and then click on OK.
You will get a message on the top right corner that profile has been successfully added.

Step 10
Go to the Networks tab on your Social Booster Dashboard and scroll down to see the connected networks.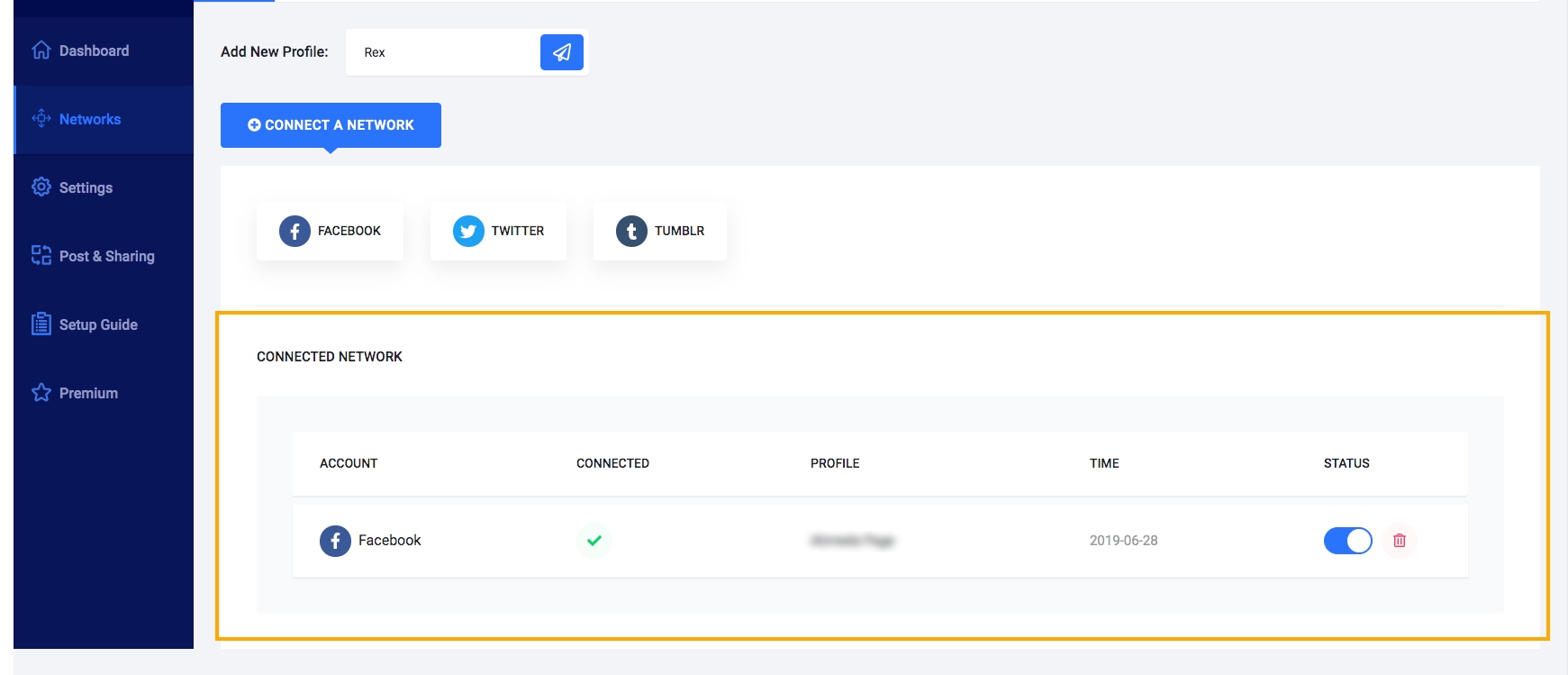 You can see that the Facebook page is connected.
If you want to enable or disable it, use the button below status. And if you wish to remove it, you can use the bin icon below the Status. Now you can go ahead and start sharing your posts and pages to your Facebook Page that you added.
So go ahead and connect Facebook to Social Booster and automate your social post sharing.