Huge WooCommerce Black Friday Discount Deals [2021]
Last updated on:

14 mins read
It's time to have a blast at shopping!! Black Friday week here, and we, the WordPress enthusiasts, are ready for it.
Every WooCommerce store is at a buzz offering huge Black Friday discount offers on products; the sales just keep on coming.
Are you ready for Black Friday with your WooCommerce store?
Here's a little helping hand. In this list, you will find some awesome WooCommerce Black Friday discount deals!!
Make the most of these deals and make your WooCommerce store better than ever this Black Friday!!
WooCommerce Black Friday Discount Offers – 2021
Here are the best Black Friday discounts and deals for WooCommerce plugins and themes this year.
Details Of The Best Black Friday Discounts And Deals For WooCommerce Plugins– 2021
Here are more details on the WooCommerce Black Friday discounts and deals listed above.
WPFunnels – Sales Funnel Builder for WordPress: Flat 60% Off
WPFunnels is the WordPress funnel builder where you can visually design your funnel flows on a drag-and-drop canvas where you can Plan, Design, Execute and Track your Sales funnels without leaving your dashboard.
It is basically created for entrepreneurs and marketers, to increase their online sales revenue using smart offers such as Order Bump, Upsells, and Downsell.
If you're offering courses, selling products or ebooks, offering subscriptions, or simply trying to generate leads, crafting these smart offers can help you attract your buyers to purchase even more.
Also, the best part is, WPFunnels comes with go-to sales funnel templates for several niches, which you can import with just a click. This means you can start using sales funnels immediately.
Apart from these, you'll have some exclusive features such as:
A Drag-and-drop canvas for funnel mapping & planning.
All the typical steps needed (Landing, Checkout, Thank You).
Design funnel steps using Gutenberg or Elementor Page Builder.
Use orderbump offers at the checkout.
Trigger one click upsell offers after checkout.
Add Downsell offers after upsell steps.
Conditional redirection to control buyer's journey.
Detailed analytics of every funnel step.
Conditional funnels for WooCommerce store.
A/B testing of every step (Coming soon).
Lead generation with form builders (Coming soon).
Major payment processing support – Stripe & Paypal.
This Black Friday, you'll get a one-time offer of a 60% discount on all WPFunnels plans.
So, hurry us and get it now.
Product Feed Manager for WooCommerce – 30% Off
With WooCommerce Product Feed Manager, you can easily create accurate WooCommerce product feeds to promote on over 170+ popular marketplaces.
You can easily create dedicated product feeds for every marketplace in minutes, which includes Google Shopping, Facebook Ads, Kelkoo, Amazon, eBay, Instagram, Rakuten, Walmart, AdRoll, Pricegrabber, Target, etc.
Exclusive features of the plugin:
Category Mapping with Google.
Extensive Filter Options.
Schedule Auto-Update of the feed.
Advanced Custom Fields,
Google Analytics Support
Facebook Pixel Support to Track Products
And many more.
This Black Friday, you'll get:
30% Discount on Annual Plans – Coupon Code: Friday30.
25% Discount on Lifetime Plans – Coupon Code: Friday25.
ShopEngine – Up To 50% Off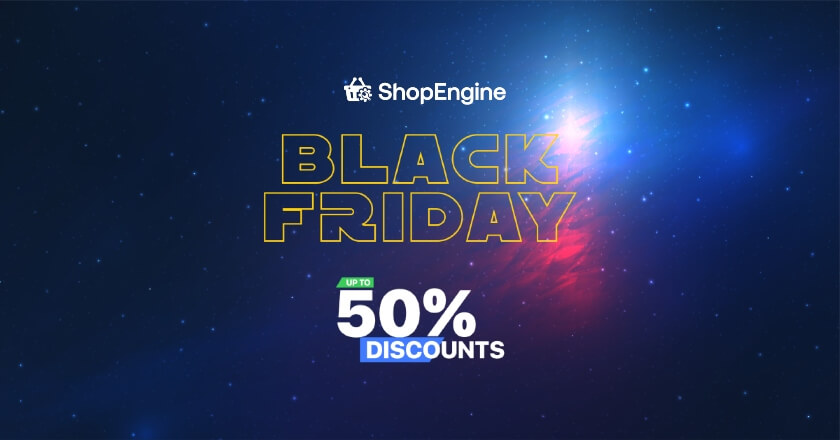 ShopEngine — the all-in-all, feature-heavy WooCommerce builder with 13 modules, 60+ widgets, 16 templates & more features to empower your customization capabilities with WooCommerce pages.
This Black Friday, get all the PRO features and enjoy up to 50% discount on ShopEngine before the offer runs out — hurry up!
Retainful – Up To 30% Off
Retainful is an all-in-one Email Marketing Automation & Conversion app for WooCommerce and Shopify stores.
Automate all your email marketing needs – recover abandoned carts, send thank you emails, win back inactive customers, launch refer-a-friend campaigns, and more.
Get Retainful at 30% OFF this Black Friday.
Optinly – 50% Off
Retainful is an all-in-one Email Marketing Automation & Conversion app for WooCommerce and Shopify stores.
Automate all your email marketing needs – recover abandoned carts, send thank you emails, win back inactive customers, launch refer-a-friend campaigns, and more.
Get Retainful at 30% OFF this Black Friday.
Putler – 50% Off
Putler – It is a multichannel analytics and insights tool that provides in-depth reports on products, customers, sales, orders, subscriptions, and website audience.
Not just reports, Putler also provides useful features like forecasting, goal tracking, segmentation, filtering, custom segments, multistore reporting, and a lot more.
Booster For WooCommerce – 25% Off
Get the best All In One plugin Woocommerce plugin for your web store. Booster Black Friday offer starts from 22nd Nov and ends on 29th Nov 2021.
Booster has 200+ power-packed features, 400+ 5 Star reviews, 2+ Million downloads and trusted by 100,000+ websites.

Key Features:
Here are some of our most popular features are:
PDF Invoicing and Packing slips.
Product input Fields.
Prices and Currencies.
Cart and Checkout.
Product Addons.
Button and Price labels.
Payment Gateways.
Emails, and Additional Tools.
And more to come!
Why you need Booster:
– Booster has a large number of different individual plugins, all in one place! So you won't have to use many individual plugins! (which makes the WooCommerce store slow).
– You can use specific features just the way you want, by enabling or disabling the necessary feature.
– Booster saves money. You won't have to spend on each and every plugin.
– Saves time by being one place to get support for all the different features.
– It requires no coding skills and is super easy to learn.
Cart Lift – 30% Off
Cart Lift helps you win back your abandoned shopping carts by sending engaging e-mail campaigns to reach customers who abandoned shopping carts on your site.
It is surprisingly easy to use and can save a lot of money for eCommerce websites.
Exclusive features of the plugin:
Need only a few clicks to set up your email campaign
Set strategic intervals to send emails
Get full analytics on revenue recovered
Get cart details for abandoned customers
Notify admin for every cart recovered
Intent pop-up to collect emails when visitors click on Add to Cart
And many more.
This Black Friday, you'll get:
30% Discount on Annual Plans – Coupon Code: Friday30.
25% Discount on Lifetime Plans – Coupon Code: Friday25.
LiveAgent – 50% Off
LiveAgent is a multi-channel customer service software designed to help businesses handle customer inquiries and support requests through multiple support channels.
Among the tools, LiveAgent offers are universal inbox, hybrid ticket steam, automated ticket distribution, real-time chat, proactive chat invitations, and chat overview.
It also provides offline support portal services and solutions such as customer portal, knowledge base, forum, and feedback and suggestions.
More than 10,000 companies trust LiveAgent to manage their customer support operations and other help desk-related processes.
LiveAgent currently supports 43 languages, and to make this user experience more fruitful new translations are added regularly.
AliDropship Plugin – 40% Off
Get 40% off the AliDropship Plugin during Black Friday 2021!
AliDropship is a powerful WordPress dropshipping plugin that lets you run your own online business.
With this AliDropship plugin, even inexperienced users can make a fully functional online store and sell products all over the world.
With its help, you will automate daily management tasks, connect to millions of products and suppliers and get all the tools to run your online business.
BracketSpace – 25.69% Off
Custom Notifications and Alerts without a hassle. Notify anyone about any WP action.
With powerful Merge Tags, you can endlessly customize your messages.
Order Export Pro for WooCommerce – 50% Off
Tired of manually exporting order data and it looks like a mess? That will be a thing of the past using the WooCommerce Order Export Pro plugin!
Use this plugin to automatically export your order data to your inbox or through FTP.
All the export reports will be in the CSV format and can be filtered as well as have the columns reordered.
If you have multiple WooCommerce stores, have no worries, as this plugin will enable you to copy exports between stores.
Use code bf2021 to apply the discounts.
Table Rate Shipping Pro for WooCommerce – 30% Off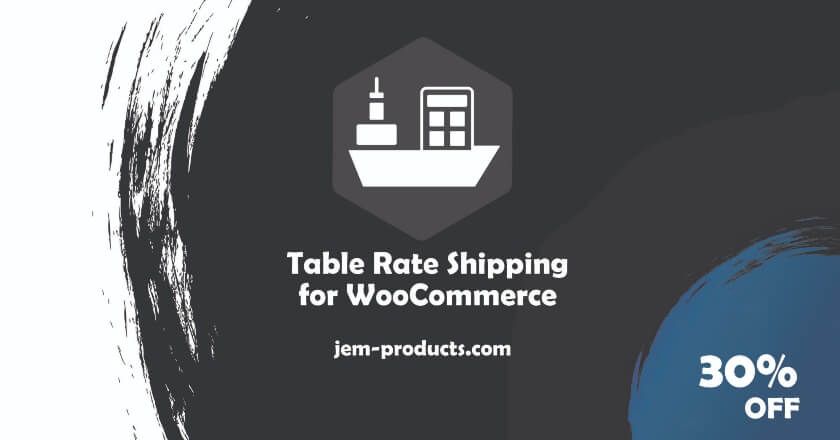 If you run an online store, then you know that calculating shipping can be a real pain.
Avoid that completely by installing WooCommerce Table Rate Shipping Pro!
This plugin will enable you to determine shipping depending on destination, weight, as well as cart total.
Its most valuable feature is, without a doubt, the one that enables you to apply shipping rules only to logged-in users.
Besides that, you also get to include handling fees, use unique shipping method names, hide and import/export shipping methods, use shipping classes, force the usage of shipping methods, and so on.
All in all, for those of you that want to create the perfect shipping rate plan, this plugin is a must-have.
Use code bf2021 to apply the discounts.
Ninja Tables – 40% Off
Ninja Tables is one of the best WordPress table plugins used by 70,000+ WordPress enthusiasts!
It's the only plugin you need on your website to keep all your data and information well-organized in a tabular manner.
With Ninja Tables, you can create any type of fully responsive and customizable data tables effortlessly and organize your valuable data.
You can also import WooCommerce products, form entries, WordPress posts, or even data from Google Sheets and have your WordPress table-ready in just under a minute!
Ninja Tables is SEO-friendly and responsive for all your devices.
This Black Friday sales season get this amazing table plugin at a massively discounted price!
Fluent Forms – 40% Off
Fluent Forms is one of the most user-friendly WordPress form builder plugin available for WordPress today.
It is a fast, lightweight, smart, and yet simple form builder for your website.
You can easily use it to create the form you need in just a couple of minutes.
Notable Features of Fluent Forms:
Double opt-in.
Advanced form validation.
File upload.
Survey results.
Delete old form entries.
Landing pages.
Payment gateways.
Conversational forms.
Post creation, etc.
And these are only a few of the premium features that Fluent Forms has to offer.
Fluent Forms offers a wide range of form-building functionalities at a very affordable budget.
Get Fluent Forms at a significantly discounted price this Black Friday sales season!
FLuentCRM – 40% Off
FluentCRM is one of the best email marketing automation plugins that will turn your WordPress dashboard into a fully functional email marketing automation platform.
With FluentCRM, you can bring your customers, email subscribers, members, students, and WordPress users from various popular plugins like WooCommerce, Fluent Forms, MemberPress, Learndash, etc.
Then add them into a centralized contact database and segment them into lists, tags, and dynamic segments.
FluentCRM gives you all the features to manage one-off email campaigns, set up email sequences, and then run email marketing automation funnels.
With its user-friendly features, you can maintain excellent customer relationships while keeping your business growth on top of mind would be a piece of cake!
Whols – WooCommerce Wholesale Prices – 70% Off
Whols is the perfect plugin for WooCommerce stores. It enables you to set wholesale prices on your products and show special deals only available through wholesalers!
Acowebs – Up to 30% Off
This Black Friday season, Acowebs offers discounts of up to 30% on all our WooCommerce plugins. For a single plugin purchased, the customer gets a discount of 10%.
For two products the discount goes up to 20% and for 3 or more products, a discount of 30% could be availed.
This festive season, we offer discounts on all our products which includes:
1. Woocommerce Custom Product Addons
2. WooCommerce Checkout Field Editor and Manager
3. WooCommerce Dynamic Pricing With Discount Rules
4. WooCommerce PDF Invoices and Packing Slips
5. WooCommerce Product Labels
6. WooCommerce Wishlist
7. WooCommerce Quick View
8. WooCommerce Product Table
WP Activity Log – 40% Off
WP Activity Log is the number 1 user-rated activity log plugin for WordPress, with more than 100,000 active installations.
The plugin offers the most extensive coverage of any activity log plugin for WordPress, and it has out-of-the-box support for WooCommerce, Yoast SEO, and other widely used WordPress plugins.
WPassword – 40% Off
The WPassword plugin enables you to easily configure strong password policies for your WordPress website and multisite network.
Help your team members maintain strong password practices with this easy-to-use plugin and make sure their passwords are strong and often changed.
Barn2 Plugins -30% Off
Barn2 sells professional WordPress plugins including the bestselling WooCommerce Product Table.
All the pricing has been reduced by 30%, and there's no coupon code needed.
sale ends on Monday, 29th Nov 2021.
Sheets to WP Table Live Sync – Up to 80% Off
The easiest solution is to display and live sync Google sheets with WordPress table.
PluginHive – 20% Off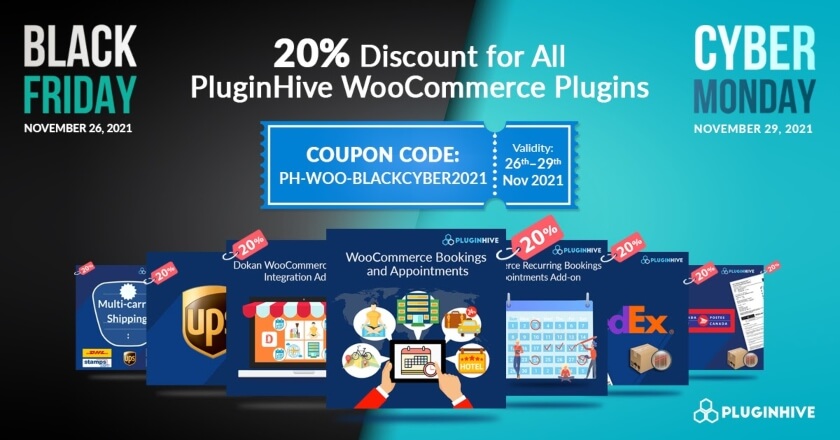 PluginHive focuses on creating the most secure, feature-rich, and user-friendly WooCommerce, Shopify, and Magento extensions, and people have loved them so far.
This holiday season, to celebrate Black Friday & Cyber Monday, and make it a remarkable experience for e-commerce merchants PluginHive is offering a 20% discount on all the WooCommerce Plugins.
Use this coupon code: PH-WOO-BLACKCYBER2021 to grab the incredible deals now!
Dashboard Switcher – 30% Off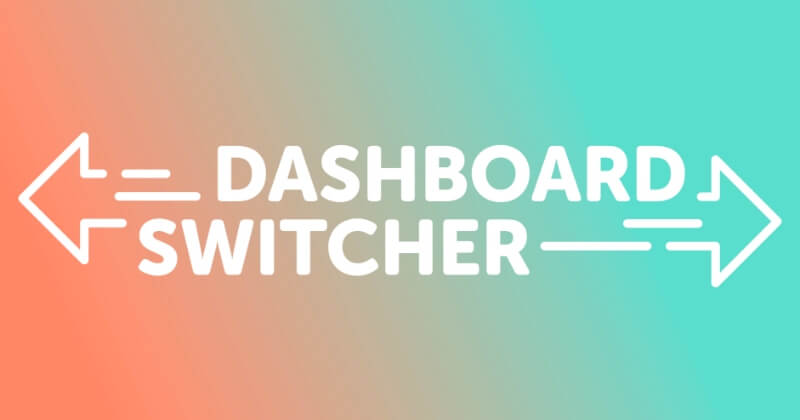 With Dashboard Switcher you can remove the basic WordPress Welcome Screen and replace it with a custom one.
Then synchronize it to all of your client websites.
A perfect way to market upsells/products or keep your clients up to date.
Conclusion
With these Black Friday discounts, you can now have the best WooCommerce extensions that you will find very handy to increase your store's ROI.
There are more Black Friday Discounts out there. Check out the following: