Last updated on:

23 mins read
How To Avoid Abandoned Cart – WooCommerce [2023]
Cart abandonment is a major reason, why most e-commerce sites lose tons of prospects.
According to Baymard, the average abandoned cart rate is 70% throughout all industries.
As you can see, this is a serious issue and it's best to take steps to cut down chances of any abandoned cart situation.
So here's the good news.
Today, I have analyzed and the major reasons why abandoned carts happen. There are some reasons you often ignore, such as some facts in the refund policy.
I have also discussed how to avoid these unwanted scenarios.
After you read this article, you will learn
Unexpected reasons why you face cart abandonment
How to avoid abandoned cart issue?
Why you should give serious effort to this matter
And hopefully, with the solutions mentioned here, you will
Cut down your abandon cart rate by at least 20%
Expect increased ROI in real-time.
So let's get down with it.
How To Avoid Abandoned Cart?
After a lot of research, I have found out that the major reasons why you may face abandoned carts are rather very simple. They are:
Lack of Payment Options
No Or Poor Return/Refund Policies
Additional Hidden Costs
Complicated Or Poor Checkout Process
Yes, these may sound like small possibilities and are often ignored, but it is the reality; these simple issues lead to the most number of abandoned carts.
Let us look at how you can avoid losing prospects due to these reasons
1. Lack of Payment Options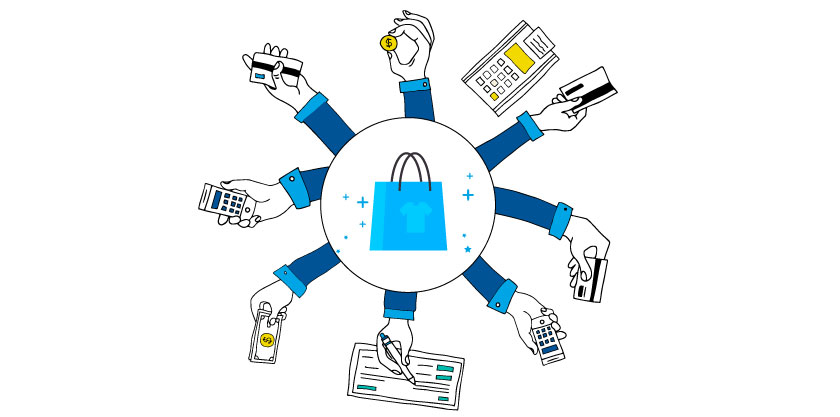 Once a prospect has gone through all the steps of conversion and has proceeded to checkout, it's time for payment.
This means that the prospect is genuinely interested and is ready to buy.
However, there is still a chance for an abandoned cart when choosing the payment options.
A lot of prospects tend to change their interest based on the available payment options or payment methods.
Yes, this sounds far-fetched but actually, this is a real deal!!
25% of the U.S. online shoppers abandon their carts because their preferred payment option was not offered on the site.
With all the different payment options and payment methods available today, there is always a chance that you are not offering a particular option that a few prospects may expect.
Most sites offer options such as Cash On Delivery, Credit Card Payment (Visa/Masters), and payment via Paypal.
What if a person is looking to pay via Gift Card? A lot of sites do not accept it. In fact, I have seen sites that do not accept payments even via Debit Card; only CC payments are accepted.
This can often cause prospects to have an instant denial of interest and just abandons the cart without a second thought.
There is nothing more frustrating than losing a prospect right at the last moment, that too is for a reason not related to the product.
Solution
First of all, you must accept the common forms of payment methods:
Cash On Delivery (For local sales)
Credit Card Payments (Visa/Masters)
Paypal
Now, to satisfy more prospects you have to incorporate more payment options. Let us look at some of them.
i. Debit Card Payments
Whether it's a Visa, Masters or any card processing network assigned, as long as the debit card is allowing payments via your required currency, it should be accepted, even if the person is from abroad.
ii. Gift Card Payments
A gift card, also known as a gift voucher or a gift token, is a prepaid stored-value card, and is usually issued by a bank or a retailer.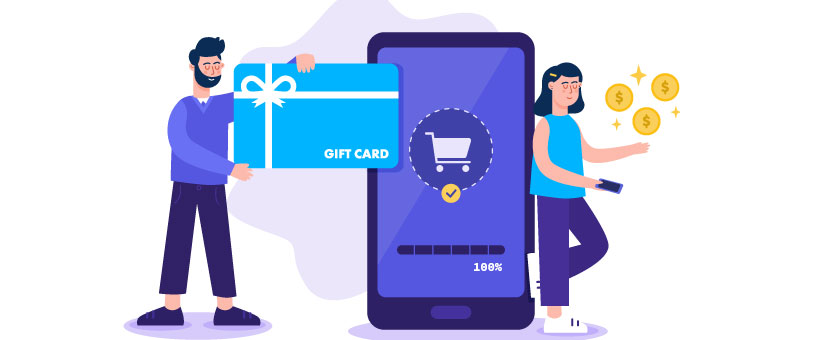 Allowing gift card payments will attract new prospects to your store.
Let's say a person got a gift card as a present and is looking for a place to spend it. If you accept gift cards, then your shop might be the place to spend it.
It will also give you an advantage over your competitors since most of them do not accept gift cards as a payment method.
iii. Allow Partial Payments
'Partial payments' means when you allow a customer to place an order by paying a portion of the bill, and the rest to be paid during delivery.
In this way, there will be less chance of cancellation and will attract prospects who have few trust issues.
iv. Payment via installment
If you have expensive products, then you can allow customers to pay via installments.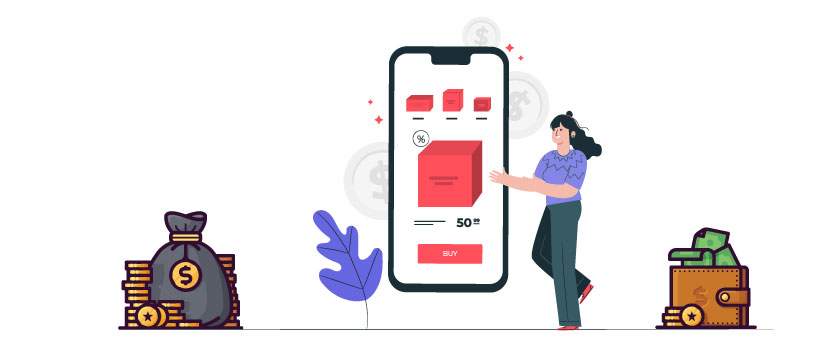 You can have the prospect sign some sort of agreement during delivery for security and allow the prospect to pay off the total amount over a certain period.
IMEI is one of the forms of payment via installment that most electronic sellers allow nowadays, where a person purchases a product using a credit card and an ACH is set up for the customer to be charged every month for an agreed number of months.
You can also allow prospects to do similar agreements through their debit cards to attract the ones who don't have or refrain from using Credit Cards.
v. Allow Split Payment
On holiday seasons, many banks and companies reward their users and employees with gift cards. This is also the time when people look forward to purchasing expensive gift items.
For example, if a prospect has a gift card worth $50 and he came across a toaster in your store worth $80, he is unable to pay it with the gift card alone.
But if you allow him to split the payment and pay the rest of $30 with his debit card, he will be happy to pay for the toaster.
vi. Accept Payments via Other Payment Gateways
If you're running a WooCommerce store, you should keep all the popular and standard payment gateways for your prospects.
Other than Paypal, two other payment gateways to consider for WooCommerce are BrainTree and Stripe.
On WooCommerce, you can use some really great plugins for setting up a payment gateway.
Remember, 'finance & payments' are a sensitive matter. People are more comfortable paying in their preferred payment methods or options.
2. No Or Poor Return/Refund Policies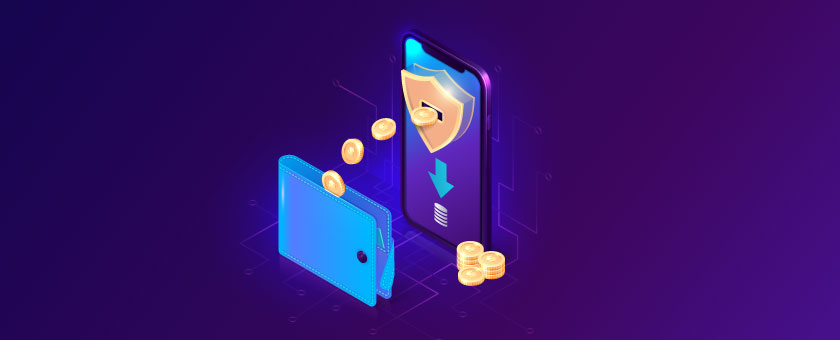 One thing which is almost as frustrating as the abandoned cart itself is a refund.
Let's say a person purchased a phone online. However, after receiving it and using it for a day, he noticed that the phone had a battery issue and would run out of charge very quickly.
This is a serious issue and is very possible with electronic devices. The next expected action is a return or refund.
This is why most buyers always look into the return & refund policy of a website when purchasing products for the first time.
If you don't have a return & refund policy, that's a big red flag, and if you have one but is not a feasible one for prospects, that will push the prospect away as well.
Most people wish to read the refund policy after they have found some products they like and probably added to the cart. But if they can't find the refund policy or is not happy with the terms in the policy, they will simply leave your website.
So the bottom line, the return & refund policy is a must for any online store.
Why Your Store Needs A Proper Return & Refund Policy
Let's look at the following statistics (source: narvar.com):
63% of online buyers won't consider buying from an online shop if there is no return policy.
Almost 30% of all the orders on online shopping gets returned, but they get returned for a good reason.
96% of the buyers will consider buying from an online shop again if they have supported an easy return once.
Solution
First of all, you must have a Return & Refund Policy if you wish to run a successful WoocComme store.
On the policy, you must include proper instructions on what actions to take when a prospect wishes to request a return or refund.
Tips on writing a proper Return & Refund policy
You must clearly state the terms that make a prospect eligible for a refund. And mention the time it will take to process the refund policy.
Look at the example below.
These are part of RexTheme's refund policy.


It is clearly stated when a person is eligible for applying for a refund and within what time do they have to request a refund.
You need to include an action plan, i.e. what will be done by you when
– A delivered product has defects
– A wrong product is delivered
– No product (s) delivered at all
– Correct product delivered but does not match product details
You should also state the different action plans you may have for different product types.

For example, underwear cannot be returned, but if it is defective, you have to offer a refund. Again, a phone can be returned and the prospect may be offered an exchange, or repair (via warranty), or a refund. (More about this a bit later.)
Give your customers enough time to ask for a refund. It is ideal to give customers at least a week of time for reporting a return or refund request.

Most large companies rather allow a 14-days return & refund policy. This is because it is not always possible to notice an issue with any product quickly.

For example, an issue on a lipstick can be spotted immediately but issues with a phone require a few days to notice.
Write a policy that reflects your business. Don't be lazy and just copy and paste it from any other eCommerce site. The policy should be solely based on your products and target prospects.
Here are a couple of strategies you can apply to make the return & refund policy more feasible for you.
Smart Alternatives to Refund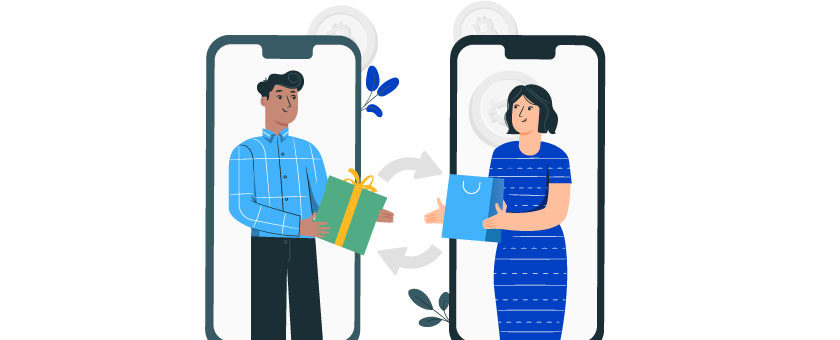 You do have a chance of avoiding refunds in some cases. You may try the following alternatives:
Offer a store credit of the same amount if a prospect has a genuine refund request. This way, the prospect will have to spend the amount on your store.
However, this idea is more applicable to customers who purchase regularly, or if you have a popular online store with membership facilities.
You can keep an exchange/replacement option. An exchange/replacement option is more applicable if the reason for the refund request is 'damaged product'.
This is a better solution for electronics, which usually cost more than clothes and apparel, and people will be more than happy to accept a replacement.
Return & Refund policy based on product types
Here are some ideas you can implement when writing your Return and refund policy based on product types.
i. Refund Policy On Food Products
If you're selling food products, then you know that food is perishable or has a decaying nature. Hence, you need to have a different policy for food products.
Here is what Unique Pretzels says on their return policy:
'Perishable food products cannot be returned. All items from our online store are sold on a non-returnable basis unless defective.
Where the product is defective, damaged, or contaminated, you may contact us to request a return of your purchase within 14 days of receiving your shipment for a refund or exchange.'
This policy is precise. A customer cannot return it unless the product has a defect. And the customer has a good two weeks to request a refund or an exchange.
Let us take an example. Let's say a customer ordered a packet of chocolates. When he got the delivery, the chocolates were broken or molten inside. So as per the above policy, he is eligible for a refund as long as he requests a refund within 14 days.
Usually, the process is, the customer has to send images proving the defection, and if proven correct, the request for a refund will be granted.
ii. Refund Policy on Electronics
Electronic products are a common subject of return or exchange.
If a customer buys a cellphone from your store and discovers that the battery is not providing sufficient backup, then the customer should be offered a solution via repair. replacement, or refund.
Walmart gives customers a long period of 15-30 days for demanding a return. According to their refund policy:
'Electronics including but not limited to computers, camcorders, digital music players, and GPS units must be returned within 15 days with receipt.'
As long as the receipt is there and a notable issue is reported, after inspection (i.e. checking that the actual sold product was returned, which can be checked through product GTIN or MPN, and no extra damage was inflicted by the customer), a return and refund may be accepted.
You can allow your prospects a similar return policy. You may also offer options such as repair, replacement or store credit.
iii. Refund Policy On Clothes & Apparels
Clothes and apparel usually receive the highest amount of refund/return requests. According to SmallBizTreds, 75% of all the returned products online are products under the category 'clothing and apparel'.
You can allow a tactical exchange policy on clothes to avoid refunds.
Let's say a person purchased a dress for his wife. However, after receiving the dress, he realized that it was not in the correct size. In this case, you can allow him to get an exchange for an appropriate size.
Note that in this example, there was no defect in the dress, and the customer knew what size he was buying at the time of purchase. So why still allow him an exchange?
This is just a strategy to avoid refunds when there will actually be a defect. If your policy states an exchange, then you can simply allow the customer to return the defective product and send a copy of the same product that is not defective. Thus avoiding refund.
But you do need to mention that 'preference-related exchanges' should be allowed only once. Only defective goods can be returned multiple times.
For apparel, however, you should allow a return & refund only when there is a defect or wrong product delivered.
Make Additional Policy For Holiday Season
You're going to receive more orders and more sales during the holiday season. It comes with some drawbacks as well.
The delivery system will be packed up during this time. With more sales, there will also be more refund requests. Plus, missed delivery time will be a major headache.
Imagine a man purchasing gifts for everyone in his family and two of the gifts were wrong deliveries. He will be furious and would surely want a refund.
So you have to prepare for the holiday rush. Here are some tips:
Increase The Return Request Time: From mid-December to early January, make your return/exchange request time longer. If It was 14 days, make it 22 days for orders accruing within this time.
Send Complimentary Products: If a prospect gets a wrong delivery, offer them extra store credit and send a small complimentary gift after the rush hour.
Mention delay possibility: Mention in your policy that due to rush, delivery might be delayed by a couple of days.
Being transparent will let you be more credible to prospects.
Use all these ideas and make a compelling refund policy. Make sure to keep the link in the cart and checkout page as well.
On product pages, you may mention that you offer a money-back guarantee in case the product is not up to the mark. This will gain more trust and reduce the chance of an abandoned cart.
3. Additional Hidden Costs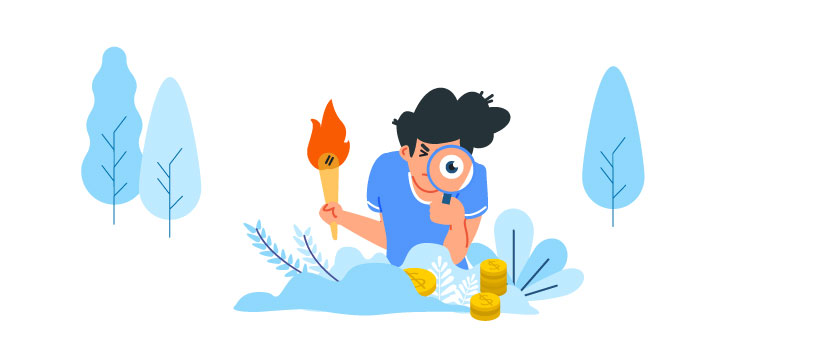 Additional hidden costs appear mostly because of 2 things:
Taxes
Shipping/Delivery Costs
Almost every online buyer has a fixed budget in mind when shopping online, and a lot depends on this budget when deciding what products to buy.
Imagine a prospect trying to buy some make-up accessories. Even though she might have brand preferences, she also has a budget she would not want to exceed.
So, let's say she has found some products she liked, added them to the cart, and is ready for checkout.
Once she goes to the checkout page, all of a sudden, she sees this huge extra cost for taxes and shipping/delivery fees that added up to surpass her budget.
At this point she only has 3 choices:
increase the budget
cross out some products
or abandon the cart
In most cases, the third option is chosen. Reasons:
It feels easier than taking the pressure of making a decision.
Prospect might think he/she will purchase later when more money is at hand, and eventually ends up forgetting about it.
Prospects might feel it's unfair and may move to other online stores to look for better pricing.
Solution
Here is how you can take steps to remove the hidden cost confusion.
Suggested Steps:
i. Show delivery fee on the product page
On the product page, mention the delivery fee below the product cost.
If it's an international prospect, use a plugin that uses Geolocation tracing to show shipping costs based on the customer's location.
You may include a calculator for international shipping where customers can choose their preferred delivery country to find out the shipping cost.
Or, you can simply set a product price with increased value and offer free shipping.
ii. Show Delivery Date On The Cart
If a shopper is ordering a product for any festival or important use, the delivery date is the prior concern.
The date can be delayed in real life for many circumstances, but you can estimate the possible delivery date of the product.
iii. Show Price Including Tax
As of now, you can often trace the location of a prospect and calculate the amount of tax that will add to the product. Show that amount whenever a shopper is viewing a product.
If a buyer sees a price including the tax on the product page, he or she will be able to take accurate budget decisions and are less likely to abandon the cart.
This is how NordStorm does it: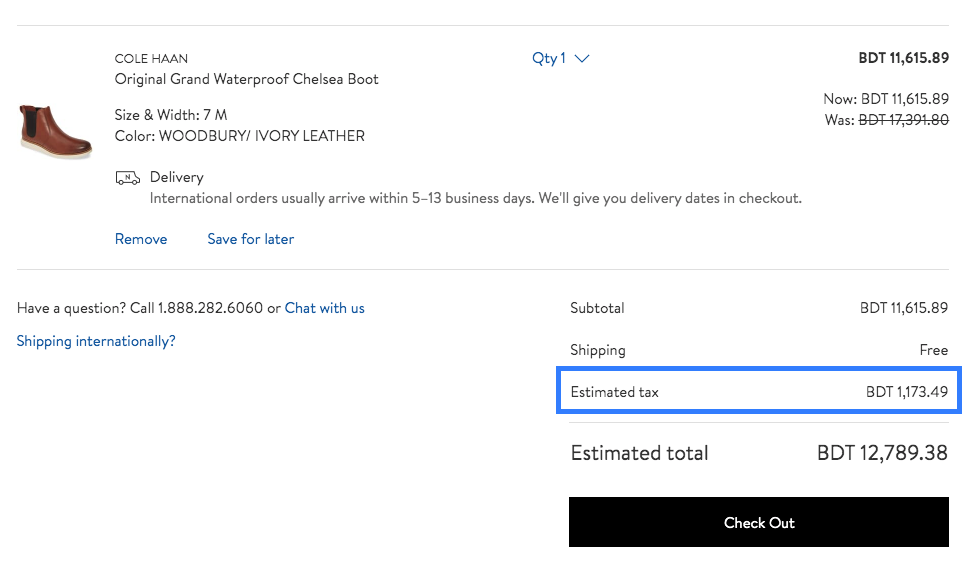 Here, you can see the actual price of the product, the shipping fee (Free shipping in this case), the tax amount, and the total bill to be paid, thus making it easier for the prospect to manage his budget.
iv. Show Shipping Cost On Product Pages
If a prospect likes a product and the actual price is within his budget, the next thing he'll be looking for is the shipping charge.
Based on the location of the prospect, the shipping charge can differ from very low to higher than the product's price itself, especially on international shipping.
So it's best to display the shipping cost on the product page.
v. Show Cost BreakDown On the Cart
It's always a good idea to keep a cost breakdown for the products on your cart.
As you saw in the example of NordStorm earlier, you can break down every cost for purchasing products and produce a total price.
Here is another such example, LookHuman's cart page: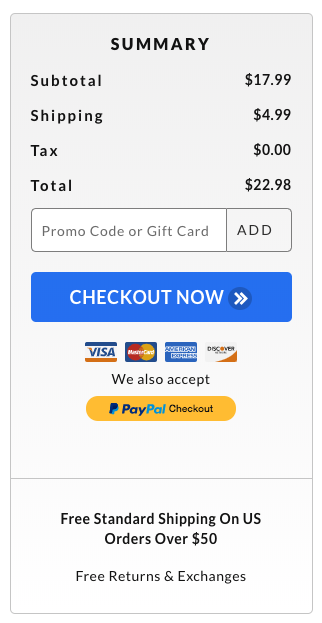 You can use some tools to calculate the accurate shipping cost of a product.
Here are some tips you can use to improvise on shipping costs.
Tips Regarding Shipping
i. Offer Free Shipping
One of the most effective ways to convince your buyer is to offer them free shipping.
This is a lucrative deal that works like a charm locally.
See how AliExpress is doing it.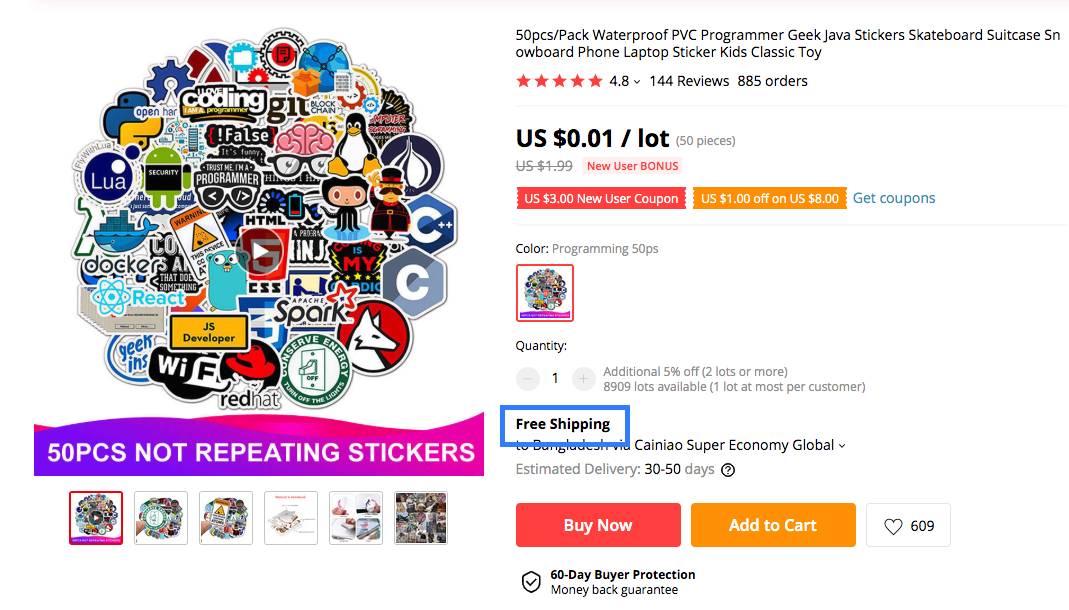 You can also offer free shipping to a few specific countries when delivering globally. Based on the Geolocation, assign the 'free shipping' message to appear only for customers buying from your preferred countries.
You can also offer a surprise free shipping in the cart or checkout page. This means, you will show the shipping cost on the product page, but when the customer will go to the cart or checkout page, he will get a surprise with free shipping.
This will make him feel like it's a special offer and will reduce the chance of cart abandonment.
ii. Offer Express Delivery
When someone is ordering a product on the internet, they want to receive it as fast as they can. That's why you can see the term 'Same Day Delivery' getting more and more popular.
If a prospect is comparing your product with similar products from your competitors, sometimes the only difference that will make them choose your one is the express delivery feature.
**Express delivery costs more so you should mention it, calculate the price and show the cost of express delivery.
If the customer is in a real hurry, they'll pay for the extra cost.
iii. Keep A Shipping Policy Page
You should not confuse a shipping policy page with the privacy policy page.
The shipping policy page should contain every detail related to shipping only.
These are things your shipping policy page should contain:
Different methods of shipping you offer (Normal, Express Delivery) and their prices.
Shipping medium (such as FedEx, USMail, etc)
Accepted delivery locations
International Shipping Information
Local shipping information
Bulk/wholesale shipping information
How shipping fees will be paid
Charges for product return/refund cases
Shipping condition for lost/missing products
Shipping condition for delayed delivery
Shipping policy for canceled orders
Product and Location restriction (If any)
Here is an example of an excellent shipping policy from BulletProof.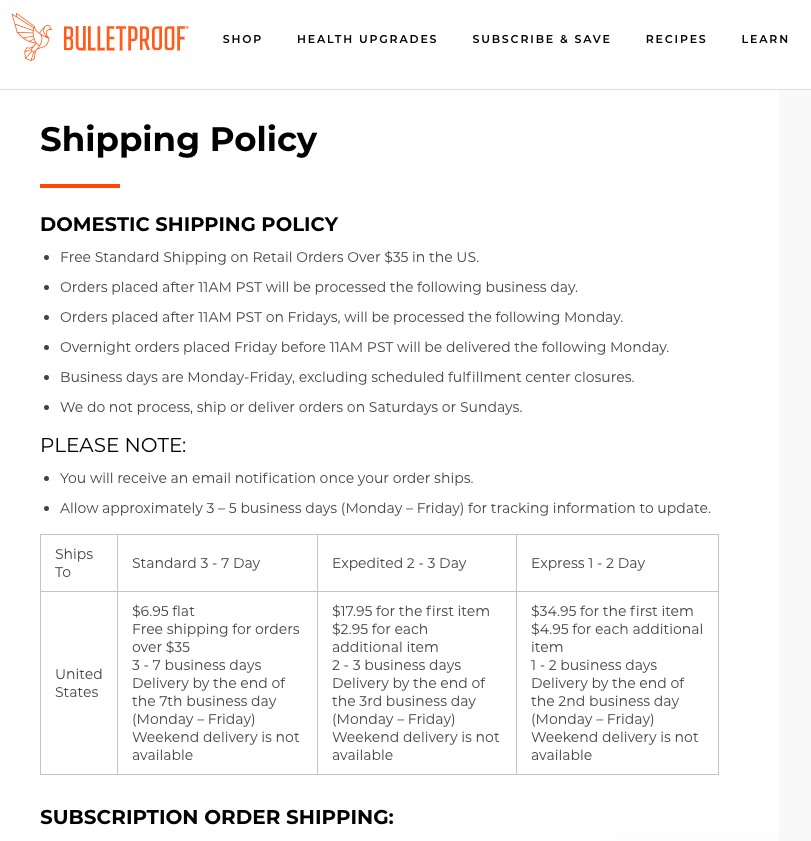 iv. Create Tax Policy
Now, this is probably a new term for you. You won't usually see the tax policy page on most eCommerce sites.
The amount of tax on a product depends on:
The nature of the product.
If the buyer shipping it locally or internationally.
In the US, few states have applied a recycling tax on plastic products that are different in each state. And if you're shipping internationally, different countries charge a range of taxes on most imported products.
So you may create a separate page for tax policy or create a single page for shipping and tax policy.
4. Complicated Or Poor Checkout Process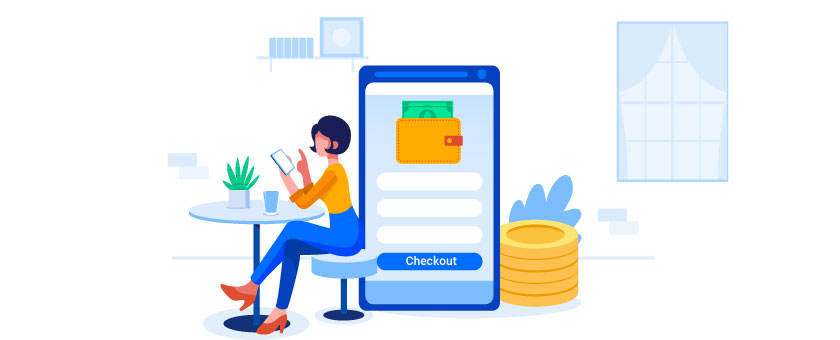 According to a survey run by Statista, 9% of online buyers said that they abandoned a cart because the checkout process was confusing or complicated.
Now, 9% sounds small, but these are the prospects who are most likely to convert. They passed every step of the conversion and stopped only when they felt uncomfortable with the final process.
These are the reasons why the checkout process gets complicated for the users:
Long and confusing checkout process
Creating distractions with ads and banners.
Not place to enter discount coupons.
Creating a detailed account during checkout
Not allowing to edit cart
No contact info on the checkout
Absence of your policy links
Here's an example. Let's say a person is willing to purchase a hoodie from your store. Once he goes to the checkout, if he sees that there are about 4 to 5 steps to purchasing just 1 hoodie, he will probably decide to do it later and end up forgetting about it.
Similarly, let's say a person is on the checkout page. Now, if you initiated a lot of Ads or product suggestions, and by any chance, he finds one interesting, he will rather like to click on that.
Now you might think this is good that he might buy another product. But here's the fact. Many people who will go into those Ads, will eventually get busy and decide to purchase later. And some will never come back.
You can give product suggestions on the Cart Page. However, make sure there are no product suggestions or Ads when a customer is in the checkout process. A little distraction can increase the chance of abandoned cart.
Solution
Here are a number of things you can do to improve the checkout process.
i. Keep The Process Short & Simple
Try to make sure there are as few steps as possible to complete the checkout process.
Some websites insist that a customer should open an account, verify it and then place an order. This is often very annoying as it takes a lot more time to complete than what a customer would expect.
So here's what you can do.
Only take the information you really need for a complete order. So, keep 4 fields: Name, Email, Address, and Phone number.
Next, complete the payment process.
Once complete, auto-create an account and give a note on the page that an account was created and an e-mail was sent to set the password.
You can keep a checkbox that says "Send Me Exciting Offers For The Similar Products In The Future" so that, even if a person doesn't reset his password anytime soon.
This will give you permission to get in touch with them in the future and sooner or later they will set up their account properly.
ii. Allow Guest Checkout
A buyer might not want to open an account and may just want to purchase that one time either because he is busy or security conscious.
You can allow a "Guest Checkout" where the prospect will just provide the phone number, name and address. Then proceed with the payment process.
You can display a promotional message after the payment process offering a 'New Sign Up" discount voucher to encourage the person to open an account in the future.
Remember, you should encourage your prospect to open an account, but never force it.
iii. Apply One Page-Checkout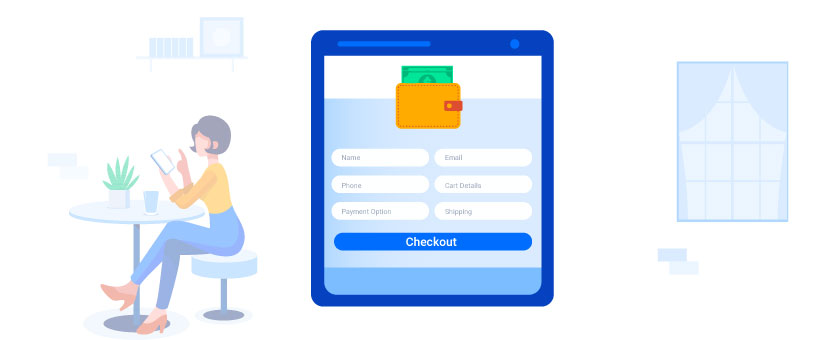 You can also be strategic and use a one-page cart and checkout page so that a prospect can see his selected product details and complete the checkout process in one go.
If he already has an account created, you can auto-fill all the fields for customer details and allow him to edit them where required. If he doesn't, then simply let him fill them out and auto-create an account later on.
Here some of the fields you should include in a one-page checkout:
Customer name
Email
Phone number
Cart details (Which he can edit)
Payment options
Shipping address and method
"Save Cart" button (opt for e-mail and name if clicked)
"Shop More" button
Links of your policy pages
Nowadays, most large companies use One-Page Checkout to minimize cart abandonment possibilities.
Conclusion
Reducing the number of abandoned carts in your store doesn't require a lot of effort. But you do need to focus on the little things that you often ignore.
The idea is to work smart and adopt the right methods for optimizing your store. I have offered the solutions that I found more actionable and result oriented. You can be more creative and look for a better solution.
Eventually, if you can tackle the problems mentioned in this article properly, then you will end up reducing abandoned carts by over 20% which will be more feasible.
In a future article, I will also discuss steps to take when you actually faced abandoned carts, i.e. how to retrieve any customer that has abandoned carts on your website.
If you're using WooCommerce, here is a helpful guide on how you can create product feeds for marketplaces to increase your sales.
Feel free to drop your ideas and suggestions in the comments.