There is an English idiom, "An image is worth of thousand words." Image or Photo can convey your message and connect with your target audience more influentially. If you own a website, photos are important to make your site more attractive.
But sometimes managing photos on gallery can be overwhelming and messy. Though WordPress comes with a built-in photo gallery feature, it doesn't fulfill most of the user's requirements. The default photo gallery lacks functionality and aesthetic appeal. As a result, often you will seek an alternative solution for your photo gallery.
You can find tons of plugins for your photo gallery. But most of them have three common problems.
First, most of the photo gallery plugins will slow down your website. It will affect your SEO ranking. Furthermore, most of them aren't well coded and can cause dysfunctionalities on your site.
Second, most of these plugins offer a lot of features but they are so complicated to use. Yes, you would love more features, but you would also want to be able to use it properly. The main problem is that the user interface is so complex, that you will end up getting confused when setting up your photo gallery. Moreover, they don't even provide proper guidance.
Third, and this is very important, most of these plugins that you will find in the WordPress Plugin Repository aren't responsive.
With these problems, most of you find it hard to choose the right photo gallery plugin for you. That is why we made this list of 5 best photo gallery plugins for WordPress.
While making this list, we considered problems most of the plugins face, how often the authors update plugins and the number of active installs in choosing the best five out there. Let's dive deep into it…

Envira Gallery, a responsive WordPress plugin, is one of the most popular and quality photo gallery plugins you will find in the WordPress plugin repository. The plugin has over 1,344,000 lifetime downloads. Currently, it has over 100,000+ active installs and holds a rating of 4.8 stars in the WordPress repository.
Envira is a drag and drop photo gallery plugin. It's the easiest plugin available in the market right now! You will also get various templates to make your gallery editing more hassle-free.
After installing Envira, it will add "Envira Gallery" option to your WordPress dashboard. Setting up and adding photos to your gallery is easy and fun. The free version comes with a gallery theme.
The best part about it is that along with its easy interface, Envira doesn't slow down your website. For a page size of around 1mb, Envira Gallery only needs 1.08 second to load. It is the fastest photo gallery plugin you can find.
And, yes! It's responsive and fully compatible with Gutenberg blocks.

Foo Gallery also has over 100,000+ active installations and holds a 4.4 stars rating. For user experience, Foo Gallery takes a similar approach as Envira Gallery. This photo gallery plugin uses a simple user interface which is easy to use with little guidance.
When it comes to features, Foo is one of the best solutions for you. This plugin is feature rich, and you will get tons of useful things such as retina display support, gallery templates, and complete responsiveness with Gutenberg block support.
Foo Gallery is unique from other plugins available on the market in two ways.
One, you can add videos to your photo gallery. Second, it has a built-in album as an extension.
Go to the extension page and enable the extension, and can easily add albums like galleries. You can even build custom extensions of your own.
The only lacking is, it doesn't come with built-in lightbox feature and sometimes it may slow down your website due to high memory usage. Hence, you can install Foobox and use the minimal extension possible.

Some call it the mother of WordPress gallery plugins. It has been the most popular plugin ever since its release and continues to receive over 1.5 million new downloads per year (overall 14 million!). Currently, it has over 900,000+ active installations with a brilliant rating of 4.2 stars in the WordPress repository.
NextGEN offers a complete WordPress gallery management system with the ability to batch upload, import meta data, make a group of galleries into albums, and more.
You can add images to a gallery from the Media Library, a server folder (within the wp-content folder of your WordPress install), or from your computer.
NextGEN developers are always actively developing and updating the plugin along with a great support team. Its Premium extensions are very popular. So, the developers are able to invest in the ongoing development process. And, the free version also gets regular updates for this reason.
These are the top three photo gallery plugins I personally recommend.
Before we discuss another photo gallery plugin, here's some exciting news: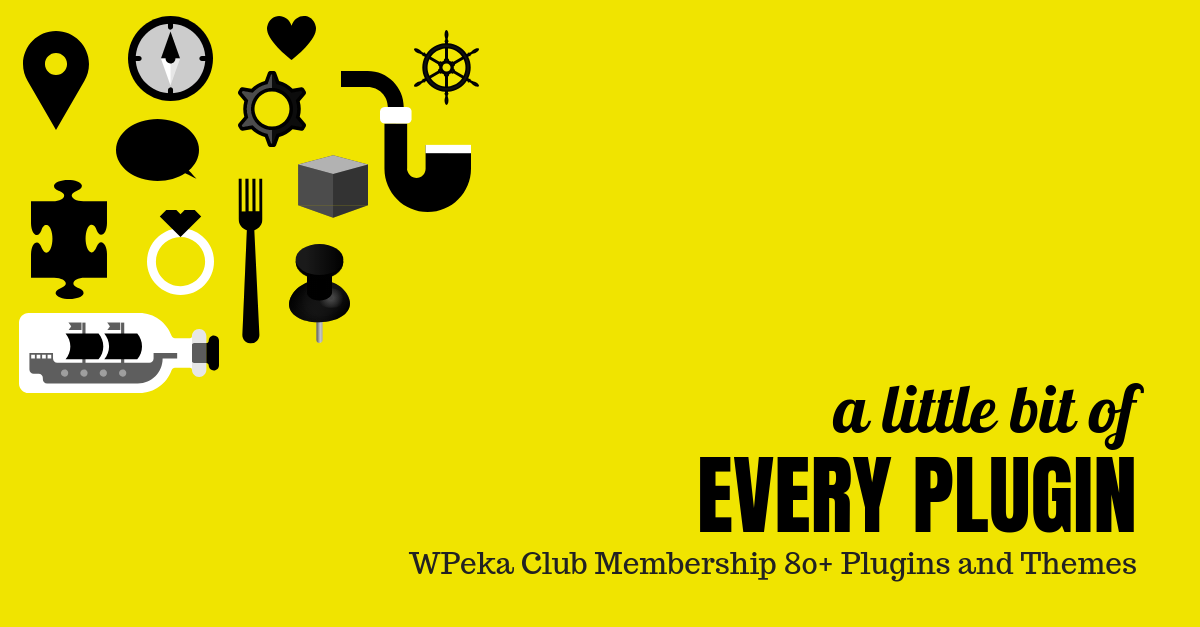 If you are a new WordPress user then we have a great news for you. WPeka is running a special membership offer.
WPeka club is a plugin and theme shop. They have more than 80+ WordPress plugins and themes. Right from creating a survey to making your website legally GDPR compliant. This WPeka club membership offers plugins for every need of your WordPress website.
The list goes on and on.
Members get access to all themes and plugins, as well as any new ones that are released and updates. Apart from awesome support service they also keep releasing new plugin and add them to the list. Check out the plan here – Premium WordPress Plugins
Now let me show you two more plugins that are pretty good if you don't find the previous three suitable for you.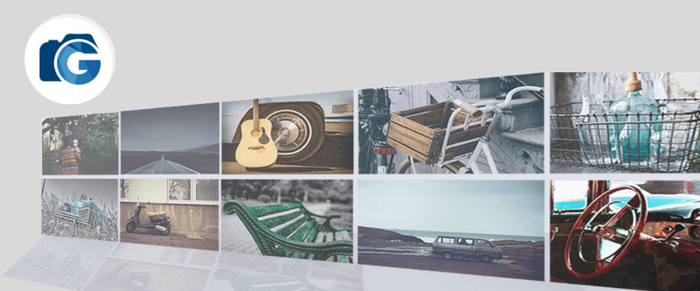 Photo Gallery will take your gallery to a whole new level. The plugin is fully responsive with advanced functionalities. It uses user-friendly interface which makes it easy to use.
This photo gallery plugin has over 300,000+ active installations, thousands of downloads daily and 4.6 stars rating on WordPress plugin repository. It adds "Photo Gallery" option to your WordPress dashboard. From there you can add a gallery like you add a post.
You can add a photo gallery and album, to post and page, provide detailed gallery descriptions and tags, add an audio track to your image slide. This plugin also has video support on it. It will enable you to create a Youtube gallery or Vimeo video gallery.
This plugin has one special feature. It added e-commerce add-on to their add-on shop with which you can sell digital photos and prints.
It's one of the best gallery plugins available. So don't hesitate to download this plugin.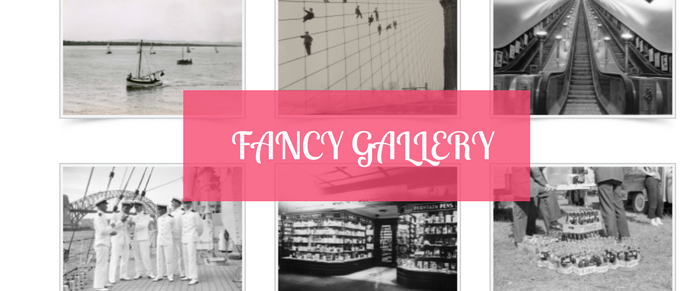 Fancy Gallery offers you several layouts, hover-effect variations, and tons of options for customization control. It is premium photo gallery plugin that has been sold over 5400 times on CodeCanyon with a 4.3 stars rating.
Fancy Gallery comes with an user-friendly AJAX-driven administration that allows creating galleries easily and quickly. You can display the gallery in a post, a page, or even in a widget area. It differs from other plugins in that it can deliver both video and photos in a single gallery.
You can create your galleries by using the administration surface or drag and drop your images into a separate folder. The plugin has HTML Generator to use galleries on external websites. It also has Auto-Thumbnail, so you don't need to create thumbnails by yourself.
You can create unlimited amounts of photo galleries for your WordPress site or another website. All you have to do is copy and paste the code after you generate galleries.
Fancy Gallery is available for just $15 with a regular license.
Conclusion
These plugins can help you to make attractive and appealing galleries for your website. You can check them out and choose the one that has a comfortable user interface and the right features you require. One thing I can assure you is that you can rely on any of these plugins to give you quality output.
Did you use any of these plugins before? Or, did we miss any plugin that you think should be on the list? What is your experience? Share with us in comments.