Grab the fastest feed generator plugin with
attractive pricing
10,000+Happy Customers Trust Us With Their Business
BASIC

$79.99
/ year
1 Site
Feed for Unlimited Products
Unique Product Identifiers (Brand, GTIN, MPN, UPC, EAN, etc)
Detailed Product Attributes (Size, Pattern, Material, Gender, etc)
Access to Feed Rule feature
Access to Combined Fields feature
Access to Dynamic Pricing feature
Ability To Exclude Tax From Structured Data Prices
Option To Fix WooCommerce's (Json-Ld) Structured Data Bug
Pay Annually
Support & Update for 1 Year
PREMIUM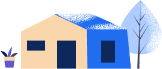 $269.99
/ year
10 Sites
Feed for Unlimited Products
Unique Product Identifiers (Brand, GTIN, MPN, UPC, EAN, etc)
Detailed Product Attributes (Size, Pattern, Material, Gender, etc)
Access to Feed Rule feature
Access to Combined Fields feature
Access to Dynamic Pricing feature
Ability To Exclude Tax From Structured Data Prices
Option To Fix WooCommerce's (Json-Ld) Structured Data Bug
Pay Annually
Support & Update for 1 Year
ADVANCED

$169.99
/ year
5 Sites
Feed for Unlimited Products
Unique Product Identifiers (Brand, GTIN, MPN, UPC, EAN, etc)
Detailed Product Attributes (Size, Pattern, Material, Gender, etc)
Access to Feed Rule feature
Access to Combined Fields feature
Access to Dynamic Pricing feature
Ability To Exclude Tax From Structured Data Prices
Option To Fix WooCommerce's (Json-Ld) Structured Data Bug
Pay Annually
Support & Update for 1 Year
BASIC

$249.99
/ year
1 Site
Feed for Unlimited Products
Unique Product Identifiers (Brand, GTIN, MPN, UPC, EAN, etc)
Detailed Product Attributes (Size, Pattern, Material, Gender, etc)
Access to Feed Rule feature
Access to Combined Fields feature
Access to Dynamic Pricing feature
Ability To Exclude Tax From Structured Data Prices
Option To Fix WooCommerce's (Json-Ld) Structured Data Bug
Pay Only Once
Lifetime Support & Updates
PREMIUM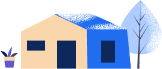 $649.99
/ year
10 Sites
Feed for Unlimited Products
Unique Product Identifiers (Brand, GTIN, MPN, UPC, EAN, etc)
Detailed Product Attributes (Size, Pattern, Material, Gender, etc)
Access to Feed Rule feature
Access to Combined Fields feature
Access to Dynamic Pricing feature
Ability To Exclude Tax From Structured Data Prices
Option To Fix WooCommerce's (Json-Ld) Structured Data Bug
Pay Only Once
Lifetime Support & Updates
ADVANCED

$449.99
/ year
5 Sites
Feed for Unlimited Products
Unique Product Identifiers (Brand, GTIN, MPN, UPC, EAN, etc)
Detailed Product Attributes (Size, Pattern, Material, Gender, etc)
Access to Feed Rule feature
Access to Combined Fields feature
Access to Dynamic Pricing feature
Ability To Exclude Tax From Structured Data Prices
Option To Fix WooCommerce's (Json-Ld) Structured Data Bug
Pay Only Once
Lifetime Support & Updates
*Prices exclude VAT/Taxes.


15-Day Money Back Guarantee For New Purchases Here's what our users have to say...
100+ Five Star Reviews
The plugin perfectly fulfills the functions described. In addition, the support team has helped me configure it in an agile and efficient way.
I've been using the plugin for at least 1-2 years. Customer support is always extremely reliable and helpful with any issues that have come up.
Use it to my google shopping feed and Facebook feed. Works perfekt.
Super fast and great support. I strongly recommend these guys to everyone.
The support is super responsive and responds without worries to our requests and needs! Big up to the entire RexTheme team and to Rafi ; D
Frequently Asked Questions
Product Feed Manager For WooCommerce is dedicated to user satisfaction. You will get the best interface with simplicity and quality.
Everything you need to generate an effective product feed is included at Product Feed Manager For WooCommerce.
This plugin was customized so that you can generate product feeds for all major merchant shops including Google Merchant shop, Facebook Dynamic Ads, etc.
Plus you will get a support team that is always ready to help you out.
You may test out our free version. If you see that Product Feed Manager For WooCommerce is easier to use than other such plugins and you are able to generate feed as required, then you may upgrade to our PRO version and enjoy our service to the fullest.
There is no limit to the number of products when generating feed. You can decide on the products you want to generate feed for, and no matter how many, the feed will be generated. However, this limitless product feed is only available for pro-users.
In the free version, you can generate product feed for up to 200 products per feed. If you are satisfied with the result, you can upgrade to the pro version and use it to the full extent.
For feeds that you extracted under certain specifications, you can now schedule it to be updated, with new products, automatically. You can choose daily updates or hourly updates of feed.
This plugin generates product feeds in the following file formats:
TXT
XML
CSV
**For creating a Google product feed, you must use XML format.
Yes, Product Feed Manager For WooCommerce generates feed with variations as well, if you select it.
You may use Product Feed Manager For WooCommerce to generate feed for up to 200 items in total in the free version. You may remove this limit and create feeds for unlimited products by upgrading to PRO.
To upgrade to PRO, you may purchase a license key from – WP Dashboard > Product Feed > Upgrade.