Gyroscope Support (Pro Feature):
To get Gyroscope feature, your website must be SSL certified (i.e. your website should start with https).
On the tour setup page, under General Settings and you will find the field "Gyroscope Control". "Turn On" Gyroscope control to activate gyroscope support on mobile devices.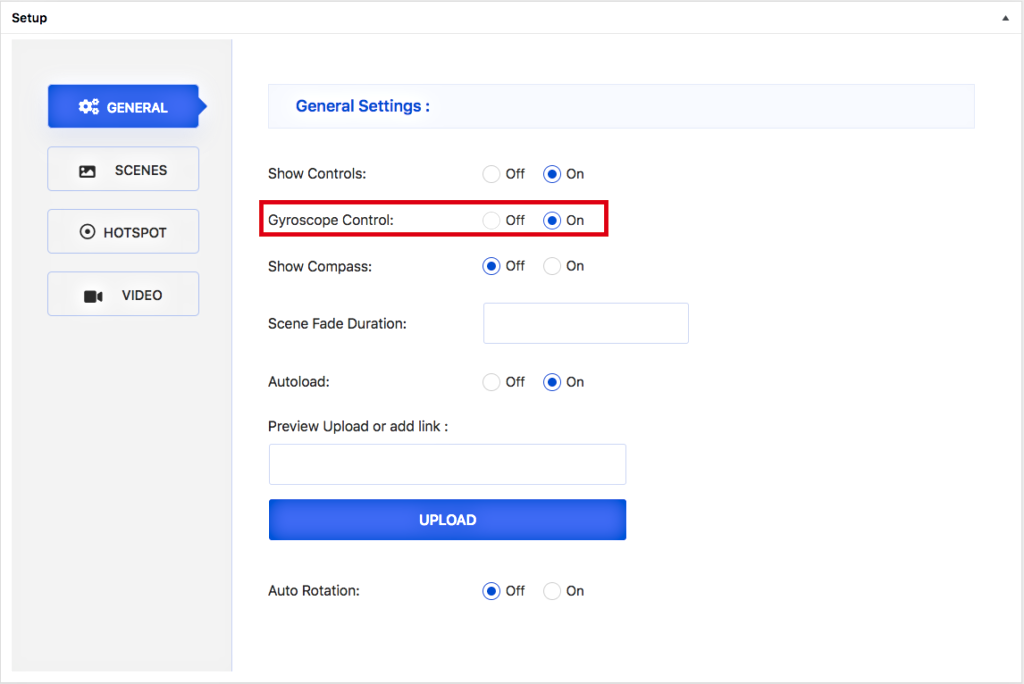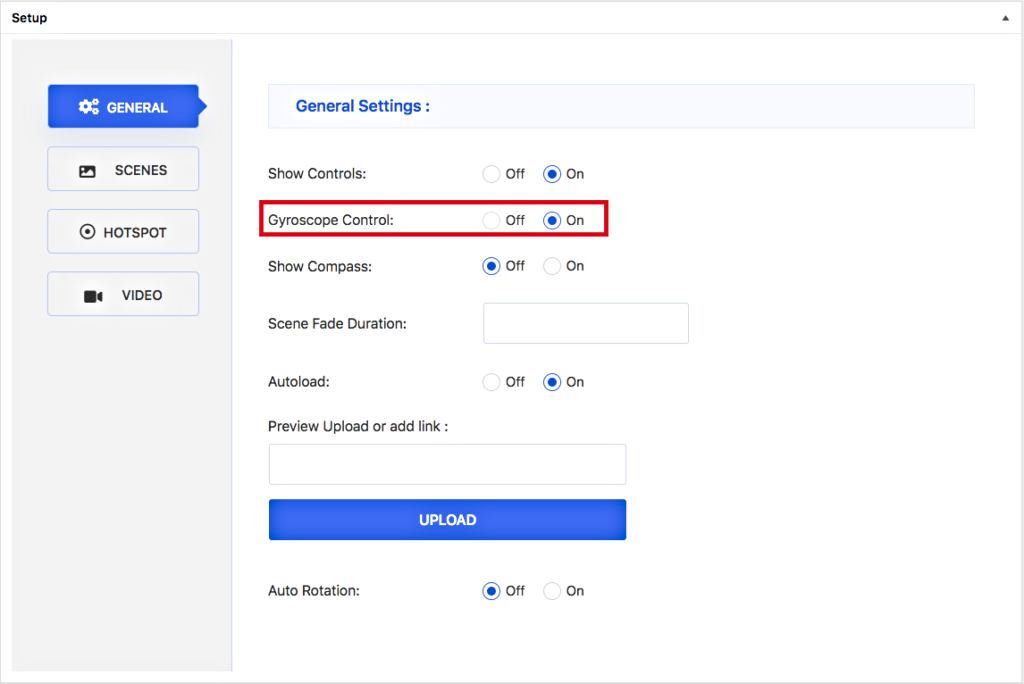 Once you publish a tour, embed it on the page or post you desire.
Opening that page/post of a mobile device will show a small icon on the top left corner, just below the control menu. Tap on it to activate gyroscope mode and tap again to deactivate gyroscope mode.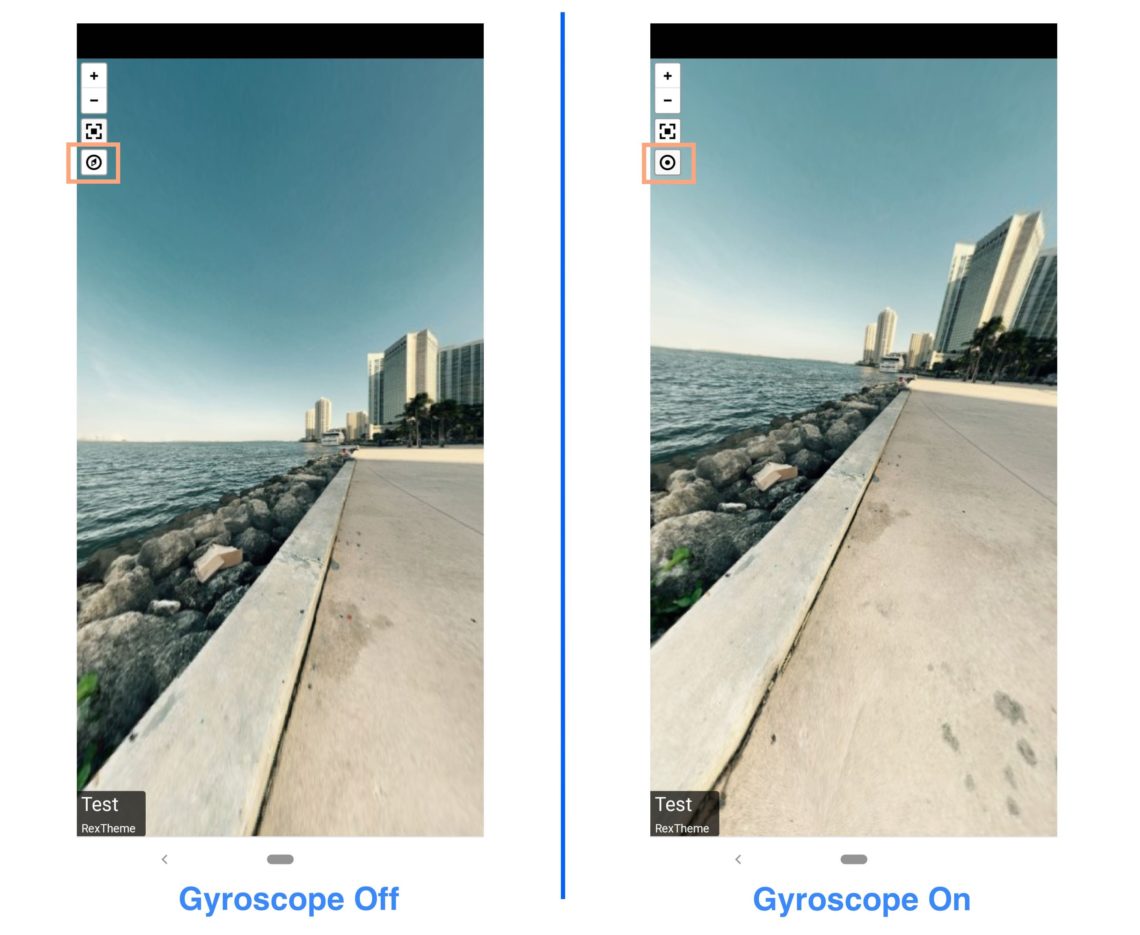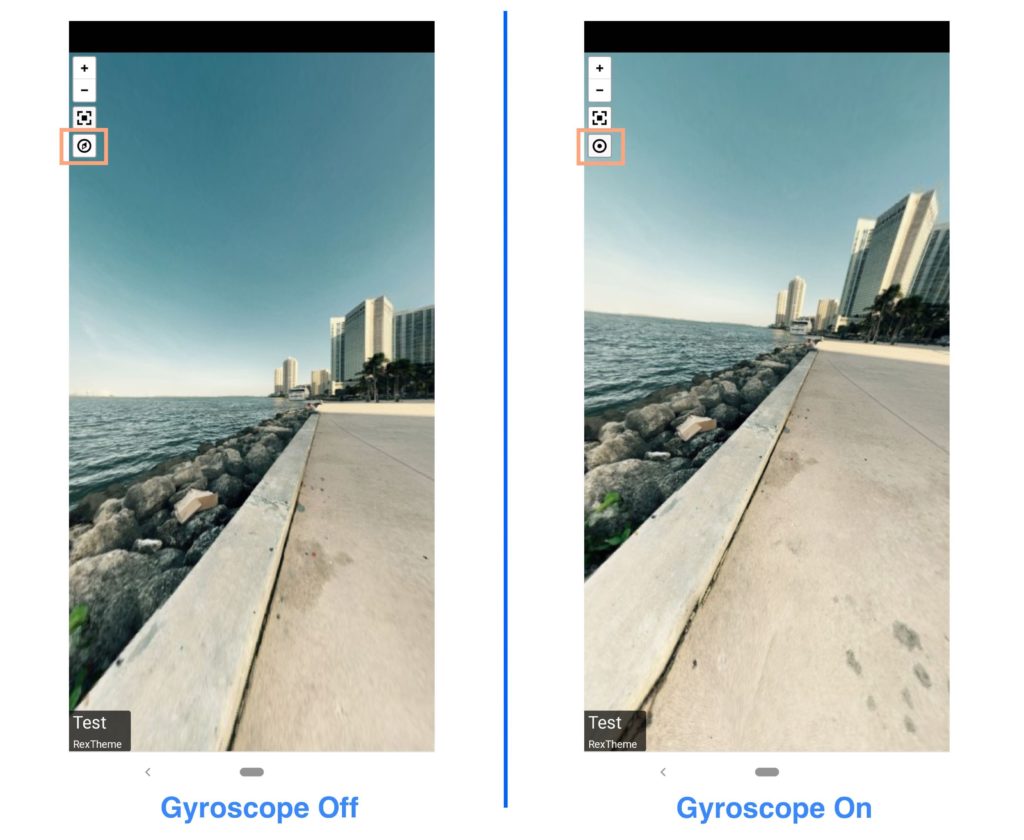 It is best to first go on full-screen mode, lock phone orientation and then go on gyroscope mode for a better experience.