Once the WP Media Storage To Cloud plugin is activated, click Dashboard > WP Cloud and you will see the dashboard of the plugin.


Here You Will Find 3 Tabs: #
Storage #
This tab contains the supported cloud storage services. You will be able to authorize and connect your desired cloud storage here.


Here you can see the authorization status of each storage, reauthorize each storage and check if a store is ready to sync.
Settings #
Here you will find useful options to sync media storage and serve media from your cloud storage.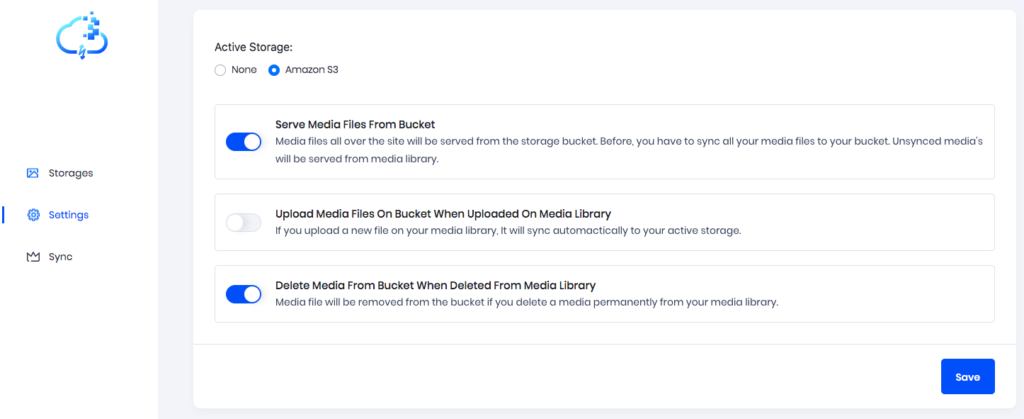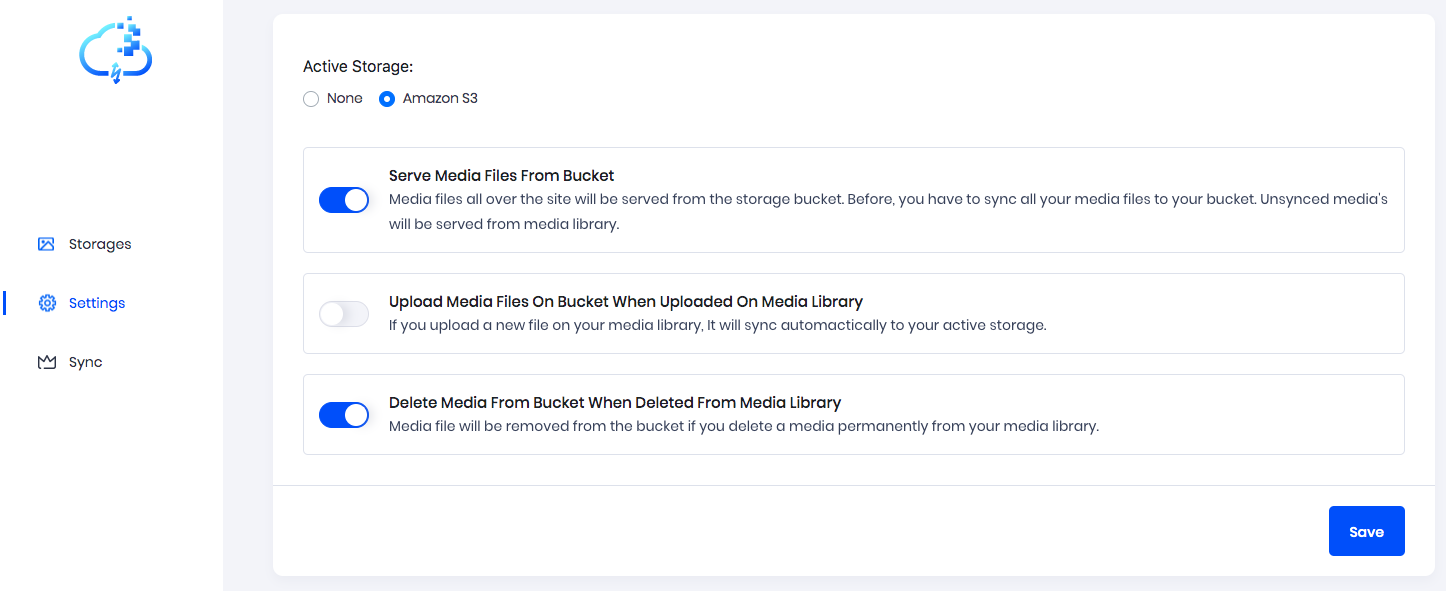 You will find your active cloud storage(s) here and you can set up options for each storage.
1. Serve Media Files From Bucket #
Every media file on your site will be directly served from the storage bucket.
**It's better to sync all of your media with your bucket. Any unsynced media is manually loaded from your media library.
2. Upload Media Files On Bucket When Uploaded On Media Library #
Whenever you add a new media file to the media library, it will be auto-upload to your cloud storage.
3. Delete Media From Bucket When Deleted From Media Library #
Any media file deleted from the media library will be auto-deleted from your cloud storage.
Sync: #
Here, you can sync your media library to your active cloud storage in a single click.


Choose the cloud storage(s) you have connected with and click on the Sync button.
You will get a bar and once it is completed, your WordPress media is upload to your cloud storage.