Under the Controls tab, in Product Feed > Settings, there are more useful settings that you can use to get better results of your feed.
Go to Dashboard > Product Feed > Settings.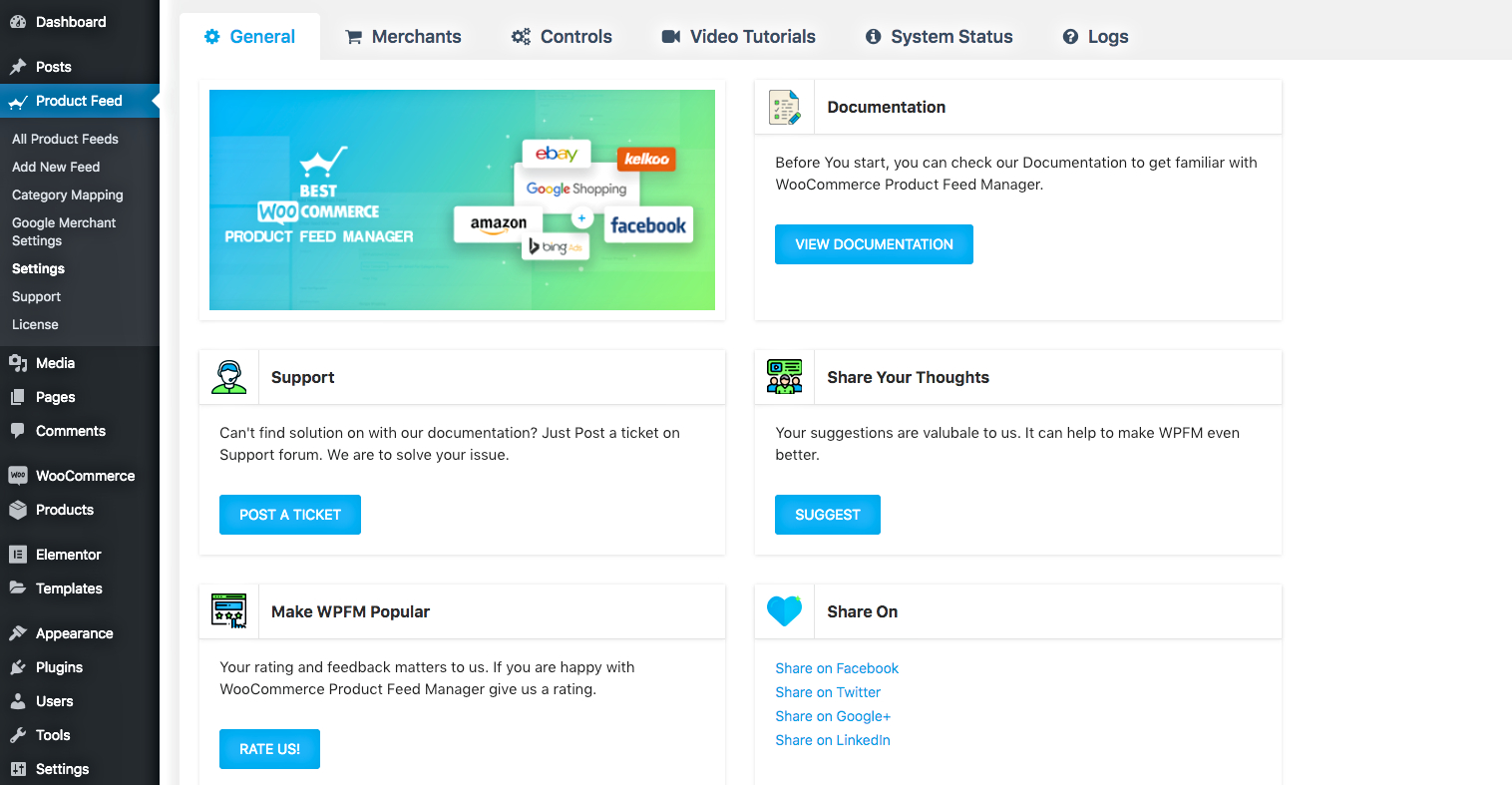 On top, click on the tab called Controls, and it will give you some control options.

Here you will the following options:
Product(s) per batch
Clear batch
Fix WooCommerce's (JSON-LD) Structured Data Bug
Exclude TAX From Structured Data Prices
Add Unique Product Identifiers (Brand,GTIN,MPN,UPC and EAN)
Add Detailed Product Attributes (Size, Pattern, Material, Age Group, Gender)
Click on the buttons on the right side of each of them to activate/deactivate these features (blue for active, grey for deactivated).