Follow the instructions below to install and activate Variation Swatches for WooCommerce.
Install And Activate Variation Swatches For WooCommerce #
1. Go to your WordPress Dashboard > Plugin > Add New.
2. Search for the plugin with Variation Swatches for WooCommerce RexTheme.
You will find our plugin as shown in the image below: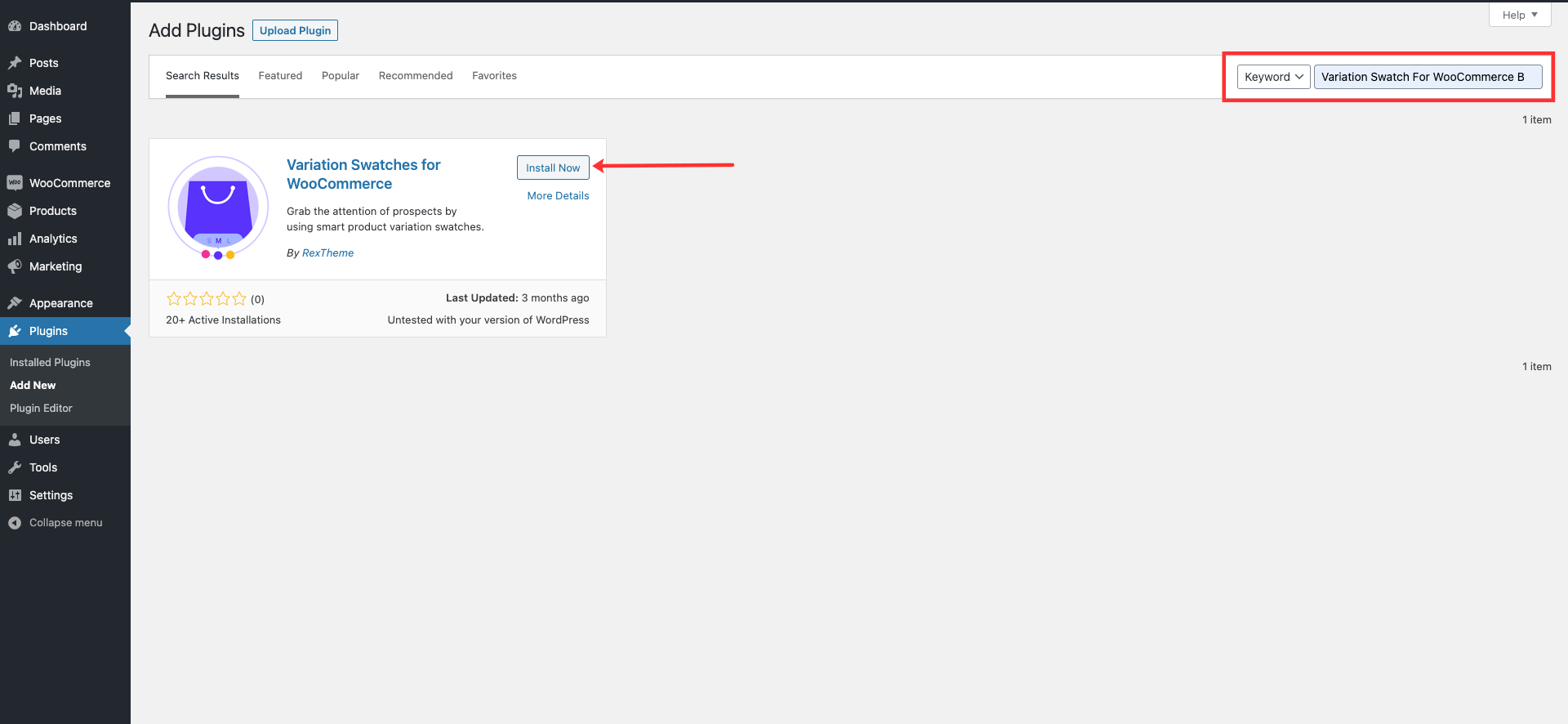 3. Click on Install Now and then Activate.
Once the plugin is installed and activated, you will find the plugin menus, Swatches, added on your dashboard.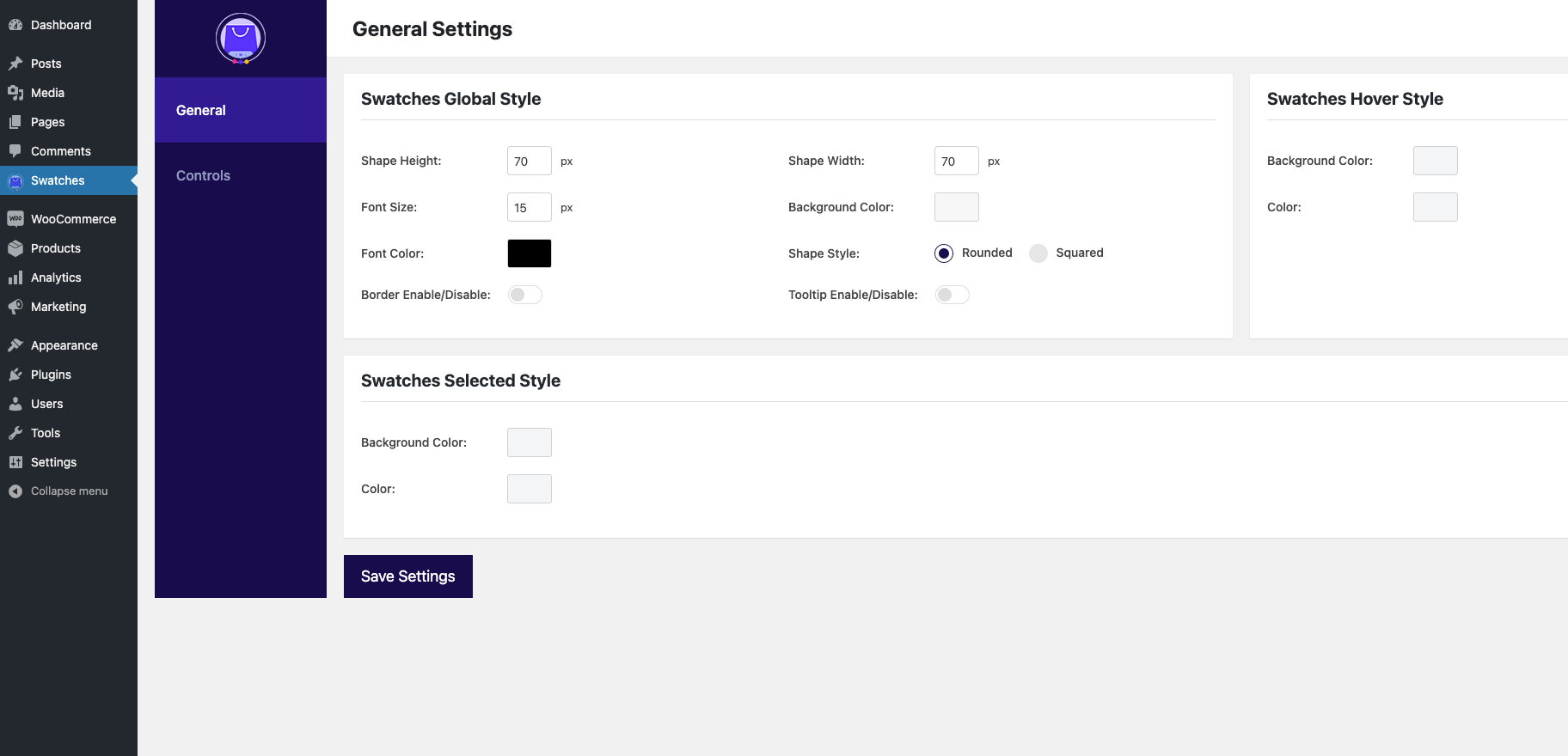 That's it, you can now use the plugin.
You can also get the free version of the plugin in the WordPress repository at:
https://wordpress.org/plugins/rex-variation-swatches-for-woocommerce/
If you download from the WordPress repository, then go to Dashboard > Plugins > Add New and on the top left side, you will see an 'Upload' button.
Click on it. Then upload the plugin file, Install and Activate it.
That's it.
Now that you have the plugin, let's get an overview of its dashboard in the next guide.