Once the plugin is Installed and Activated, go to Dashboard > Social Booster.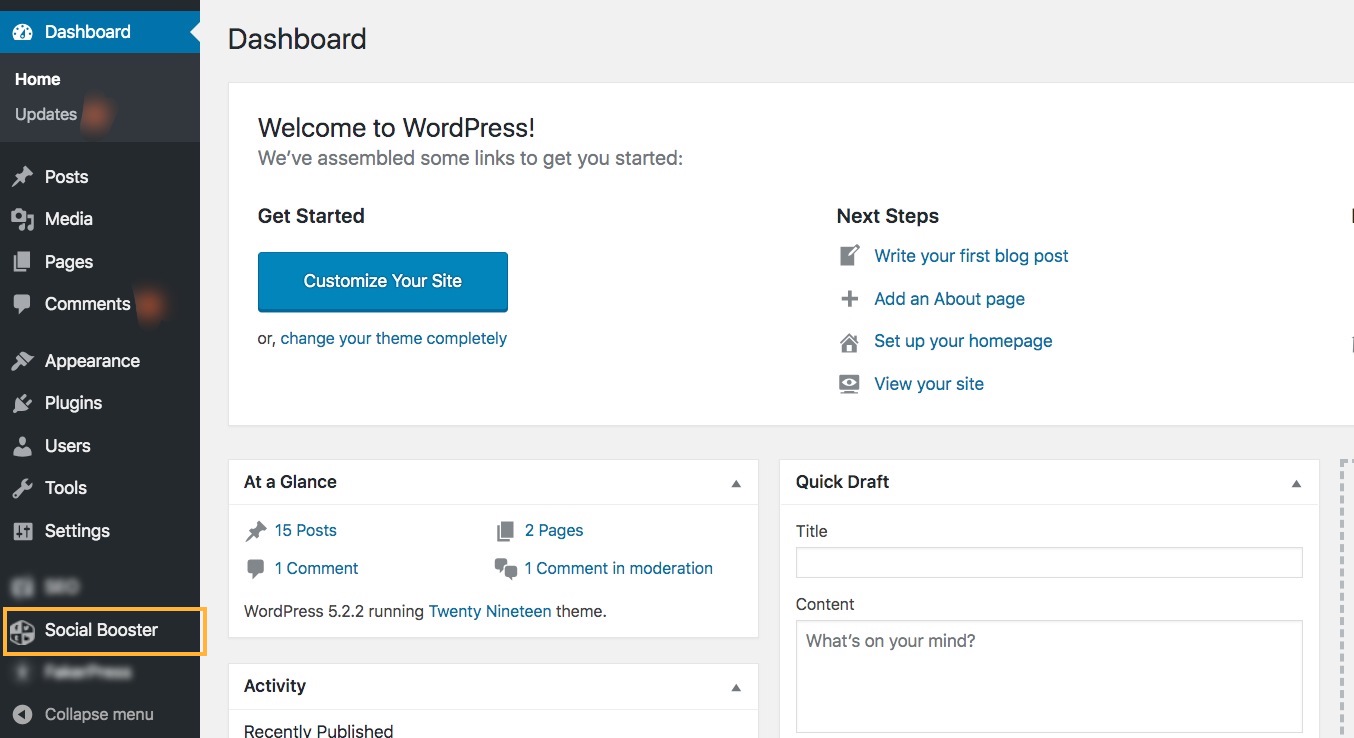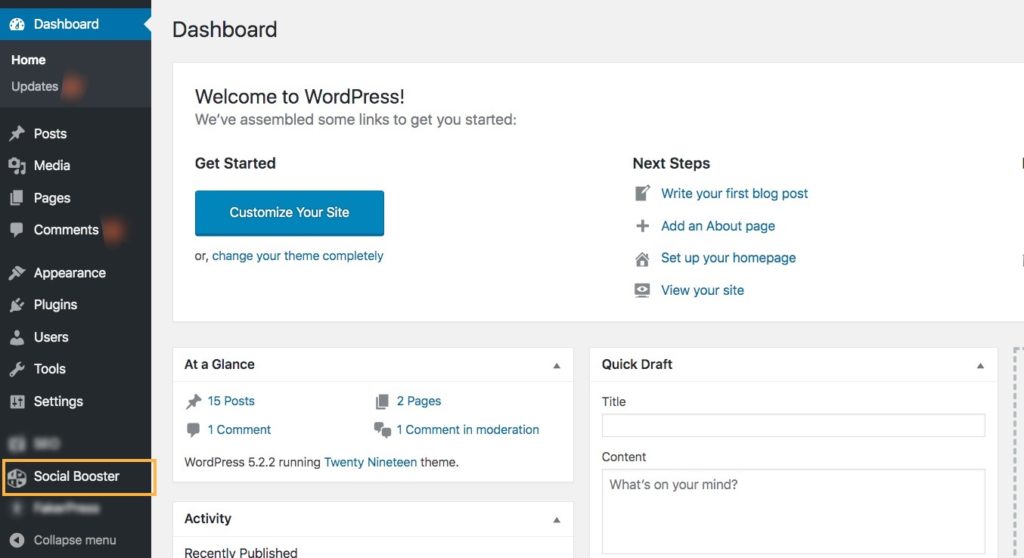 It will take you to the Social Booster Dashboard.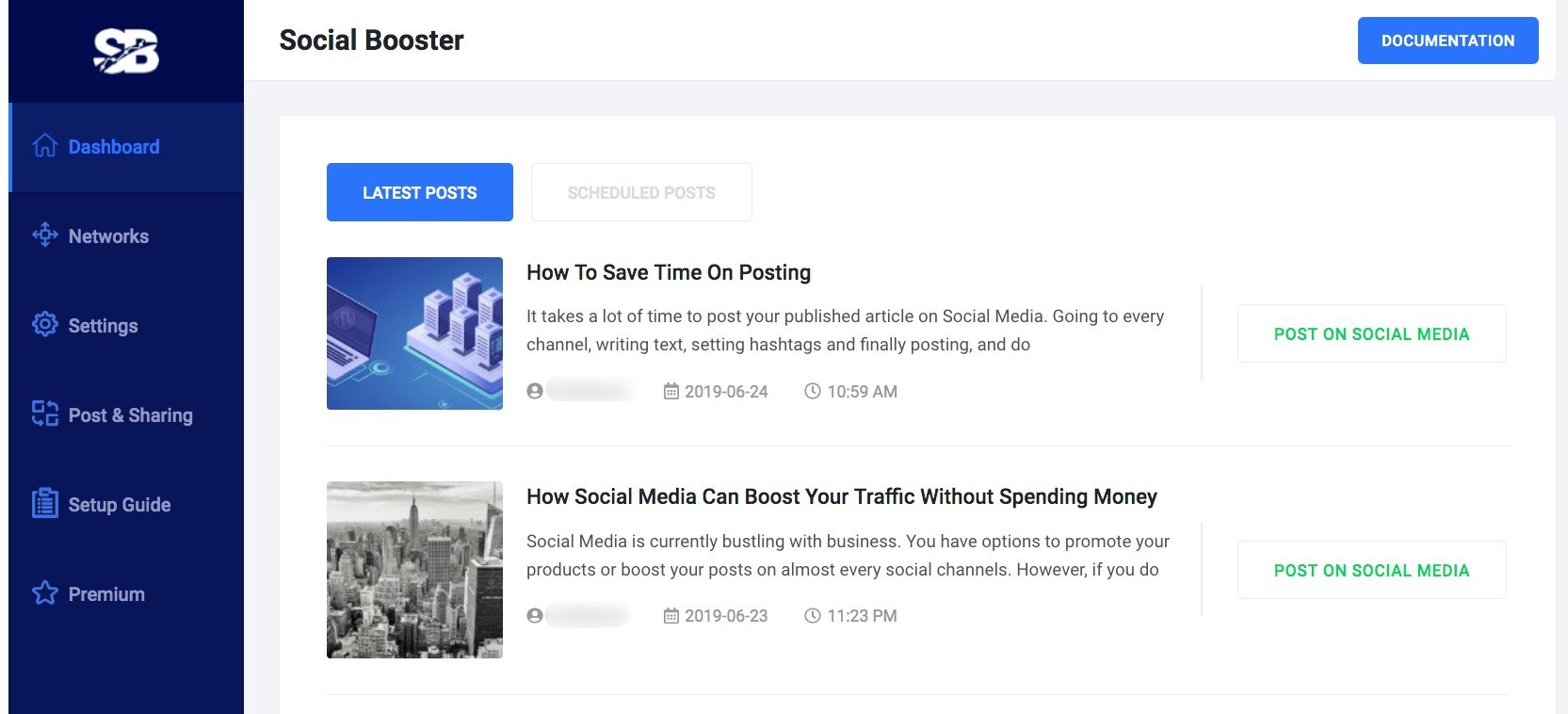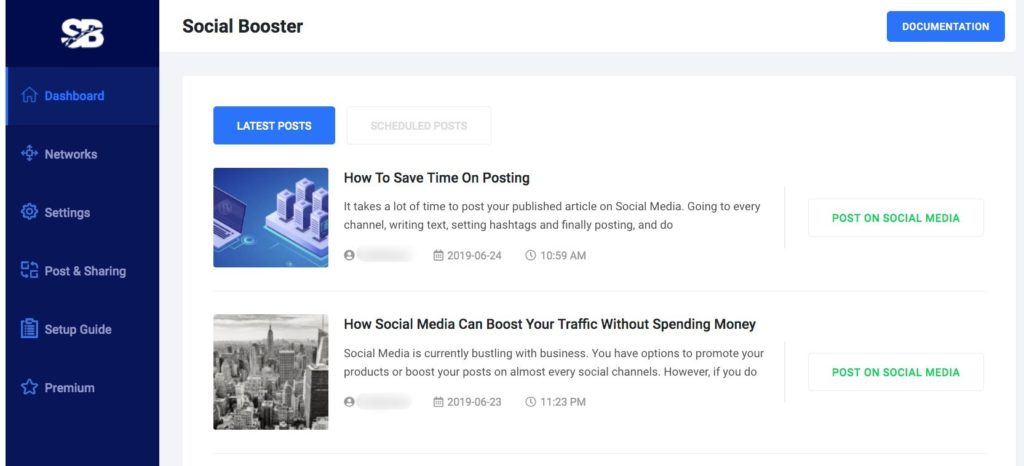 Now, you need to follow 2 steps to be able to use Social Booster properly.
Step 1 : Connect Social Networks
Go to the Networks Tab.
Here, you need to Connect your required social media channel for which you wish to use Social Booster and perform Auto-posting.
Here are detailed step by step guides to setting up each channels:
Once you have connected the required Networks, you will be able to view it just under Connected Network in the Networks tab.
Step 2 : Auto-Post or Schedule a Post
Once you have connected your required Networks, simply use one of the few ways mentioned in the following guide, to use Social Booster.