If you have products translated with WCML or WPML, then you can generate product feed in your desired language using WooCommerce Product Feed Manager.
It's a two step process.
Sept 1 – Choose The Product Language #
1. On the top dashboard menu, you can change the language using the WPML language switcher.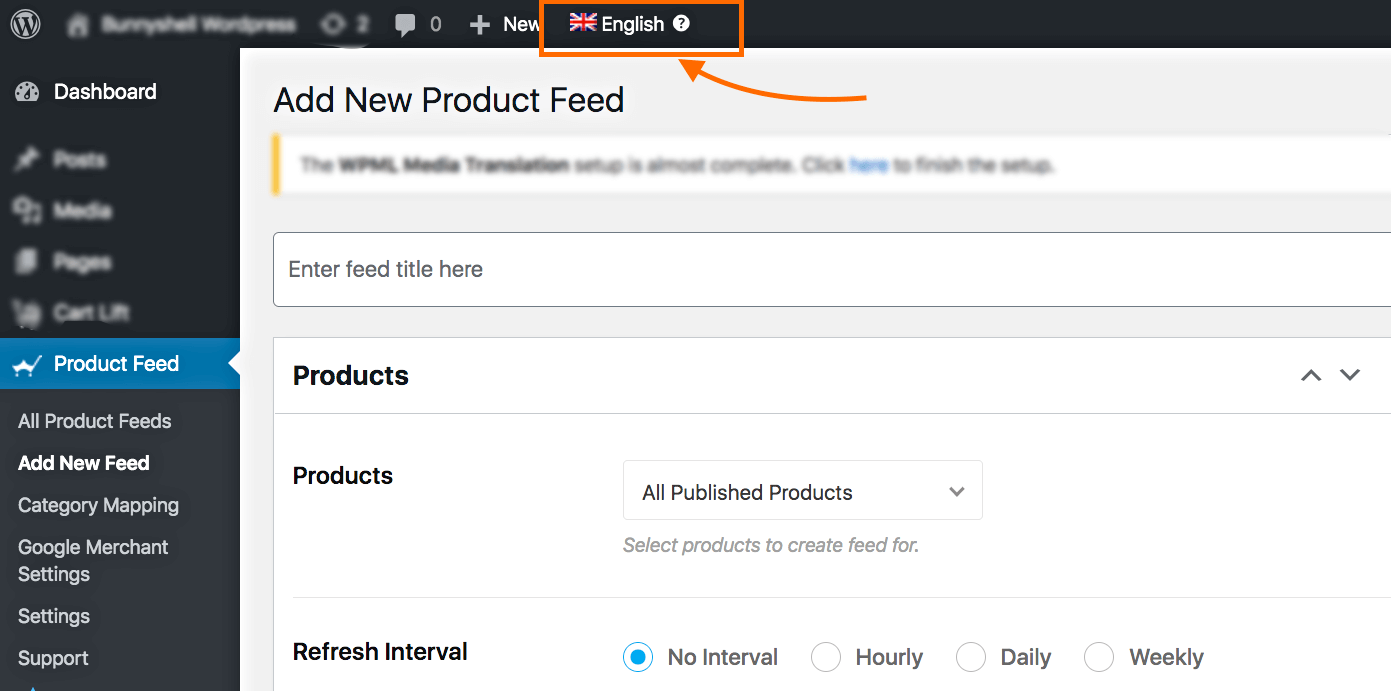 2. Choose the language in which you want to generate the product feed.
Whichever language will be selected there, the feed will include products with that translation only.
Step 2 – Choose The Price Currency #
1. If you have set up multi-currency within WCML, then you can choose which currency Price value should be generated.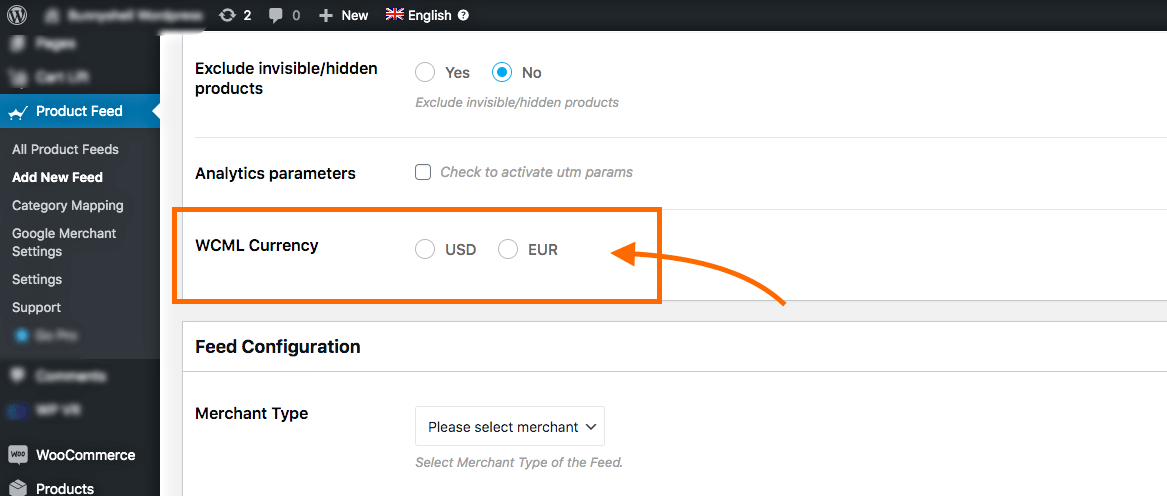 2. Choose the currency in which you want to price to be generated in the feed.
And that's it. Your feed will include the product translated you want, and the price calculation you want.
P.S. Choosing the currency will not add any Currency symbol or any prefix/suffix of the currency text. It will only extract the price amount. If you want to add a Currency symbol or a Currency text, you have to use the Prefex or Suffix field beside the Price attribute when generating feed.